As we discussed yesterday, Seth Rogen produced James Franco's The Disaster Artist that debuted at the SXSW festival recently. Seth was also at the festival premiering season 2 of Preacher, the TV version of the pulpy DC comic that stars Dominic Cooper and Ruth Negga. While doing press for Preacher, Rogen sat down with The Daily Beast. I got a bit frustrated with the questions – both how they were worded and the repetition – but walked away really impressed with Rogen's responses. It is very long so I have pulled the minimal amount out but it's worth reading the full interview here. One thing I learned was that Rogen doesn't really have any interest in doing sequels to his films. He said he tried it with Neighbors 2 but it didn't work out to his satisfaction. I liked his reasoning, that he makes movies to try and do something fresh and that a sequel, by design, would already be a detriment to that.
However, the real meat of the interview was Rogen's thoughts on American politics. Rogen was born and raised in Canada but because his father is an American, Seth has American citizenship. I appreciate that in his answers he recognizes repeatedly that he has it easier being a white male with another country to choose. At the same time, he doesn't want to not speak out because we are in an extraordinary time and to remain silent is to fuel the opposition.
On his political tweets and Trump: I mean, I'll be fine. I guess. I got a whole other country I can go to. Those are jokes, obviously. I will not be leaving America. And I do just heavily acknowledge that, as a white dude, I'm not the one who's in real trouble right now. But I don't know. It's interesting. It reminds me of when I first moved to America a little bit in 1999. It's definitely a time now where there's more outward conflict politically, but it's hard to gauge. I find it comedically uninspiring because it takes no special ability to pinpoint the inherent absurdity or contradictory nature of [Trump]. So to me, there's something about it that's very uninspiring. It doesn't take a genius or a particularly creative mind to point out how blatantly idiotic and contradictory things are.

But at the same time, I don't want to look back in ten years and think, "I just didn't say anything during that time," because it seems like a time where it's very important to normalize dissent; to not make it seem like a fringe countercultural position to not be thrilled with where the government is heading at this point. People like to paint it as that. So if anything, that's something I've thought about. I don't want to insult people. I've been very conscious not to insult people who voted for Donald Trump, but the way I think of it is just normalizing the idea that a lot of people do not think that he is a good president, and do not think that he is bringing the country in a good direction, and not making it seem like some fringe, out-there thing that only really aggressive people who have whipped themselves into some sort of frenzy are expressing.

On the poor turnout for his address to Congress on Alzheimer's: That was my first real interaction with the ground floor of the government, I guess you would say, and it was disappointing to a large degree. It's like when you go to a company's headquarters and you realize it's poorly run—that's what it felt like. And that was even at a time when I would argue that America was being run incredibly well. I remember coming away from it thinking, "Oh. This is why people don't like the government—as a whole." It's like, oh, you're paying these people's salaries and it's expected that they don't show up to the thing they're being paid to? And you're the weird one for getting angry that they're not there? If anything, it was enlightening, but I've tried not to get too worked up about it. I'm sure there were a lot of times in our history, like in the '60s, where it just seemed like every few years a major civil rights' icon was being murdered publicly. That was probably worse.
I agreed with most of what Rogen said and from his same perspective. I am also trying to understand how protected I am as a white, heterosexual female in California. I need to recognize that I have the luxury of picking my battles and that I owe it to those around me to speak out about more than just what affects me. But honestly, I think Rogen lays it out better than I ever could so I'm just adding a "+1" to his comments.
As for his answer about The Hill, I never recovered from the debt-ceiling crisis in 2011. I knew Congress was broken prior, but I never came back from that. Congress simply did not do their job and yet the majority of that Congress was reelected. It felt the same as the CEOs of the Big Banks receiving bonuses for their part in the collapse. We just had an election here in Los Angeles and voter turnout was 11.74% – the lowest ever. We were voting on some measures but also for school districts and other offices. At a time when Betsy DeVos wants to commodify public education and #45 has drawn a huge red target over our state, almost 90% of Los Angeles decided to sit out their chance to do something. I didn't – I voted because like Rogen, I don't want to look back and realize I'd never said anything.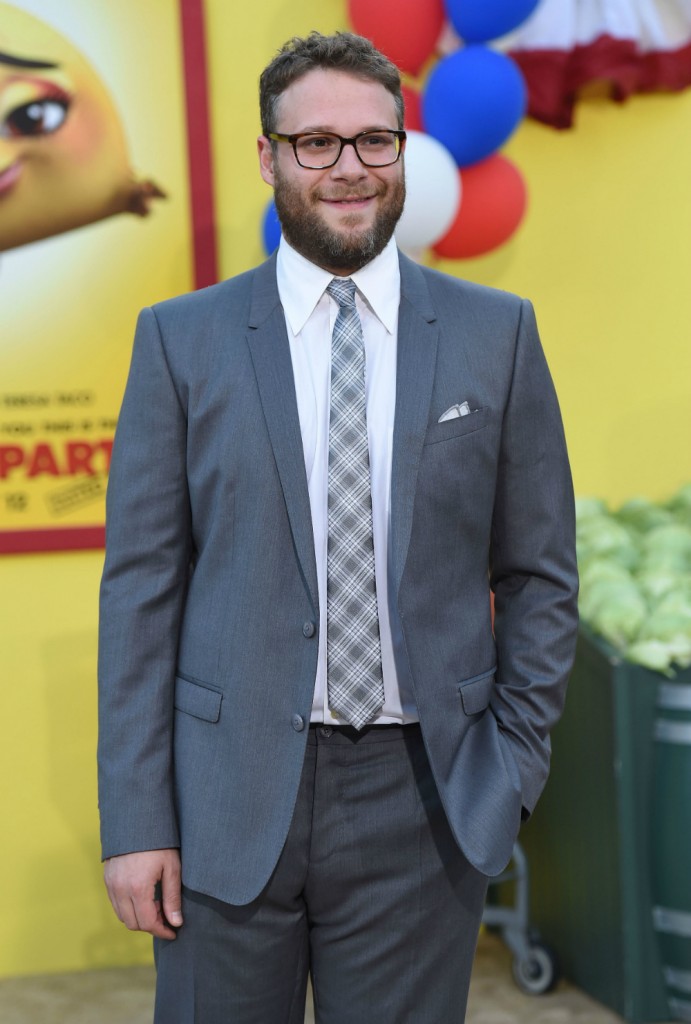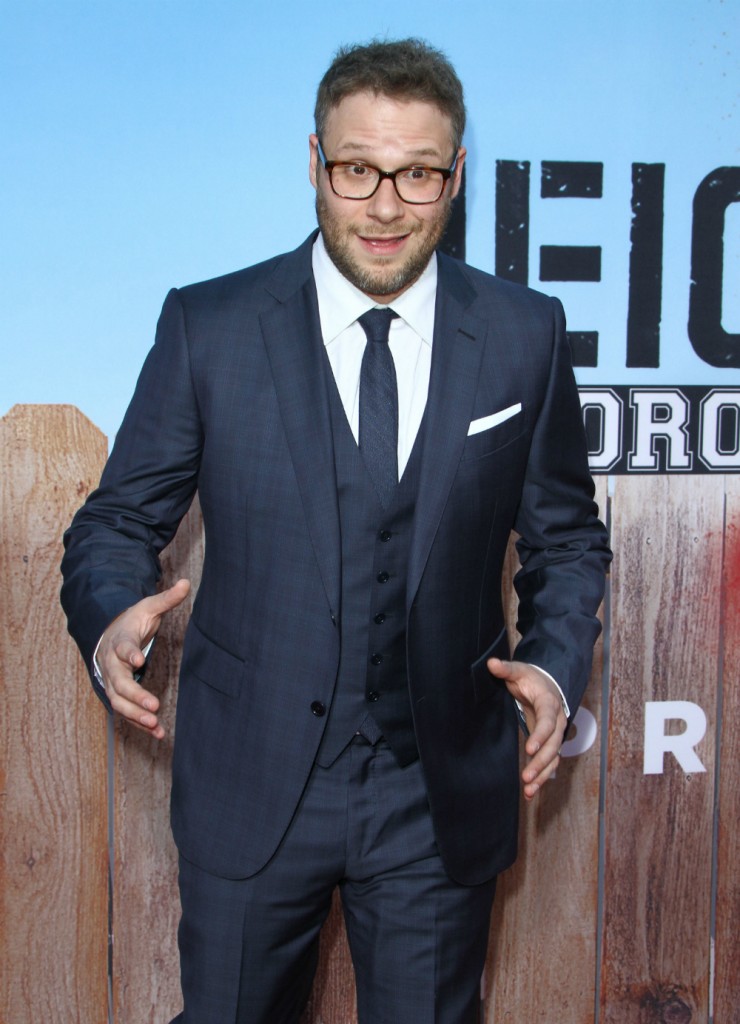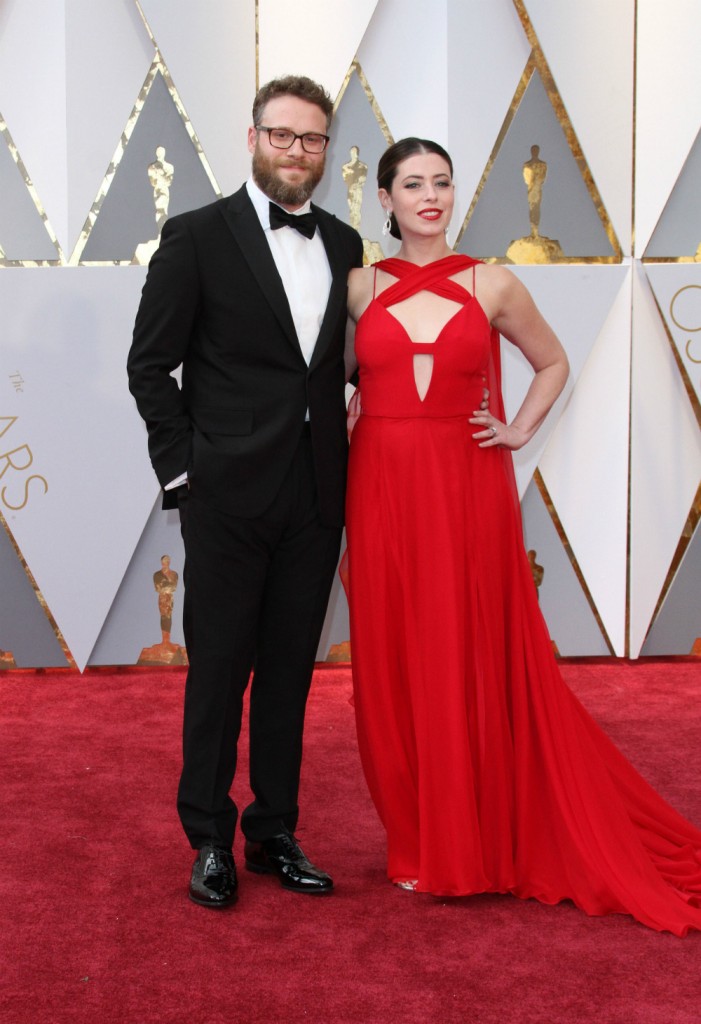 Photo credit: Getty Images and WENN and Fame/Flynet Photos