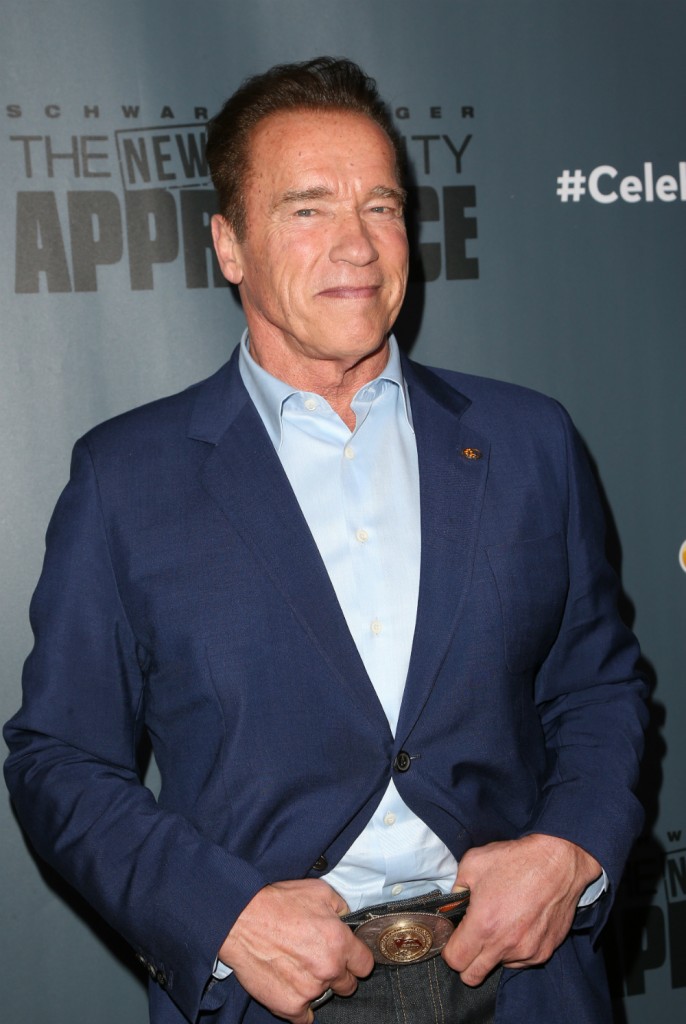 It's been said more than once here but #45's America is making some very strange bedfellows. I am more or less "eh" on Arnold Schwarzenegger as a person. I think he conducted himself abominably in his personal life but seems to still be friends with his ex-wife, Maria Shriver (although I am willing to give Maria much more credit than him). I do appreciate his perseverance and his methodical ways of obtaining success. Plus, he can be very charming and is, in my opinion, schooling #45 in their little beef. However, I will never stand up for Schwarzenegger politically. I once did. When he was Chairman of the President's Council on Fitness, I thought that was a great platform for him. Had he run for mayor somewhere or State Assembly, I might have gotten on board there too. But Schwarzenegger doesn't see himself as part of an ensemble, he wants to be in control. So he went for governor, unprepared for the challenges we faced at that time ,and did a lot of damage while in office. Since feuding with #45 has reminded everyone he was once a moderate Republican, many people want to see him as a political volley to #45's administration. But will he be? According to the Gubinator, no… and yes. In response to the speculation that he will run for the Senate, he responded as follows on Facebook:
I appreciate the sentiment but I think his reason for not running for the Senate has a lot more to do with him than his plight to dissolve gerrymandering. I know I sound cynical but I think Schwarzenegger's mission is to capitalize on this upswing of popularity.
However, I don't discount him as viable cog in the political machine. I hope he continues to poke the bear in the White House. And I think riding a cause like this is the right way to get back into politics. If he can work with different districts to diminish his reputation as a political bully, he could possibly make people forget he left his own office with a 22% approval rating. I don't think he's looking for an elected office but I could see him eyeing an Ambassadorship eventually, when he tires of Hollywood entirely.
As for his exit from Celebrity Apprentice, he had nothing but nice things to say about everybody but #45, "I loved every second of working with NBC and Mark Burnett. Everyone — from the celebrities to the crew to the marketing department — was a straight 10, and I would absolutely work with all of them again on a show that doesn't have this baggage." Again, I think Schwarzenegger got what he wanted from Celebrity Apprentice. It put his name back out there while letting the ratings blame fall to #45. Schwarzenegger may not be my preferred candidate but he is one of the most politically savvy people out there.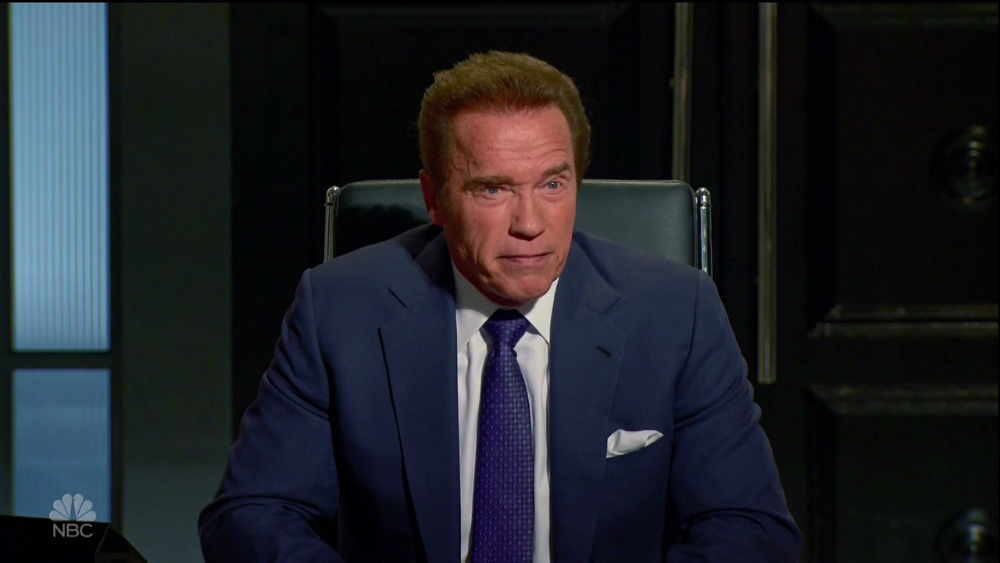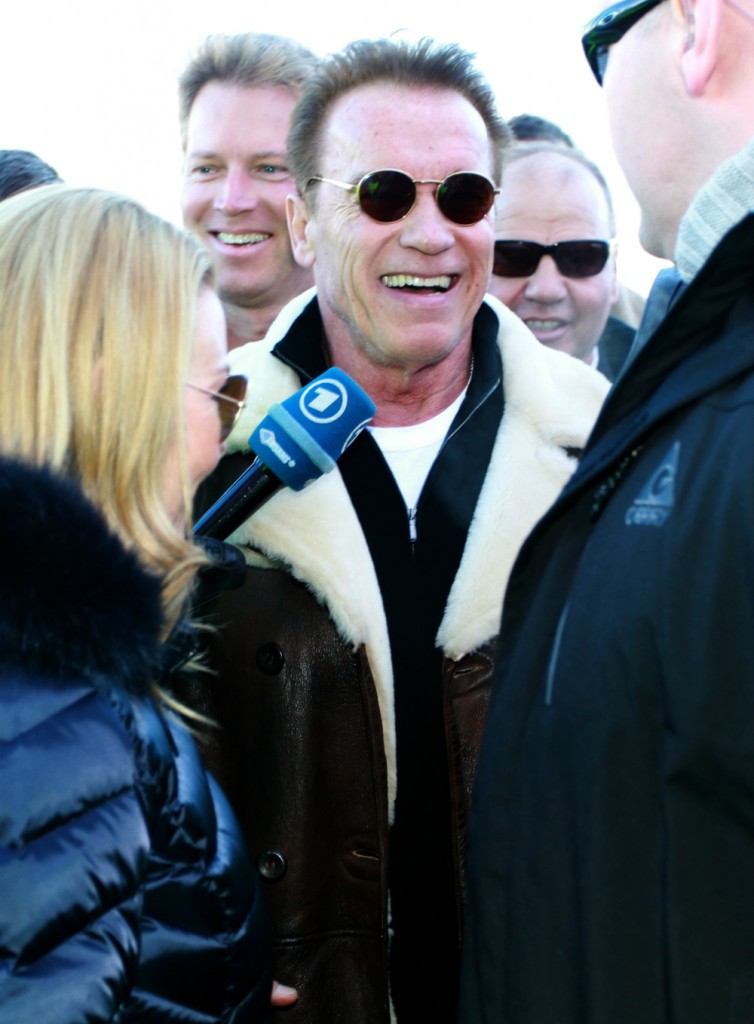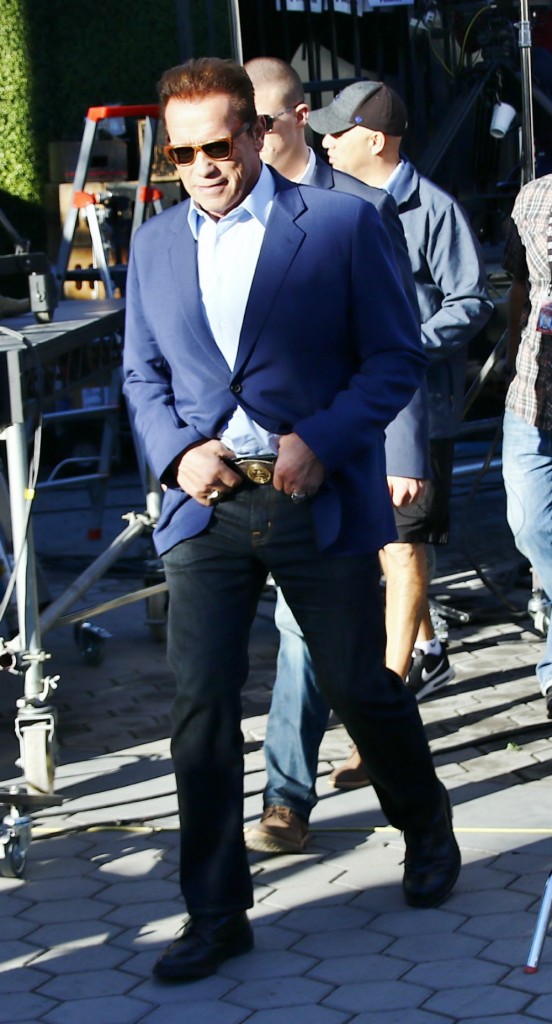 Photo credit: WENN Photos