Woody Harrelson has a new long format interview with Vulture magazine to promote his upcoming comedy, Wilson, out this weekend and co-starring Laura Dern. It looks awkward and funny and you get the impression that Harrelson shines, as he does in basically every role. He's such a talented actor. The Vulture interviewer didn't ask about his live film this January, Lost in London, which was frankly a triumph. I'm disappointed in the lack of publicity that Harrelson received for that semi-autobiographical movie, which would have been an excellent film if it was just standard format. Instead it was the first film made and broadcast live. They used a single camera across countless locations and the whole thing went off without a hitch from the audience's perspective. There's still no DVD release date for it. In Vulture Harrelson admits that he hasn't smoked pot in a year and says that it was making him emotionally blunted, excuse the pun. He also talks about his trailer, The Mothership, where I guess he's no longer smoking up. That bus is the stuff of legend and there was even a documentary made about it in 2003.
On his trailer, The Mothership, which he's had since 2001
I've redone it entirely three times: the interior, redone the undercarriage a couple of times, the engine, everything. It's just a giant money pit, but I still love it. I love her.

What's a misconception that people have about you?
[Another long pause.] They think I'm a party animal, which … I am a party animal. I mean, that might be one thing. But I am a party animal. But on the other hand, I haven't … I'm now extremely moderate and … I actually stopped smoking pot almost a year ago… Just 30 solid years of just partying too f-king hard.

What do you do to keep from relapsing?
Well, like, last night, someone had — not just good herb but sativa; really good sativa. There's a joint, and beautifully rolled. I like a beautifully rolled … and I just was like, I mean, I've gone this long. It would be weird to just be like, "Okay, let me have a hit off that," and then suddenly go back to smoking too much, which is … I don't have a problem at all with smoking. I think it's great. I think it's a great drug, in terms of … Even cops say that the side effect is euphoria. Or the … what do you call it?

The effect?
Right. The effect of it is euphoria. But when you're doing it all the time, it just becomes … Well, you know. I feel like it was keeping me from being emotionally available. I really don't want this interview to turn into a whole thing about that.

Well, congratulations. It's not easy.
I still drink. But I try to be moderate with the drinking, too.
Good for him. Pot was never my thing, I was a drinker, but it can get to be a problem like any other drug habit. I hear him on the emotional availability issue, which is part of the reason why I quit drinking. I used to worry a lot about people trying to get me to drink, but I stopped hanging out with my old drinking buddies, I tell friends I don't drink anymore and when new people ask if I want something I just say "I don't drink." So far it hasn't been an issue, knock wood. I also agree that abstinence is the way to go, at least for me. If I could have moderated I wouldn't have needed to quit in the first place.
Also, I wonder if he could have done Lost in London if he was still smoking up every day. Probably not. I'm telling you that film was amazing and he gave an Oscar-worthy performance.

Woody in 2015, obviously before he gave up smoking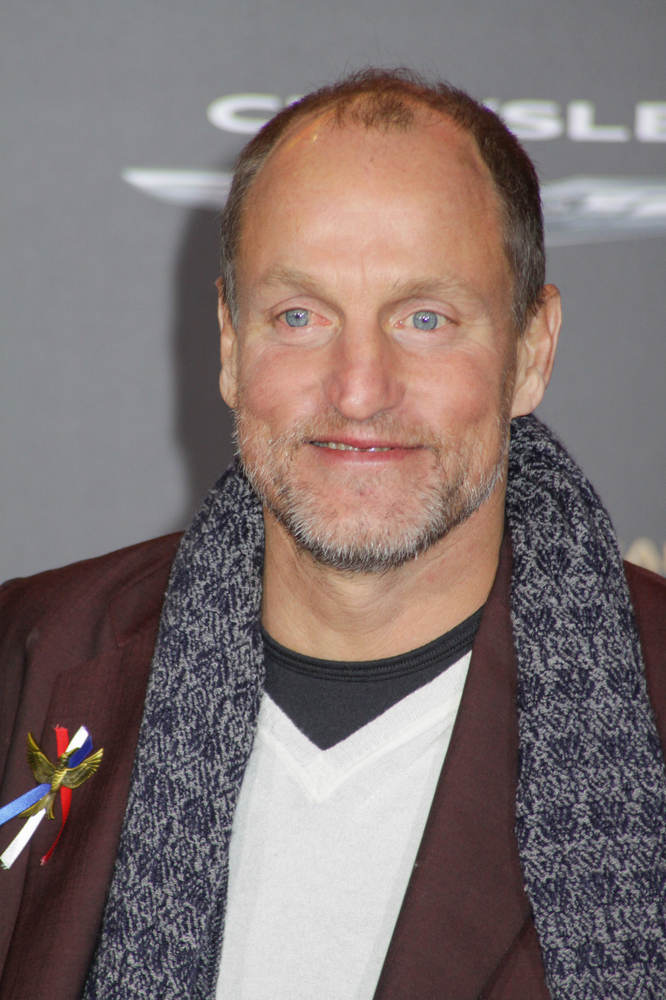 photos credit: PRPhotos, FameFlynet, Getty