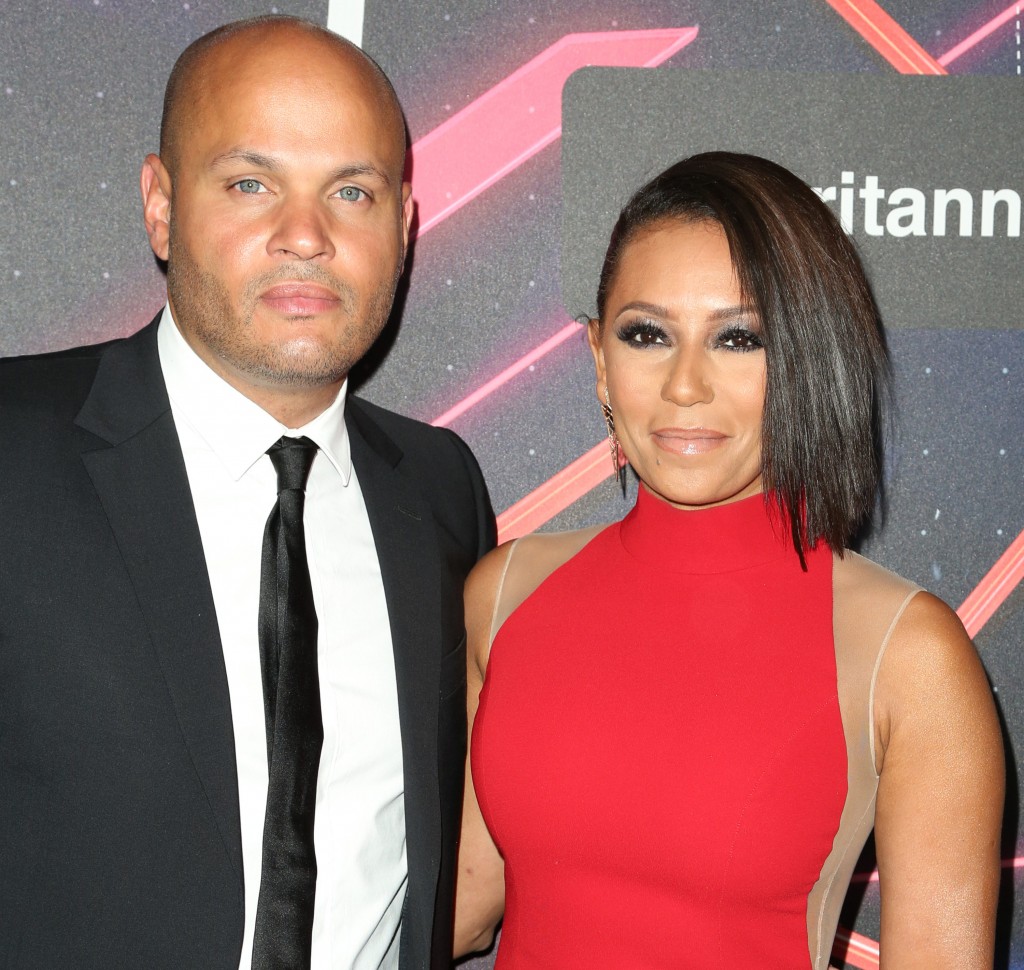 The more we hear about the abuse and emotional torment that Mel B was subjected to during her ten years of marriage to Stephen "Belafonte" nee Stansbury, the more disturbing it is. One thing people wondered about is how Stephen was able to steal millions from her throughout their marriage. In her request for a restraining order, which was granted, Mel described how Stephen would regularly log in to her email account to approve large expenditures submitted to her by her accountants. Apparently it was worse than that and Stephen arranged everything so that Mel had no access to her own money. People Magazine has some insider quotes that explain the situation:
"She never knew where her money was or how she could get to it," the source says, adding, "He set up the account, put the accountants in place; she literally never knew where her money was."

The source says that with Belafonte, 41, in control, he would have Brown do "anything that would earn him a bit of money."

As the couple goes through the process of divorcing, Mel's lawyers will be bringing in a forensic accountant to sort through the finances, the source says.
That sheds more light onto the situation, as does a new paparazzi video of Stephen posted on The Mirror. A photographer asks Stephen about specific allegations in the restraining order, including that he beat her before the Dancing With The Stars finale, and again when he was jealous of a home segment she did with Usher on America's Got Talent. Stephen never says "no I never did those things" and instead shakes his head up and down as he listens, claiming it's the first time he's heard about this. The person off camera asks about an incident in 2012 when Stephen punched Mel in the face after he was jealous by a segment she did for X-Factor in which she visited Usher at his home. Instead of saying "no, I never did that," he says "Usher's not on X-Factor so how is that possible?" As for the threesome allegations he just repeats the question as a statement like "So I force her to have threesomes?" Stephen then tries to turn it around on Mel "I really distraught (?) my brain as to how this is going to affect my children and the depths that she's gone to. I'm shocked at those allegations." Ok, but the dude never said "no" once. He never said "I would never hurt her" or "abusing women is wrong."
Stephen has filed a response to Mel's divorce declaration. It's not a detailed one and you can see it on The Mirror, he's just checking off boxes in which he requests joint custody of his child with Mel and also spousal support and to have her pay his legal fees. As TMZ notes, Mel asked for joint custody in her divorce documents but then requested sole physical and legal custody in her request for a restraining order.
Meanwhile Mel's sister Danielle put up a post on Instagram telling Stephen and the nanny, whom she calls out by name, to go to hell. She calls Stephen a psychopath and writes that he made "8 years of abusive calls" to her and her mom "stating we would never see Melanie again." Apparently Mel was estranged from her family until her father's death earlier this year. Abusers do that, they separate their victims from friends and family.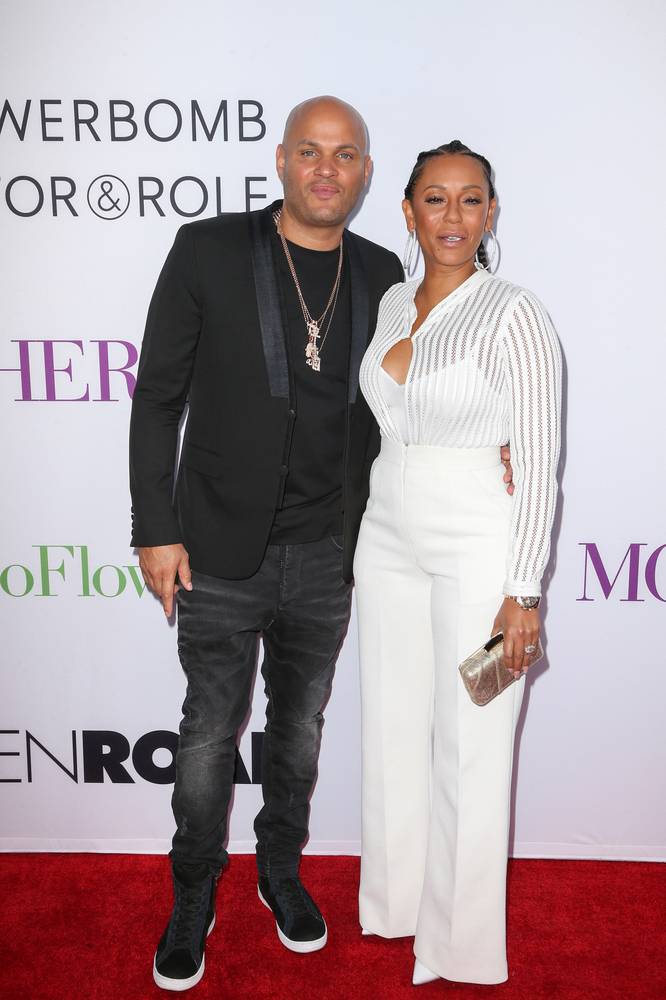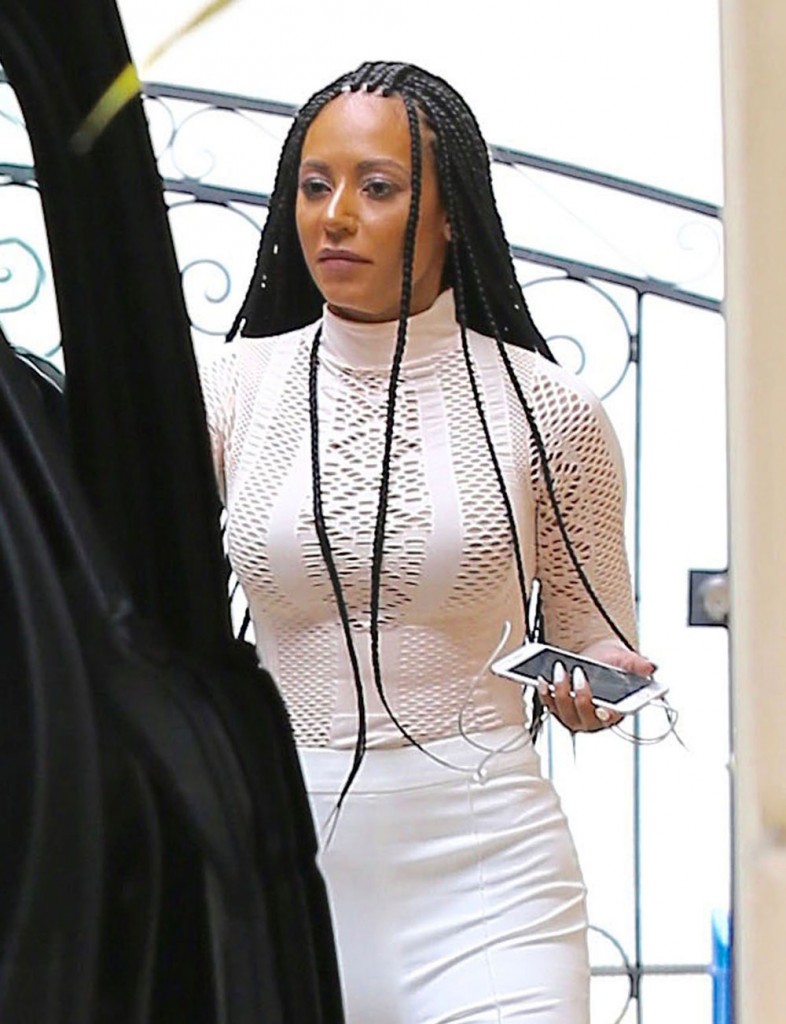 photos credit: WENN, PRPhotos, Fame and Getty