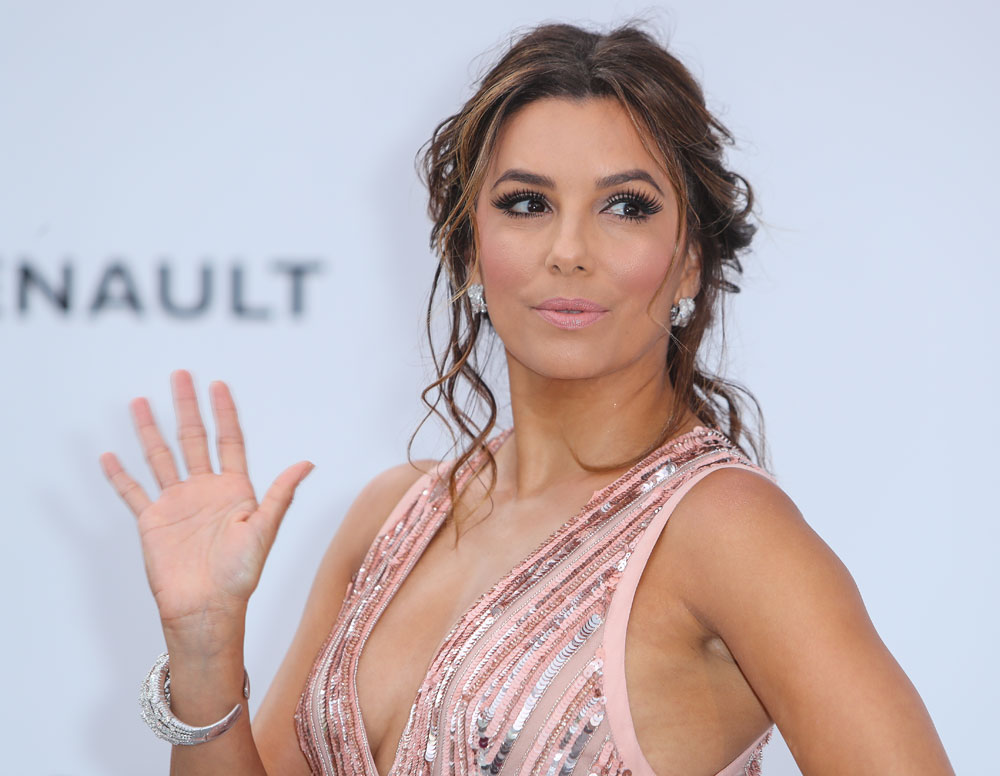 Eva Longoria's Cannes fashion this year has been largely a miss and she's been overshadowed, sometimes literally, by the models. So I was hoping for a better show from her at the amfAR gala and she just didn't bring it. I used to like Elie Saab's dresses and I know that's a controversial opinion. Some of his earlier designs have been feminine and yet contemporary and you can tell that he tries to push boundaries with fashion, but lately his gowns have been a bad mix of too many trends put together. That's the case with Eva's gown, which might be ok if it was just those lines of pink and silver sequins with the opaque netting in between, but then there's that weird star pattern happening at the waist and the fact that the skirt becomes see through half way down. It just becomes too busy.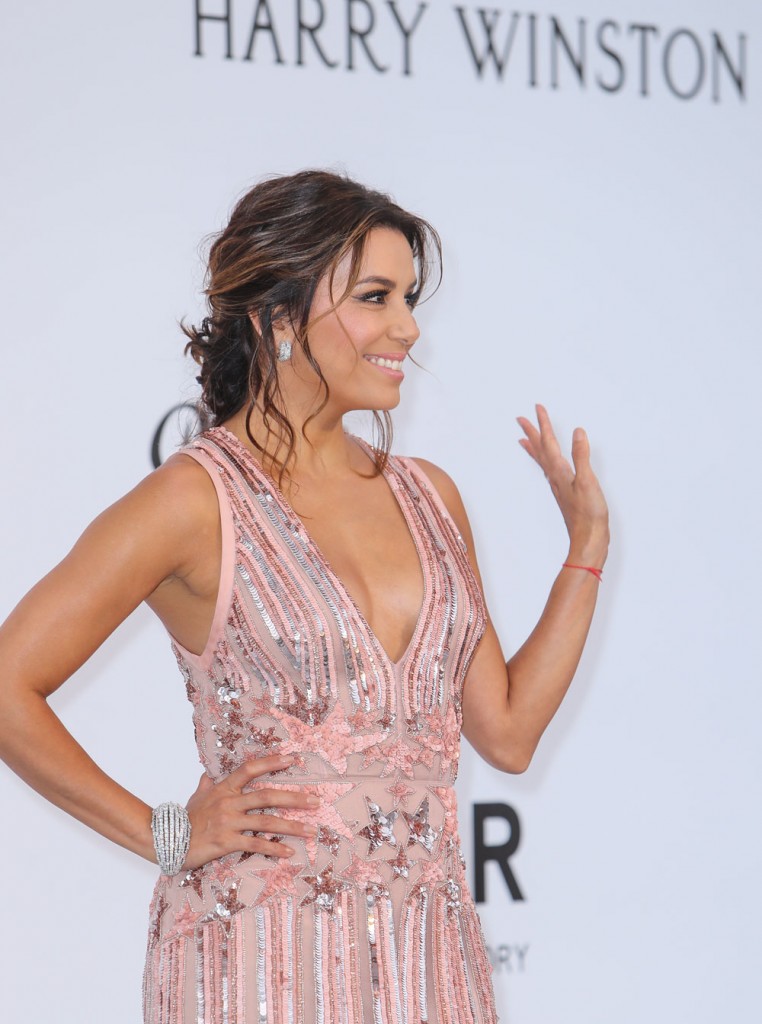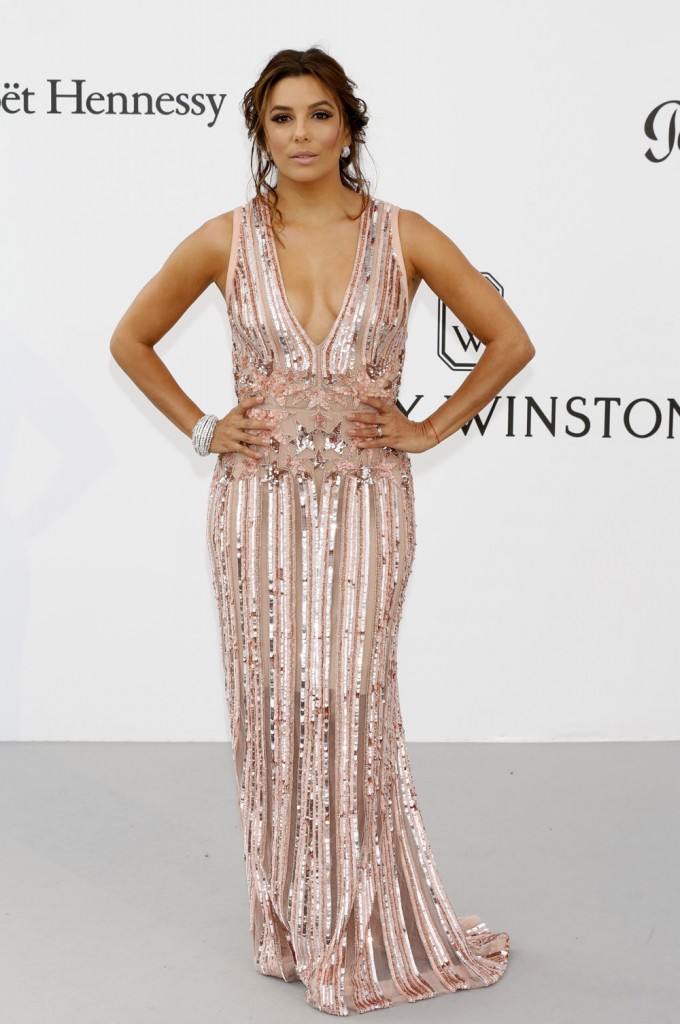 Joan Smalls was also in Elie Saab and I would like this dress much better without the giant necklace which becomes a belt. I know that adds drama but imagine it as just a necklace. The draping and cut of the dress give it interest, not the statement jewelry. I zoomed into the dress and it's got perfect stitching along the side. I want it. Also, she looks incredible and I love the hoop earrings.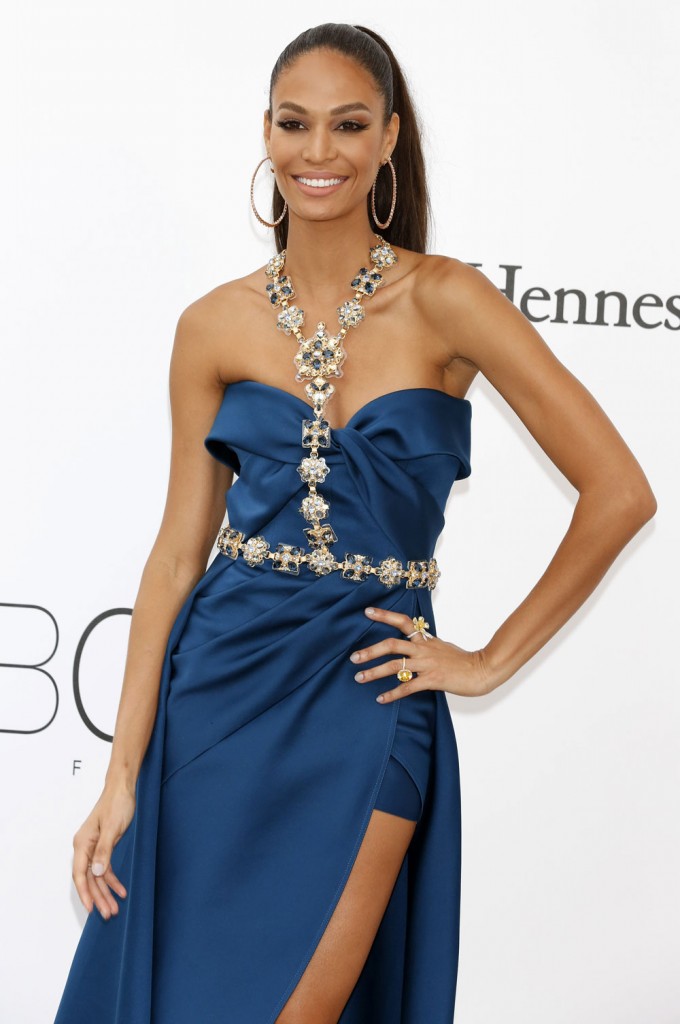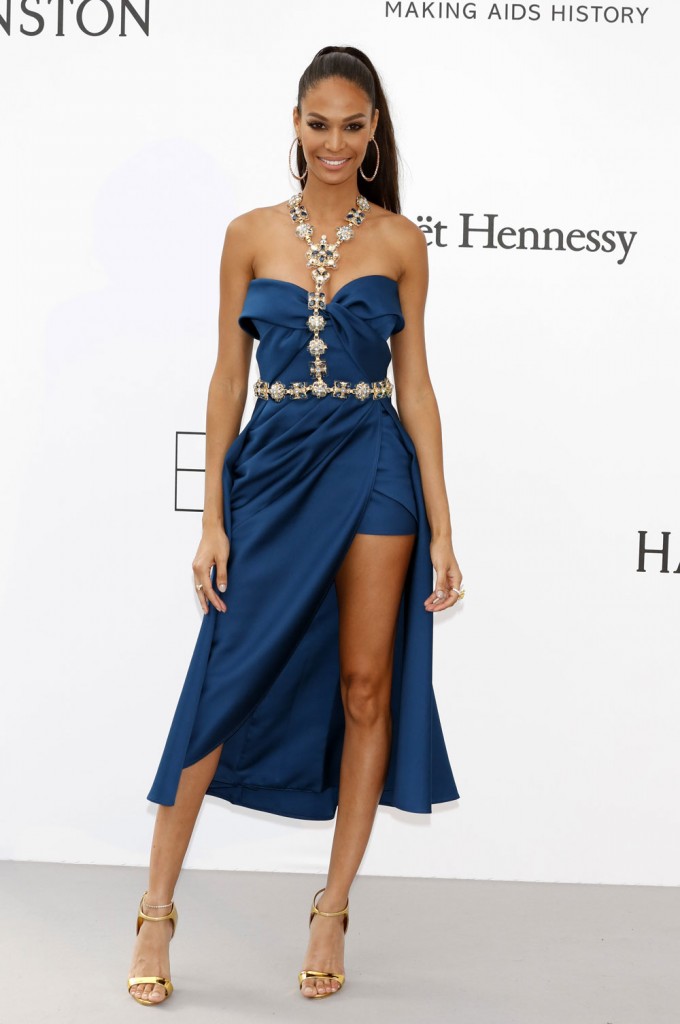 How did insta nepotism model Hailey Baldwin get the best Elie Saab? This has netting, velvet, sequins, a folded neckline and a belt and yet it's all balanced expertly into a gorgeous dress. When Elie Saab gets it right the result is amazing. Plus the color is to die for. I can't say the same for her styling. Do the shoes ruin it? Almost.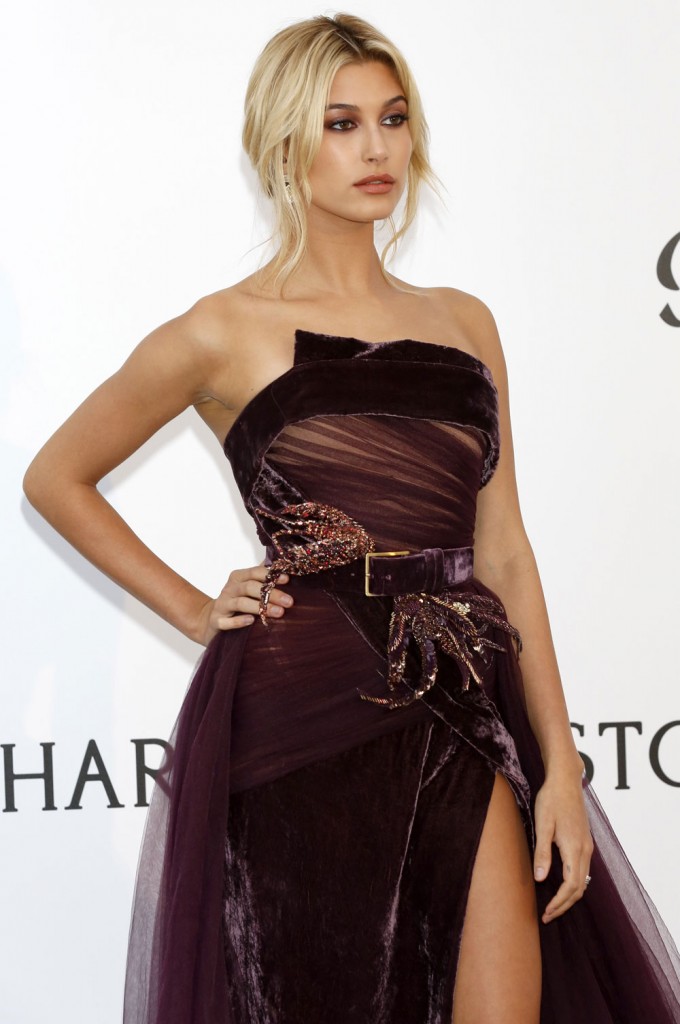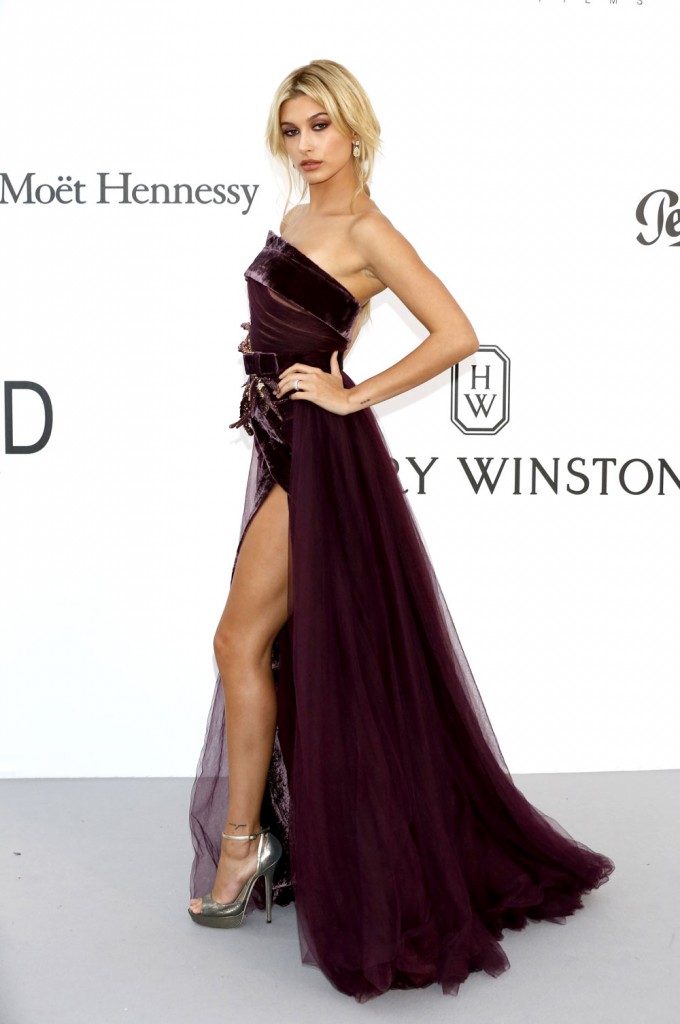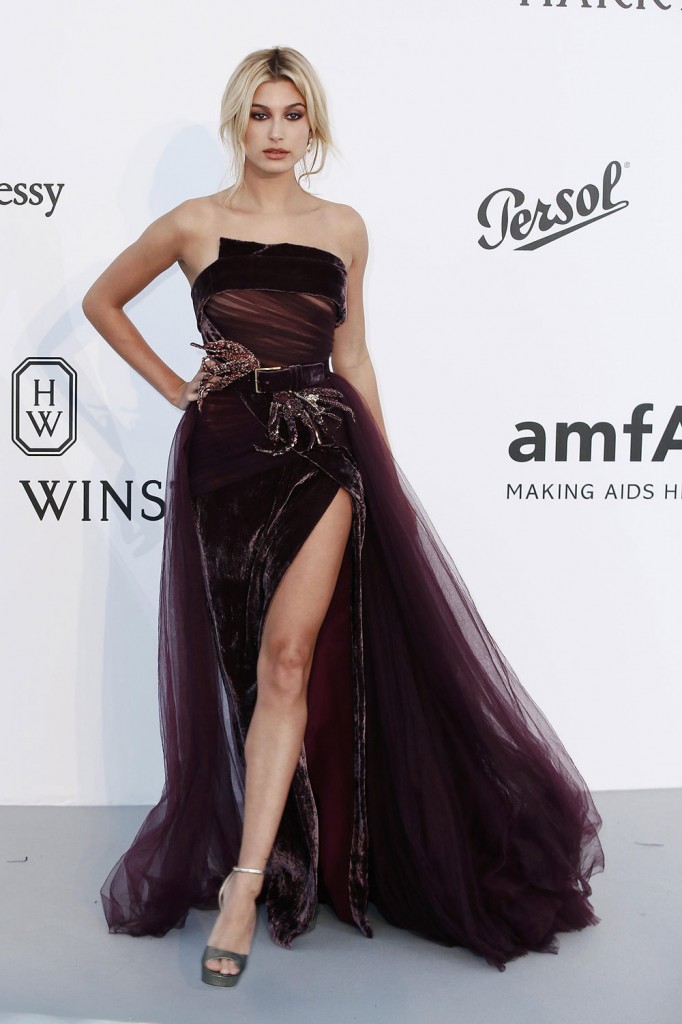 Damn look at Melissa George. Her gown is Schiaparelli and I love everything about this look. It's feminine without being girly with slight touches of lace and sequins that work together perfectly. Her hair and makeup are incredible and I love the sheer panel in the skirt which reveals just enough. This is gorgeous.
photos credit: WENN and Getty