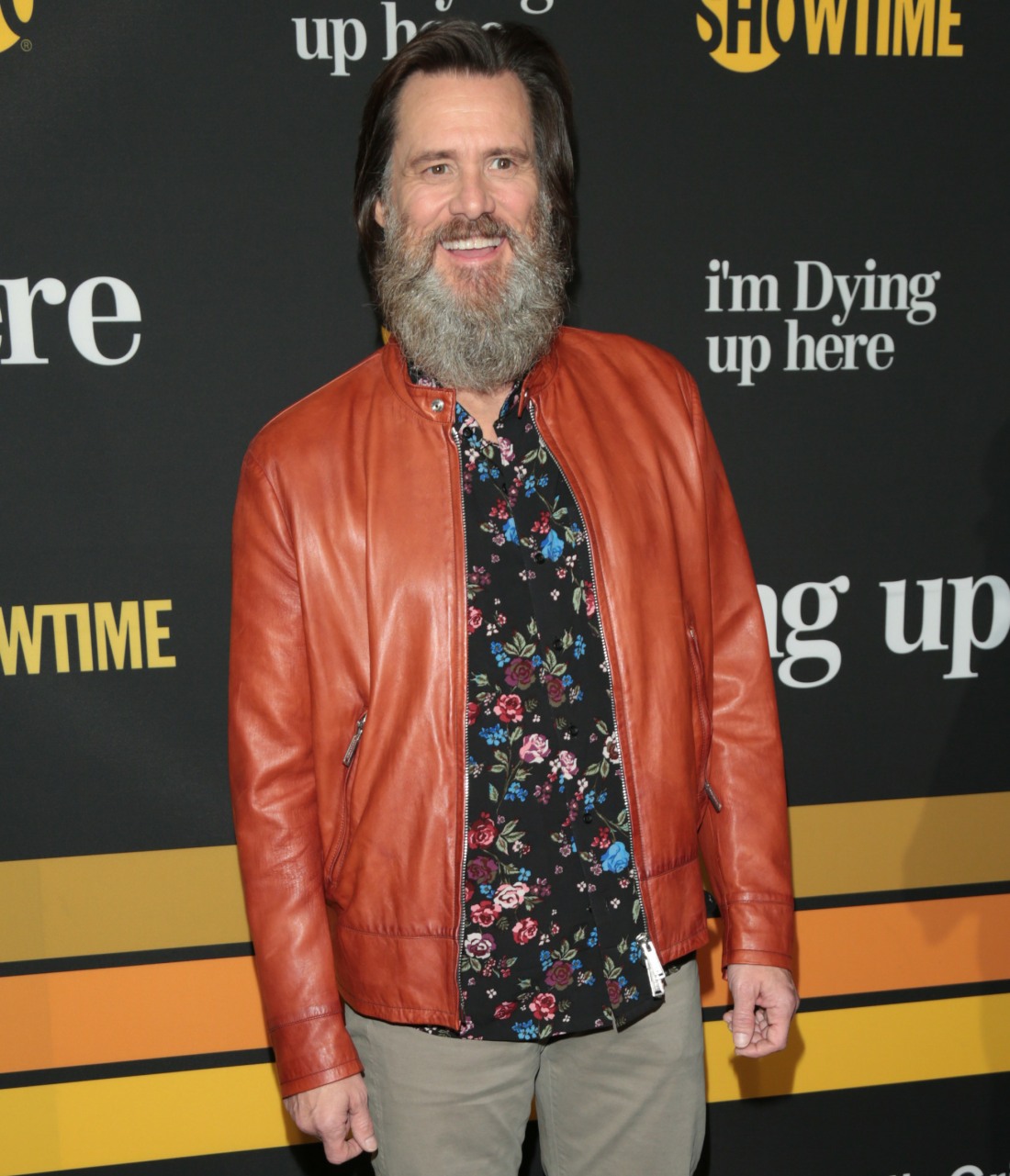 While everyone was paying attention to covfefe and Kathy Griffin, Donald Trump was continuing to be the worst person in the world. But sure, let's keep talking about the Kathy Griffin stuff. On Tuesday, photos came out of Kathy holding a fake, bloody, decapitated Trump head. The Deplorables threw a sh-t fit, like it was the worst thing that was ever done, ever, in history. Trump behaved that way too, using his son Barron as a human shield from criticism and making the story about how Kathy Griffin made a kid cry. You know, like all of those kids in the Miss Teen USA pageant who were ogled by Trump in the changing room. Of course Kathy was really dumb and she shouldn't have pulled that stupid stunt, but the overreaction to the stunt was ridiculous. Jim Carrey thinks so too. Carrey premiered his new Showtime show, I'm Dying Up Here (Carrey executive produces) this week, and he had stuff to say about the controversy:
Jim Carrey has some very strong opinions about whether comedians should speak up about American politics — and he's sharing a provocative "dream" he had about President Trump with ET. The comedy icon spoke with ET at the premiere of the new Showtime comedy I'm Dying Up Here, where he addressed the controversy surrounding Kathy Griffin's recent photo shoot in which she held a facsimile of President Donald Trump's severed head.

"I think it is the job of a comedian to cross the line at all times — because that line is not real," Carrey, 55, explained matter-of-factly to ET's Leanne Aguilera on Wednesday night, just hours after Griffin was fired by CNN.

"If you step out into that spotlight and you're doing the crazy things that [Trump is] doing," Carrey continued, "we're the last line of defense. And really, the comedians are the last voice of truth in this whole thing. It's impossible to get away from it."

The Golden Globe winner went on relate a dream he claimed he had recently. "I had a dream the other night I was playing golf with Donald Trump," he recalled. "I was standing beside him with a club in my hand, and I was considering my options when I suddenly woke up. It was one of those dreams where you just want to get back to sleep so you can finish it, you know?" Carrey added.
I know a lot of comedians feel similarly, that you can't judge their comedy/art within the standards of political correctness. Many comedians will defend their right to work out their act in public, even if they get booed or hit some kind of PC nerve. But… I don't think that's what this is. Kathy Griffin stepped in it, she knows she stepped in it, and her career is probably never going to be the same. But I also understand what Jim Carrey is saying too, that in these terrible moments, we're turning to Saturday Night Live, Seth Meyers, Stephen Colbert and other comedians more and more. We need them to speak truth to power. We need to protect their freedom to speak truth to power.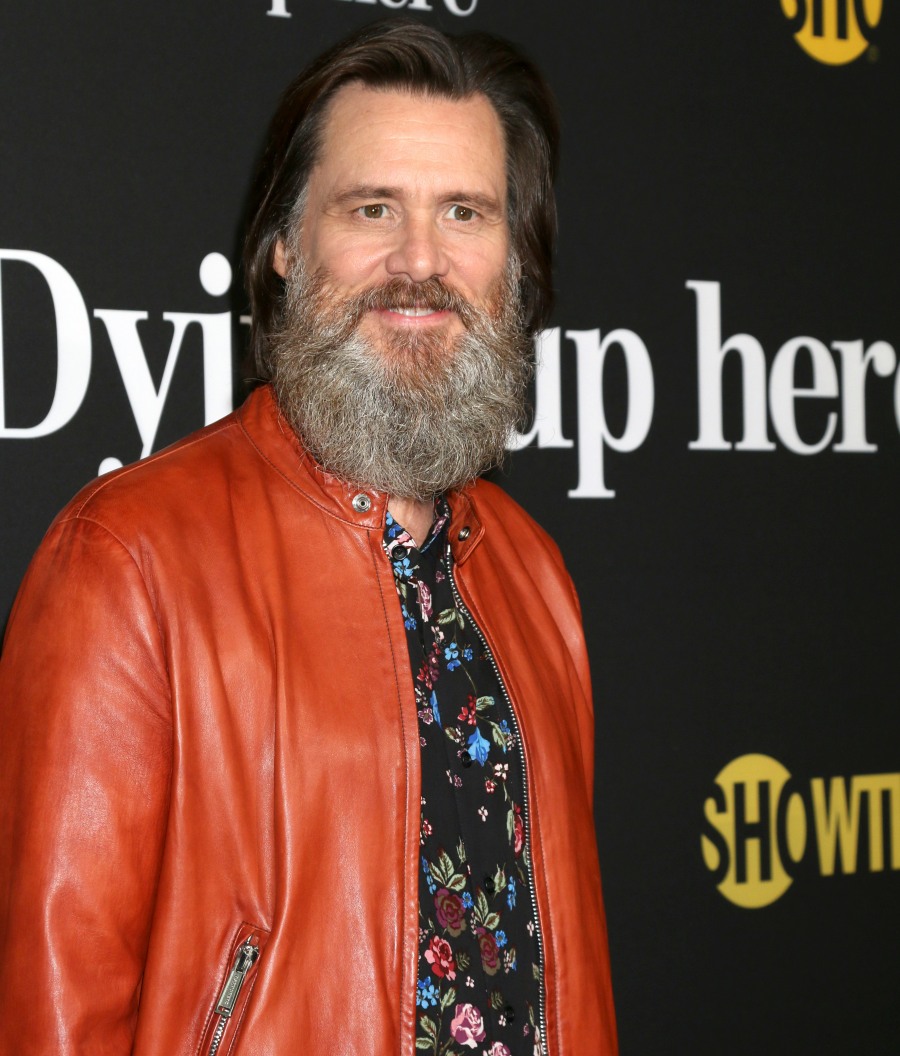 Photos courtesy of WENN.