So, Madonna is into dating younger men. I, of all people, certainly can't fault her on that. She has a penchant for models and dancers, which isn't a surprise, judging by her past record. The fact that she may have been keeping her current relationship under wraps for over a year is kind of a surprise.
Page Six reports that the 57-year-old singer/filler enthusiast (come on, Madge, there's something to be said for growing old gracefully) has been dating 31-year-old model, Kevin Sampaio, for over a year. And say what you will about Madonna, she certainly has good taste in men. I mean, look…
Kevin was born in France but moved to Portugal at the age of five. He still lives there now. He and his twin brother (!) Jonathan are both highly in-demand models, walking the runway for Dolce & Gabbana, Versace, and Jean Paul Gaultier and appearing in print campaigns for magazines including GQ, Vogue and Harpers Bazaar.
Madonna reportedly swapped Kevin out for her previous model beau, Aboubakar "Brooklin" Soumahoro, who had been shacking up with the Material Girl in her Upper East Side digs for over a year. Brooklin, who is also quite easy on the eyes, even went to Malawi with her when she adopted twins Stella and Esther earlier this year.
Sparks flew between Kevin and Madonna when he appeared in the video for the 2015 single, "Bitch, I'm Madonna," where the singer gave him a drive-by smooch in a hallway. It seems there was no acting involved, as a source told Radar Online, "They had chemistry right away and she approached him on set, which is completely rare because NO ONE is allowed to make eye contact with Madonna on set unless she initiates the conversation." Sounds about right. The source added that Madonna saw beyond the Kevin's obvious attractiveness and was drawn to him because "he could make her laugh." That's a dubious claim. I have laughed at bad jokes only because the joke teller was hot. I'll admit it.
Radar reports that the pair have been dating for over a year. The reason we're just hearing about this now is because, "Madonna did not want to go public with Kevin until now because she was just trying to get to know him better and she wanted to make sure that she could trust him." And she wasn't the only one who was tight-lipped. According to Radar's inside information, "She was impressed by the fact that, after a year of dating, [Kevin] did not go running to the press and that he kept their romance private."
The source goes on to say that the pair "have gotten a lot more serious in the past six months and he's great with her kids." Madonna has also reportedly been spending time in Lisbon, Portugal with Kevin.
And now, for the best quote from the Radar source. Brace yourself. This insider asserts that "Madonna just doesn't like the idea of people thinking that she is a cougar who preys on younger men because it is not like that at all. They come to her. Men her age just can't keep up!" I guess Madonna's PR people have a little side gig with Radar, hmm? When Page Six reached out to her people for a comment, they simply said the story was "not true." Gossip Cop is also calling the Page Six and Radar stories "fake news", stating that Madge is not involved with with either model.
Look. I'm not that much younger than Madonna, and I kind of get it. If she's dating Kevin, who is definitely gorgeous and, if he's got a great sense of humor and is fun to be around, more power to her. I don't think she's marriage-minded, I think she aspires more to be a mother than a wife. She's not hurting anyone, although she's probably abusing the hell out of her face, so keep on keepin' on, Madonna.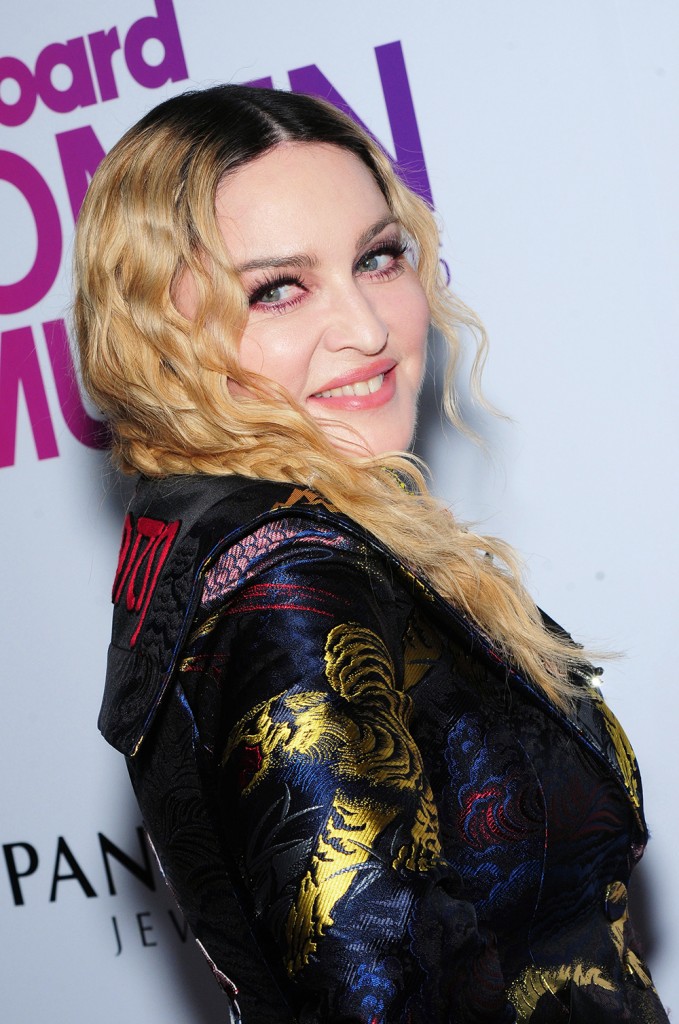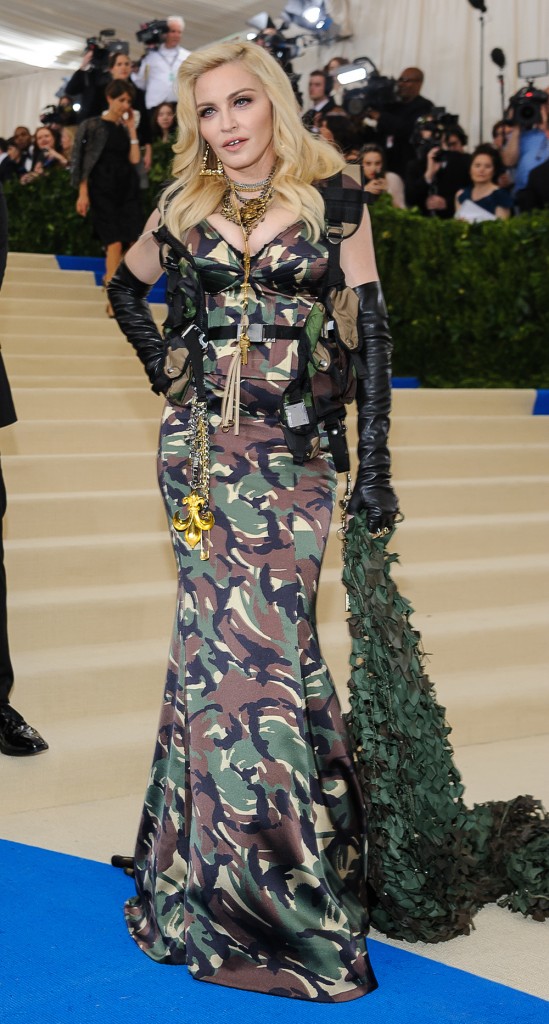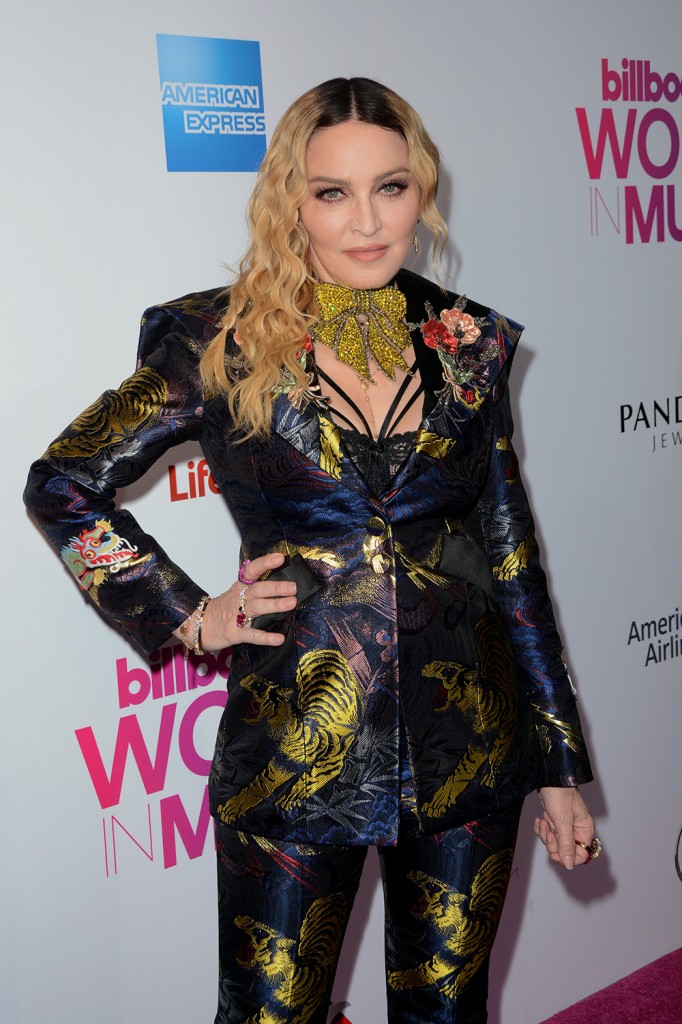 Photos: WENN.com, Getty Images