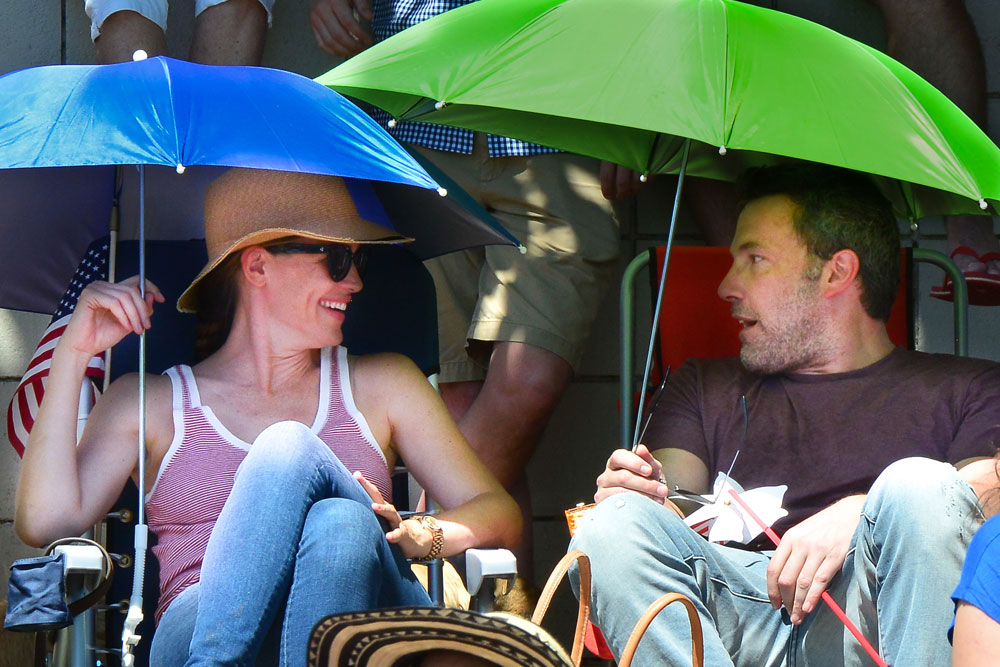 These are some photos taken yesterday of Jennifer Garner and Ben Affleck looking like they're quite happy to hang out together. (Of course they're both actors but Affleck often looks surly in front of the paparazzi.) They were seen at a Fourth of July parade in Brentwood with their kids, where Garner ran a 5k race for charity earlier in the day. There's video of that on YouTube, and you can see her three kids, Violet, 11, Seraphina, eight, and Sam, five, meeting her at the finish line. The Daily Mail reports that Sam and Seraphina jogged a little at the end of the race.
Check out Garner's Fourth of July outfit. She's wearing skinny jeans, cute sneakers and an adorable red and white-striped tank. She looks much better than usual, is what I'm saying, especially in regard to her footwear. Affleck looks about the same as usual lately, but he's probably still sober! Sources say he had two hot dogs and a diet coke while watching the parade.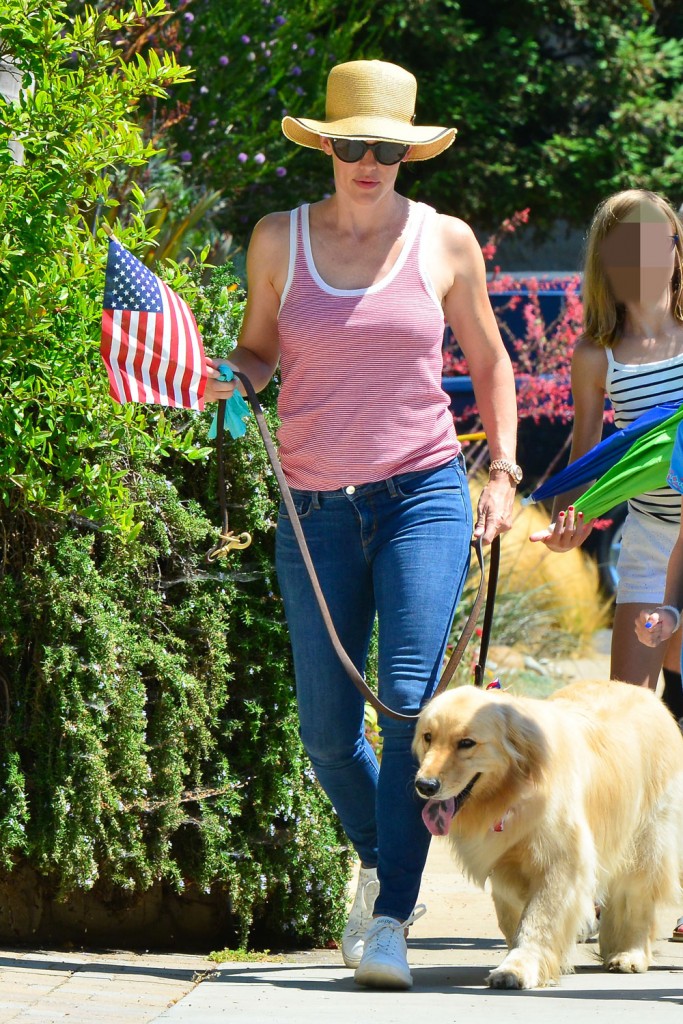 The family was also accompanied by their dog, a beautiful German Shepherd Golden Retriever they adopted as a puppy two years ago, right around the time of nannygate. The puppy was said to be Garner's idea, and People had sourced quotes that claimed the new dog was "another sign they are working together to raise kids and be in a kind relationship." Yes but what is the dog's name?! It's beautiful I want it to become as famous as Finn Seyfried. This is how Garner could maintain her midwest mom (no offense to midwest moms! It's a reference to something Matt Damon said) while getting with the times – by starting an Instagram for this beautiful dog. No more sourced quotes about how she's getting along with Ben while having girls' nights out on the town. No more happy family photos on one hand while decrying the paparazzi's invasion in their lives on the other. Make it about the dog. We will eat that up.
Also there are rumors that Affleck has signed on to three more DC movies as Batman. He's supposedly committed to The Batman, Justice League 2 and another project which is unknown. Site We Got This Covered makes it clear that these are just rumors though, and that they originate from Reddit. I bet Affleck is game for doing Batman again, but we'll see.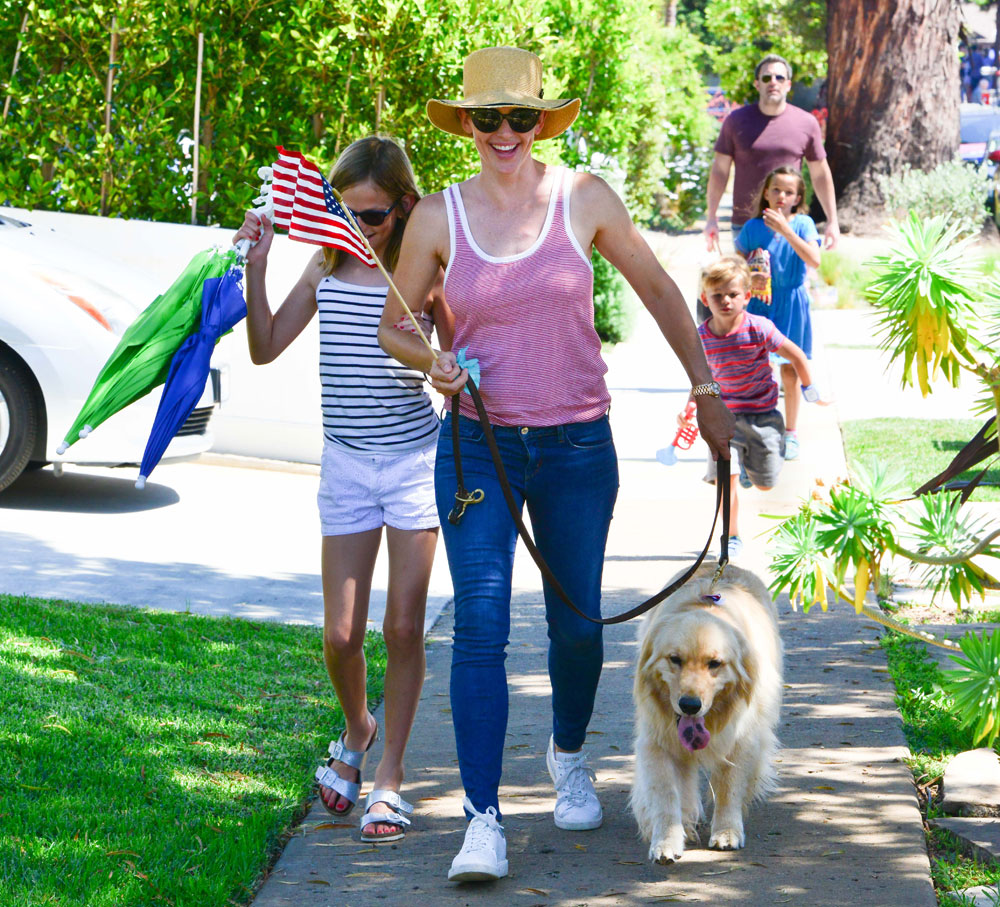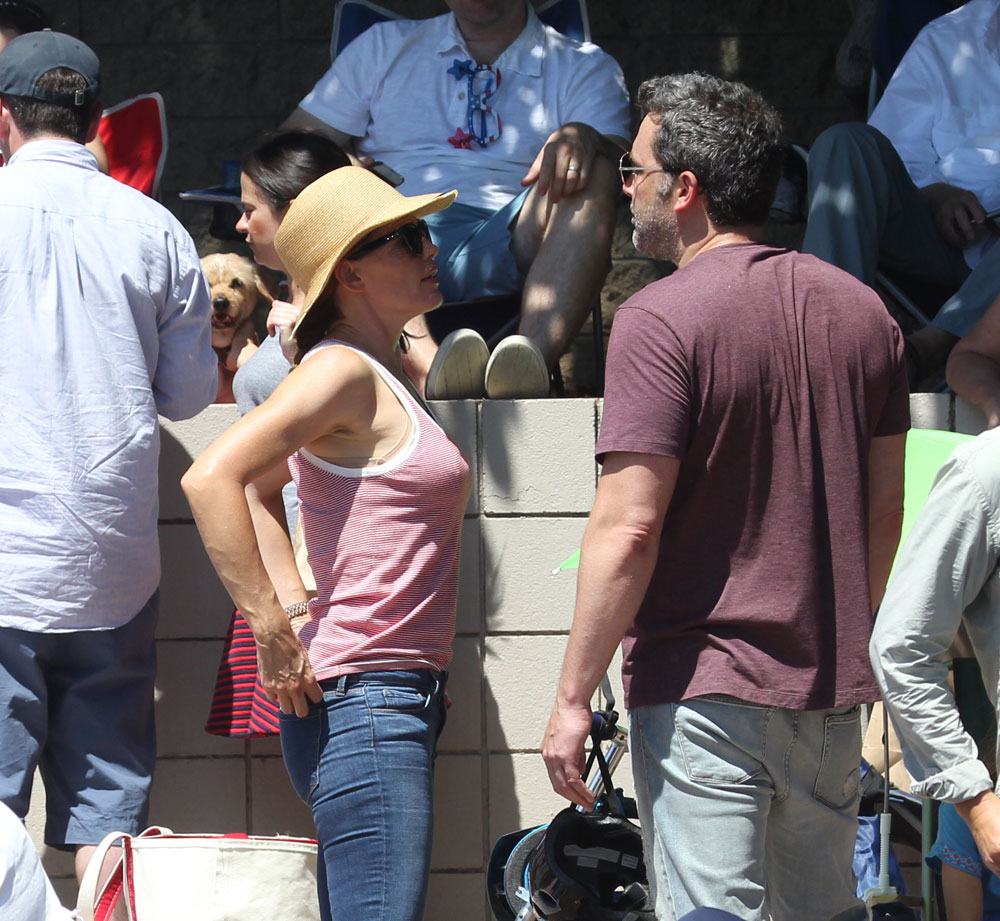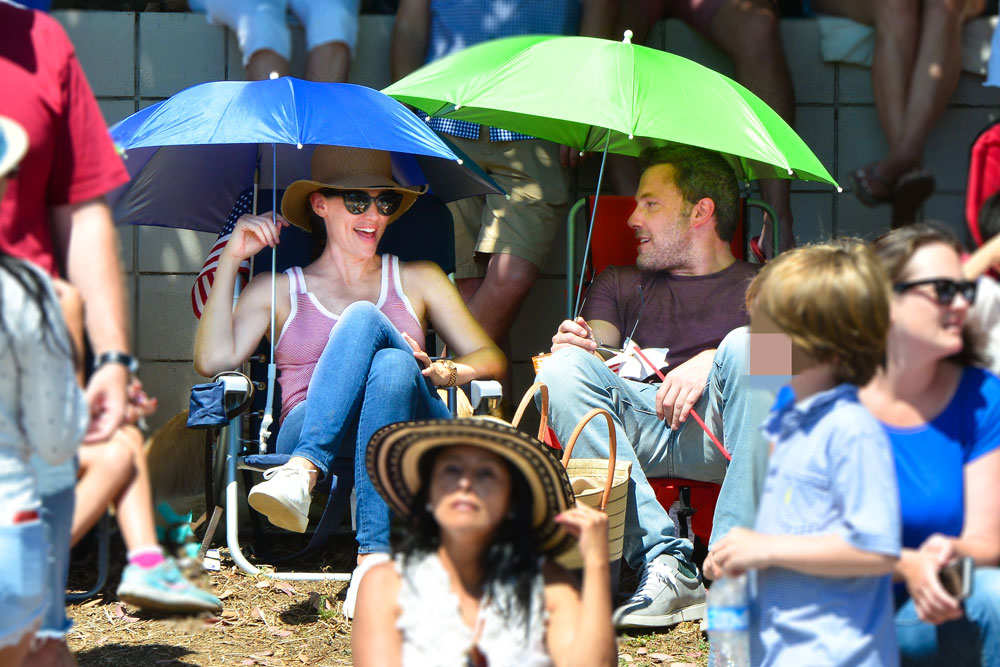 photos credit: WENN.com