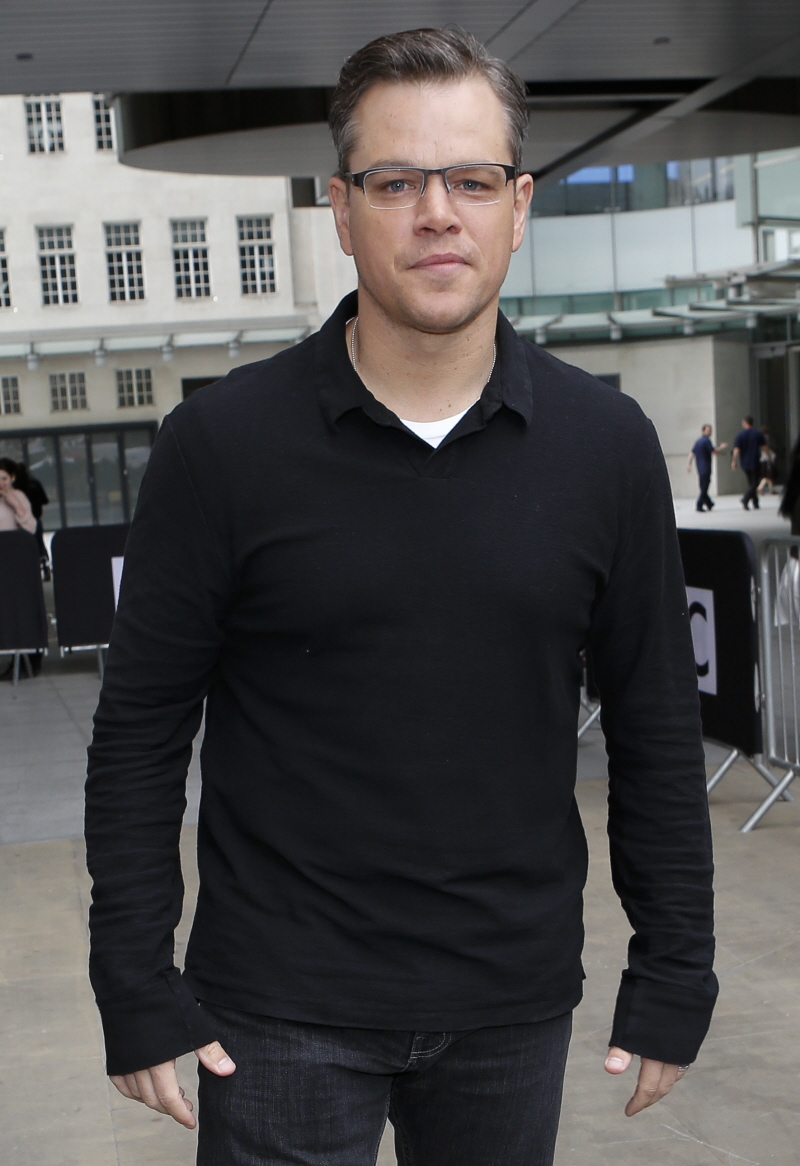 I wanted to cover this Matt Damon interview because he talks about public schools versus private schools, and that seems like a heated debate to have these days, plus my mom is a public school teacher so I really do have an opinion. But then I got to a part of the interview where Matt kind of insults "the flyover states" – he doesn't actually say "the flyover states" thank God, but he does shade "the Midwest" when he's talking about Jennifer Garner. Wait for it. As for the public versus private education – I don't have a problem with Matt sending his kids to a private school. It's his money, those are his kids, and if that's what he wants, go for it. I would only yell about it if Matt was demanding vouchers.
Matt on his mom's reaction to his Vanity Fair cover: "She's a professor. If it's not the Nation, she doesn't read it. And she said, 'This thing is nothing but page after page of adverts for products that nobody needs!'" He chuckles. I'd love to know what his mother makes of his latest film, Elysium, a big-budget sci-fi action thriller packed with set-piece fights and expensive pyrotechnic violence. "Hmm, well, my mom's big on non-violent conflict resolution," he grins.

Sending his kids to private school: "Sending our kids in my family to private school was a big, big, big deal. And it was a giant family discussion. But it was a circular conversation, really, because ultimately we don't have a choice. I mean, I pay for a private education and I'm trying to get the one that most matches the public education that I had, but that kind of progressive education no longer exists in the public system. It's unfair." Damon has campaigned against teachers' pay being pegged to children's test results: "So we agitate about those things, and try to change them, and try to change the policy, but you know, it's a tough one."

Moving from NYC to LA: "It's a little unnerving. It's going to be a very big change for us." In New York, he explains, "I've been really lucky. I'll completely forget that I'm a celebrity. And then something will happen and I'll go, oh, right. Literally days will go by in New York where I'm seeing the same parents drop off and pick up at school, and where everything just feels completely normal. I'm going to the Starbucks, and people know who I am, but it's the same baristas there, and they're calling out everybody's name. It's just our neighbourhood spot. So I'll fool myself, and then something happens."

Comparing Lucy to Jennifer Garner: Damon's Argentinian wife was a bartender in Miami when they met 10 years ago. "I think marrying somebody who's not a celebrity, it just takes a lot of the pressure off." His old friend Ben Affleck hasn't been quite so lucky. "Ben's wife, Jennifer Garner, she sells a s–tload of magazines in the midwest. Magazines that – Ben explained this to me – you and I have never heard of, but that appeal to a mom in the midwest, who for some reason identifies with Jennifer and wants to know what she's doing as a mom. As a result of that, there are always five cars outside their house."

Will he move out of LA if it gets rough? "Well, if that part is really bad, then we'll leave. It's just not worth it. There are things I'm willing to give up, you know, but there's a limit."

Letting his kids grow up privileged: "Our kids are growing up with more privilege than we had; that's true for most of my friends in LA. I don't know any actor who grew up with any particular privilege, so everyone wrestles with this. And I think a lot of times it's about being patient with your kids."

A story about privilege: He remembers once staying in an apartment without air-conditioning when his stepdaughter was 10, and she simply refused to sleep. "And we sat there in a huff for a second. And then my wife and I looked at each other and went, 'Oh my f–king God, she's never slept in a house without air-conditioning. This is not her fault; this is our fault.' And I went upstairs and explained to her that all over the world there were kids right now who were sleeping and they never even knew what air-conditioning was. And that, when I was a kid, it was this hot every night in the summer, and I got a washcloth and I wet it. And I explained how her uncle Kyle and I would bump into each other in the bathroom in the middle of the night rewetting our washcloths. And she was laughing. We talked for, you know, 10 minutes, and I turned the light off and she was already asleep. It's something we talk about a lot, but I think ultimately it's about giving them an understanding of the world. So at least they can get some context for where they fit into everything."

Does he ever work for the money? "I've never taken a job for money." Never? "Not since early on, starting out, no. I've passed on a lot of huge-money jobs. Money doesn't enter into the decision-making. If I do a big blockbuster, it's about how big an audience you'll get, and where you can take them." It must be my turn to look surprised, because he adds, "You know, I lost money last year." What does he mean? "Well," he says, looking perfectly relaxed, "I earned less money than I spent."

The news about Edward Snowden: "It just seems to have taken this weird, Orwellian turn. It's surreal. I don't know where we are now."

Politics and Obama: "I think it's tough for guys who weren't in the military," he says. "One, their manhood is kind of challenged on some level, I imagine, and they allow themselves to get bullied. And two, they're just politically afraid of either looking soft or looking incompetent, so they overcompensate." Could disillusionment put him off campaigning for another presidential candidate? "No, I'm sure I will. As disturbed as I am by a lot of the things that Obama has done and is doing, I would not have preferred a Romney presidency, that's for sure. The alternative is even more frightening."
The shade about Jennifer Garner's appeal "in the Midwest" is fascinating. "But that appeal to a mom in the Midwest, who for some reason identifies with Jennifer and wants to know what she's doing as a mom." It feels like Matt is saying those women who over-identify with Jennifer Garner are ridiculous and that it's not Garner's fault that she's photographed with her kids every day? Huh. I wonder what Ben's Oscar campaign was about then?
Matt also discusses the Bourne franchise a bit, saying that he was the one to rewrite the ending of Supremacy so that Bourne was watching Pam from across the street. He says that he didn't want to participate in a fourth Bourne film because the Bourne plots could no longer compete with real life.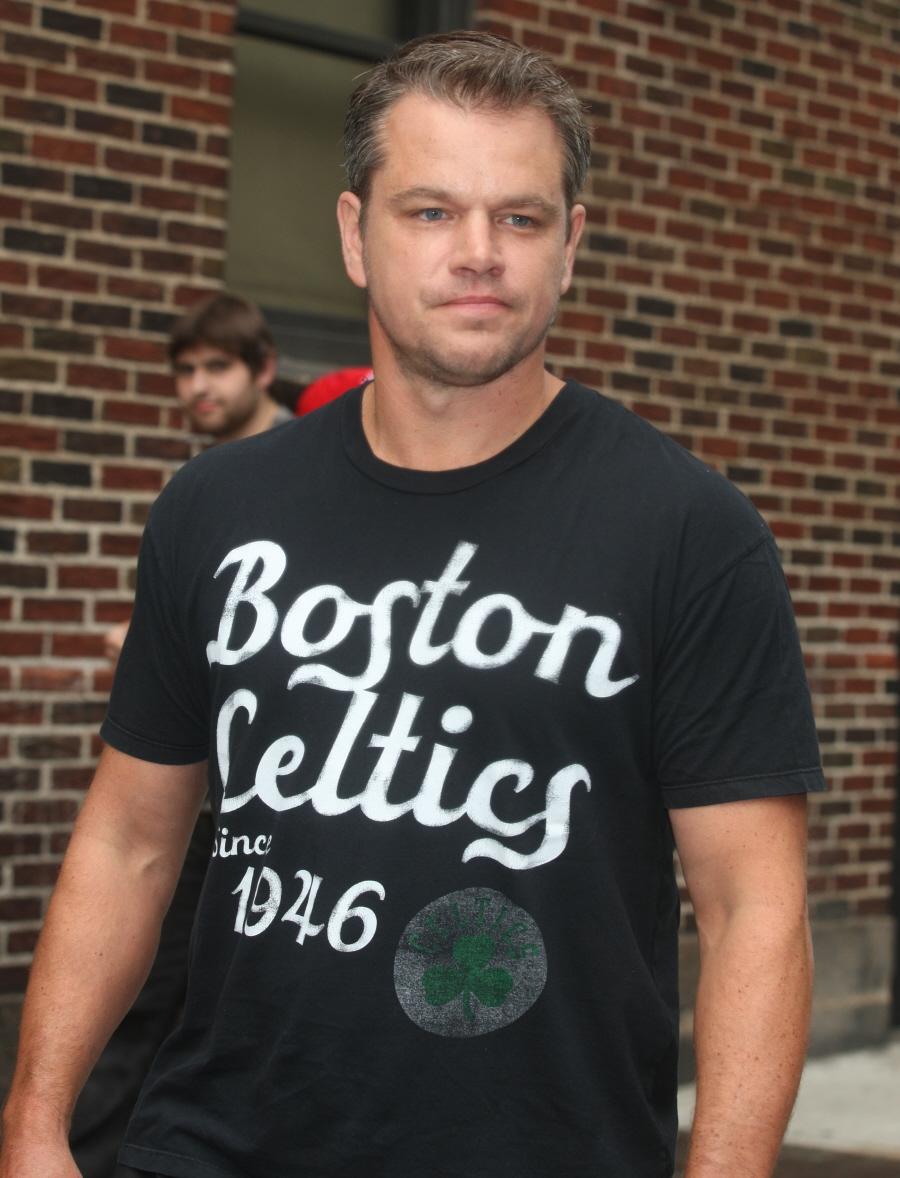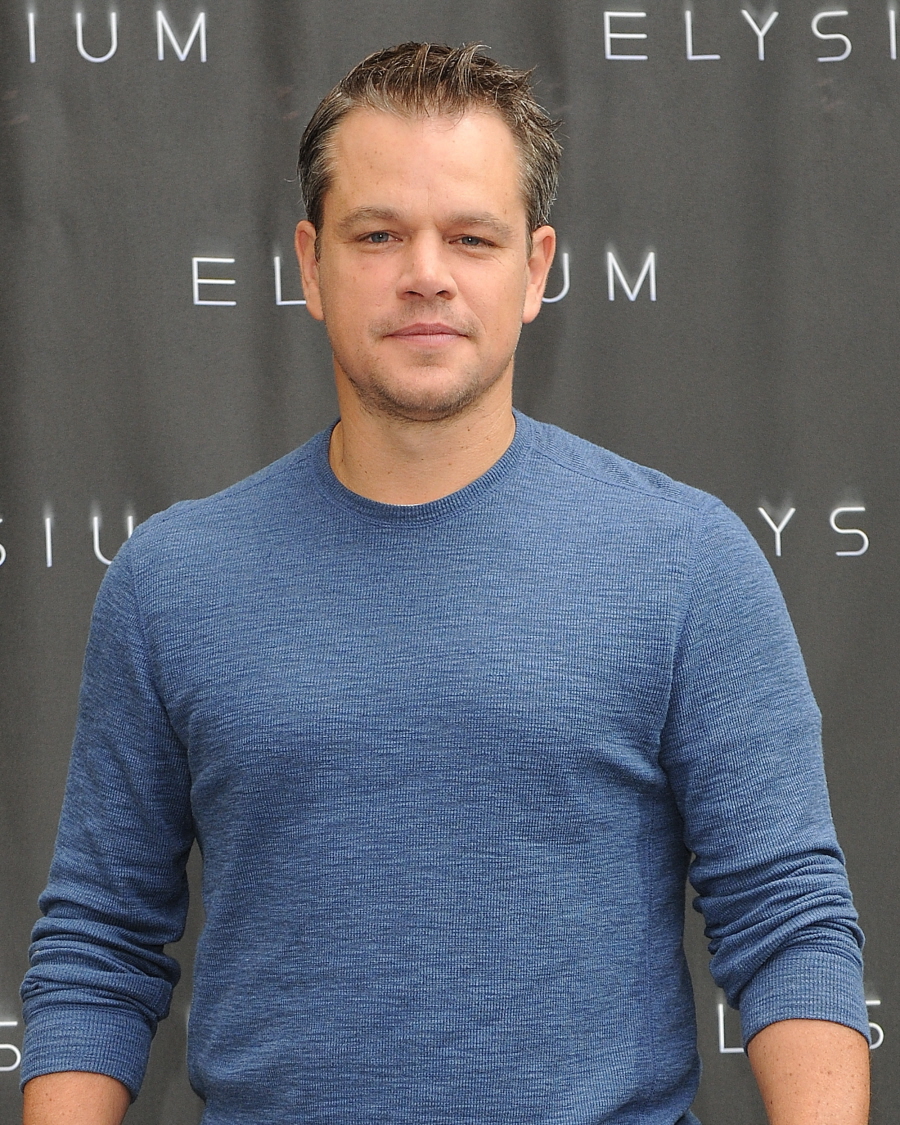 Photos courtesy of WENN.