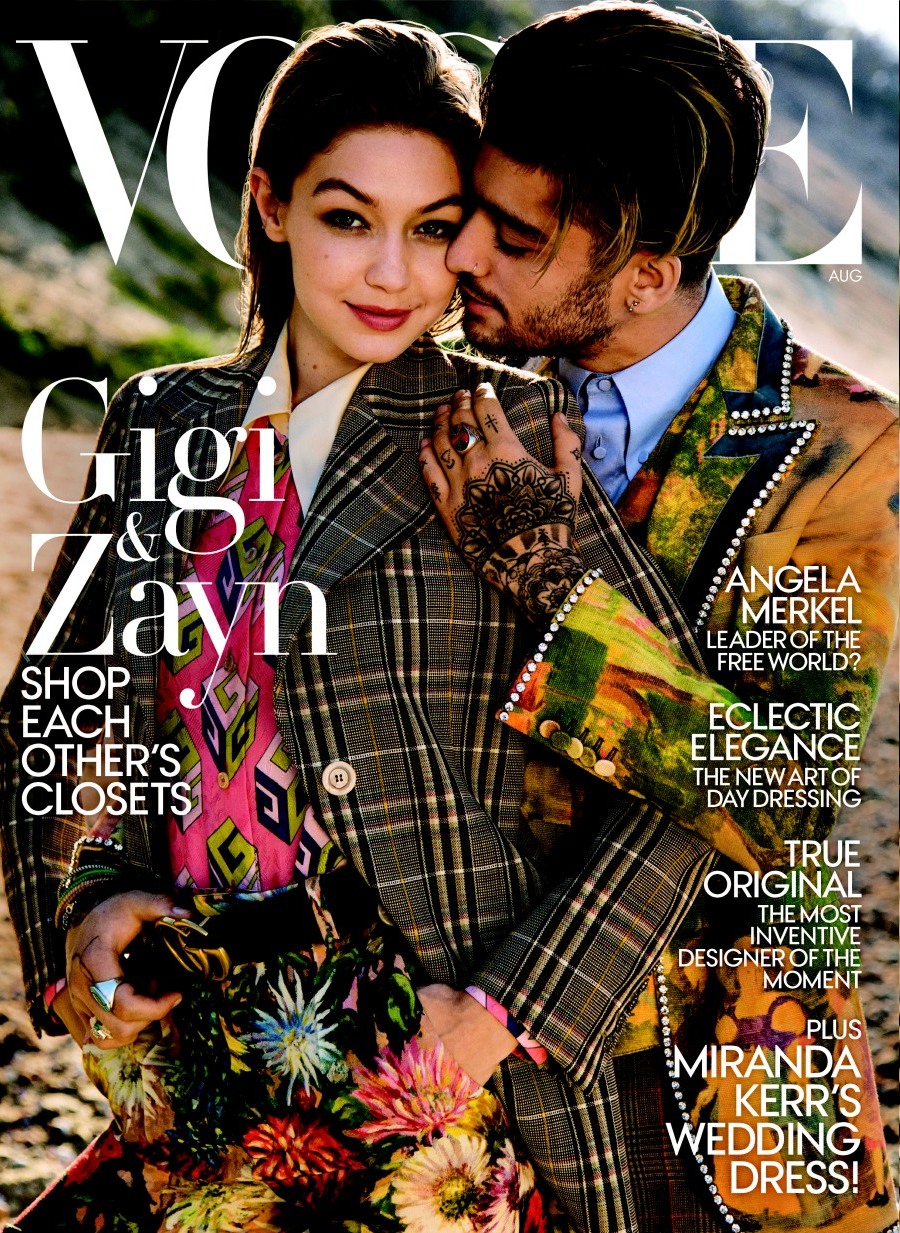 Last week, we discussed the August cover of Vogue Magazine, which features Gigi Hadid and Zayn Malik. While the cover does not reference "gender fluidity," the actual article did reference it, making "gender fluid fashion" the topic du jour. The gist of what Vogue was trying to do was rebrand the idea of unisex clothing, or talk about "cross-dressing" as a particularly mainstream-Millennial device. And that got conflated with the term gender fluidity, which is an actual thing that has very little to do with Zayn occasionally wearing Gigi's t-shirts. Gender fluidity is also called genderqueer, and you can read more about it here. It is not a trend, much less a FASHION trend.
The editorial and article left a lot of people cold. Vogue quietly changed their headline online, which made a reference to gender fluidity, and made it read: "Gigi Hadid and Zayn Malik Are Part of a New Generation Who Don't See Fashion as Gendered." Which… is somewhat better. Vogue also issued an apology for botching this:
"The story was intended to highlight the impact the gender-fluid, non-binary communities have had on fashion and culture. We are very sorry the story did not correctly reflect that spirit – we missed the mark. We do look forward to continuing the conversation with greater sensitivity."
I get that people are mad – justifiably mad – at Vogue for bungling this conversation SO badly, but at the end of the day, I do feel like… what did you expect? Let's not forget that JUST THIS YEAR, Vogue's Diversity Issue included a six-page editorial of Karlie Kloss dressed up like a Japanese geisha. FOR REAL. Vogue keeps screwing up. Hey, at least they apologized? The problem is that they never seem to learn from all of these controversies.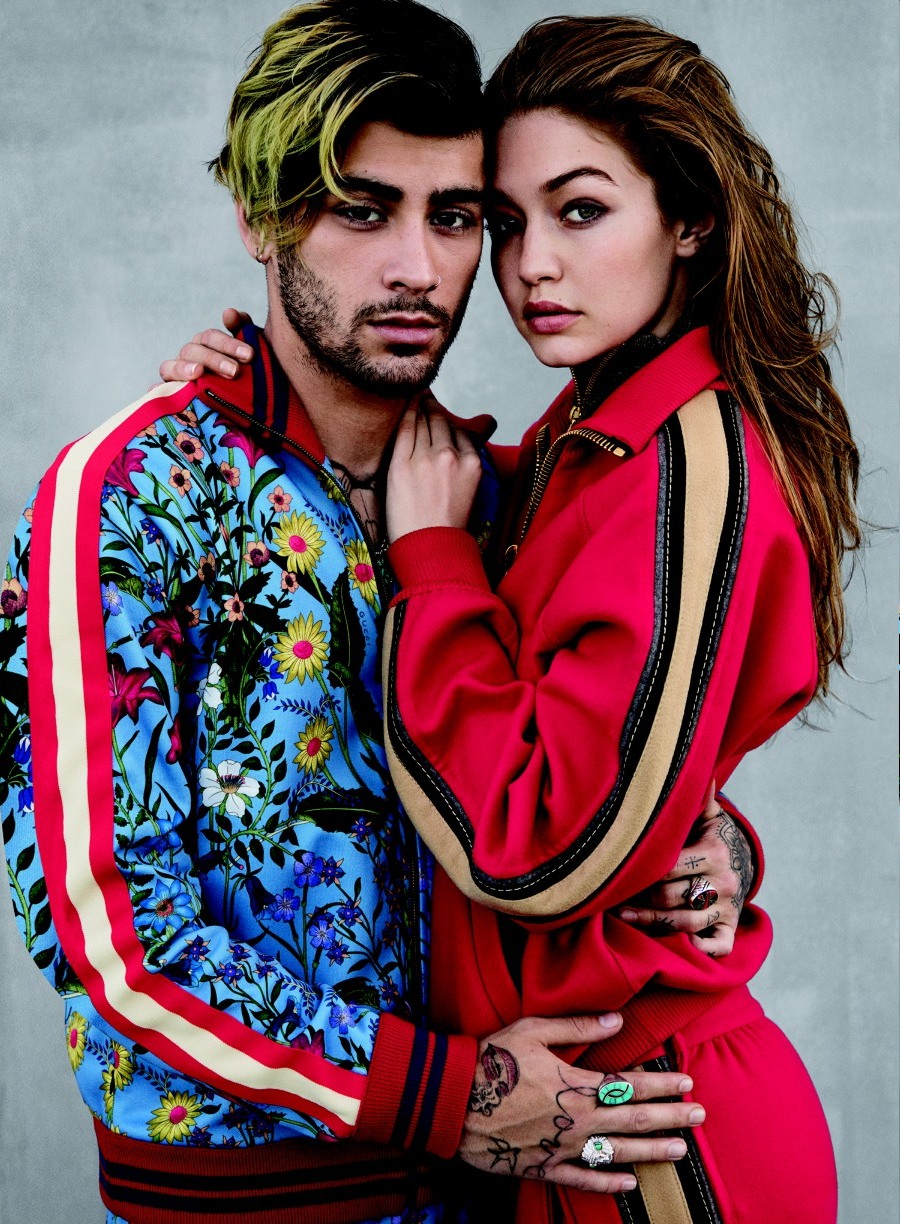 Photos courtesy of Inez and Vinoodh for Vogue.