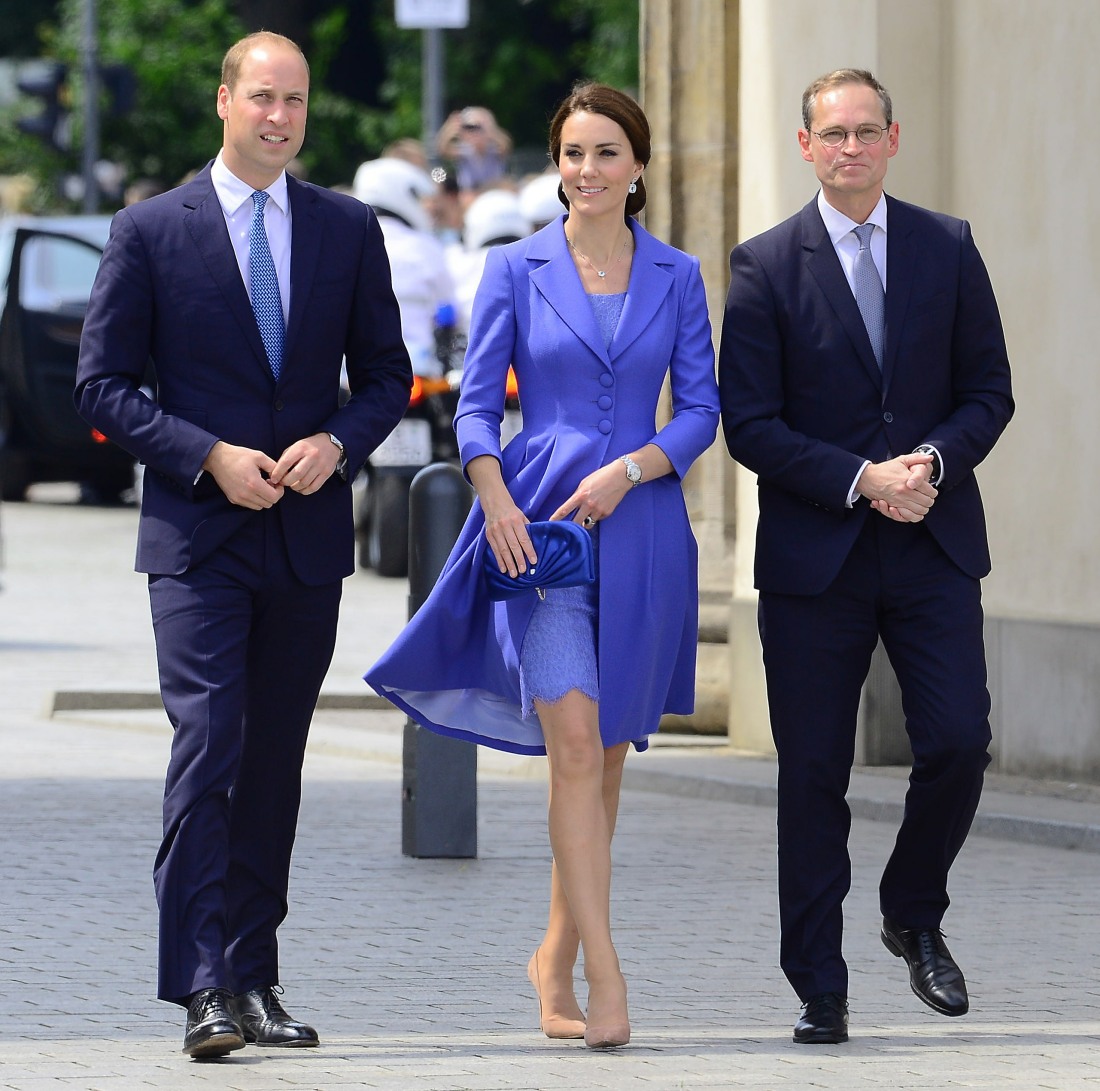 The bad news is that the Duchess of Cambridge didn't change clothes for the outing in Berlin today, so we don't have a new frock to discuss. The good news is that her cornflower blue Catherine Walker coat and dress was appropriate enough for the day's activities. After arriving in Berlin, Prince William and Kate shuffled their children off somewhere, likely with Nanny Maria. Will and Kate started their day in Berlin with a "walkabout" around the Brandenburg Gate, then posed for photos in front of Brandenburg Gate. Apparently, Berliners were happy to see Kate and Will. I think their reception in Poland was probably more enthusiastic, but the Germans looked pretty happy to see Will and Kate.
The Cambridges also had a private lunch with Angela Merkel today, and they also visited the Holocaust Memorial. At no point did Kate or William change clothes, so Kate wore the same Catherine Walker coat everywhere.
The Director of the Holocaust Memorial, Uwe Neumärker, shows The Duke and Duchess around the the museum in Berlin. pic.twitter.com/vLr946ImeQ

— Kensington Palace (@KensingtonRoyal) July 19, 2017
I realize that I'm pretty conservative when it comes to dressing for certain occasions and dress codes for royal/public figures. I still believe that the hot pink coat at the 9/11 Memorial was inappropriate, just as I believe the floral Erdem look yesterday was a bad call. You shouldn't compare Kate to what you would wear, or what a tourist would wear – you should compare her to what a first lady would wear. She's representing her country in an official capacity, much like a first lady or head of state. So, with all that being said…I don't have a huge (or small) problem with cornflower blue at the Holocaust Memorial in Berlin. It's not garish, it's not too "sunny," and the cut of the coat is conservative enough. It's fine. Still, if I was Kate's stylist, I would try to convince her to invest in some simple black and grey suits and separates.
The couple walk through the Field of Stelae. The Memorial contains 2711concrete blocks and represents the enormity of the Holocaust. pic.twitter.com/m852xQDykF

— Kensington Palace (@KensingtonRoyal) July 19, 2017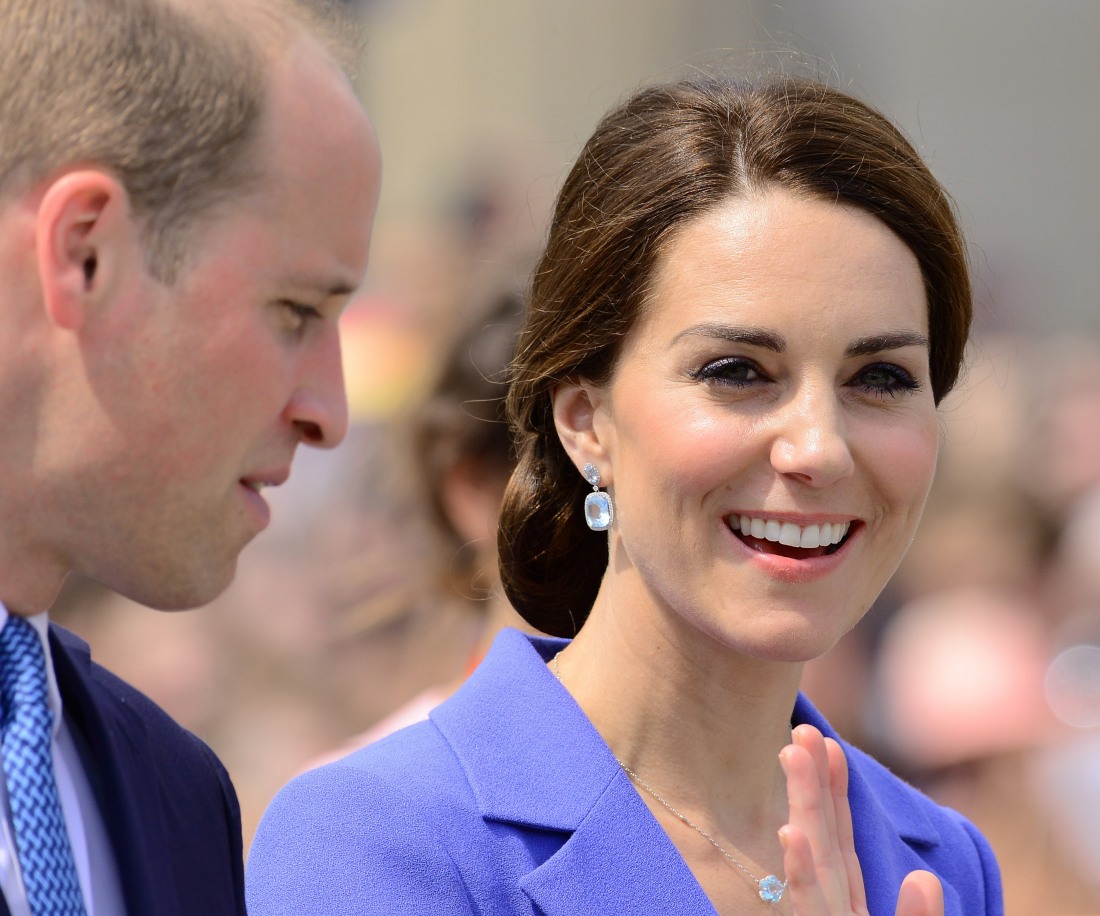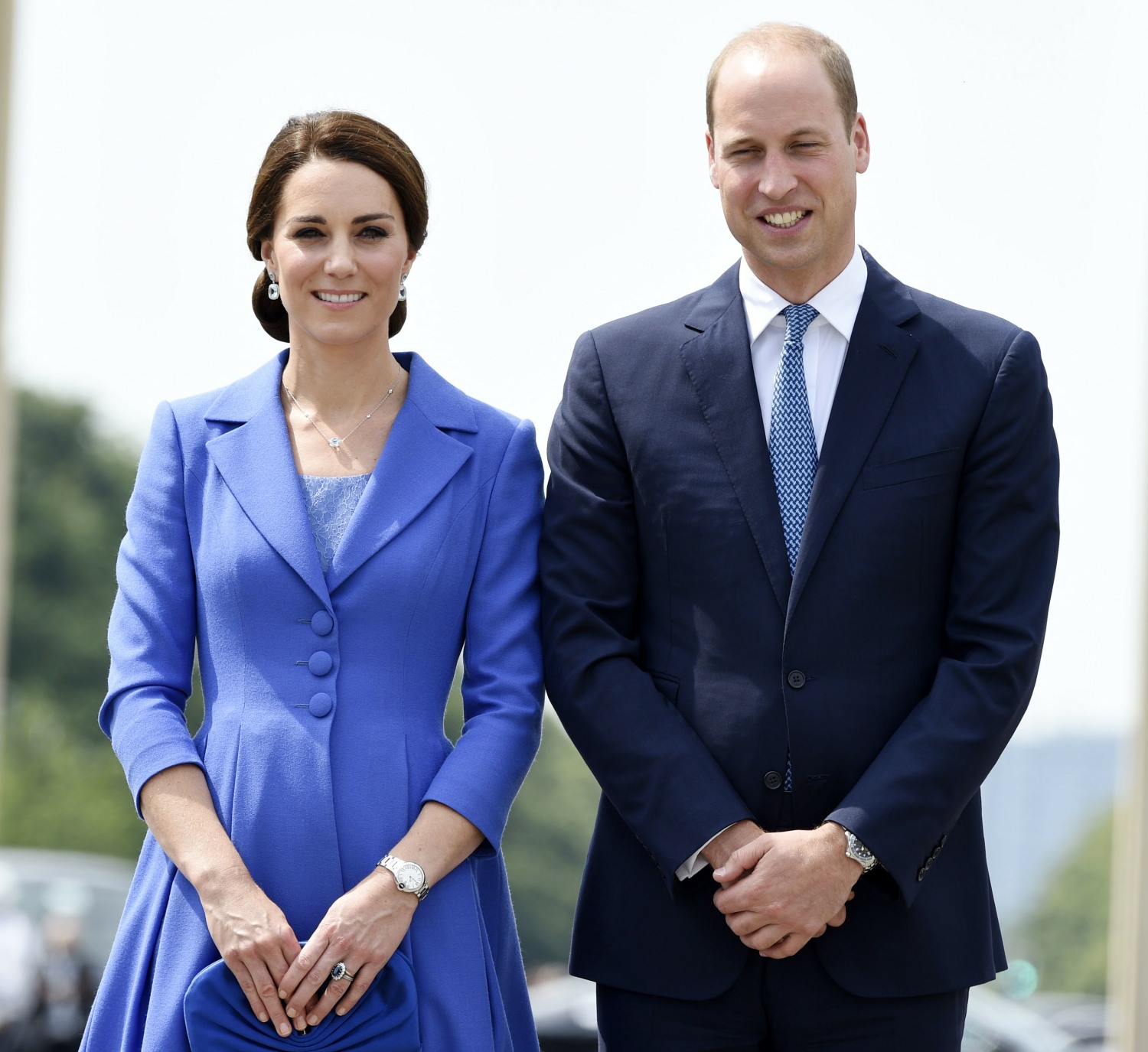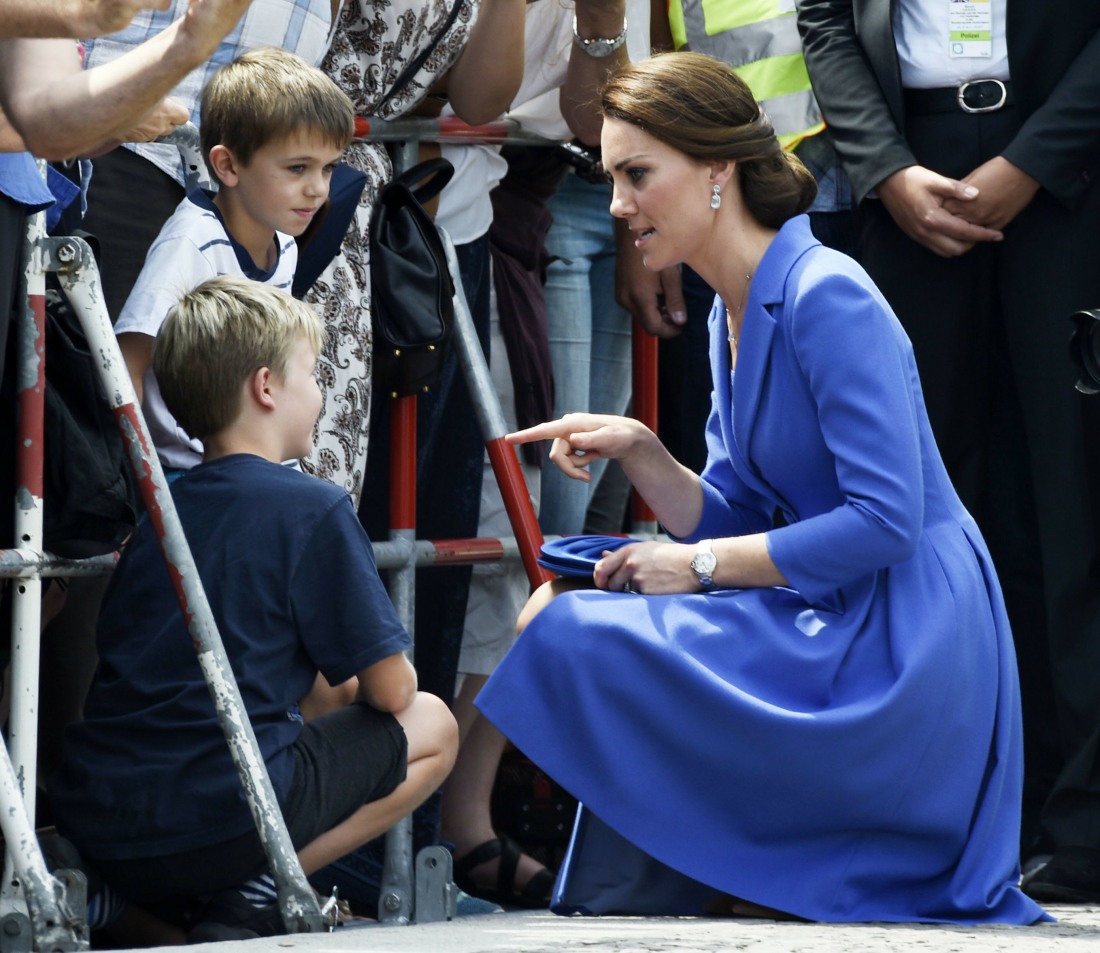 Photos courtesy of WENN.