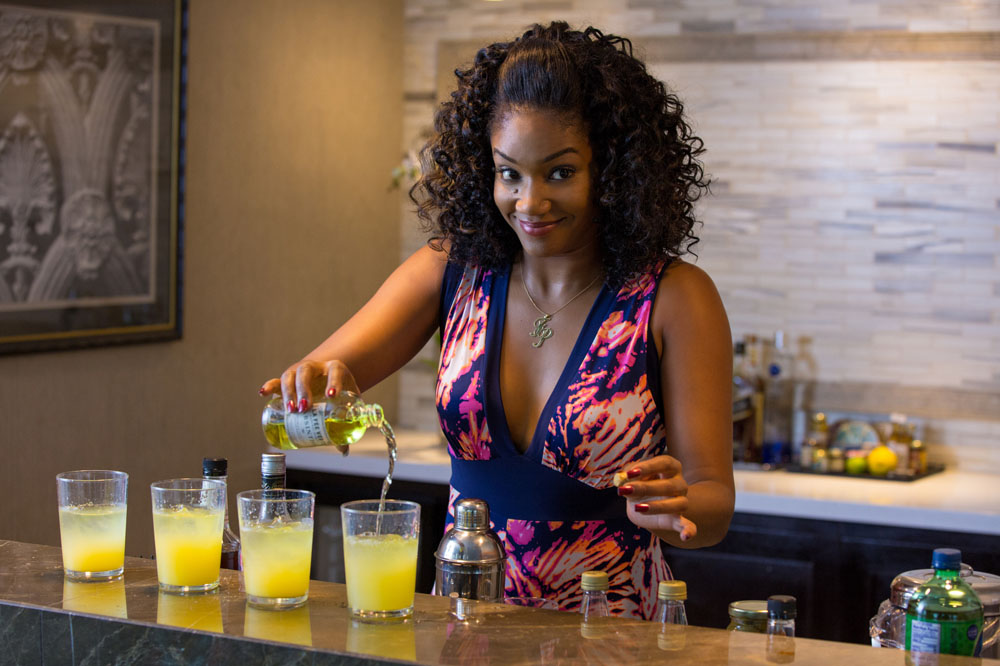 No lie, I got goosebumps reading People's profile of Tiffany Haddish, 37, who played the raunchiest member of the Flossy Posse, Dina, on Girls Trip. As I mentioned in an earlier post about Jada Pinkett Smith, Haddish is the standout in an exceptionally funny and highly entertaining movie. I can't say enough about how utterly hilarious Girls Trip is. The acting is spot on and the writing is amazing, which is surprising because the team of writers responsible for Girls Trip only has one other credit, Barbershop The Next Cut, which has a 90% rating on Rotten Tomatoes. I'm so going to watch that, but I digress.
Also as mentioned in the Jada story, Tiffany earned headlines after she told a priceless story on Kimmel about taking Jada and Will Smith on a swamp tour she bought on Groupon, and driving them there in her $20 a day rental car. (Watch it if you have time, you will not regret it.) Tiffany is not spending like a movie star, but she tells stories like a seasoned comedian. It turns out she is one, of course. She found her calling when she attended a comedy camp at the age of 15 – after she grew up in foster care separated from her siblings and before she ended up homeless. Her story is incredible:
She raised her siblings and was in foster care from 12-15
When Haddish was 9, her mom was in a car accident that left her with brain damage after her head crashed through the windshield. As the oldest of five siblings, "I was basically a 10-year-old mom," Haddish told PEOPLE last year. Two years later, she and her siblings were split up into foster homes.

She struggled to fit in at her new middle school. "I remember being that foster kid and being like, 'Man, I'm probably going to be in jail in two years,'" she said.

Finally, when she was 15, she and her siblings were put under the care of her grandmother.

Comedy camp helped her find a purpose
Haddish's behavior was still a concern, so her social worker gave her the option of going to psychiatric therapy or attending the Laugh Factory Comedy Camp. She chose the latter, and from that point on, she was motivated to make comedy her career.

During her time at the weekly camp, Haddish worked with many celebrities, including Dane Cook, Richard Pryor and Charles Fleischer.

"Going to that comedy camp and having all those men tell me, 'You're beautiful. You're smart. You're talented.' Like, for somebody to tell me that, even if they didn't believe it or mean it, it was enough," she said. "It was enough to light a fire."

She wrote a dream list of working with Will and Jada and idolized Jada
Haddish spent a period of her life post-foster care homeless. During that time, she made a list of who she wanted to work with and where she wanted to be in the future.

"I wrote that wish list, and I wrote that I wanted to work with Jada Pinkett Smith and Will Smith," she says. She adds that she wanted to show the actress her homemade prom dress that was made "to look just like Jada Pinkett's dress when her and Will Smith first hit the red carpet together."
After she landed the job working with Jada, Tiffany was finally able to show her a picture of the prom dress she designed based on Jada's red carpet look . (PLEASE let that photo be released. I checked her Instagram, which is hilarious, and couldn't find it.) Tiffany told People that her recent success "It's what I've been working for for 19 years now" and that the role was "one of the happiest moments of my life." NO, you're crying. Tiffany also had a part on Keanu and has had several TV roles including on Anthony Anderson's Animal Nation and The Carmichael Show on NBC, which was recently canceled. I don't think she has to worry about finding work now. Of course she's worked stand up too.
Also please let Girls Trip get a sequel and please let them use the same writers and stars. I really think that they just set the bar for other women's comedies. Oh and I've already seen this movie of course, with my mom and she loved it, and I'm going to get some friends together to watch it again.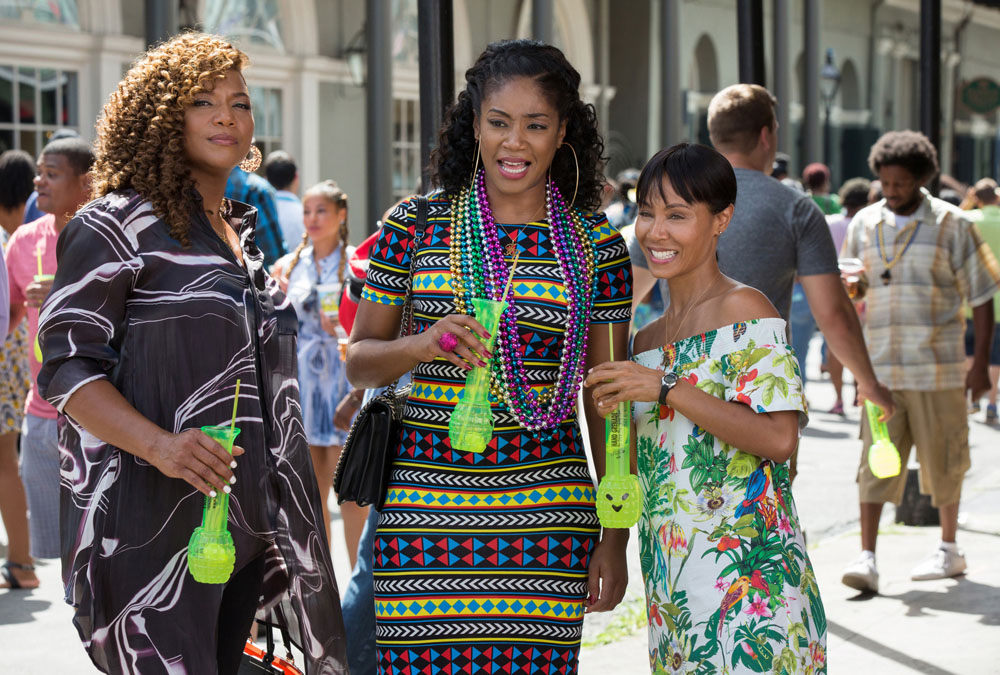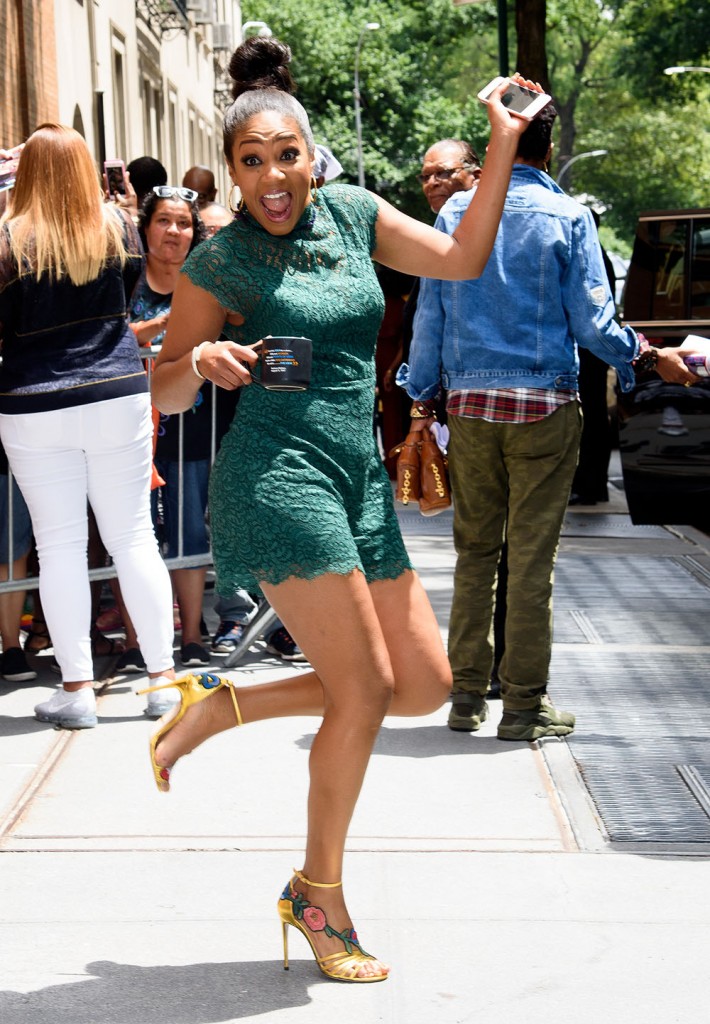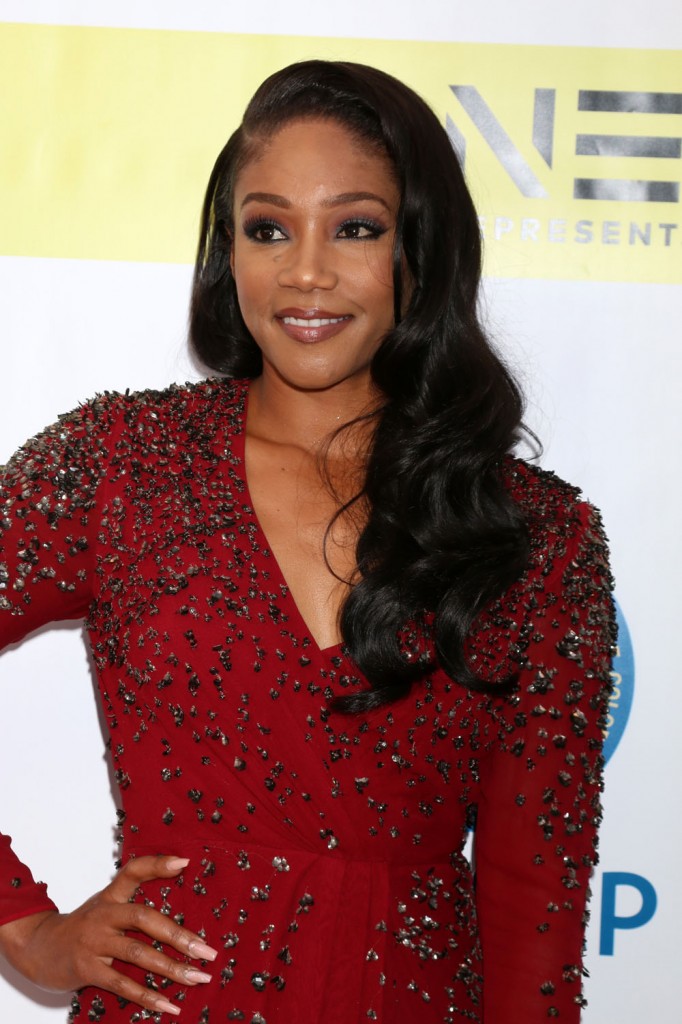 photos credit: WENN