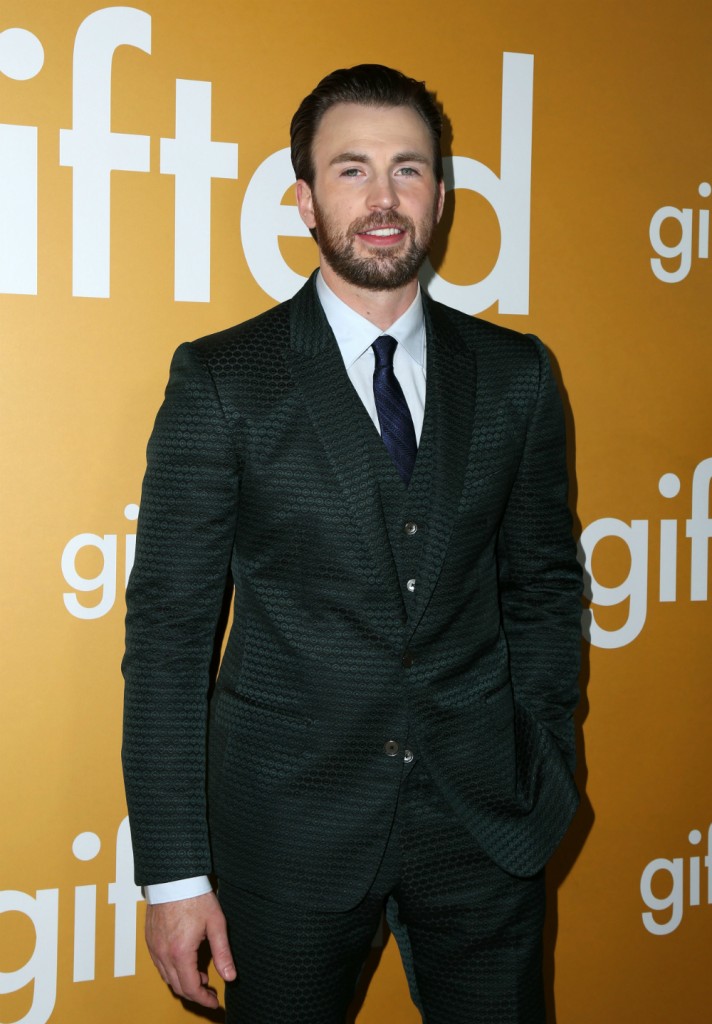 When it comes to "The Best Chris" question – is "yes" an acceptable answer? Apart from Pratt, you wouldn't have to force any of the other three on me. Today, however, I get to discuss Chris Evans and that makes me happy because I really like who he's becoming. I used to put him in the "Look Don't Listen" pile but he's maturing. This is good because despite some past frat boy antics, Chris has been adding value to the national conversation for a while now. Today he is very politically active, especially on Twitter. Not only is he often calling people out, occasionally he can do it with such bite, it's worthy of a standing ovation. Remember Ann Coulter's tirade about Delta? Chris shot her down pretty succinctly:
I totally get it. It costs me 75k to brush my teeth. I must pre-select a brush, investigate types of paste, and periodically spit bullshit❄️

— Chris Evans (@ChrisEvans) July 17, 2017
One topic Chris has been discussing for a long time is social anxiety. In his frankness on the topic, he has not only given anxiety a voice but shown it as a challenge, not a weakness. Now that the world is burning, anxiety has found a way into most of our lives. In 2012, Chris participated in the BECOMINGseries and once again, discussed how anxiety affected his decisions and how he has been able to overcome it at times. Chris was asked what advice he would give to his 12-year-old self and Chris' response was a simple but effective, "Shhh." You can watch the clip here. Thank you to Pajiba for bringing this back into the discussion.
What advice would you give yourself as a 12 year-old.
I'd say 'shhh.' It's been a big thing for me. It's so funny how noisy my brain is. Everyone's brain is noisy, that's what it does it makes thoughts. The root of suffering is following that brain noise, listening to [it] and identifying with it as if it's who you are. That's just the noise your brain makes. It probably doesn't have much to say that's going to help you.

Why did you turn down the role of Captain America a bunch of times?
It was a big commitment they wanted six movies. Normally you do movies one at a time. If one of those movies hits and is a success and your life noticeably changes… your anonymity is affected, you have the opportunity to stop and regroup. The worry was, if this movie hits and there is a lifestyle change… I don't have the luxury… to go back to indies or [quit]. That's a decision you have to make and prepare for.

That's a scary loss of control. I said no, I asked [everyone] what they thought, everyone said I should do the movie. I went to therapy. I do struggle with anxiety. It started to shift on me. It felt like 'maybe the thing you're most scared of is what you should do.' It started to make sense to me that way.

On when he's felt his best
The times that I've felt my best are the moments that I've been able to pull that plug and say 'Chris, shhh.' It's not quitting [or] giving up, it's rising above it, it's operating on a second plane. I think back to all the amount of time I've spent suffering as a result of brain noise. Hours of my life wasted.
I agree with CB when she said that she needed to hear Chris' comments right now, even if they are a couple of years old. He's talked about brain noise before. There are jokes I could make about Chris' word choice or shushing any voices talking trash about Tom Brady but truthfully, I'm taking a lot from his responses. I chuckled when he first said, "shhh" but with his explanation, I came to appreciate it. I think I interpreted it a little different than he said it because I don't necessarily want to silence my opposing thoughts entirely, just lower the volume so they aren't the loudest. And I agree that quieting them is not quitting or giving up. Lowering the volume on anything – anger, ecstasy, doubt, regret, criticism – might be just the thing we need to start processing them. I have no experience to suggest how to do this, unfortunately. I know people have found yoga and meditation helpful. I find I can untangle particularly nagging thoughts with a good run. Therapy is an incredible tool. Breathing exercises work best for me at night. The Anxiety and Depression Association of America offers a few more suggestions.
Chris deserves to be applauded for his commitment to destigmatizing social anxiety. I also applaud his awareness and major improvement as a communicator. Plus, he's hot, clever and in love with his dog so I would like to applaud him for that as well:
Really missing this guy right now. pic.twitter.com/fWNviX6CrH

— Chris Evans (@ChrisEvans) July 8, 2017
To be clear, he's alive and well, just thousands of miles away for the next couple months.

— Chris Evans (@ChrisEvans) July 8, 2017
Fuck dude I was like crying.

— Seth Rogen (@Sethrogen) July 8, 2017
'Excuse me, are u busy? Could I interest u in chasing squirrels with me outside? Or perhaps u could toss the frisbee? I have no plans today' pic.twitter.com/zj4AOfnFHJ

— Chris Evans (@ChrisEvans) July 15, 2017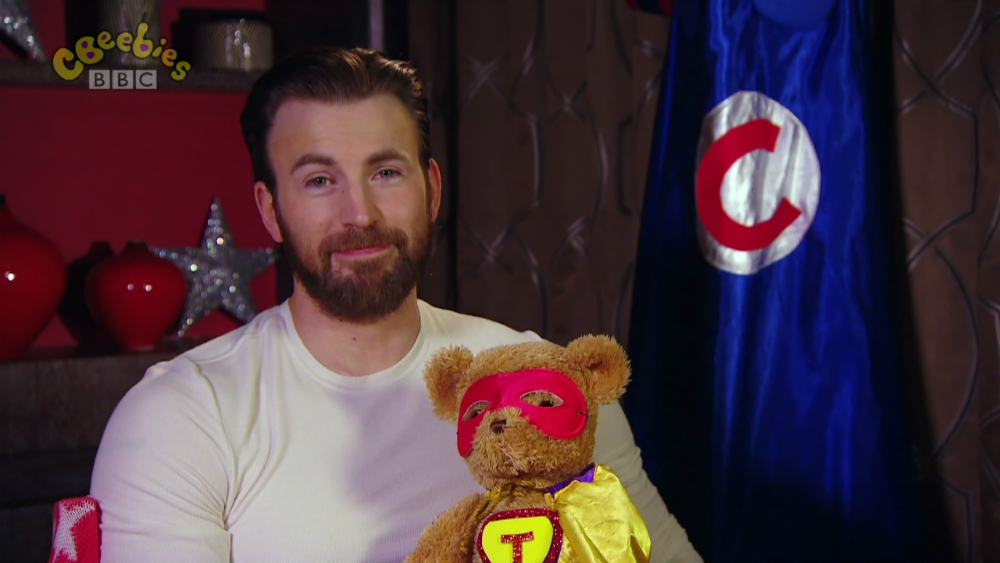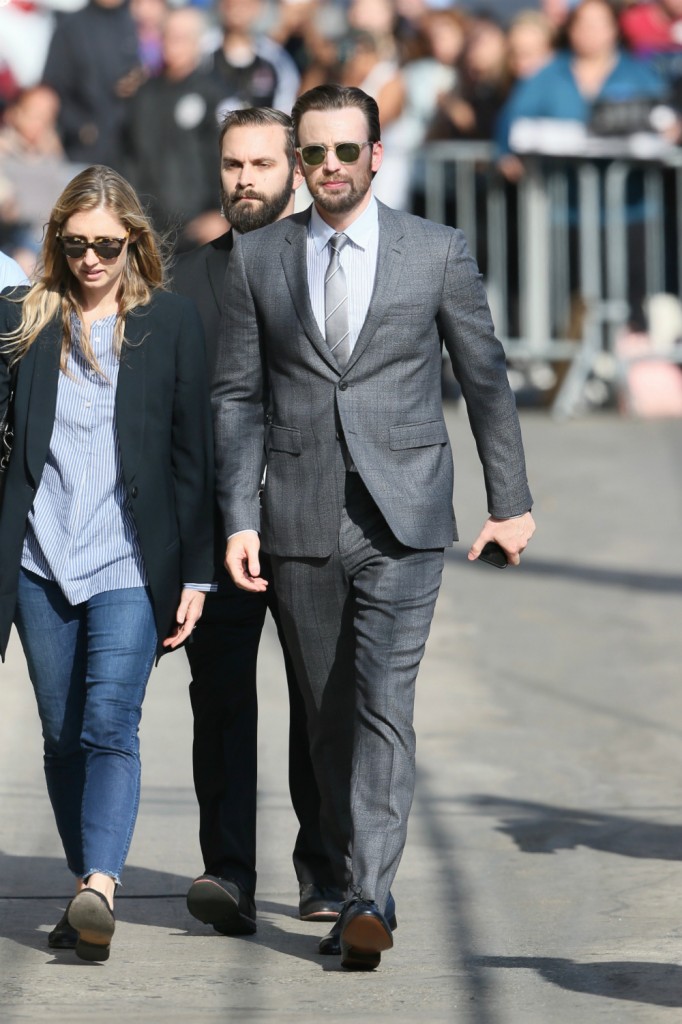 Photo credit: Twitter, WENN Photos and Getty Images