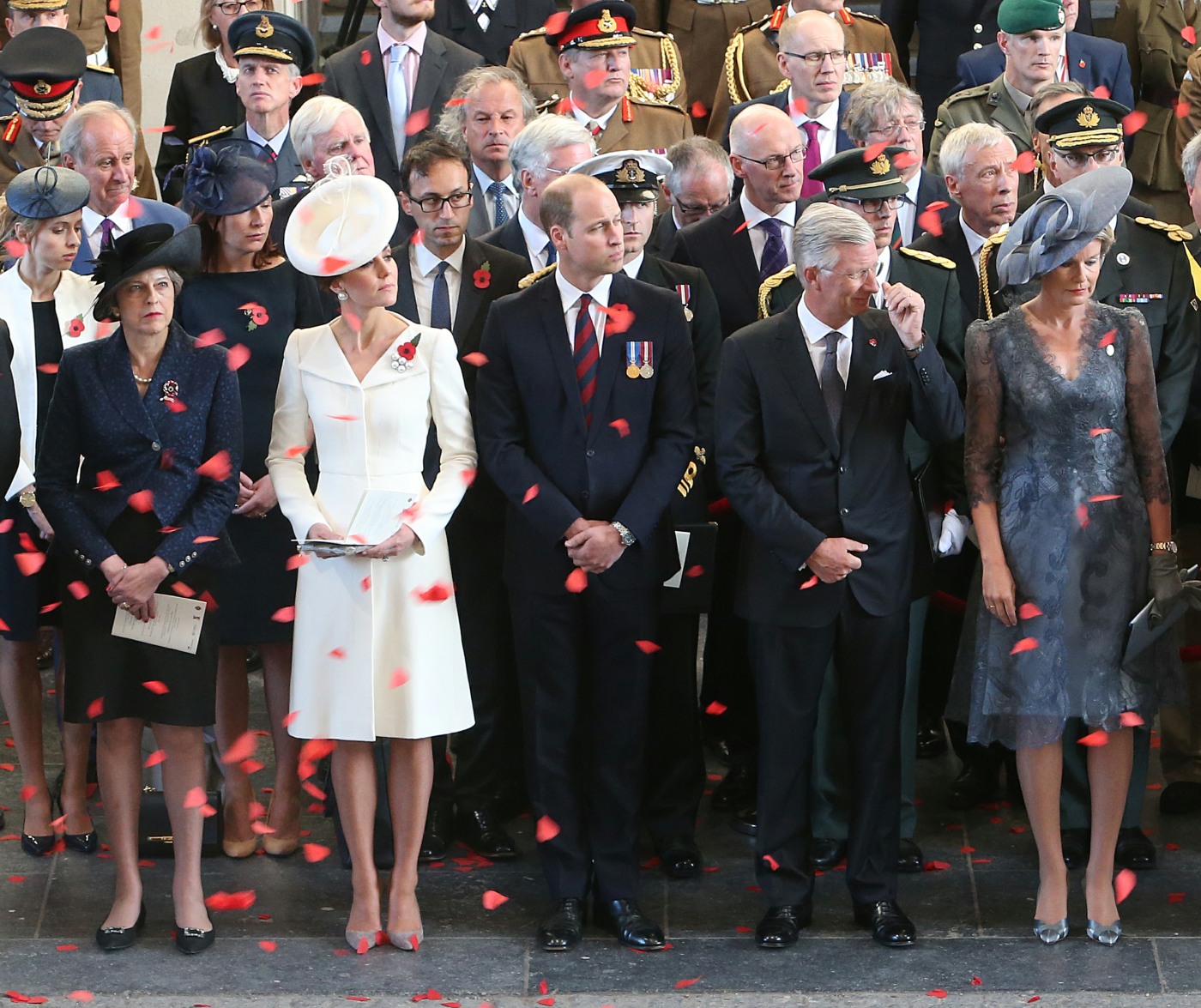 I forgot that this was on the royal agenda this weekend. The Duke and Duchess of Cambridge traveled to Belgium on Sunday, where they marked the centenary anniversary of the World War I Battle of Passchendaele, which is where 54,000 British soldiers gave their lives on Belgian soil. William and Kate went to The Menin Gate to pay their respects – the Menin Gate is "covered with the names of over 54,000 British dead who have no known grave, according to the Commonwealth War Graves Commission. Two hundred descendants whose ancestors are named on the Gate were also in attendance." William gave a speech too.
For the ceremony, Kate repeated an Alexander McQueen coatdress. This ivory coatdress was worn to Princess Charlotte's christening in 2015. I liked it a lot then, and I actually wondered why Kate had not repeated it, especially when she's spending thousands of dollars on other white coatdresses that look a lot like it. She paired the repeated coat with Balenciaga faux-pearl earrings, a John Lock & Company "plate" headpiece/hat and Gianvito Rossi heels.
William and Kate were joined at the ceremony by Belgium's King Philippe and Queen Mathilde. Mathilde wore a pleasant shade of blue-grey and a delicate lace "coat." I was going to say something about Kate not wearing a more somber color, but I'll leave it. Other people were wearing lighter colors, and some women wore white and black. It does feel like this repeated McQueen would have been more at home at a garden party or a trip to Ascot. I still think Kate dresses to "stand out" during somber, mournful occasions, but hey… at least she didn't wear hot pink or floral this time.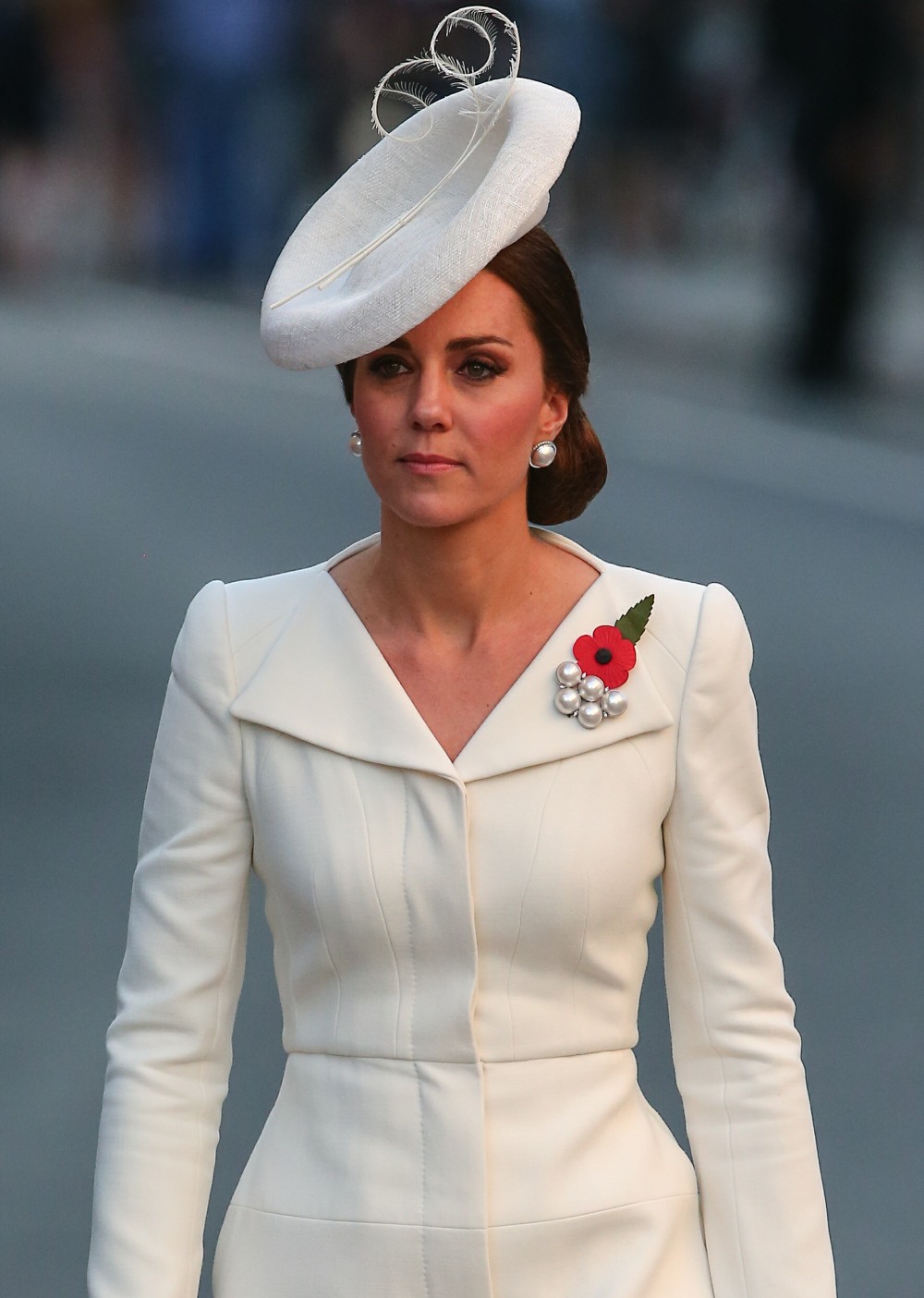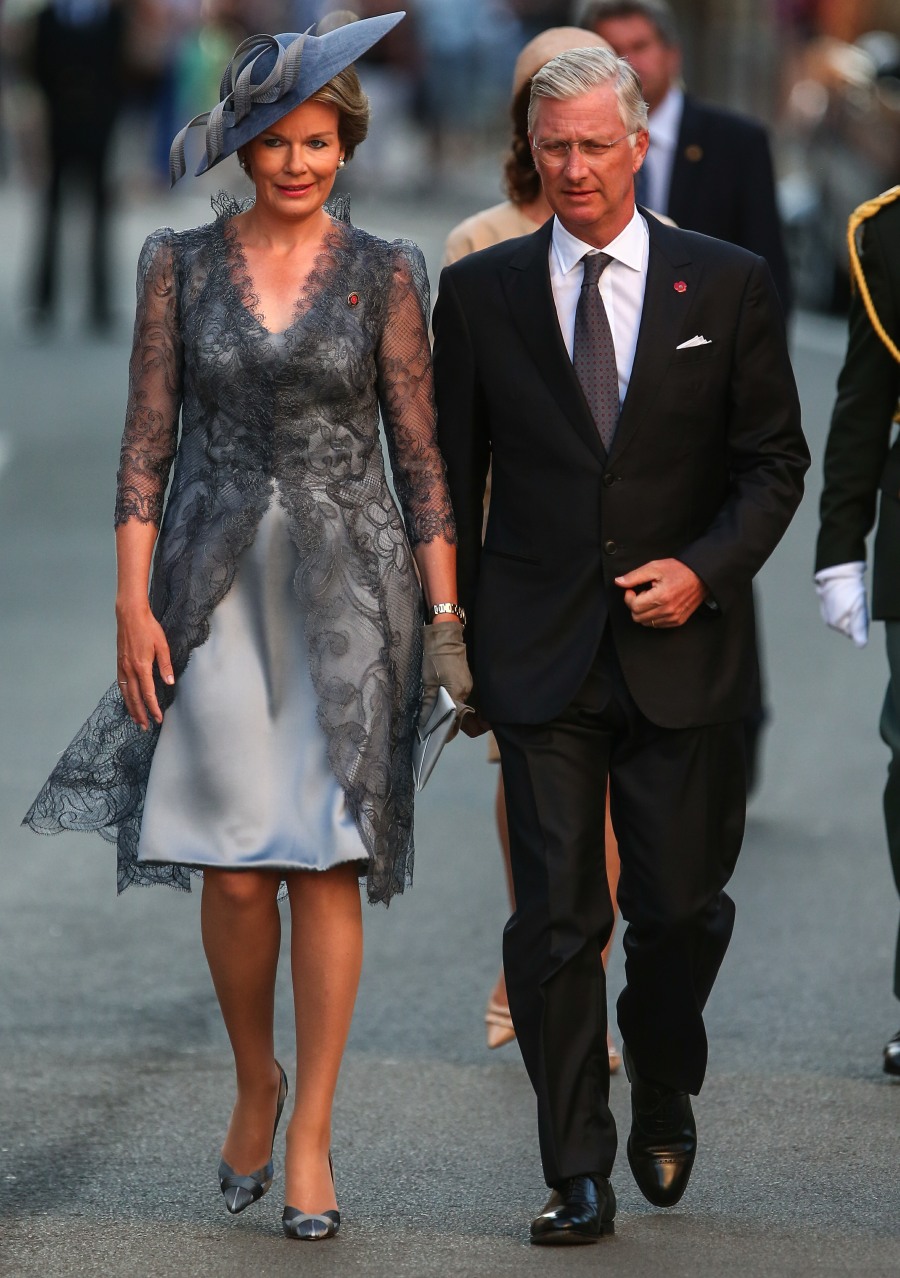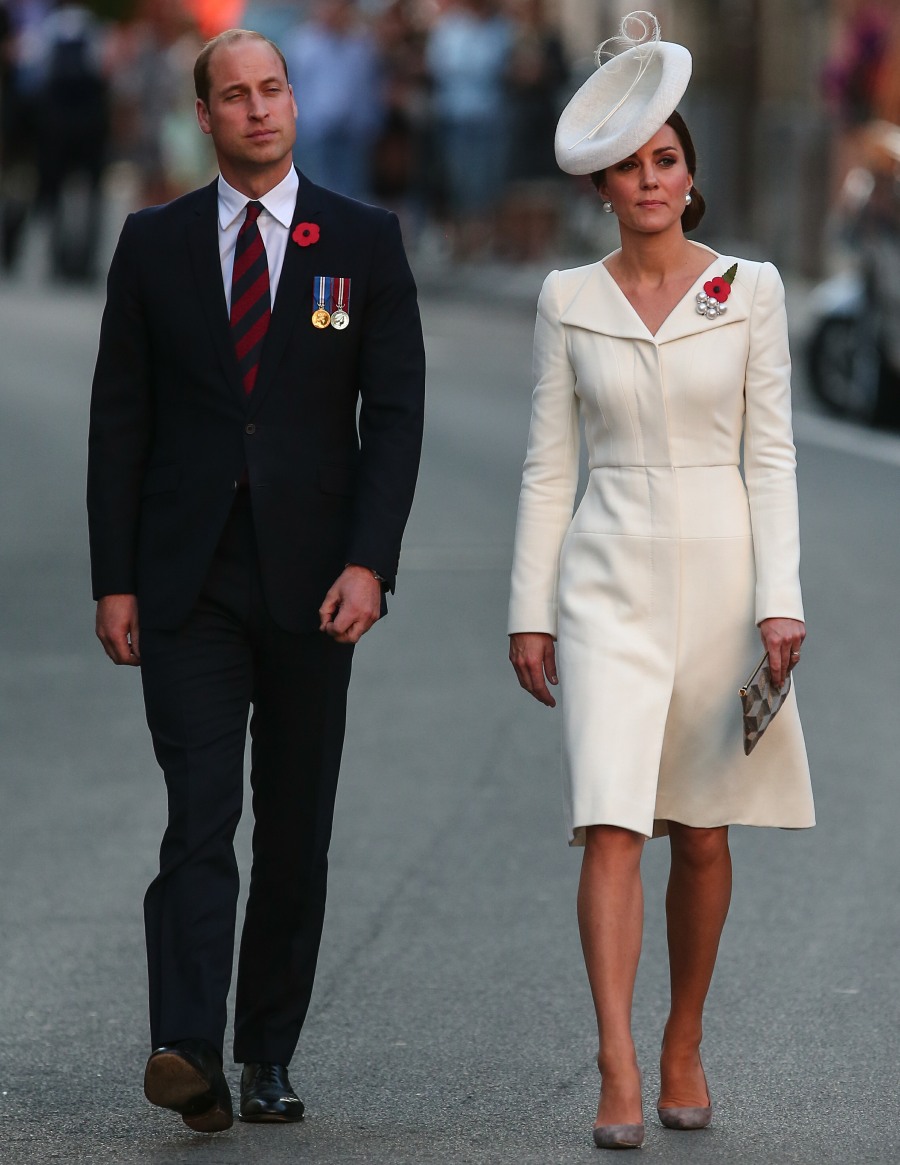 Photos courtesy of WENN.