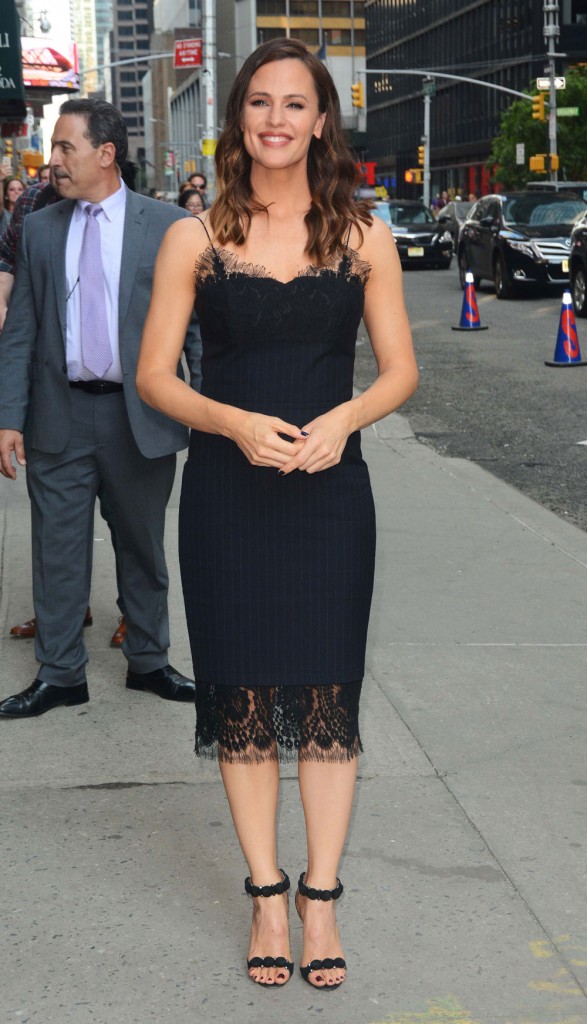 I'm actually surprised that it took Jennifer Garner so long to get in on the celebrity lifestyle business. Her buddy Jessica Biel's family restaurant venture isn't going too well though so maybe she wanted to bide her time and find the perfect side project. Garner announced on Instagram earlier this week that she's co-founded an organic baby food subscription service called Once Upon a Farm. (Am I an a-hole for rolling my eyes at that company name?) It seems like "co-founded" is being used loosely as Once Upon a Farm has existed since 2015 and Garner joined this year, but maybe it accurately describes her role. Here's Garner's announcement on Instagram.
That was really schmaltzy, especially the cute names she gave her co-founders. On the company's website all of the people in this photo are listed as co-founders. Garner's position is Chief Brand Officer with her role described as guiding "the company's overall vision with a focus on brand voice, design, and activation." I really dislike these subscription services, so many of them rely on recurring subscriptions while setting up barriers to cancelling the service and returning items. (See Kate Hudson's Fabletics and to a lesser degree, Jessica Alba's The Honest Company.) However it appears on Once Upon's site that you can buy the products without subscribing, albeit at a higher price. Without a recurring subscription the baby food costs about $3 a pouch for 8 and has a $10 delivery fee. That's about twice as much as you would pay for traditional baby food, not even counting the delivery costs, but it's not astronomical I guess consider that this is all organic and farm to table, etc.
As for this career move by Garner, it's smart. I question whether this company is profitable yet, but they just got a ton of free advertising for hiring Garner. Plus this aligns perfectly with her wholesome mom image. She's not doing all the work of starting her own company or lifestyle business and is simply joining an existing company.
Also, this is why she joined Instagram two weeks ago right? It was probably written into her contract with this baby food company that she would do social marketing. So she just shared a few pics of her charity work (I'm being a cynic but good for her, she's committed to her causes and she cares), one of her working out, and another video of her talking into the phone when she just got out of dental work and was still hopped up on anesthesia. How long did she hold on to this video of herself cry laughing about Hamilton, waiting for just the right moment to post it? She knew it would go viral and oh look, she has a new venture too. That's Garner, always winning the PR war.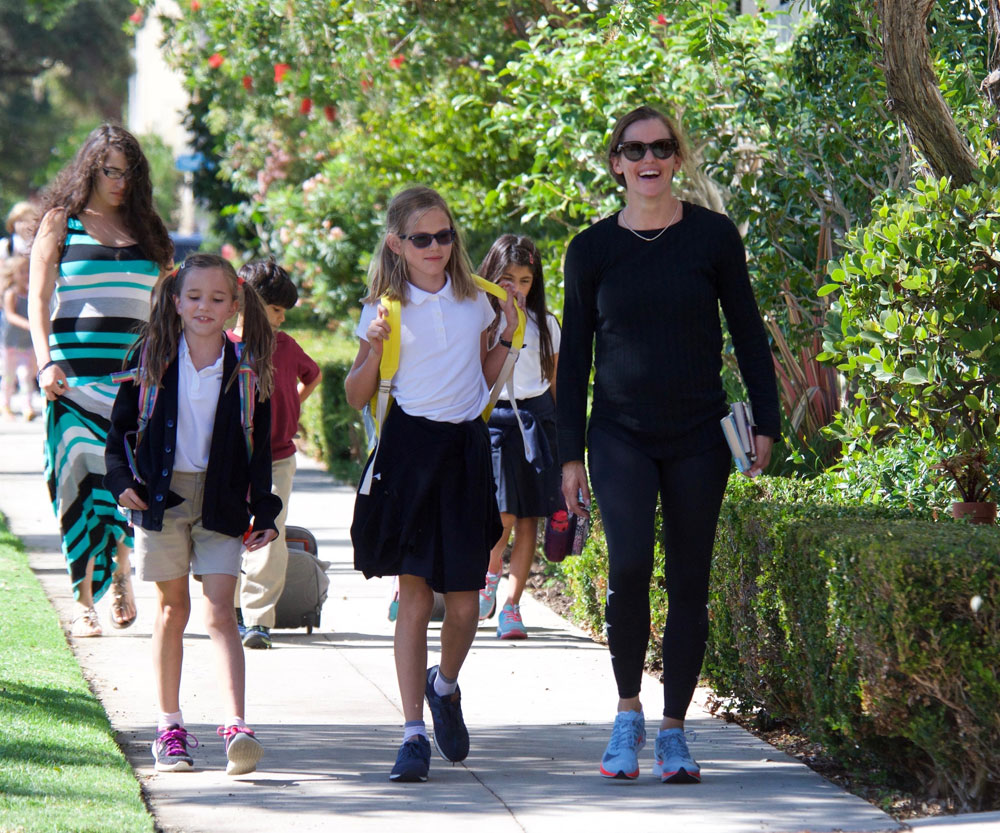 photos credit: WENN, Backgrid, Getty and Instagram/Jennifer Garner