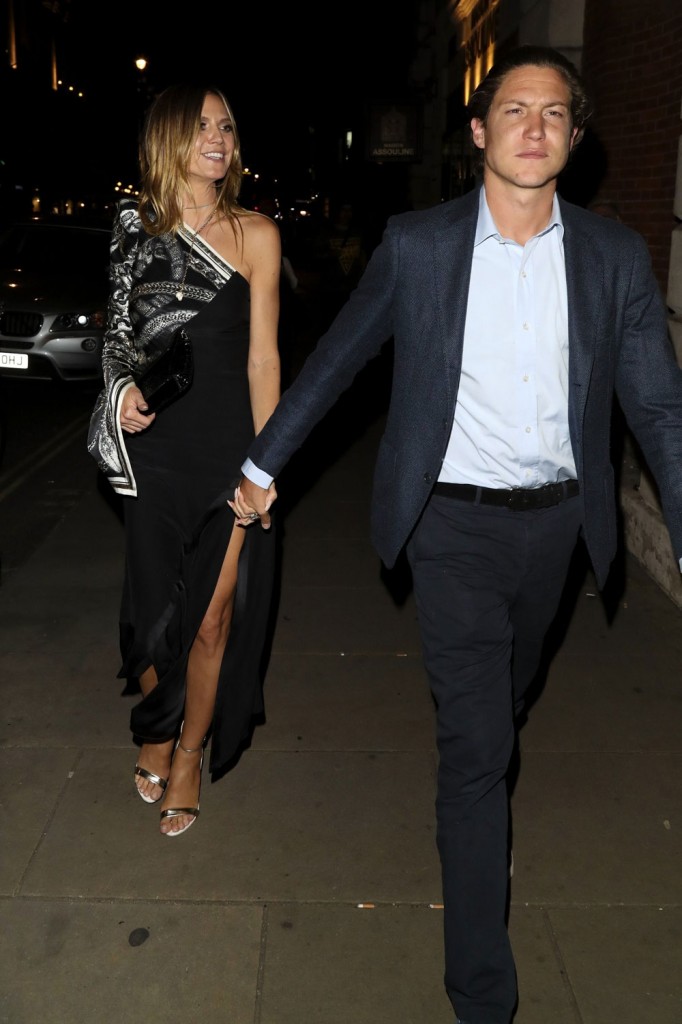 Heidi Klum, 44, and Vito Schnabel, 31, have been together way longer than I expected, or I would assume anyone expected. It's been over three years since they were first spotted together and since they first got serious. They've had well-photographed beach vacations, they've used social media to declare their love, and they've gone to many red carpet events together. Vito, who is known for romancing older famous women, was photographed earlier this summer kissing a woman he characterized as an "old family friend," in a situation he claimed was innocent. Sources told People at the time that Heidi and Vito were still loved-up and were fine, but she stopped posting about him on social media and I assumed they had cooled off. We heard rumors a couple of weeks ago that they were "on a break" and now Heidi has confirmed that they are no longer together:
Heidi Klum and Vito Schnabel are officially calling it quits.

The German supermodel, 44, tells PEOPLE: "I believe that it is important to take time to pause and reflect."

Earlier this month, a source told PEOPLE that Klum and Schnabel, 30, were "taking time apart."

"Things have been difficult recently, they live on opposite coasts," the source said at the time. "And it's the start of a school year and Heidi has to concentrate on the kids."

Klum just recently wrapped up season 12 of America's Got Talent, where she serves as a judge. Last weekend the supermodel headed to L.A. where she walked the red carpet at the 2017 Emmy Awards solo.

In June, Schnabel was spotted kissing another woman in London in what he previously told PEOPLE was an "innocent situation…"
I admire that brief statement from Heidi. She's not my favorite person, but there's so much possible shade in that sentence. It reads like "What the hell was I thinking? Maybe I should think about this finally." So did Vito cheat on Heidi and did she finally wise up to the extent of his cheating? Did they just grow apart? I'm mildly interested in the details although I really want to know the overall dynamics of their relationship. Vito seems like the type of guy who makes powerful women think he's in charge despite how much younger he is.
This is Heidi at the Emmy Awards in a red low cut gown by Dundas. We didn't cover her fashion because she's nothing if not predictable. This isn't over-the-top fug though so I guess that's an improvement.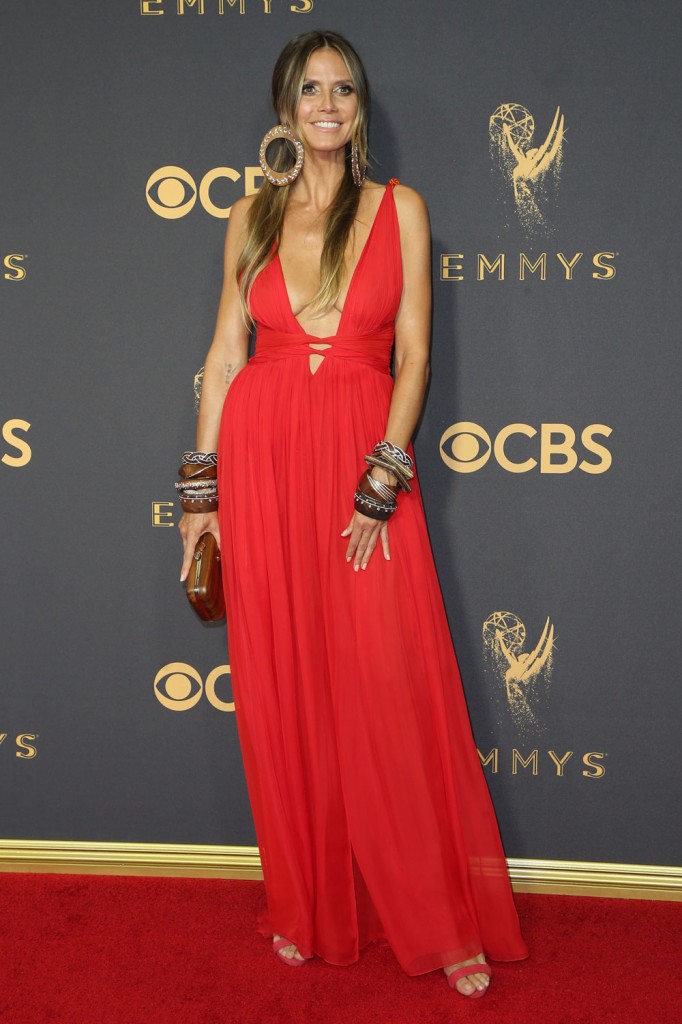 Heidi and Vito in July of last year: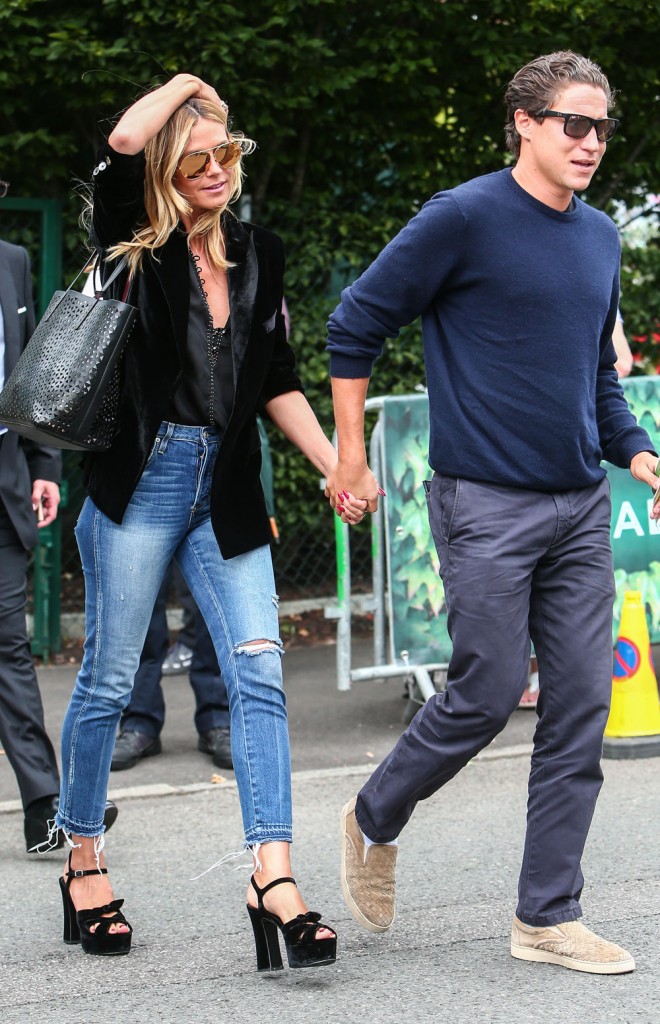 In February, 2015 at her kid's soccer practice: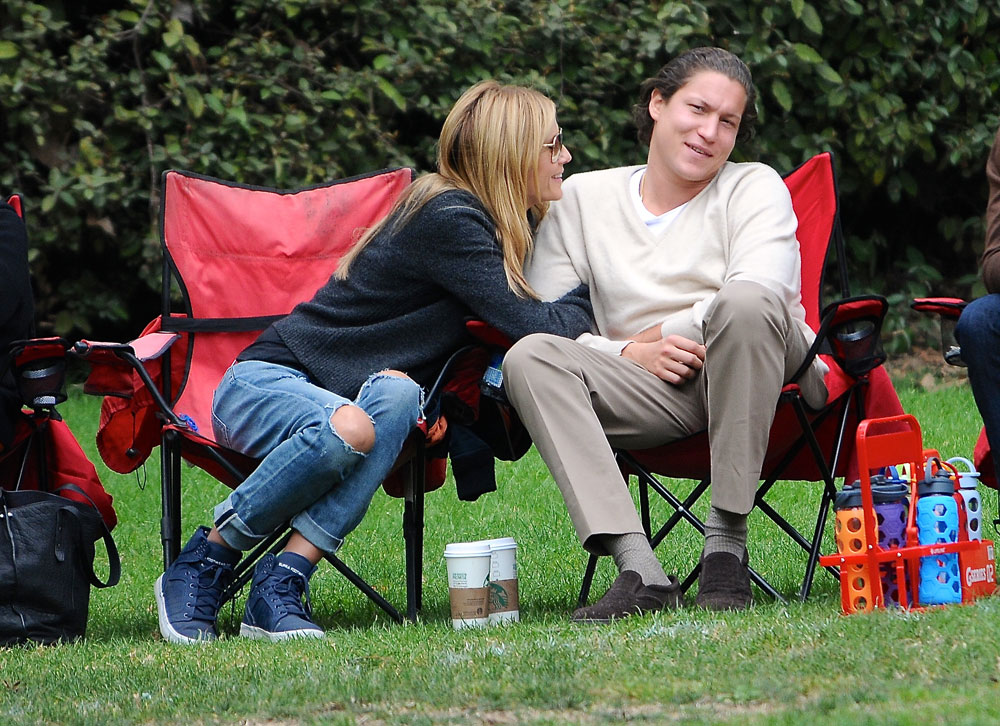 October, 2014: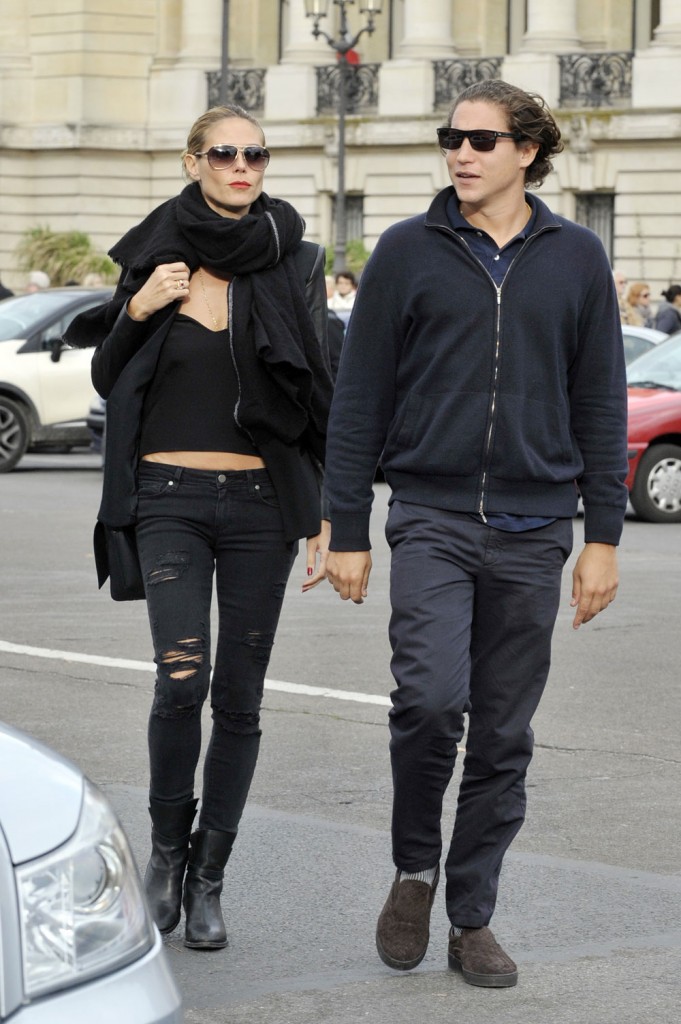 photos credit: WENN