Embed from Getty Images
Do you guys remember the video of Ben Affleck making very obnoxious drunken advances in 2004 toward a Canadian journalist while she was interviewing him? Here's a link to that, and it reminded me a little of the incident Brie Larson described with a TSA agent hitting on her – the woman was stuck in a situation with a person of power making advances, except in Affleck's case it was so much worse. He was grabbing the interviewer, he made her sit on his lap, he put his arms around her repeatedly and he told her to "get them titties out."
In 2003 2001 Affleck was also caught on camera grabbing then 21 year-old 18 year-old Hilarie Burton's breasts on MTV's Total Request Live, where Burton got her first big break. Burton confirmed that she remembered the incident after a fan tweeted her about it, and added "Seriously. Thank you for that. I was a kid." That broke my heart a little. Here's that exchange from Twitter and here's a link to the video of Affleck grabbing Burton. He was 31 at the time.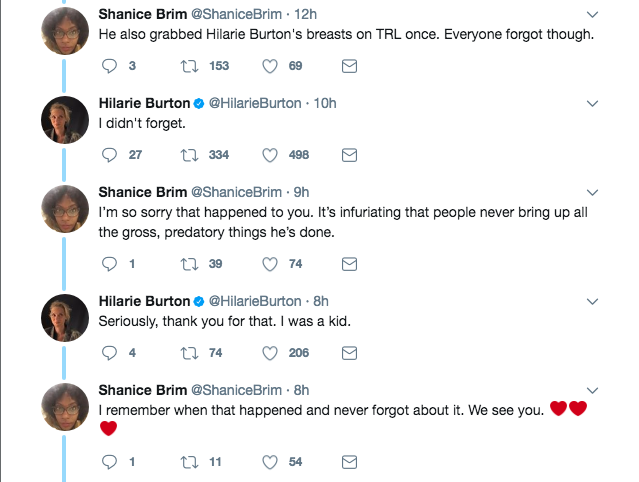 After that Burton tweeted a video clip of the incident (a different version of that is below) and wrote "Girls. I'm so impressed with you brave ones. I had to laugh back then so I wouldn't cry. Sending love."
That's all preface to this story of Affleck issuing a statement condemning Weinstein without ever using his name. Remember that Weinstein gave Damon and Affleck their first big break by having Miramax distribute Good Will Hunting. Affleck and Damon have worked on countless Miramax films. I don't think that Affleck needs to be innocent of sexually harassing women in order to take a definitive stance on Weinstein's years of predatory behavior, and I'm not equating grabbing breasts or being a sleazy pickup artist to rape or to cornering women in hotel rooms. (If that's all Affleck has done.) It does show, however, that Affleck is part of a powerful boys club who think that sexually harassing women is acceptable and who can turn a blind eye to the worst of this behavior among their own. Affleck's statement is below.
In contrast to the interview that Matt Damon did with Deadline (which Kaiser has covered separately), I like that Affleck didn't use the "I have daughters/a wife/a mother" justification for caring about this issue, if he indeed does care, and that he mentioned friends and coworkers too. Compare Affleck's carefully worded statement to the candid interview that Clooney did where he admitted he knew something about Harvey but considered Weinstein's behavior somewhat harmless and didn't realize how awful it was. Well Affleck knew at least something, although he's not going to admit it. Rose McGowan, who has been attempting for at least the last year to tell her story of being raped by Weinstein, called him out for implying he didn't know what was happening.
You want to play let's play #ROSEARMY pic.twitter.com/uqd26Z78gc

— rose mcgowan (@rosemcgowan) October 10, 2017
Is this how some of these men think? Like "oh that guy shouldn't be raping women, I told him," or was Affleck minimizing it and thinking that Weinstein was just a little too forceful, a little too insistent that the latest young employee of his company owed him favors? So many of them do this to various degrees, think it's ok and never face consequences. It takes an avalanche of victims to even move the needle slightly so that it finally registers with the good old boys network, the ones making all the decisions and setting it up so that women can't reach that level. We'll only ever be objects to those type of men.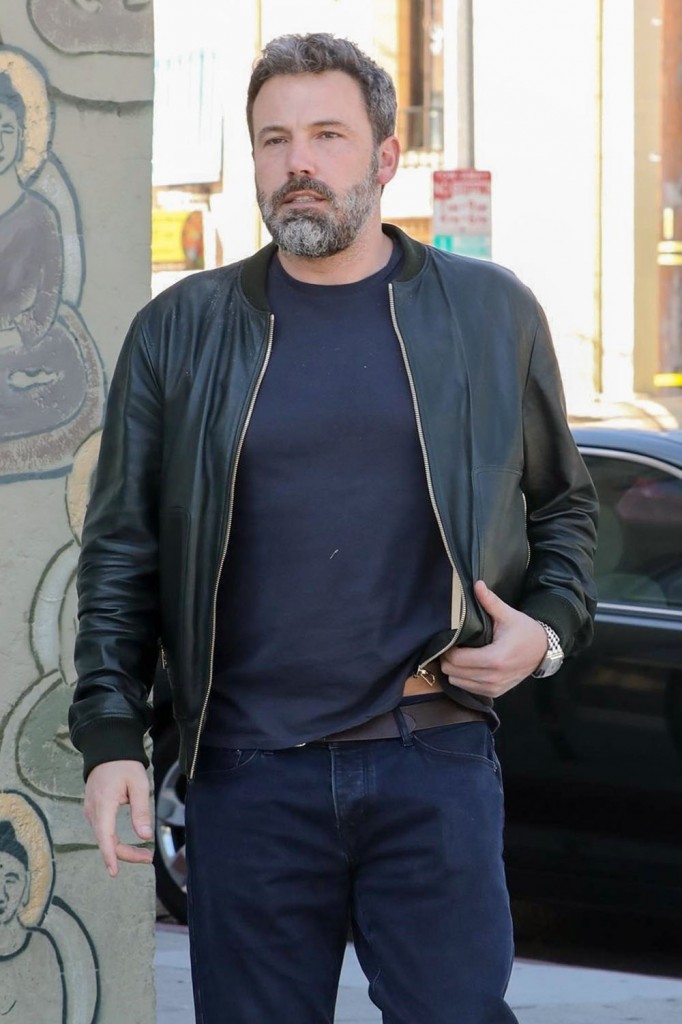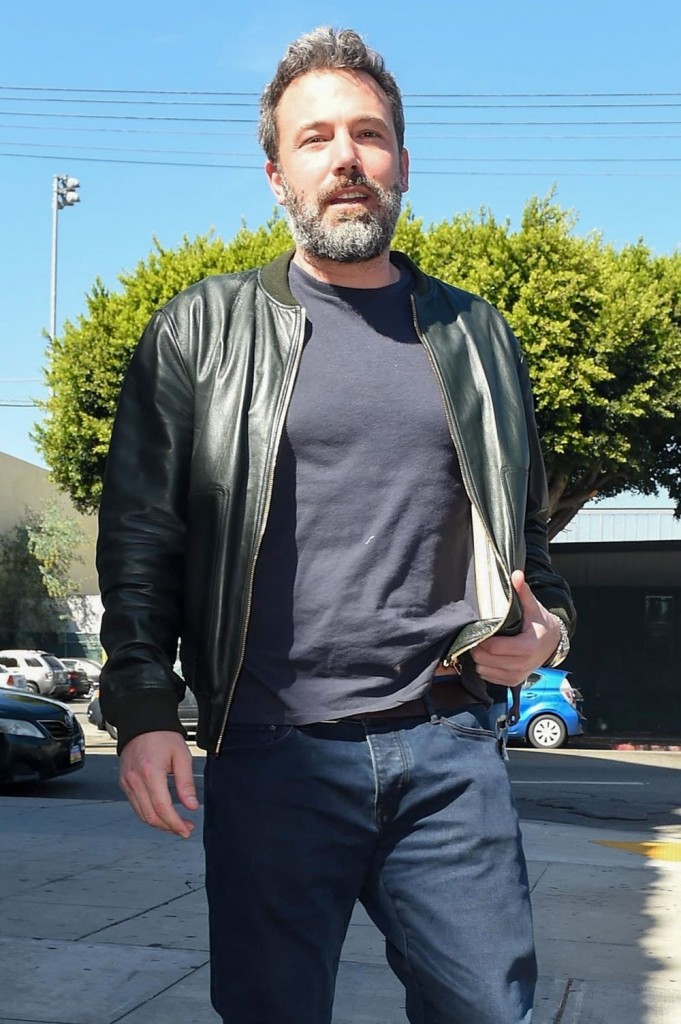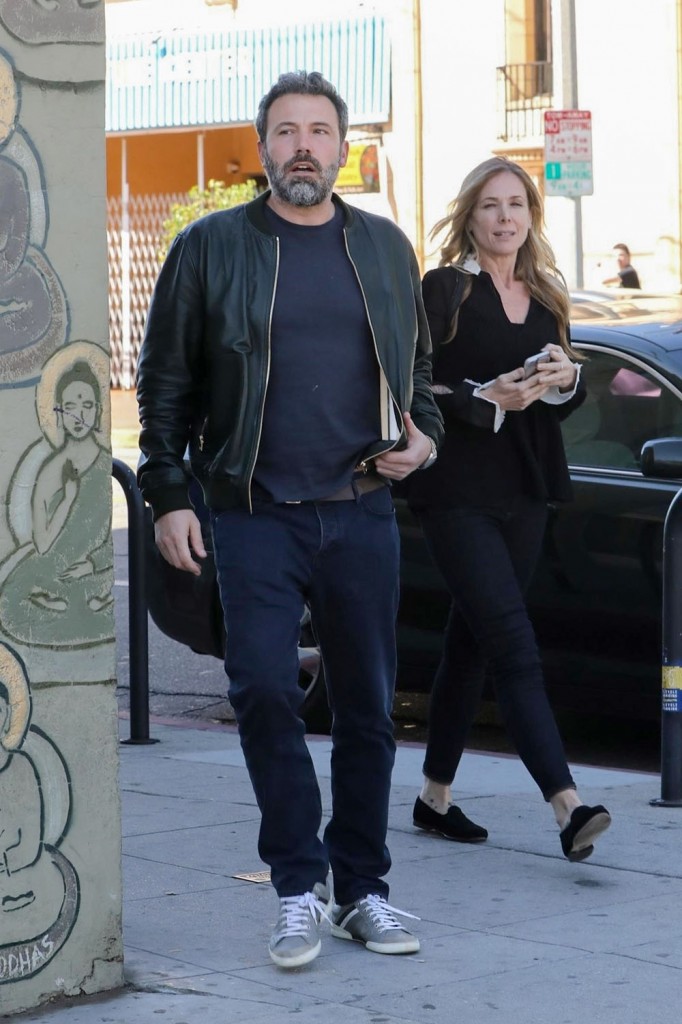 Candid photos show Affleck outside an outpatient treatment center yesterday. Credit: Backgrid