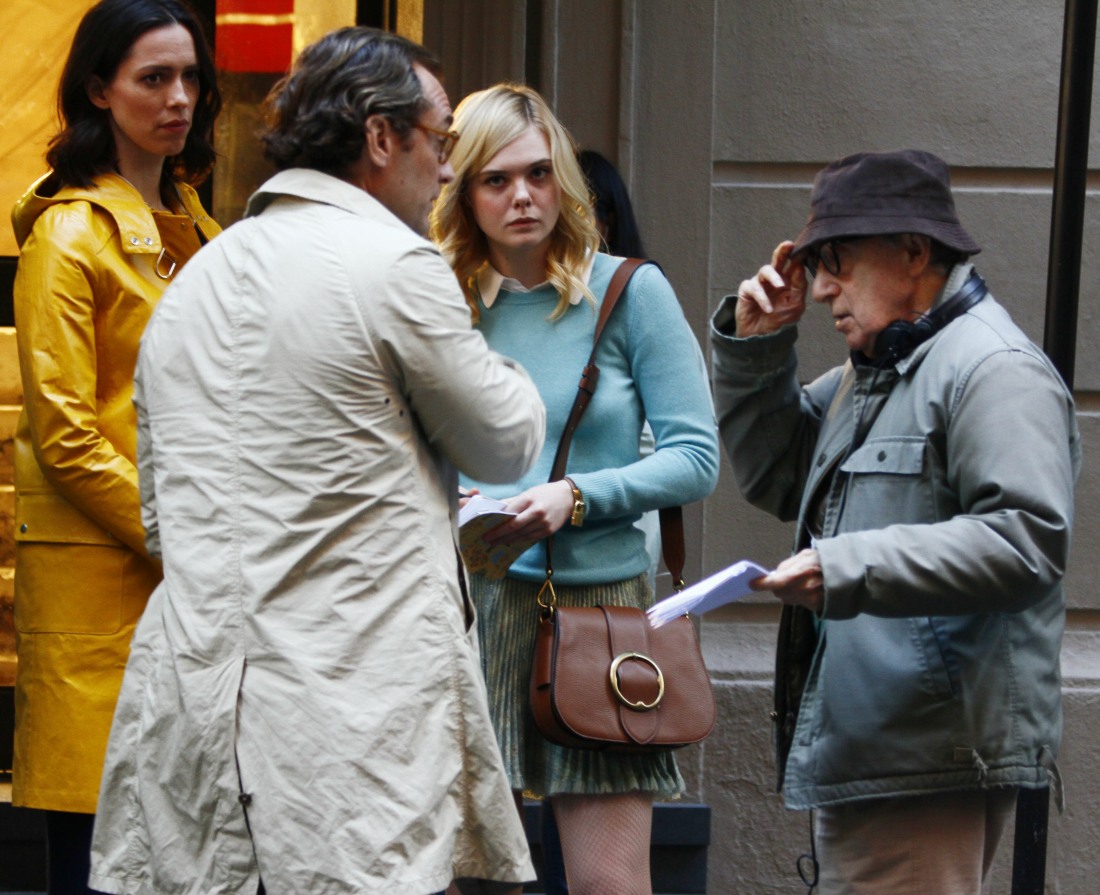 Woody Allen has been filming his latest movie, which is still untitled, for about six weeks. One of the reasons why Woody has been able to average one film a year is because his films are generally inexpensive to make – there are no special effects, there's low overhead, actors take pay cuts to work with him, and he wraps up production within two months almost always. Woody generally works with the same behind-the-scenes people over and over, and they never, ever leak the script or any of the plot points. Well… until now. His latest film stars Jude Law, Rebecca Hall, Selena Gomez, Elle Fanning, Kelly Rohrbach, Timothée Chalamet, Diego Luna, Liev Schreiber, Suki Waterhouse and more. Apparently, Jude Law is playing the "Woody stand-in character," and wouldn't you know, Jude's character has a sexual relationship with Elle Fanning's character. Elle is 19 years old in real life, but her character in this movie is 15 years old? MY GOD.
Woody Allen's upcoming movie contains some awkward scenes involving an older man having sex with young starlets, considering the current firestorm about sexual misconduct sparked by the Harvey Weinstein scandal. We're told that a plotline in the untitled Allen flick, which is currently filming in New York, centers around a middle-aged man who is sleeping with a much younger woman, among other actresses, and, according to the script, "makes a fool of himself over every ambitious starlet and model."

In scenes just filmed, a character played by Rebecca Hall accuses 44-year-old actor Jude Law's character of having sex with a 15-year-old "concubine." In the scene, the so-called concubine — played by Elle Fanning (19 in real life) — acknowledges her relationship with Law's much-older character, but then protests that she is 21 years old. After a discussion about his infidelity, Fanning's character then asks Law, "Were all these women for pleasure, or were you researching a project?"
So… is Elle playing a 15-year-old or a 21-year-old? You know what? IT DOES NOT MATTER. A 15-year-old should never be referred to as a "concubine" because Jesus Christ. It is molestation. It is statutory rape. It is child abuse. As for all of this… Jude Law, what were you thinking? Liev Schreiber, what were you thinking? Diego Luna? Rebecca Hall?
Consider also the wheels within wheels happening here. Woody Allen knows that his every move is under a microscope these days and he's still writing screenplays and making movies in which older men prey on teenage girls. Woody doesn't give a f–k, in general. But then this script is about some kind of Hollywood type seducing/molesting "starlets," and he's making it in the midst of the Harvey Weinstein story… which his estranged son Ronan Farrow reported on for The New Yorker. No wonder Woody's first instinct when commenting on the Weinstein situation was to commiserate and then warn of a "witch-hunt atmosphere" in which victims of assault and abuse are coming forward to tell their stories. WITCHES! Underage witches will say all kinds of things, I guess. God, I grossed myself out with that one.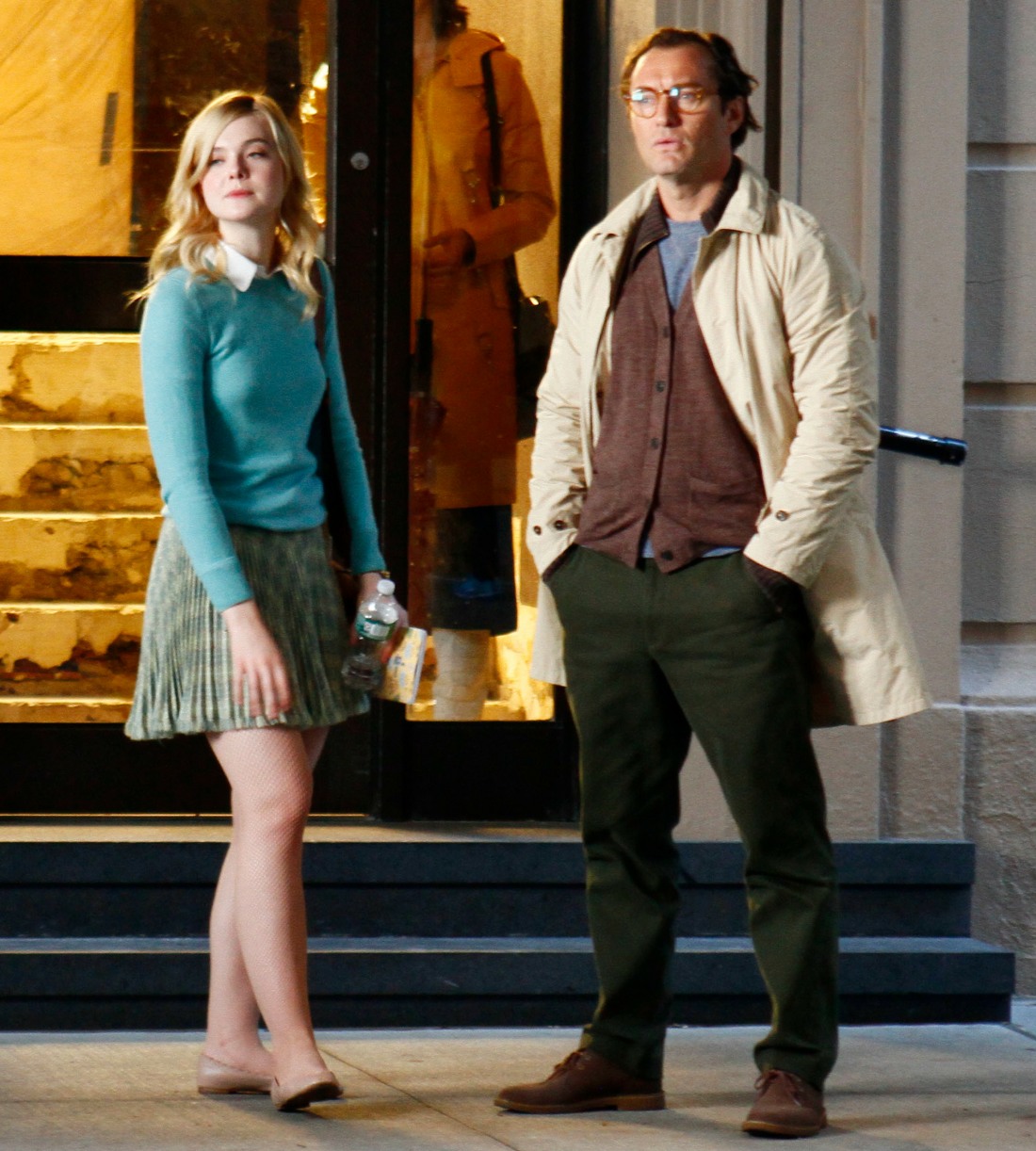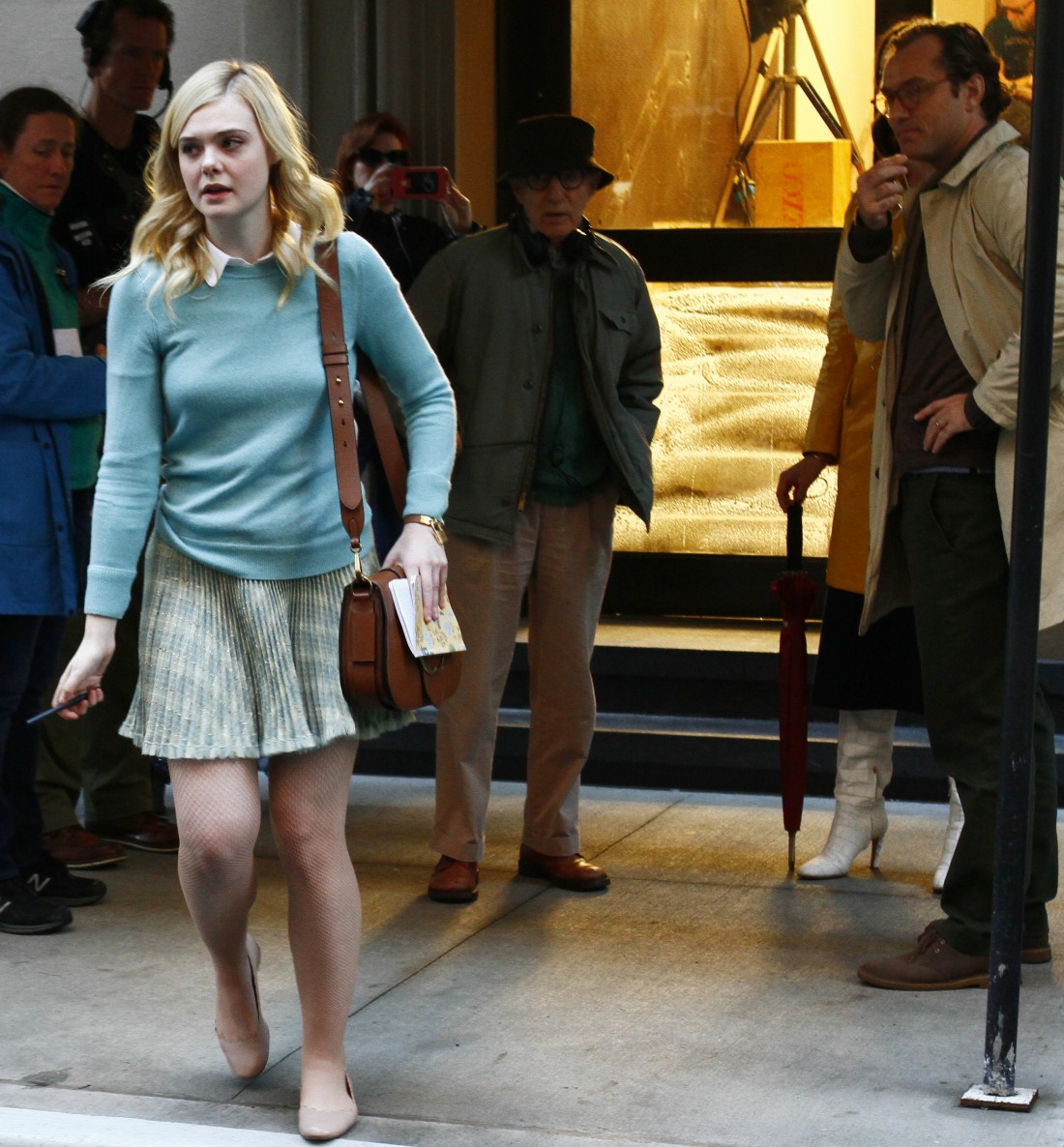 Photos courtesy of WENN.