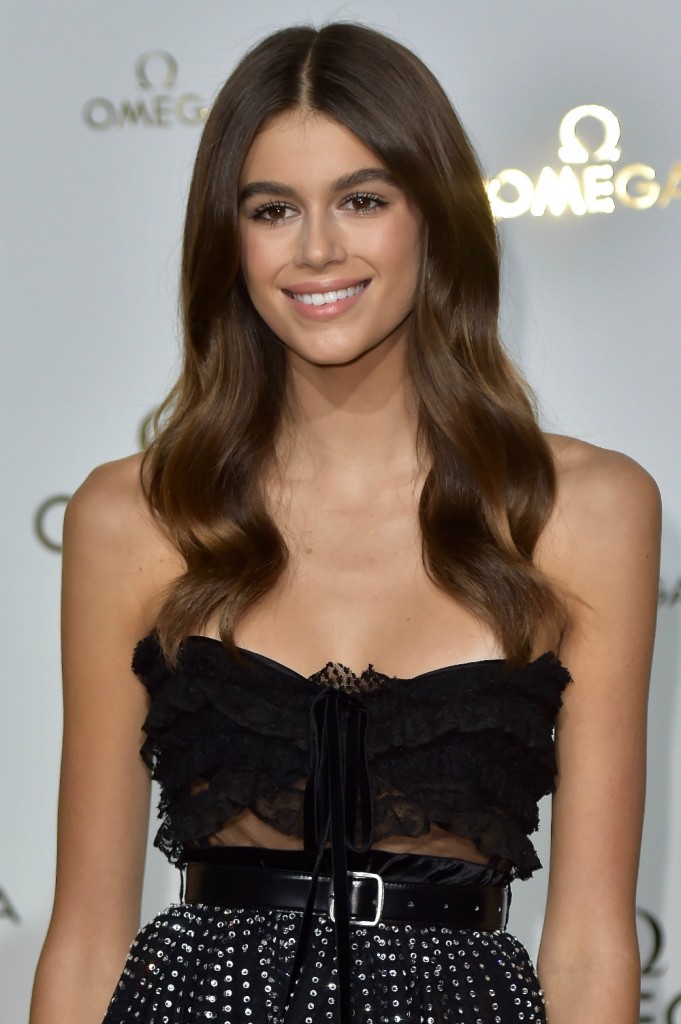 We should all probably get used to seeing the name Kaia Gerber in the headlines. It seems the media and modeling word is fairly set on promoting her as the next Cindy Crawford, which isn't a huge leap considering that's her mom. We've talked about Kaia's debuts on several runways during the various Fashion Weeks. Now she's the face of Hudson Jeans spring/summer 2018 campaign. Keep in mind, Kaia just turned 16 and got her driver's license. However, she is taking her modeling seriously and that includes taking advice from dear, ol' mom. Fortunately for Kaia, it's pretty solid advice.
Cindy Crawford had her iconic denim moment with that 1992 Pepsi commercial. Now, Kaia Gerber is making her own.

Crawford's 16-year-old daughter fronts Hudson Jeans' spring/summer 2018 campaign—Kaia's first denim-centric modeling gig. At a preview of the collection, E! News caught up the It Girl to find out what words of wisdom veteran models like Kendall Jenner and even her mom have given her.

Cindy has passed along advice that would work even if Kaia ended her career in the spotlight.

"She gives me advice for life more than modeling, like 'Be on time,' which is really important in the industry we're both in," the model said of her mom. "And to be kind to everyone. Everyone that I've worked with says she's the most professional person that they work with, so I could only hope that they say the something about me."
Sorry, but it made me laugh when they wrote about Kaia seeking counsel from her seasoned and sage mentor, 21-year-old Kendall Jenner. I recognize Kendall has been in the spotlight for a while but it still made me snort. As for advice, Cindy's is spot on – for any industry. I might add the caveat to be as kind as you can be without being walked over but I understand kindness might not be as prevalent in the modeling world. I can't co-sign the being on time part enough. Nothing stresses me out more than being late. Okay, possibly the thought of being eaten by a one-legged Sasquatch with halitosis stresses me out more, but being late is right up there. So, other than adding, "maybe finish school first," I can't find fault in this advice. Apparently, the only thing they can swap is advice, though. Kaia said her mom and she are different sizes so she can't raid mom's closet; something she said was "heartbreaking" when it came to missing out on Cindy's shoes. My mother and I both remember the day I finally slipped into her Ferragamos but with profoundly different emotions. I still wear a pair of her boots she been asking me to return for 20 years.
Kaia has certainly taken the modeling world by storm. She's been nominated for Model of the Year by Britain's Fashion awards along with Adwoa Aboah, Winnie Harlow and the Hadid sisters. Plus, in addition to the Hudson contract, she just shot an ad for Marc Jacob's Daisy perfume. So, I guess she can buy her own shoes.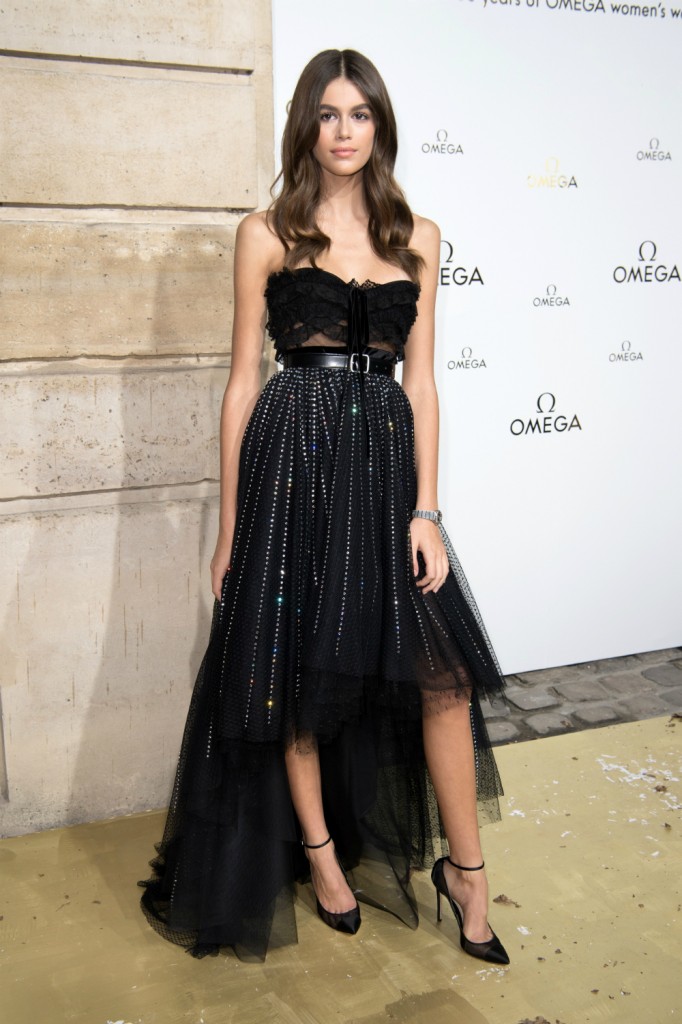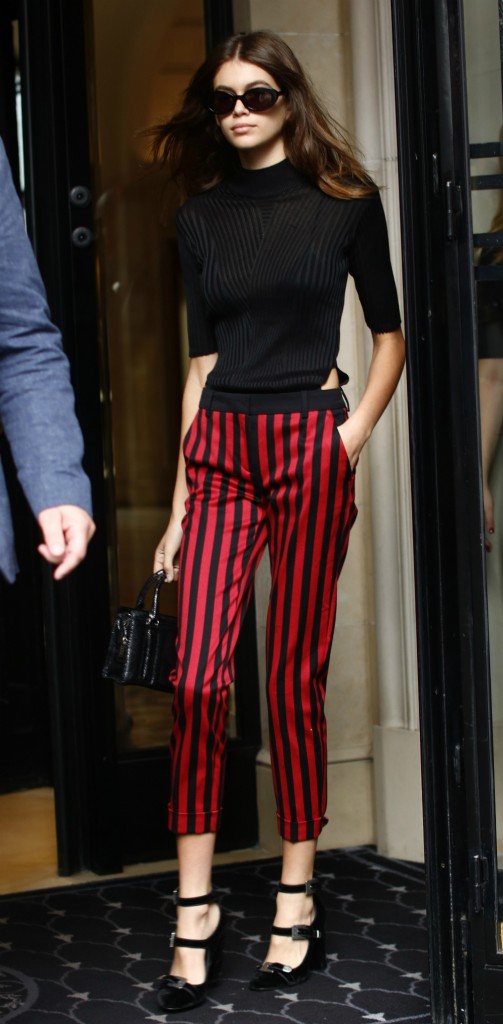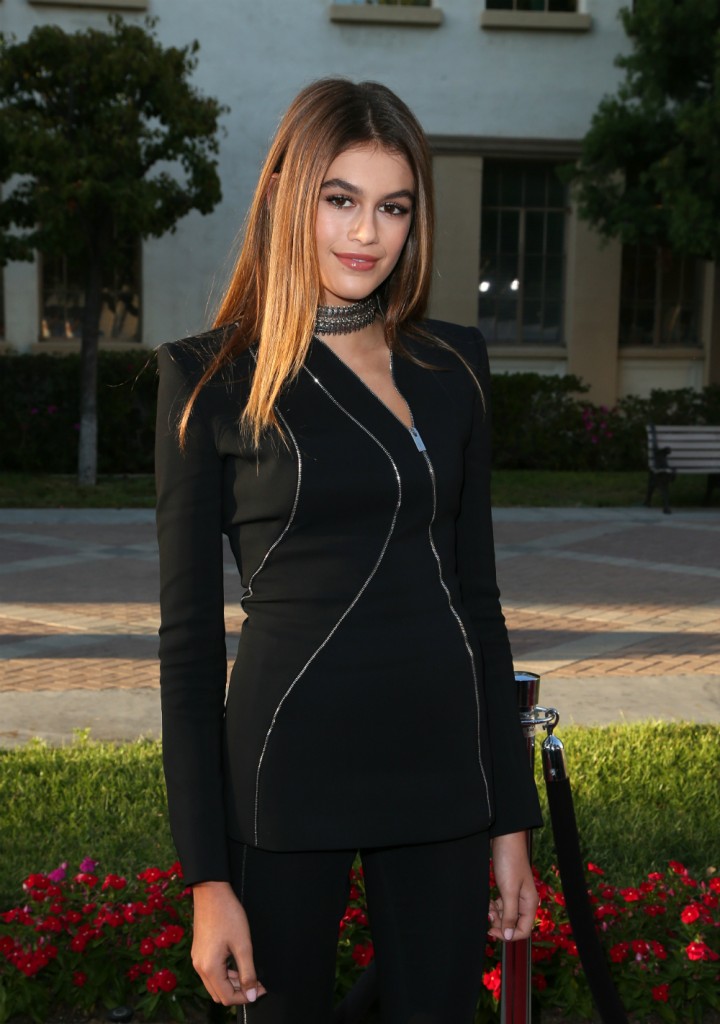 Photo credit: WENN Photos