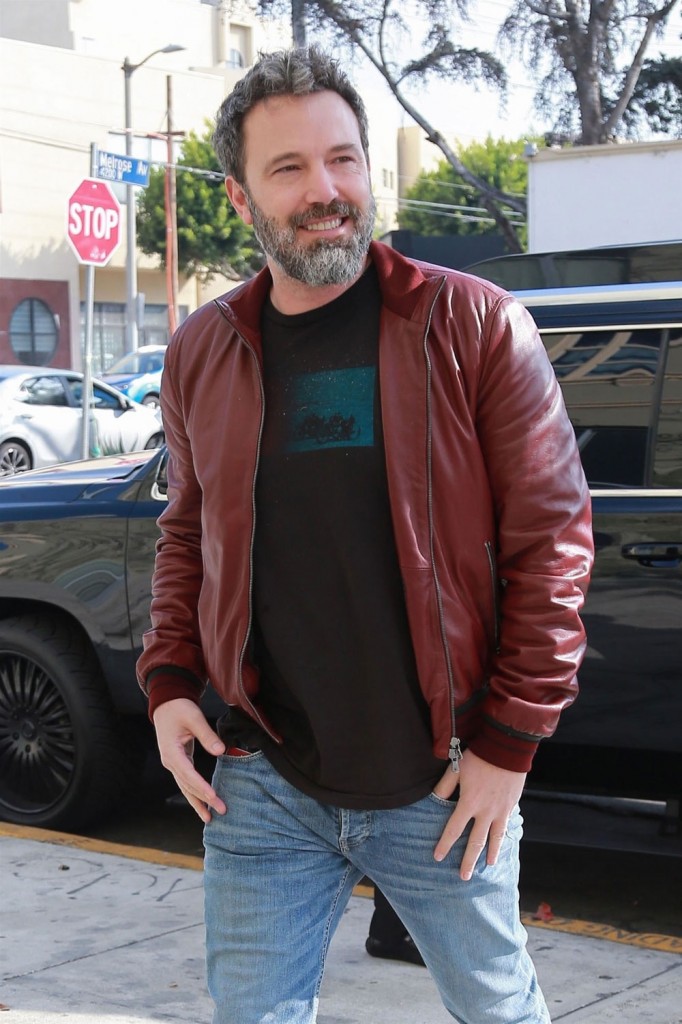 There are new photos of Ben Affleck and Lindsay Shookus out in LA this week, which you can see on The Daily Mail and TMZ's site. (They're exclusive to one agency and we can't afford them frankly.) Lindsay is wearing a sheer black v-neck sleeveless shirt with a bra underneath. Visible bras and bras as tops are actually in this season, but I don't have the nerve to try to pull that look off, so good for her. I'm not saying it's a great look on her, she should have taken one look in the mirror and changed her shirt. I do enjoy seeing her fashion and style choices though because she's so deliberately casual like she doesn't want us to think she carefully styles herself. Maybe I'm making that assumption because I plan my outfits, but it also takes one to know one.
TMZ is reporting that Lindsay and Ben are house hunting in LA and that they looked at three mansions ranging in price from 12 to 18 million. Real question: would you date Ben Affleck for that lifestyle? Given what we've learned about him in the past few weeks especially, I would not. Imagine the ways he would manipulate, lie to and gaslight you. It's not worth the trade off, although I admit it would be fun for a month tops, especially in the love bombing stage. Ben has an opening he needs to fill and Lindsay is stepping in. He's been renting a home and now he's ready to buy. I don't think Lindsay will be spending more than half her time there though. She has a career in New York and that makes this relationship especially appealing to Ben.
Meanwhile InTouch is reporting that friends are still urging Affleck to go to inpatient rehab. I know that our coverage of their past story on this was controversial as many of you said that inpatient rehab is not a cure all and is not for everyone. We've seen Ben at outpatient treatment frequently over the past few weeks, almost as if he wants us to know he's been going. According to InTouch friends say Affleck's addictions are "worse than ever" and that they're still urging him to seek 30 days of inpatient treatment or more. Another source tells InTouch that Affleck is "trying to figure out what treatment works for him." That means he's trying to do it his way and we've seen how that works. I do hope he achieves sobriety though. He is looking more sober lately I'll give him that.
Given how much flack Matt Damon is getting for continually changing his story on Weinstein and generally sounding clueless, how much do you want to bet that Affleck, a man who has groped three or more women that we've heard of and seen, is happy he's not on the press circuit right now? I bet WB is going to keep him off Justice League promotional duties, or at least severely restrict his press opportunities, for that reason. Remember that this dude is known for trying to censor the questions at press junkets. If Affleck does promote JL, Weinstein and groping questions will be off the table. Just send Gal Gadot out there. We love her and she's already a huge box office draw. Affleck's record is spotty.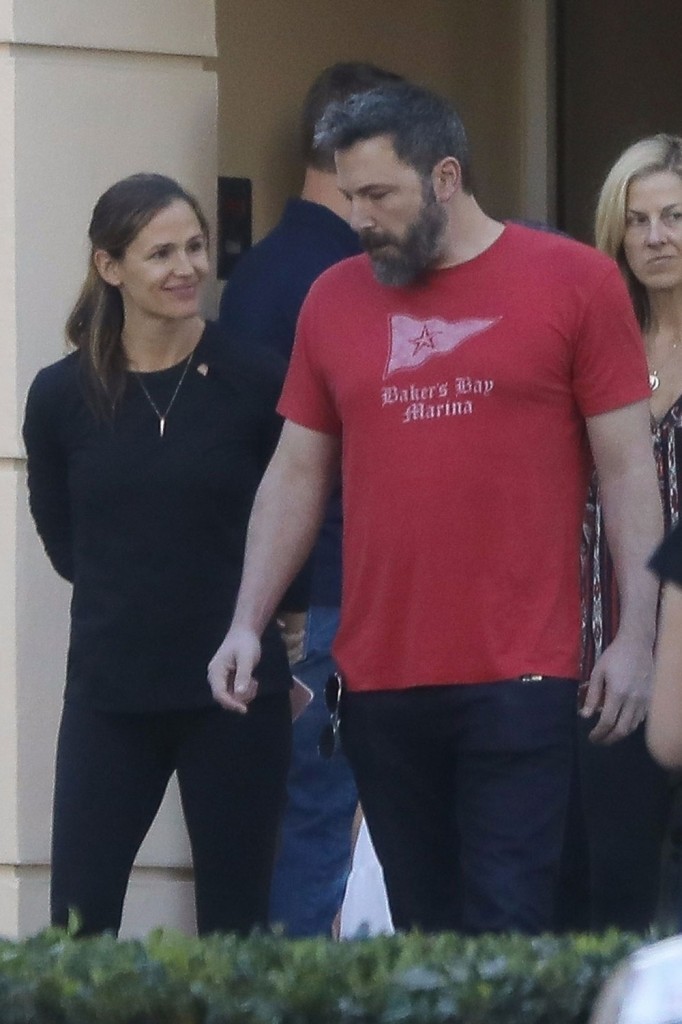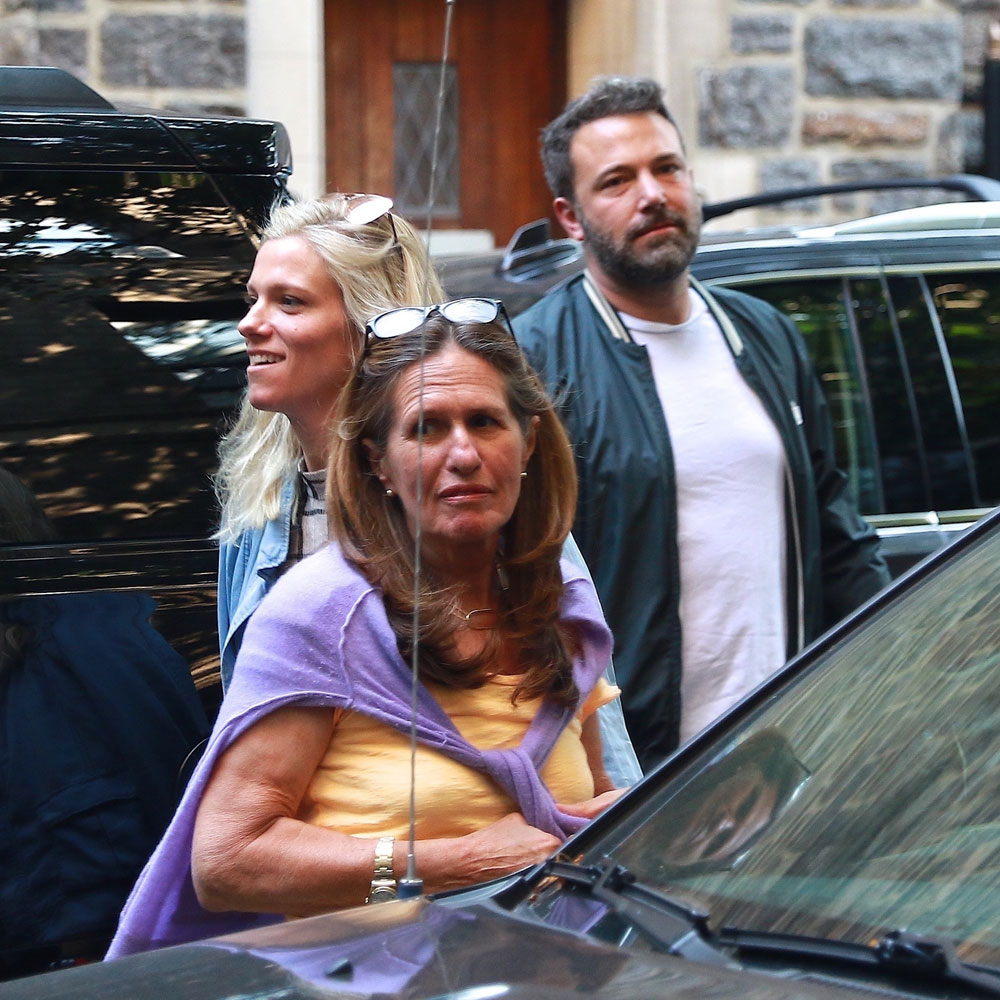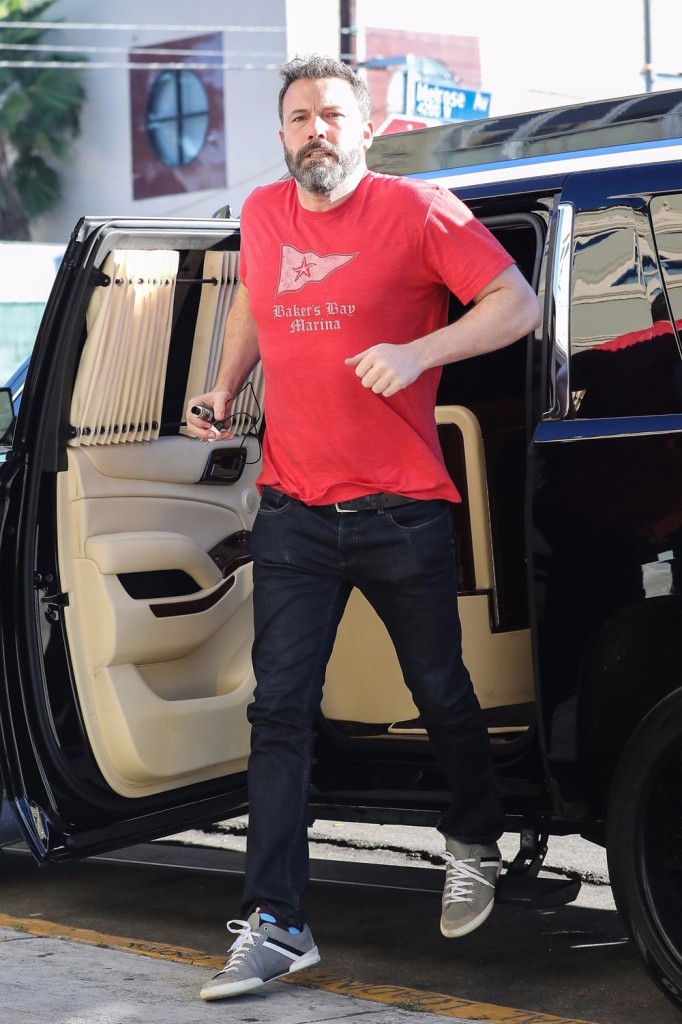 Oh and Affleck was spotted out at church on Sunday because of course he was. He should just take that husky puppy for walks and dote on it in front of the paps. I think that would be a better strategy. These photos of Ben and Jennifer Garner together are from Monday when they were at their kids' school for a meeting. Ben went to outpatient rehab afterwards and has been seen out with his sober companion. The photos of him in the cranberry colored leather jacket are from 10/19. Photo of him in the bomber jacket with Lindsay is from 9/11. Credit: Backgrid