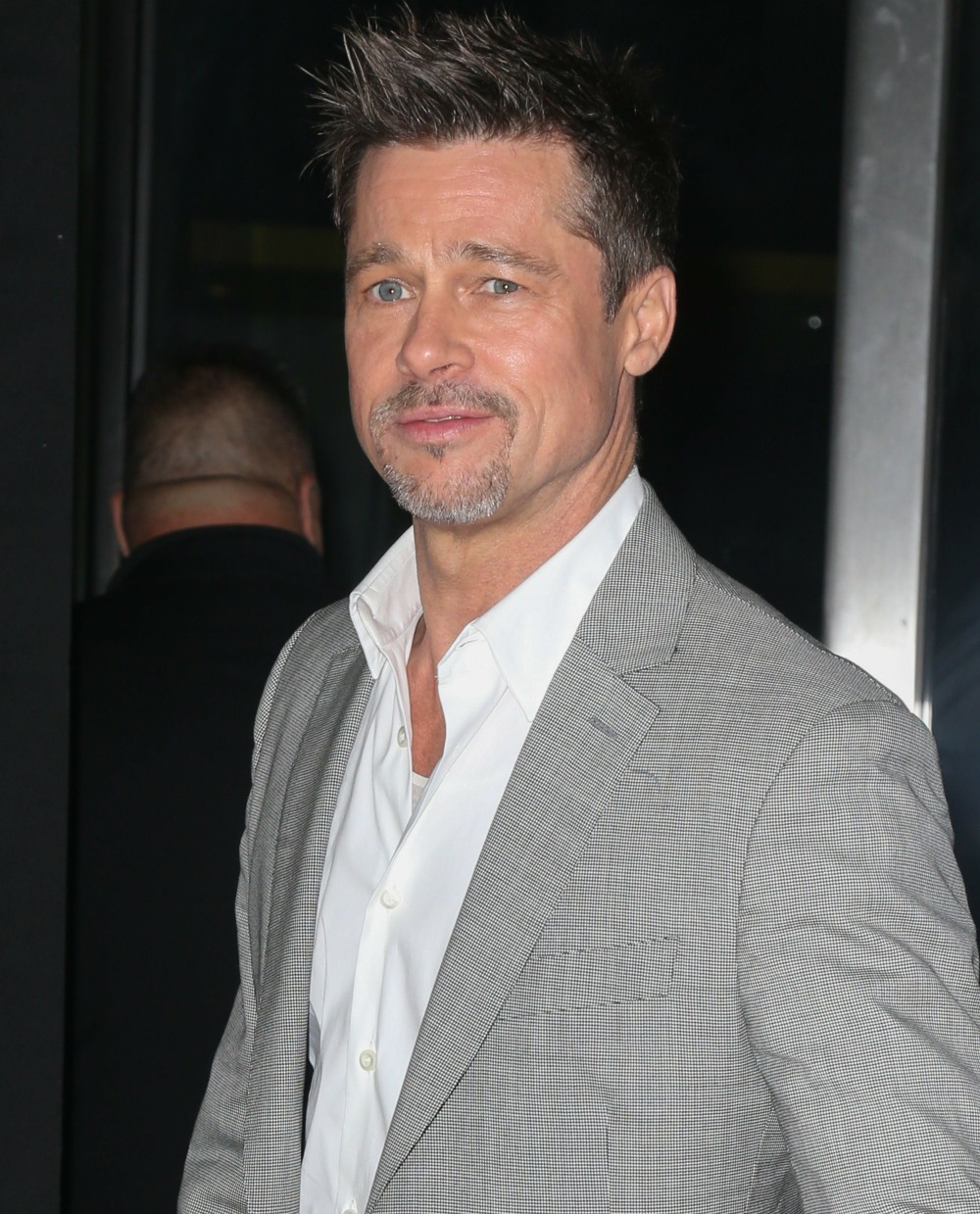 Last week, Us Weekly had a source who claimed that Brad Pitt "is still determined to have a fully resolved situation" regarding his divorce from Angelina Jolie. Some of the lawyers in the comments yelled at me for saying that the Jolie-Pitt divorce is moving at a snail's pace, but really, by celebrity-divorce standards, it IS moving slowly. There are a few outliers, of course, like Gwyneth Paltrow and Chris Martin's neverending conscious uncoupling divorce, but really: most celebrity divorces in California are done within a year. It seems like Angelina is the one holding things up, not out of a negotiation tactic for money, but as a way to protect the kids and retain as much custody as possible. Now someone has leaked some interesting info to In Touch Weekly: Brad has offered a very significant financial settlement to Angelina just to get the divorce resolved. Huh.
In an exclusive cover story last September, In Touch magazine revealed the details inside Brad Pitt and Angelina Jolie's $400 million divorce. Now, 14 months later, In Touch magazine is exclusively reporting that Angelina turned down Brad's divorce settlement offer.

"Brad basically told his attorney to give Angie whatever amount of money she wants to settle the divorce, even though they have a prenup," an insider tells In Touch exclusively, adding "he is willing to give her half" of his $250 million fortune.

But despite his generosity, Angelina, 42, won't take it. "Angie has rejected every single monetary settlement offer," says the insider, adding that she's also continued to push back on his efforts to gain more custody of their six kids, Maddox, 16, Pax, 13, Zahara, 12, Shiloh, 11, and twins Knox and Vivienne, 9.

"He isn't trying to buy Angie off and couldn't care less about how he is perceived in the public eye when they do come to an eventual settlement," says the insider, explaining that after weathering a child abuse investigation last year (he eventually was cleared of any wrongdoing) and publicly confessing that he's struggled with alcohol issues for years, Brad, 53, feels he has nothing left to lose.

"Brad's motivation is first and foremost the kids," insists the insider. "Giving Angie a substantial chunk of his fortune will give the kids the quality of life they are used to with no changes. Brad and Angie spend at least $1 million a year on security for their children, including bodyguards. The costs add up, and Brad wants to continue to pay for those things. He also wants Angie to continue doing all of the humanitarian work she wants to do without worrying about finances."

A rep for Brad had no comment.
I tend to believe that Brad wouldn't truly give a sh-t about paying a significant financial settlement to Angelina. Money isn't his raison d'être. But he does give a sh-t about his reputation and how things will look once all of the dust settles. It's not so much that he wants custody of the kids – it's that he's worried about how it will look if Angelina gets sole custody. Meanwhile, Angelina is, I assume, still fighting for primary custody. Plus, she has plenty of money, I hope. Brad always had more money, more real estate, more investments, more art. But that means he was the one with the bigger overhead and more money going out every month. I wouldn't be surprised if, when the dust does settle, Angelina will have refused all financial offers from Brad.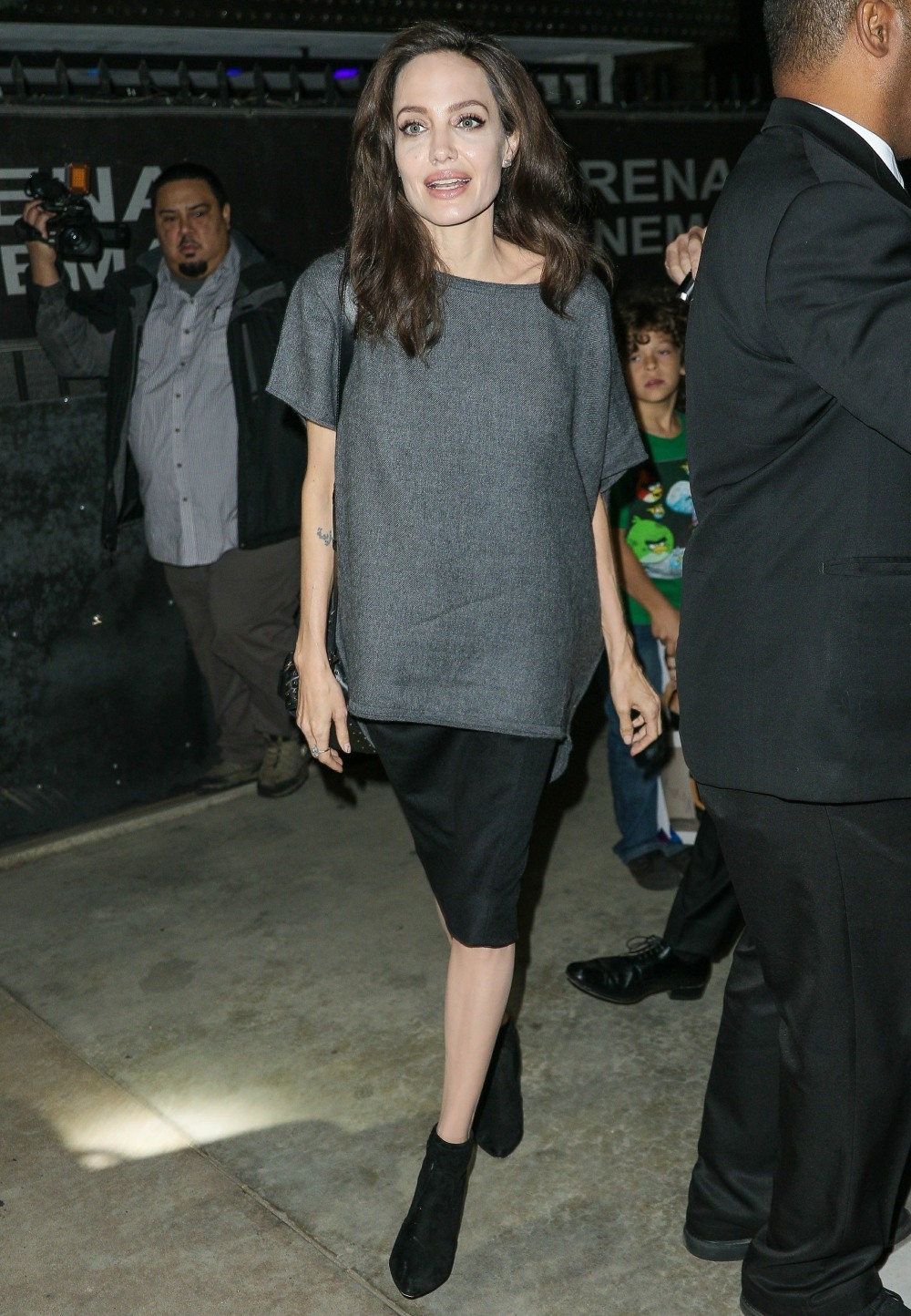 Photos courtesy of Backgrid.