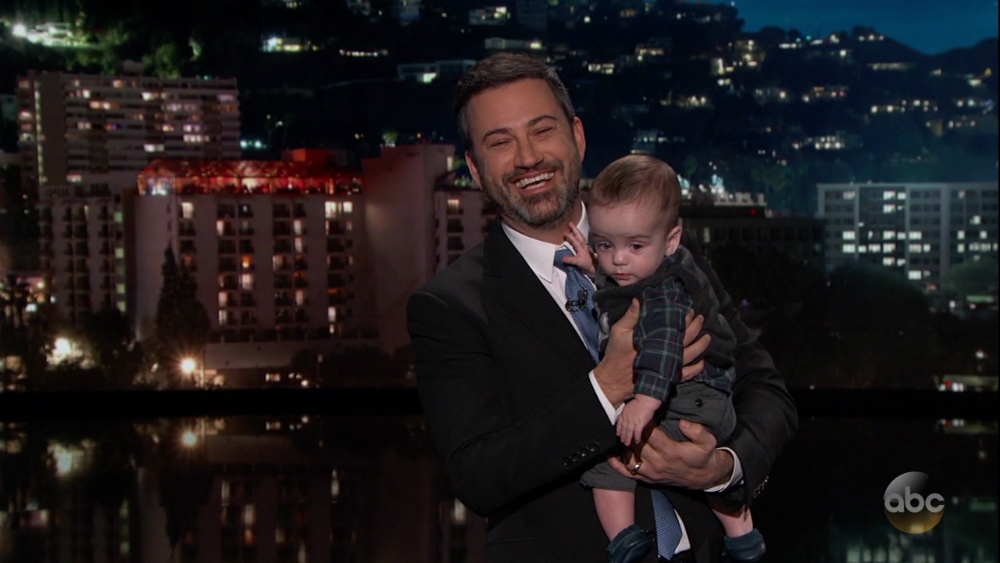 Billy Kimmel made his television debut one week after his second open-heart surgery. Billy is the seven-month-old son of talk show host, Jimmy Kimmel. We know about Billy through his dad's monologues and what we know is that Billy was born with tetralogy of Fallot with pulmonary atresia. If left untreated, that can be a life-threatening heart defect but if caught and corrected, the patient will likely go on to live a healthy life, as we learned from Shaun White who survived this same condition. Here is Billy's big debut:
In my last post, I mentioned that Billy always smiles no matter what. Apparently, that's doesn't apply to television. Not that I blame him, I'd be freaked out too. But Billy must have known we needed to know he was okay so he was a good sport about it He kept to his lines and didn't cry, even though his dad did. I keep saying it but I just can't imagine how frightening this must be for families going through it. But Jimmy acknowledges that he knows one side of the fear because he has the means to pay for his son's medical care.
Which leads us to the second reason Billy graced the stage on Monday. Jimmy has promised that he will continue to politicize his sick son for the sake of children's healthcare. Monday's monologue became a plea to refund CHIP, the Children Health Insurance Program that was allowed to expire as Congress tries to get a tax bill worked out. As Jimmy said, it has always been one of the few non-partisan policies and now it's being held hostage to try and get a few billionaires a tax break. Jimmy drives his point home by reminding people that parents all across the US are about to receive letters confirming that their coverage will be cut off next month. Think about going through this holiday season not knowing if you will have the money to keep your child alive after the New Year. I am being dramatic but telling no lies. To repeat Jimmy's request, please call 202.225.3121 to reach your senators and representatives. Also remember that you must be enrolled in ACA by Friday. It hasn't been dismantled yet but there is still a deadline. Enroll at: HealthCare.gov by, once again, Friday, December 15.
Back to Billy – obviously it was encouraging to see him moving about, kicking his little feet like that. I also got a kick out of Jimmy trying to find a balance between holding Billy and using his hands to talk. But the most tender moment for me was when he passed Billy off to Guillermo because in that brief moment, Jimmy forgot the cameras and clicked into protective parent mode, cautioning Guillermo to hold Billy a certain way so as not to hurt his incisions. It reminded us that little seven-month-old Billy has just had to undergo his second major surgery and has one more yet to come.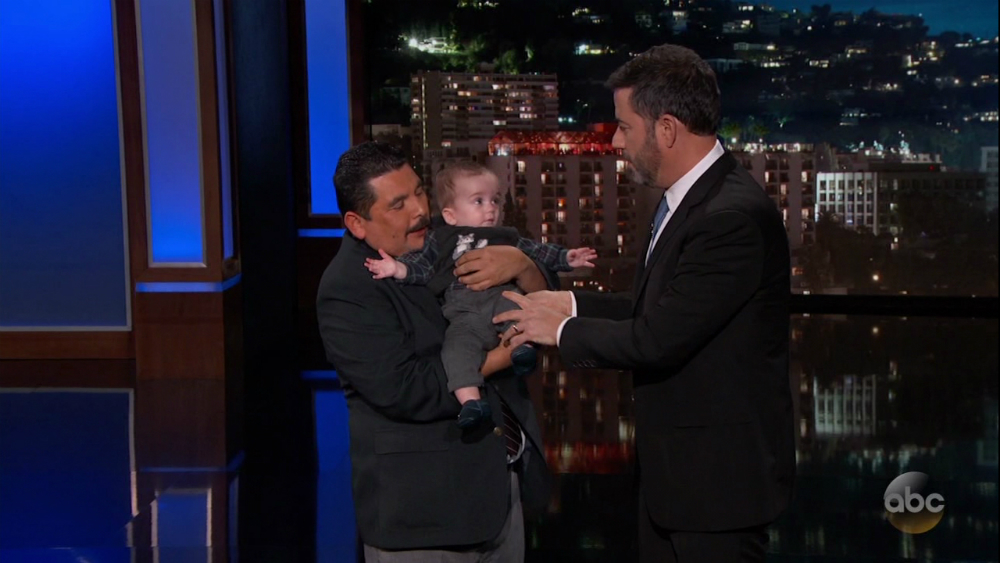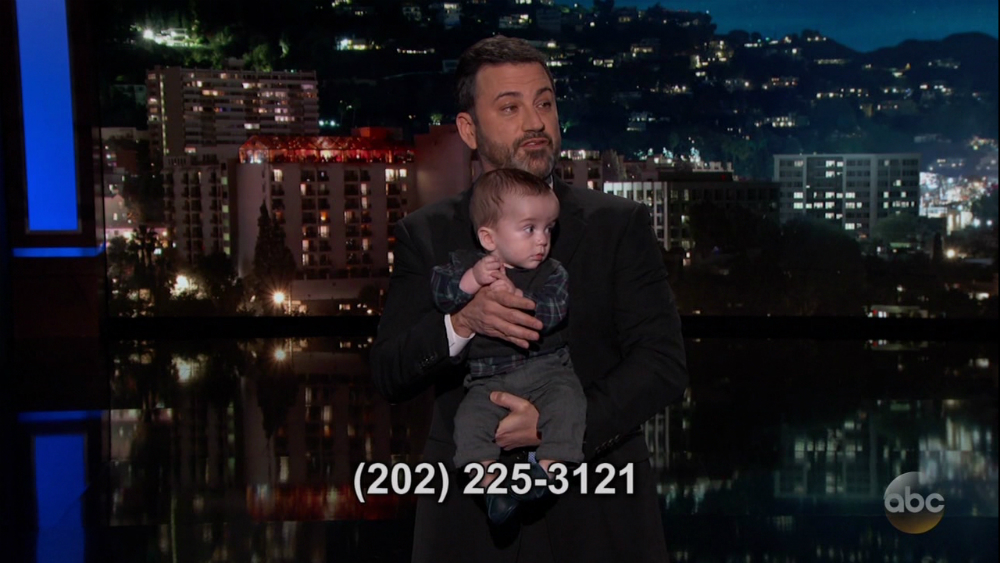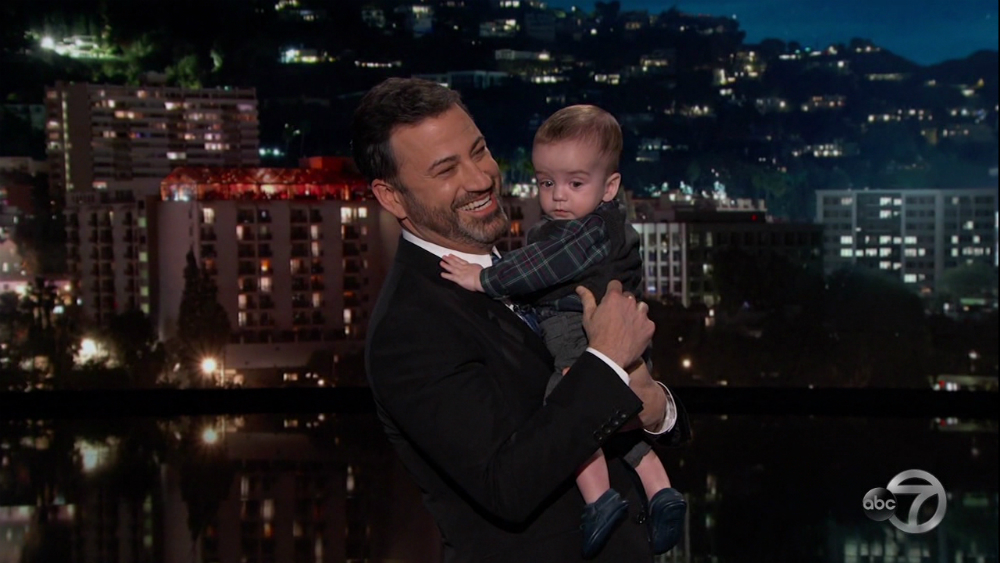 Photo credit: WENN Photos and YouTube