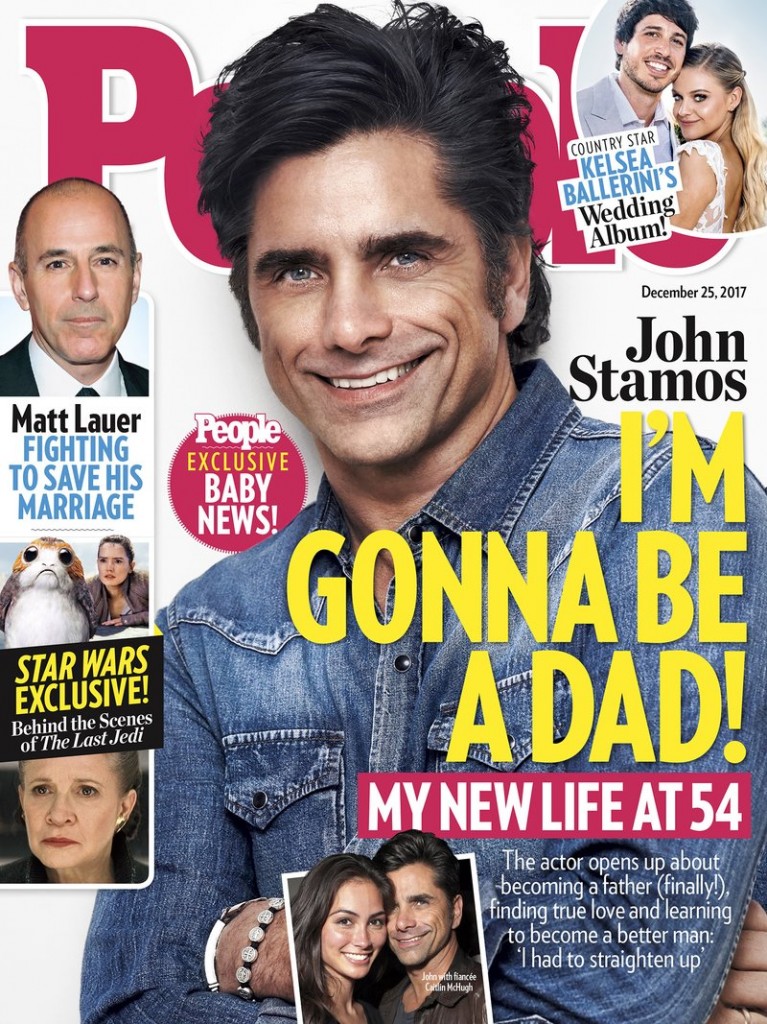 In October, John Stamos and his girlfriend of two years, Caitlin McHugh, made a big show of getting engaged at Disneyland. Apparently, the couple had more reason to be excited than just getting hitched, there's a little McHugh-Stamos on the way. Aaaaw – Uncle Jesse's getting his own kid. It doesn't surprise me one bit that John is becoming a first-time father at 54. I suspected he would calm down later in life and finally be ready for a family. Lord knows his lifestyle and choices were not ideal for raising a family prior to now so good for him. Them! Sorry, good for them. Because Caitlin is involved too in that she's the one actually carrying the child. That's her there in the small picture at the bottom of the cover.
John Stamos' house is about to get a little fuller!

The actor, 54, and his fiancée Caitlin McHugh are expecting their first child, Stamos reveals to PEOPLE exclusively in this week's cover story.

In the latest episode of The Jess Cagle Interview (streaming now on People TV), Stamos tells PEOPLE's Editor-in-Chief Jess Cagle that he and McHugh "talked about" having a baby in the past — and everything just fell into place.

"We have the same morals and the same values, that all clicked nicely. So we said, 'Oh, well, maybe we should have a family,'" says the Fuller House star.

McHugh suggested, "'Maybe we should have a kid [before we get married]' and I said, 'Why?'" Stamos recalls, revealing his fiancée jokingly responded, "Because you're old."

"The [pregnancy] happened. Then I said, I better have a ring on her finger because it's the right thing to do, and I wanted to marry her anyway," Stamos tells PEOPLE. "So I called her parents to ask, and it was like, 'You better!' "
I like John. He appears to have corrected his former ways plus he's always seemed personable as hell. I don't know the first thing about Caitlin so I'll assume the best of her. If the Disney-tastic proposal and hand-in-marriage-asking was what they both wanted, given they, "have the same morals and the same values," then this all sounds lovely – congratulations to the parents-to-be. I assume once the child arrives, Caitlin will be allowed a little more space on the cover?
Given how devoted Caitlin is to Disney, I am putting money on a Disney name. I am sure John will honor his parents too, but you know they'll slip a "Belle" or "Mickey" in there. I hope they fully commit and we get a Pumbaa out of it. I know, I know – I won't hold my breath. But I do know one thing, with a kid on the way, John is going to have to start keeping his clothes on and I'm not sure how I feel about that.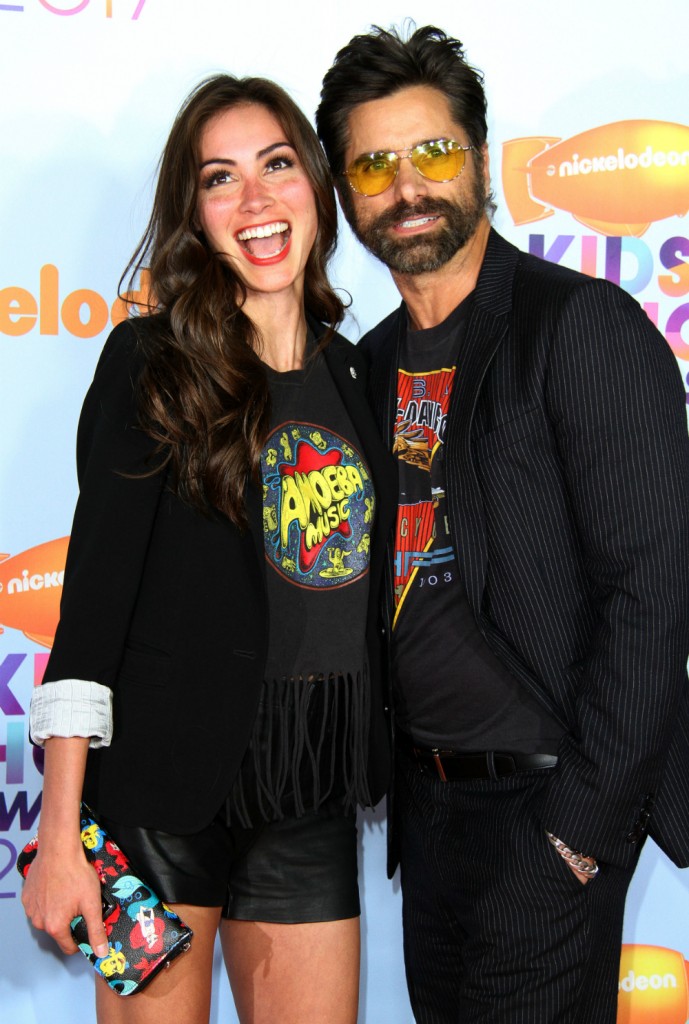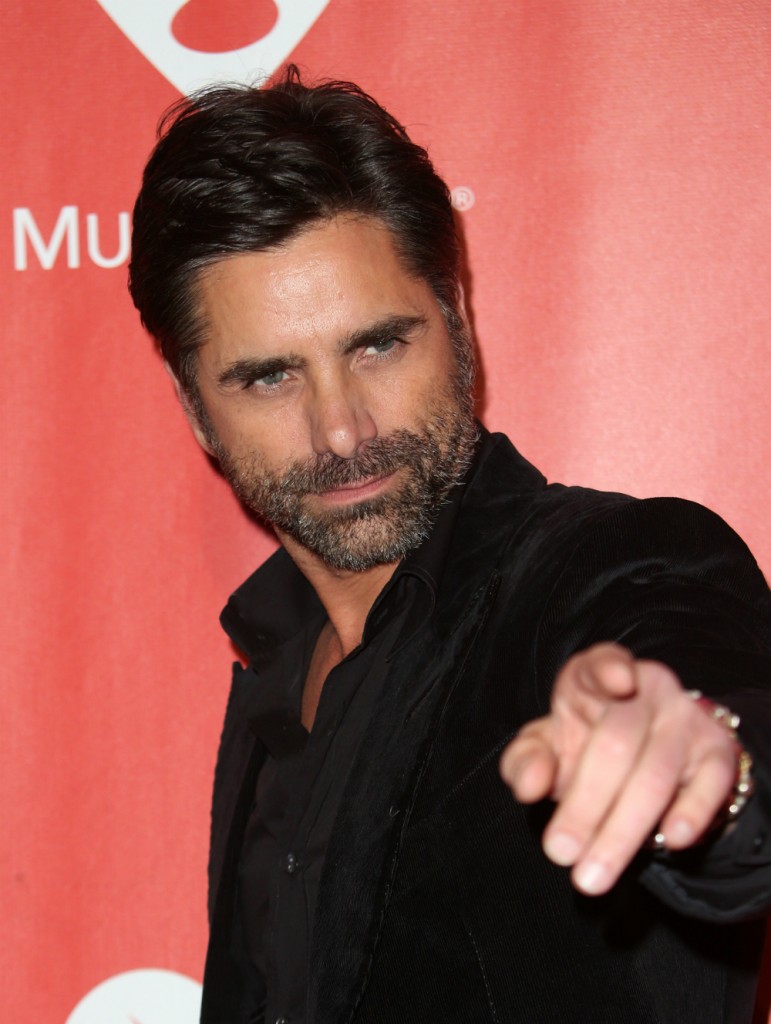 Photo credit: People and WENN Photos