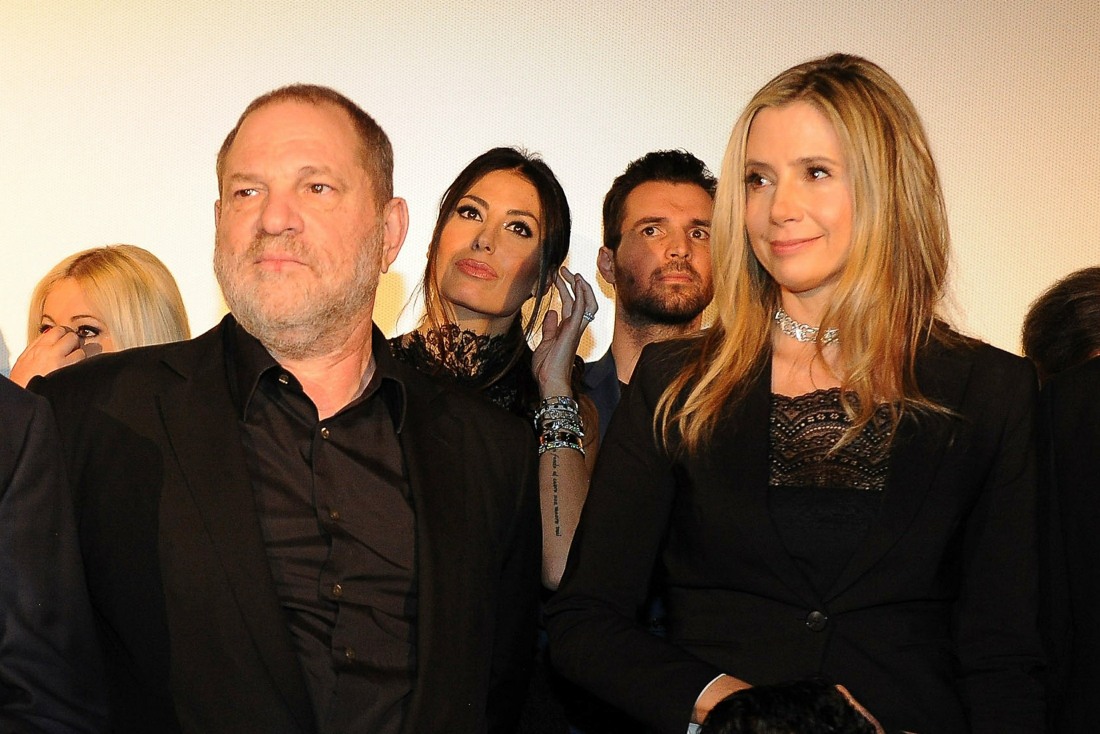 I still remember in 2003, when Mira Sorvino did a wonderful little guest role on an episode of Will & Grace. She had impeccable comedic timing and it was one of the best guest roles in the history of OG W&G. I remember thinking then, "why doesn't Mira Sorvino get more work?" She had won an Oscar very early in her career, for Woody Allen's Mighty Aphrodite. Many people thought she could be the next big thing, a wonderful dramatic actress and comedienne, capable of helming romantic-comedies, dramas, whatever you wanted her to do. After the mid-1990s, her career did sort of peter out, although as I look through her IMDB, she did continue to work over the years, just on less prestigious projects and films no one saw. It was almost like she had pissed off someone important. As it turns out, that's exactly what happened.
Mira Sorvino's story was included in Ronan Farrow's New Yorker article about Harvey Weinstein. Sorvino detailed Weinstein's harassment and attempted assaults, and she lived in fear for years that he would bang on her door and force his way into her home at any moment. She rejected him many, many times. And Harvey Weinstein held a grudge – he kneecapped her professionally. Director Peter Jackson says, in a recent interview, that Weinstein bad-mouthed Sorvino to directors for years. Weinstein also bad-mouthed Ashley Judd.
Mira Sorvino recently told The Hollywood Reporter that she couldn't say "for certain" that her career was impacted after she refused Harvey Weinstein's advances when she was a young actress on the verge of stardom and about to win a best supporting actress Oscar for Mighty Aphrodite. "I was not offered any movie roles past 1996," she said, wondering just how Weinstein may have retaliated against her. "Radio silence." Now she knows.

In a new interview with New Zealand's Stuff, blockbuster director Peter Jackson addressed the Weinstein scandal and said that he was told by Weinstein's company not to hire actresses Sorvino and Ashley Judd, the latter of whom also had rejected Weinstein's sexual advances in a Beverly Hills hotel room around the same time. "I recall Miramax telling us they were a nightmare to work with and we should avoid them at all costs. This was probably in 1998," Jackson told writer Dani McDonald. "At the time, we had no reason to question what these guys were telling us — but in hindsight, I realize that this was very likely the Miramax smear campaign in full swing."

Jackson and Weinstein were in business together as Jackson was putting the pieces together for what would be his massively successful three-picture franchise The Lord of the Rings. The film originally was slated to be a Miramax picture, but Jackson and Weinstein had a falling out over the number of installments Jackson intended to make, he has said, so he took his project to New Line. Weinstein and his brother Bob Weinstein both have executive producer credits on all three films.

"I now suspect we were fed false information about both of these talented women — and as a direct result their names were removed from our casting list," Jackson continued.

Jackson's quotes elicited an emotional response from Sorvino. "Just seeing this after I awoke, I burst out crying," she tweeted Friday morning. "There it is, confirmation that Harvey Weinstein derailed my career, something I suspected but was unsure. Thank you Peter Jackson for being honest. I'm just heartsick."

As for Judd, she confirmed that she recalled the LOTR situation. "I remember this well," she posted Thursday night. By Friday, she followed it up with a more specific memory, tweeting about a meeting with Jackson and wife and longtime collaborator Fran Walsh. "Peter & Fran had me in — showed me all the creative, the boards, costumes, everything. They asked which if the two roles I preferred, and then I abruptly never heard from hem again. I appreciate the truth coming out. Thank you, Peter."
After Peter Jackson's interview, director Terry Zwigoff said something similar happened to him, tweeting: "I was interested in casting Mira Sorvino in BAD SANTA, but every time I mentioned her over the phone to the Weinsteins, I'd hear a CLICK. What type of person just hangs up on you like that?! I guess we all know what type of person now. I'm really sorry Mira." This is why we shouldn't wring our hands about "what happens to all of the art made by these sexual predators?" Never think about it in those terms – think about in these terms: what about all of the amazing art that could have been made by all of these women if they weren't smeared by their assailants and harassers?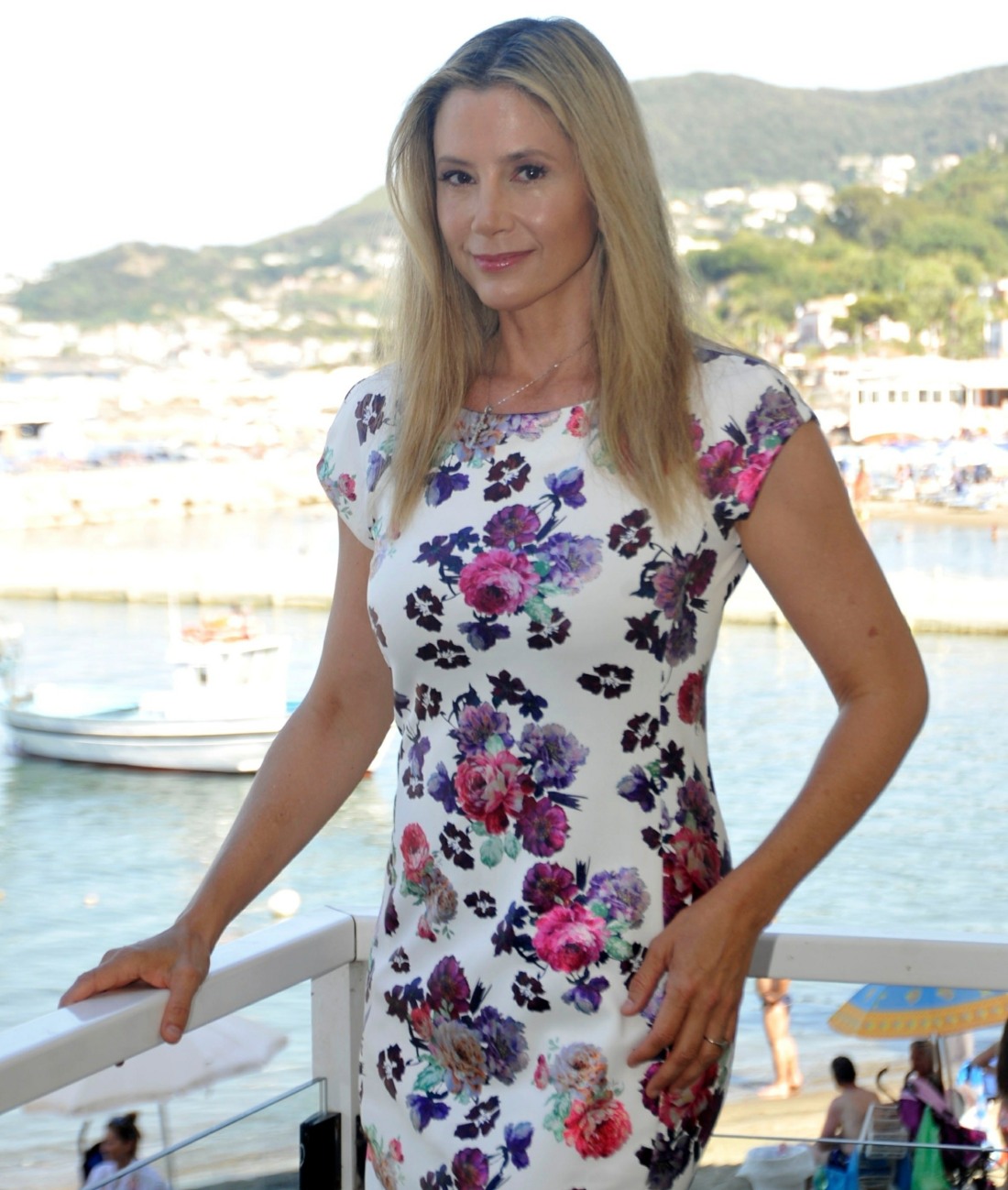 Photos courtesy of Backgrid.