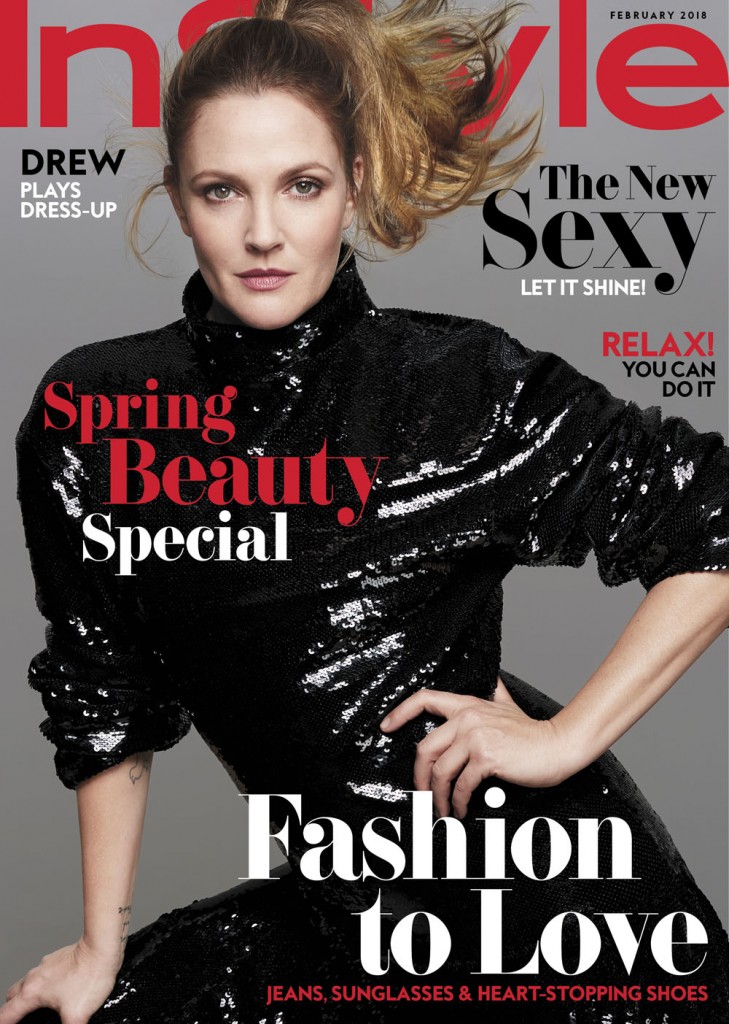 Drew Barrymore has a wine line (I've heard mixed things about it) a makeup line that's in Walmart called Flower Beauty and now a clothing line available on Amazon called Dear Drew. I browsed her line and there's mod jewelry, scarves, a bunch of haircare appliances, purses, overpriced intimates and some skirts, tops and dresses with whimsical features and phrases printed on them. It's about what you would expect from Drew although nothing stands out as particularly fug. To promote the line Drew has a new cover interview and photospread with InStyle and that's about what you would expect from Drew too. She gushes about her kids, talks about her zest and approach to life (and repeats the claim that she's scrappy, which is how she responded to Predatorgate 2017) and says that she never realized she could feel so fulfilled as a single woman. Drew recently got divorced from her third husband, Will Kopelman, and seems to be fully embracing her role as mom. Here's some of what she told Instyle, with more at the source.
On Dear Drew, her clothing collection with Amazon Fashion
"I kept feeling this burning desire to build an apparel brand for women by women, to explore something romantic…I thought, 'There is enough shit in life. I want optimism and joy.' At the same time, I don't like magic-wand happy endings – and now I don't like magic-wand makeup or magic-wand clothes."

On growing up in show business
"From a young age I was overly passionate and thought everything lived and died in a professional atmosphere because, back then, it was really all I had. I didn't have a family. I've been working as long as I can remember."

On her extreme moods
"When people say, 'Be present,' I want to punch them in the fucking face," she says, sitting back into the couch. "I just get murderous." She laughs and sits forward. "I think I find the advice 'Just put one foot in front of the other' far wiser. There's a simplicity to that—a motion and an action."

Barrymore likens her sporadic seething rage to that of the character Tracy Flick in Election, "mania music and all."

"God or the devil, face ripper or 'Take the shirt off my back,' I definitely have a ferociousness. And I've always had it. I completely rebel against authority…I am very f-king scrappy."

On not needing a romantic relationship
"My daughters are so fulfilling that I feel like my cup is just avalanching over. If love took on a physical analogy form, I'd be an overstuffed turkey or piñata. So I'm not really hungry for it at this moment. I don't think I would have ever known that I could be this content, this whole, without being in a romantic relationship. That would have been a surprise to my younger self."
I don't understand her aversion to "be present." Is it because she has so much going on in her life that she's loathe to give up multitasking or to stop checking her phone? I can relate to that. I can also relate to being like Tracy Flick in Election, but I fight that and strive to be as easy going as possible. This is probably why Drew bugs, she's embracing that type A tendency. Maybe that makes her more productive though. As for her thoughts on being fulfilled while single, I wish more women could reach that personal understanding. We don't need a man/woman/kids to live full lives. In fact when you're used to always deferring to someone else and just start to do things on your own terms you realize how rewarding that can be. At least that was the case for me.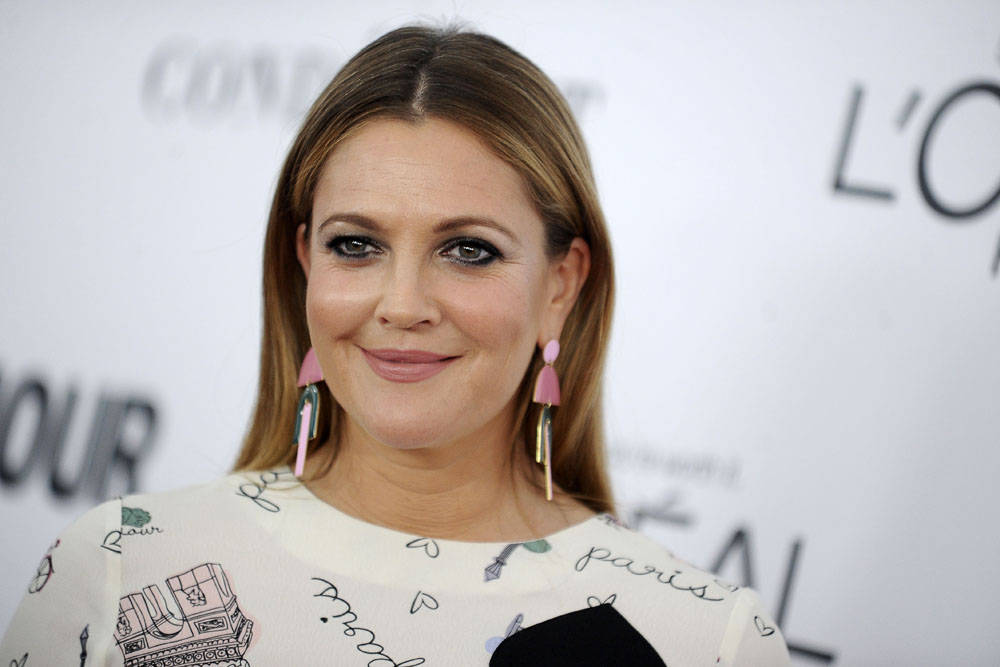 Photos credit: InStyle by Anthony Maule, Getty, WENN