Paris Hilton told us her boyfriend Chris Zylka was the one and by gum, it looks like he is. Chris apparently popped the question on a romantic snowy hilltop while the two celebrated the New Year in Aspen, Colorado. They were just grabbing some lunch when he dropped to one knee and pulled out a pear shaped diamond the size of a small country to ask if Paris would spend the rest of her days with him. Fortunately for the couple and all of us, there just happened to be a professional photographer in that exact same location who was able to capture not only the moment but Paris's acceptance and the kiss that sealed the deal.
The official story is that the couple was posing for a photo and Chris completely surprised Paris with a proposal. No, for real. Paris said, "I was so excited and surprised! I immediately said yes!" So, see? Super surprised. No, that is pure sarcasm. Paris has been telling us for months that they couldn't wait to get engaged and get started on a family. She also mentioned how much work the planning of her wedding would be, and I don't doubt her engagement was included in that planning. Even if it wasn't Paris herself, somebody told Chris the time and place to show up with a ring. I don't doubt they are happy about planning their wedding and couldn't wait to tell the world about it but no one in this scenario was surprised by anything.
Not to mention – the ring. That is a 20-carat pear shape diamond Chris presented her with. Exactly how much did he earn while on The Leftovers? If you click through the photos in her Instagram, the sixth picture displays the ring beautifully, which I am guessing is not a coincidence.
Check out that ring! @parishilton and #TheLeftovers star Chris Zylka are engaged: https://t.co/m8j6yim9IE pic.twitter.com/nFsEQI9TSz

— ExtraTV (@extratv) January 2, 2018
It's a stunning ring. I mean, it's huge and would get in the way of must household chores but let's face it, that's not something Paris spends a lot of time worrying about, is it? Still, my gawd the stone is spectacular. Paris was impressed too, "The ring was so gorgeous and sparkling. I was shaking as I put it on. It is the most beautiful ring that I have ever seen." In Paris' defense, she doesn't say where she saw it first. Could you imagine walking around with that thing in you pocket? I'd have been shaking too. Oh, and if that number '20-carat' is ringing bells to you, that's because that is the same sized ring Paris' frenemy Kim Kardashian received as a gift from Kanye West and then, tragically, had stolen during the Paris robbery.
Regardless of whether or not this proposal was a surprise, congratulations to the couple for getting what they wanted. My personal feelings about Paris aside, I cannot wait for this wedding and all the selfies we'll get during the planning. This will be nothing short of epic. And considering how she packs to work in Ibiza, can you imagine how she will pack for a honeymoon?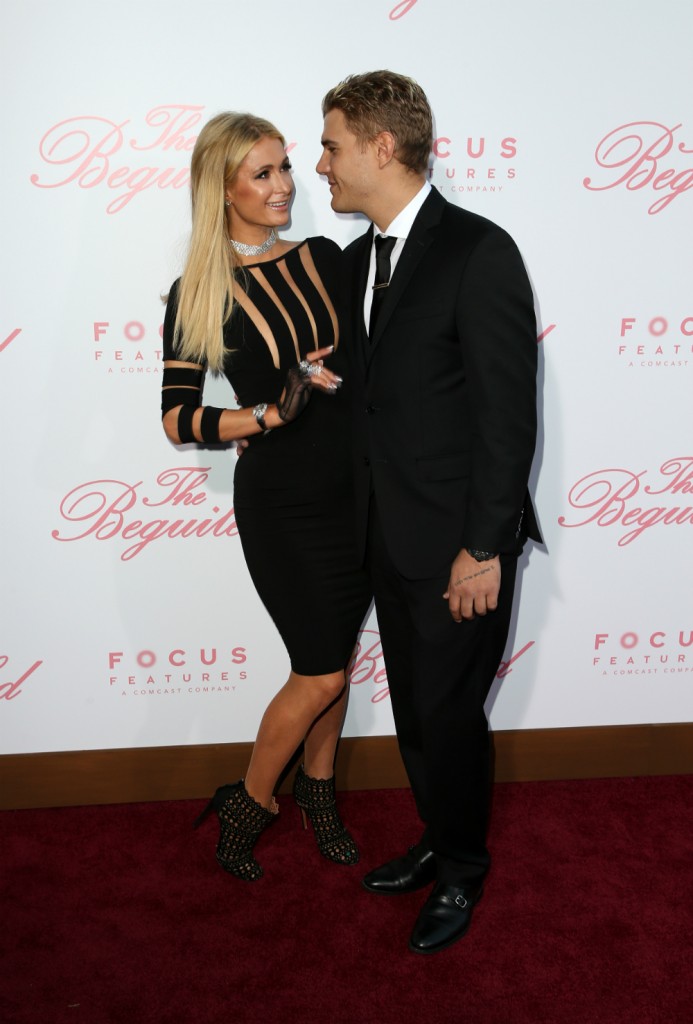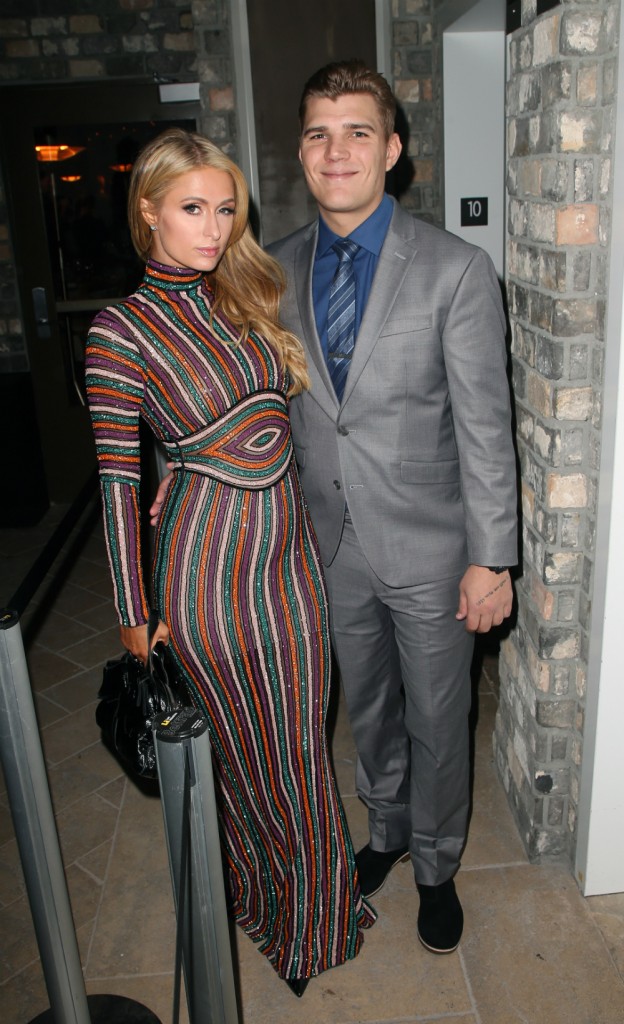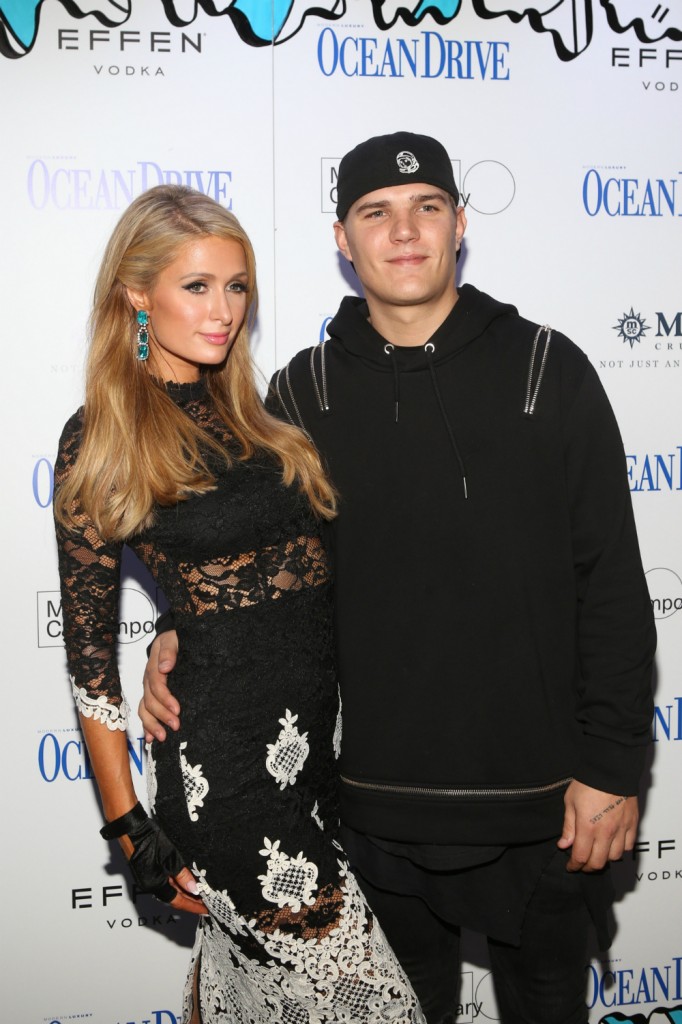 Photo credit: Instagram, Twitter and WENN Photos