Embed from Getty Images
Lady Gaga announced over the holidays that she is moving on to a residency at the MGM in Las Vegas. She made it Twitter-official on December 19th:
The rumors are true! I will have my own residency at MGM's Park Theater. Get ready for a brand new show!! It's been my lifelong dream to be a Las Vegas girl, I'm so overjoyed! LOVE YOU LITTLE MONSTERS WE DID IT, MEET ME IN Las Vegas!! #LasVegasGoesGaga pic.twitter.com/UhPdW5wgXu

— Lady Gaga (@ladygaga) December 19, 2017
This makes so much sense. Lady Gaga is, like, the heir apparent to Liberace. When she goes to Vegas, I hope her egg coach comes back – that's Vegas, baby. Anyway, Gaga will step in at MGM now that Britney Spears has left Planet Hollywood casino and may share the stage at some point with the Mighty Celine Dion, who performs at The Colosseum. Celine performed via satellite from her own stage in Vegas for CNN's New Year's Eve Live. Before her performance, Andy Cohen and Anderson Cooper chatted with her and the subject of Gaga came up. They asked if Celine had any advice for Gaga. Celine's responded "Do I have advice for Lady Gaga? No." Oooooooh, burn! Except that, of course, this is Celine we are talking about and her effusiveness knows no bounds. She added that with all Gaga's talent and success, she clearly has it figured out and doesn't need any advice. Then she said she was going to see Gaga's show as soon as she could.
Since there was clearly nothing but love going out to Gaga, Andy told Celine he'd like to see a duet of her with Gaga to which Celine responded – you got it – effusively. She even did a slow-motion shimmy that is giving me life (0:35):
Celine Dion talking about Lady Gaga's residency in Las Vegas and wanting to do a duet with her ❤️ pic.twitter.com/OIQWvCN90v

— Colin Clark (@colinclark1995) January 1, 2018
So there you have it. The world now awaits a Celine/Gaga duet that will be positively explosive in drama and might. I don't even want them to write a new song together, I want them to take some old standard and blow it up. The spectacle alone will be worth the wait. How much you want to bet Gaga ends up with a Celine based tattoo before she leaves Vegas? But you know what? I would far prefer to see people falling all over themselves in this way than taking swipes so lead on, ladies. Good for you.
Here is the clip of Celine's comments and performance. The Gaga part starts at 2:25. Just a small warning, 'witty banter' and time delay do not mix well. Watching Andy's forced expression as he freezes his @ss off waiting for Celline to hear what he said is rough to watch. And, yeah – maybe a little funny too:
"No, I love YOU more!"
Embed from Getty Images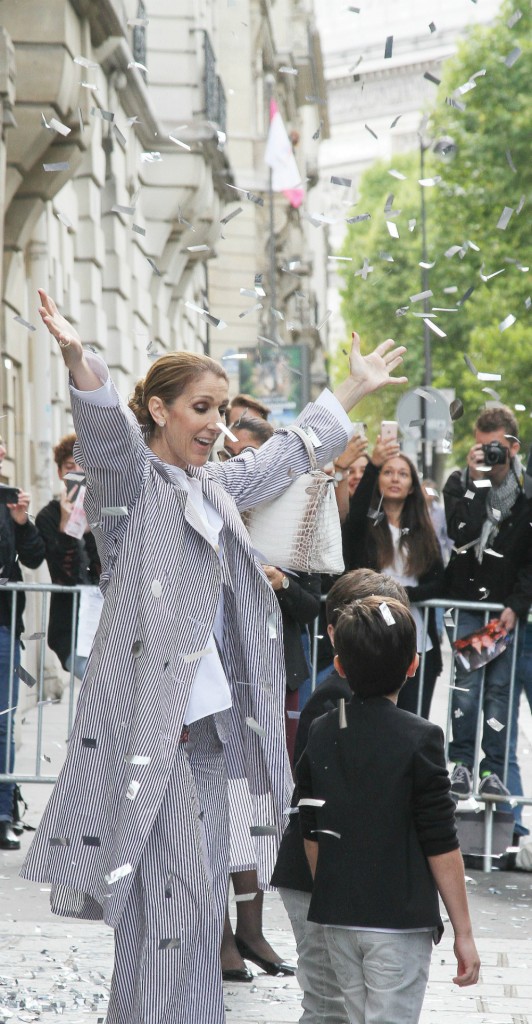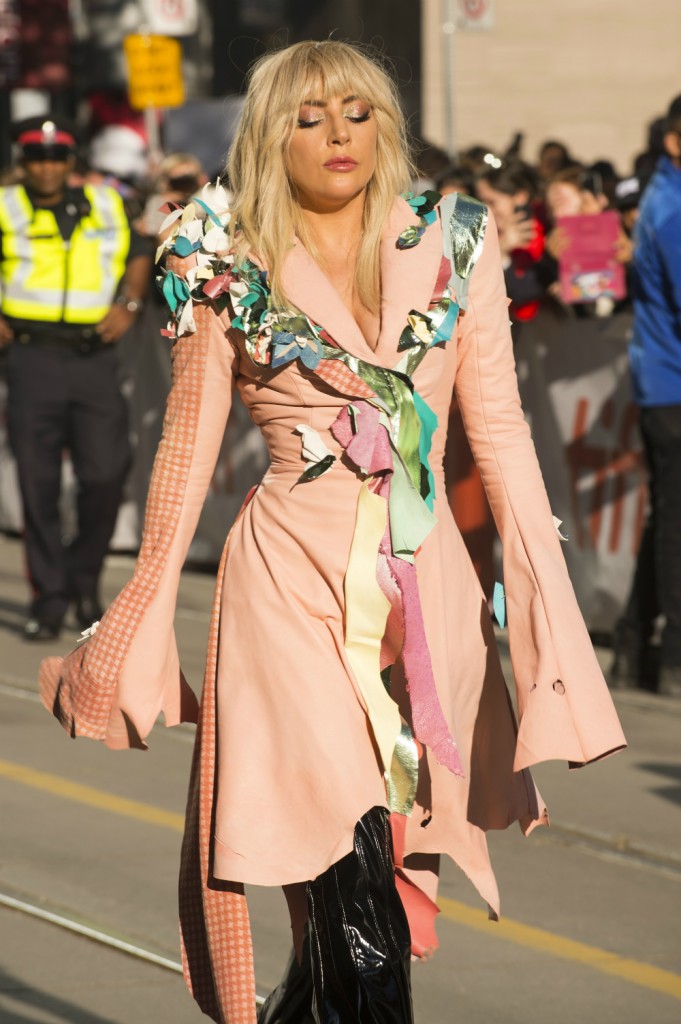 Photo credit: Getty Images, WENN Photos, Twitter and YouTube