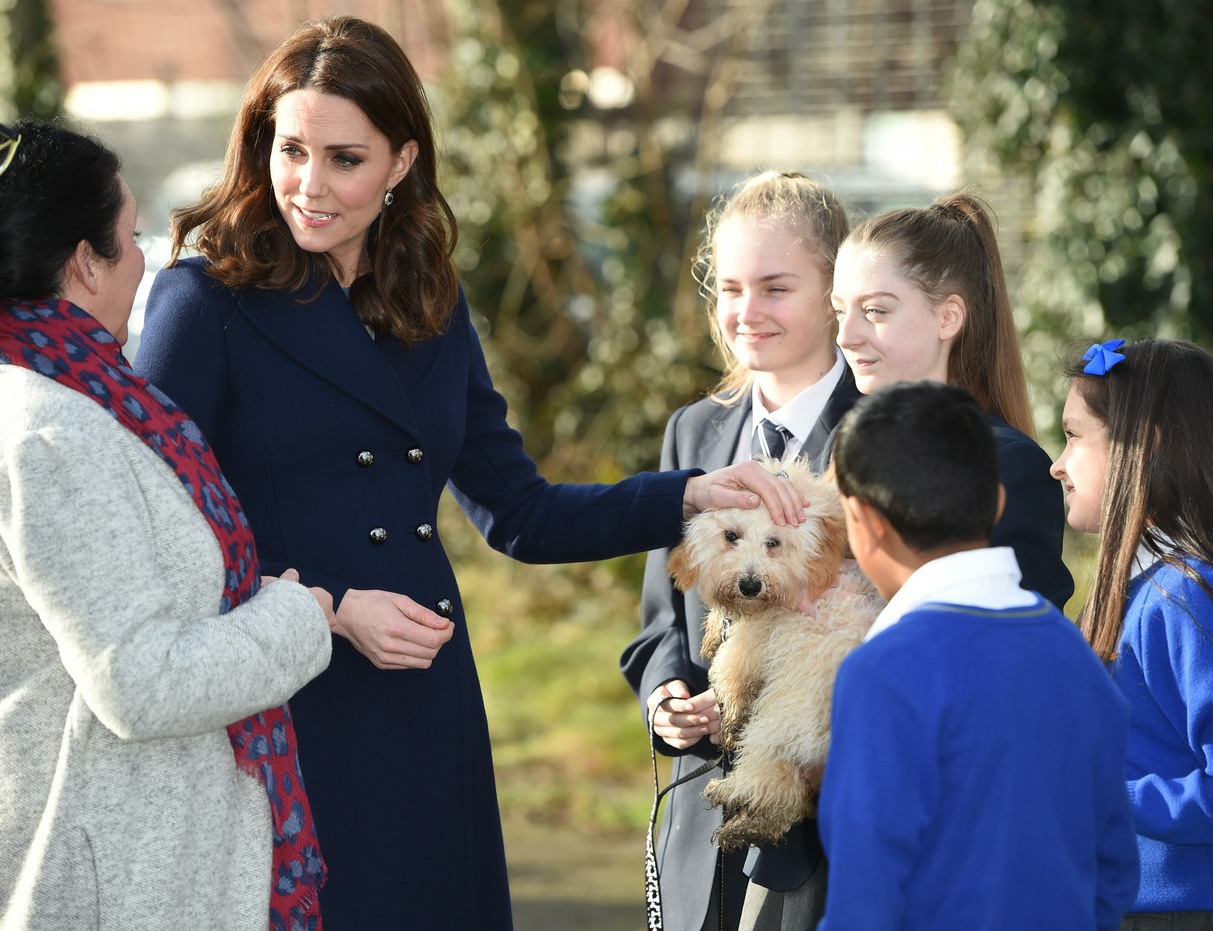 This week, Meghan Markle shut down all of her social media accounts. I lamented that, because I thought it would have been very easy for Meghan to transition several of those accounts into her official royal accounts, where she could highlight her charity patronages in a more individual way. Kensington Palace insists of lumping the Duke and Duchess of Cambridge together with Prince Harry and now Meghan, so they're all using the same official Kensington Royal/KP Instagram, Facebook, Twitter, etc. My point is that social media is what you make it – many kids and young adults talk about the addictive and destructive nature of social media, but there are many people who "do it right," who use social media as a tool for political engagement or appropriate social engagement. The trick is finding the right balance, in life and online.
When the Duchess of Cambridge made her trip to the Reach Academy Feltham this week – her first event of the 2018 – she ended up talking to the children about social media, and how she's "heard" that it can get "so addictive."
The Duchess of Cambridge has warned that social media can become "so addictive", saying it is "hard to break away from". The Duchess, who met with school students to discuss the challenges they face, said she had learned the online world can become "part of your lifestyle", with negative as well as positive connotations. Raising questions over whether social media put too much pressure on young people, she emphasised the importance of students monitoring their own healthy use of apps.

She spoke to older children about the challenges of social media and said she has heard it can get "so addictive". At the end of the public part of the visit she spoke with teenagers about the challenges they face. She asked them: "Do you feel that social media puts a lot of pressure on young people?"

After hearing some of their stories, she said: "From what we've been learning from the work we've been doing [with Heads Together] it can get so addictive," she added. "It becomes part of your lifestyle, doesn't it? It's hard to break away from that, but having the support and learning, the good ways of using social media, because it's great in so many contexts, but it's also being able to sort of monitor your own use of it as well, which is great."

Earlier in the visit, she spent time in the nursery and with younger school pupils, as well as meeting a trainee therapy puppy. The Duchess, who owns a pet dog herself, immediately took to poodle and bischon frise cross Bear, stroking him and asking about his training before presenting him with a rosette to mark the completion of his puppy training.
Kate was talking to teenagers about their social media usage, which I can understand. It's become sort of the cause du jour among people in their teens and early-20s to talk about the destructive nature of social media and how addictive it can be and how psychologically damaging. All that being said… it feels like Kate is speaking from a place of zero first-hand knowledge? Like, has she ever been on Twitter, or Instagram, or even Facebook? As much as i would like to picture Kate with a private Instagram where she quietly curates photos of chutneys, I don't think she has any idea what any of that is about.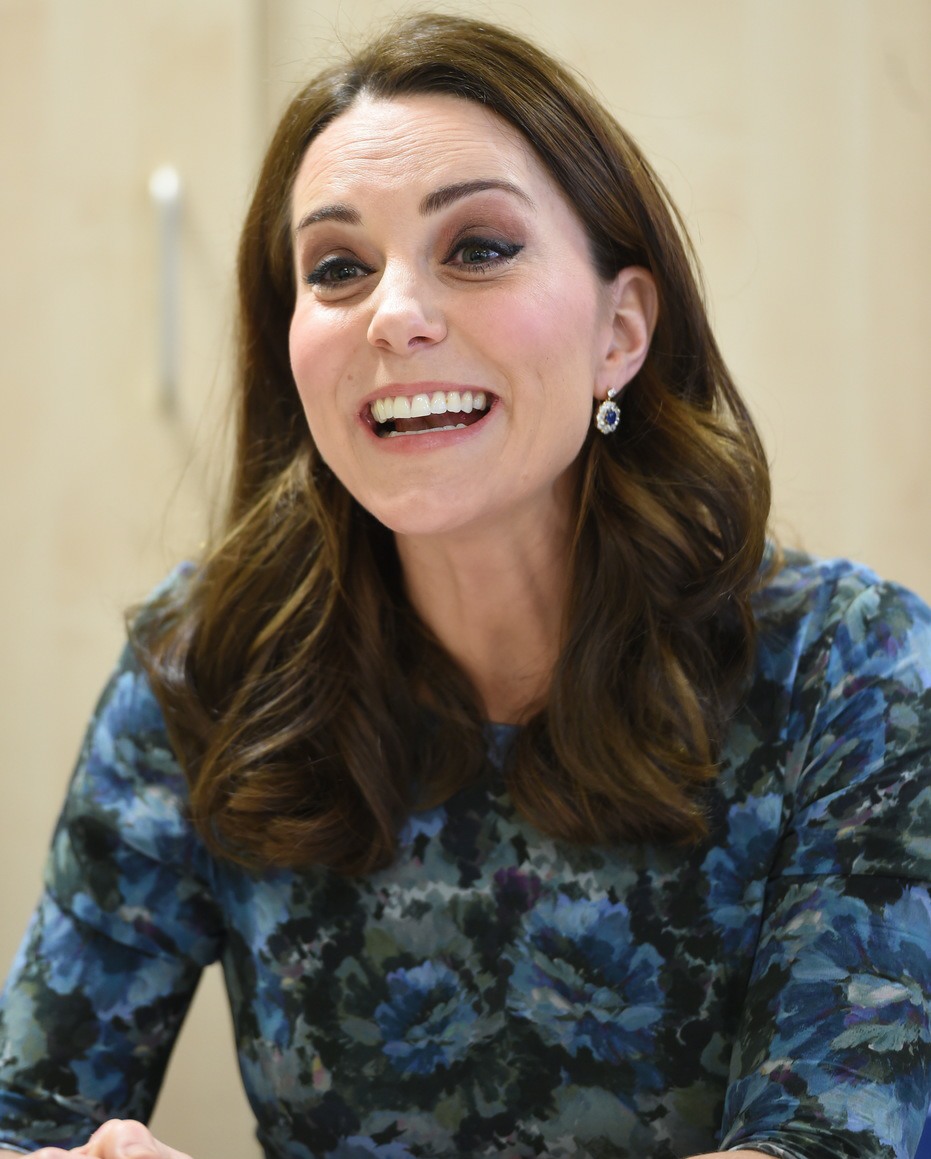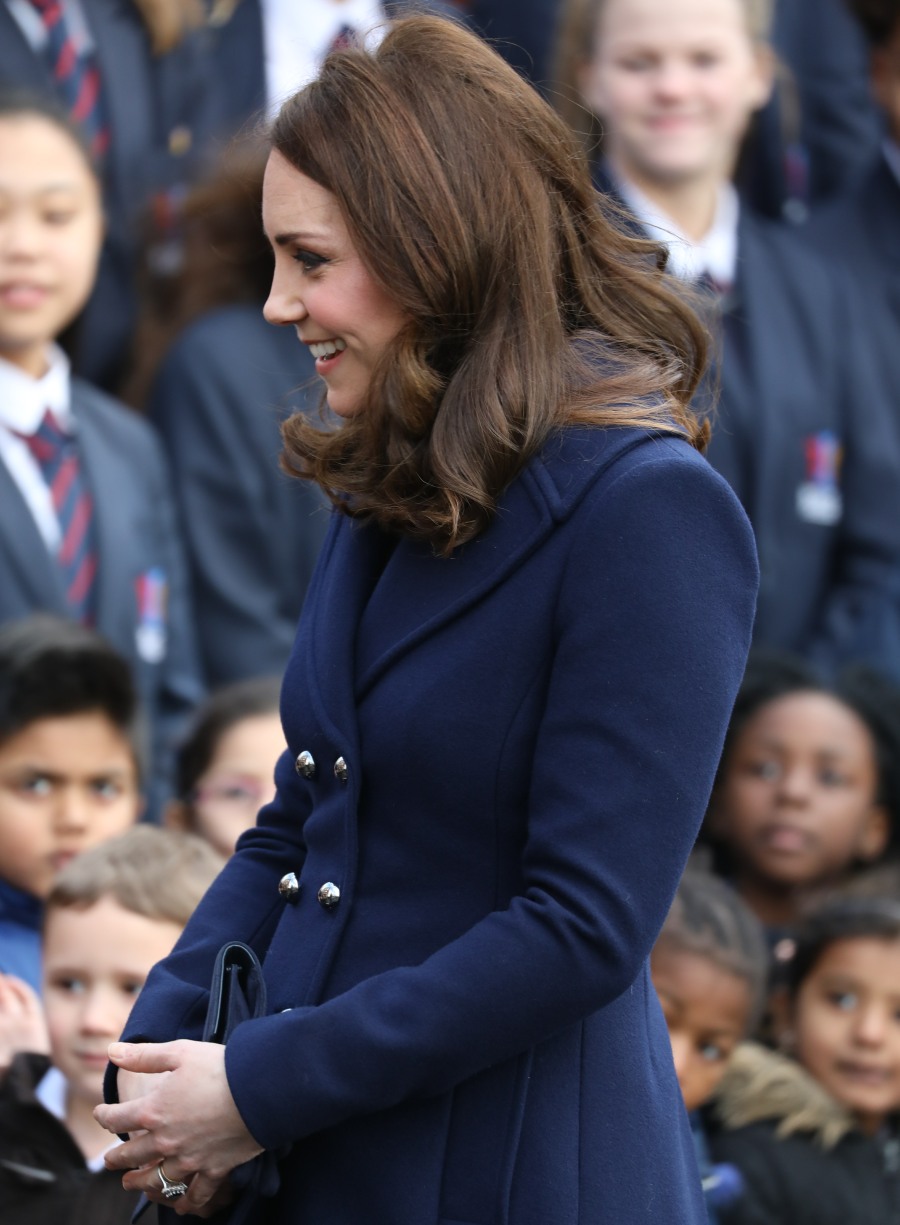 Photos courtesy of Pacific Coast News and WENN.