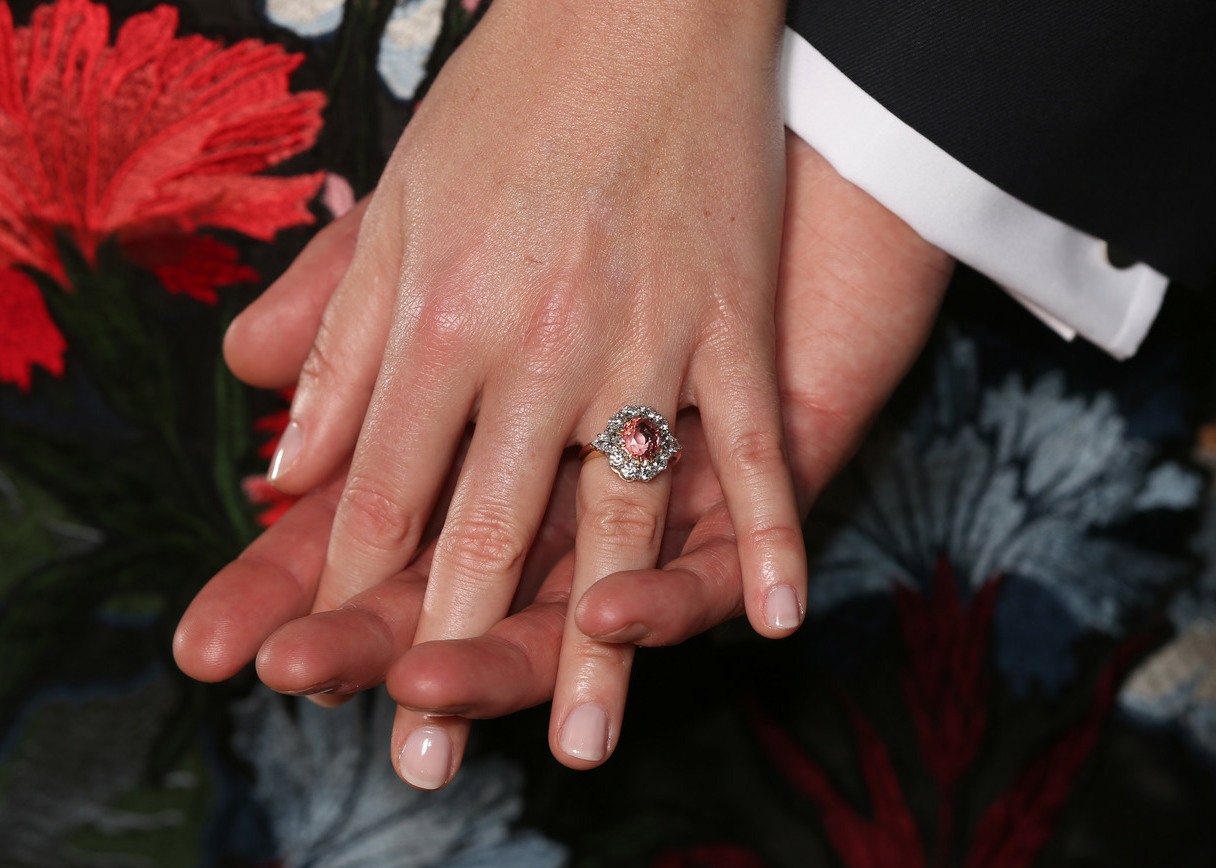 On Monday morning, Buckingham Palace announced the engagement of Princess Eugenie of York to Jack Brooksbank, a posh(ish) London nightclub manager. Jack and Eugenie have been together for seven years, and I haven't heard much gossip about them, positive or negative. Well, even though the York princesses are being pushed "down the line," one thing never goes out of style: the royal engagement interview! Eugenie and Jack did a very simple and short interview with the BBC, seemingly at the same time that their engagement portraits were being taken. Here's a clip:
Eugenie explains that they were on vacation in Nicaragua, and they were watching a sunset by a lake and "The lake was so beautiful. The light was just a special light I had never seen. I actually said, 'This is an incredible moment,' and then he popped the question, which was really surprising even though we've been together seven years." She manages to make both things sound true, that "we knew it was going to end up this way" and that she was taken by surprise.
Jack proposed by getting on one knee, but he didn't have the ring with him. He had selected a ring ahead of time, but he knew Eugenie well enough to know that she would want a hand in choosing just how it would look. It seems like he chose the padparadscha sapphire and then Eugenie chose the diamond surround and the setting, I think. He seemed enamoured by the pink sapphire, which to his credit, is a beautiful stone. It's unusual too – when I heard "pink stone" I thought "oh, if it's a pink diamond that seems very new-money, very J.Lo." But a pink sapphire… that's great. Eugenie also says that the Queen was one of the first people to know, and that she's very happy for Jack and Eugenie.
Considering this my first time hearing both Jack and Eugenie speak, I have to say… I like them as a couple. SHE is the star and he seems to adore her. Very positive body language, like he feels lucky to be with her and she's a very confident and upbeat person. I like their vibes. I hope her wedding gown is spectacular, and I always like a fall wedding!
PS… Eugenie's engagement portrait dress is a $5000 Erdem piece. Her shoes are Jimmy Choo. Jack looked like he had an aggressive chemical peel.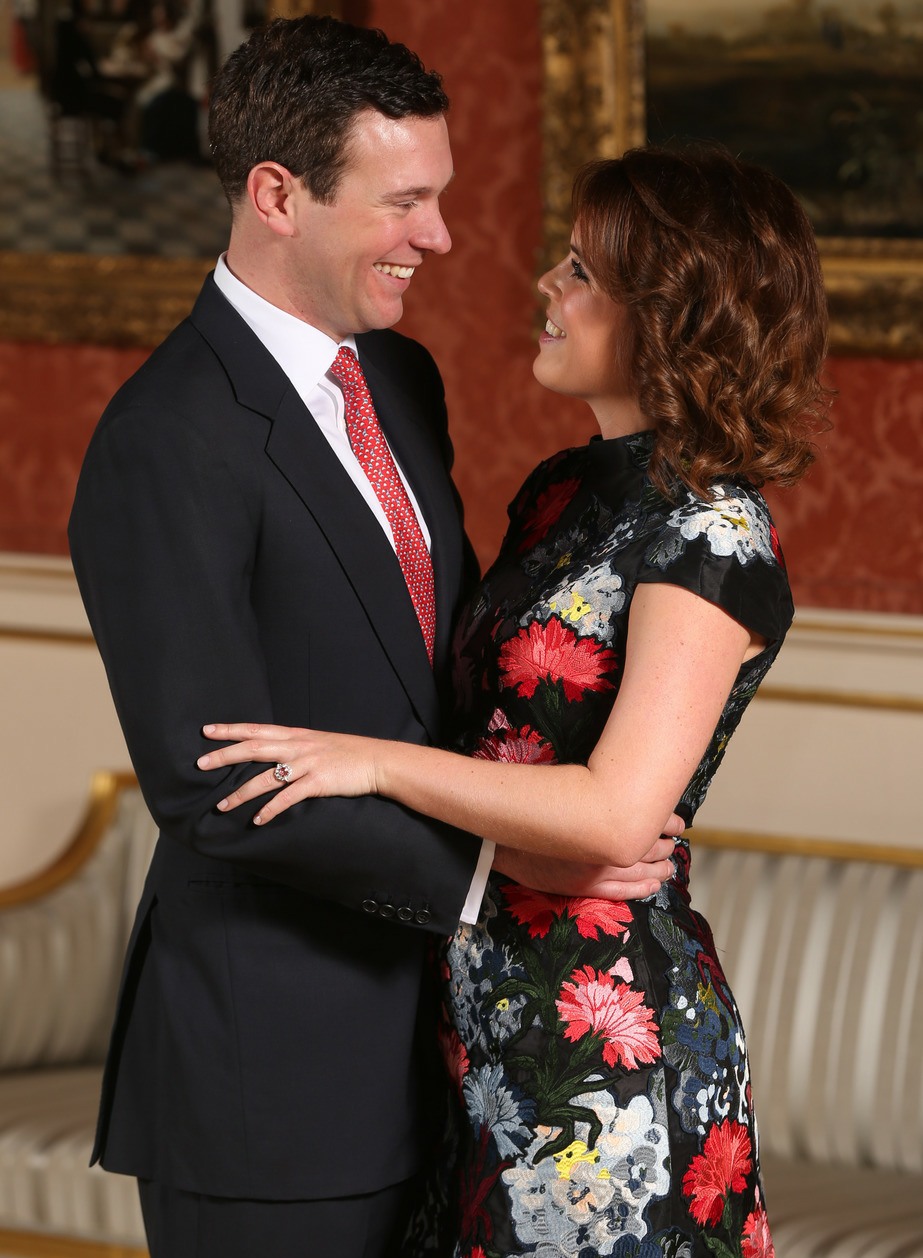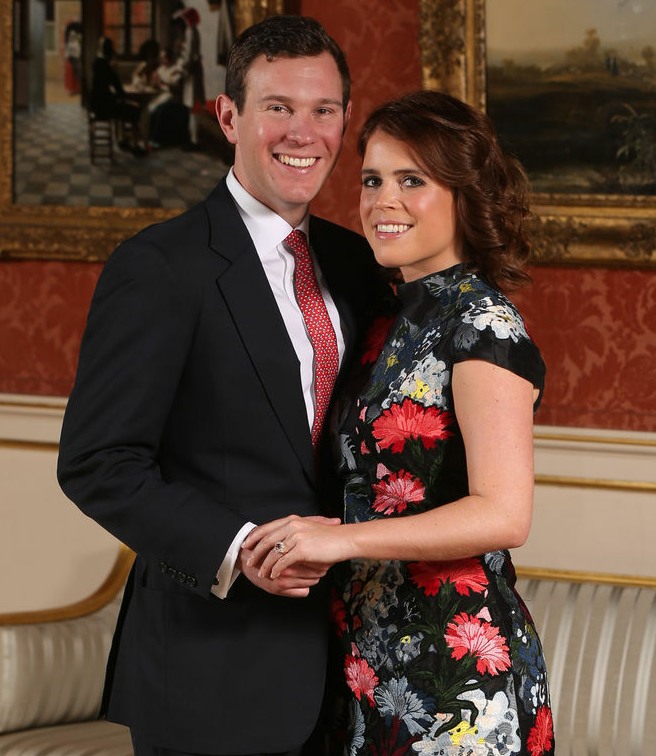 Photos courtesy of Pacific Coast News.