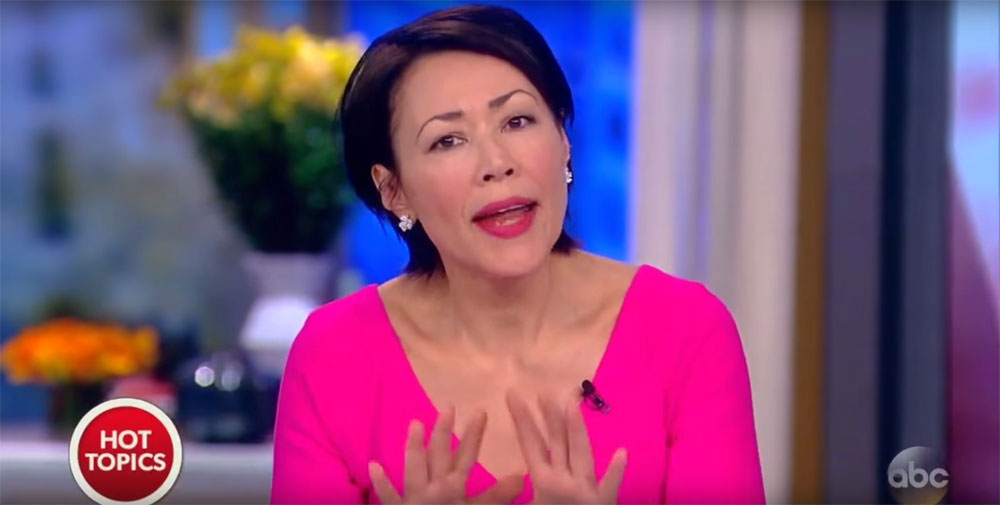 You have Kendrick Lamar in your head now too, right? Earlier this week, Megyn Kelly absolutely went off on Jane Fonda. This was after Jane made a throwaway joke, on the Today Show, about Megyn bringing up Jane's plastic surgery last September in an interview at an inappropriate time. Jane made a brief remark about Megyn, everyone laughed and the moment would have been forgotten, except that Megyn did a really tone deaf segment on her morning show responding to Jane. Megyn defended her stupid question by posting clips from Jane's other interviews in which she'd discussed her face lift. That would have been bad enough, but then Megyn brought up Jane's activism from 45 years ago as if that was still relevant. It's like Megyn thought that NBC was Fox News and that type of nonsense would fly. She even used the Fox News "some people say" tactic by claiming that there are still veterans who call Fonda "Hanoi Jane." That's not relevant to whether Jane objected to an interview question. Megyn is getting paid an obscene amount of money for someone this sh-tty at her job. She's also alienated other celebrities like Debra Messing.
Ann Curry, who was of course forced out of a job she did infinitely better than Megyn, was on The View earlier this week and was asked what she thought about Megyn's rant. (She also spoke in general terms about the toxic environment there under Matt Lauer.) Here's what she said:
Journalists are not supposed to be the story… We're supposed to be humble. We're supposed to use whatever time we're given to shine a light on other stories. I mean there are so many stories that we're not covering, and to take time with this… is not journalism.
You can see Ann, Whoopi and Joy's comments on YouTube. Ann's comments start at around 2:30 after Sonny Hostin said "I've never seen a journalist do something like that." Meghan McCain mentioned how petty this is. "All of this is beneath all of us," which is true, it's ridiculous. Whoopi brought up the point that if she can forgive Megyn for telling kids that Santa is white, Megyn can forgive Jane. Then Sonny mentioned that Megyn Kelly is now the highest paid anchor on NBC. She makes $20 million a year! What is with NBC promoting mediocre and inept people?
Well NBC realizes that they screwed the pooch on this one. Page Six has a new report that NBC honchos are so surprised that Megyn attacked Jane. Does NBC vet anyone at all? Did they watch none of Megyn's old interviews?
Sources say the public flogging shocked Kelly's fellow NBC News staffers.

"The problem is that nobody at NBC is controlling Megyn. They paid her more than $20 million to host the 9 a.m. show, and she's been given too much power. But the fact remains: You can't say those things, or be so aggressive, on morning TV," said an insider. "Plus, Megyn was already having trouble booking celebrities — so how is she ever going to book other stars if they disagree and she later goes on air later and trashes them?"
Oh and US Magazine has a story that Megyn gets along really well with the decent hosts on Today, Hoda Kotb and Savannah Guthrie. They quote a source who claims "The ladies are all friends and supportive of each other." Of course they are, Savannah and Hoda are super nice and aren't catty at all. Meanwhile both Hoda and Savannah are getting around $7 million a year, or just over a third of what Megyn makes. Ratings are down for Megyn and up for Savannah and Hoda because Savannah and Hoda are fun and watchable while Megyn makes viewers cringe. Hopefully NBC will pay attention to their audience when it comes time for contract negotiations. I hope they dump Megyn and she has to crawl back to Fox News. I also want to see Ann on TV again, but not on NBC, she deserves better than that.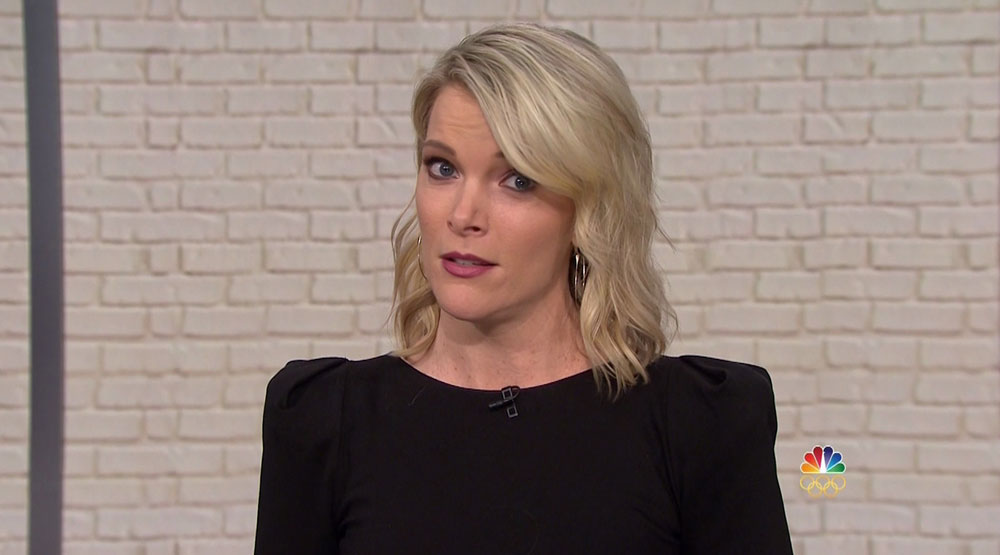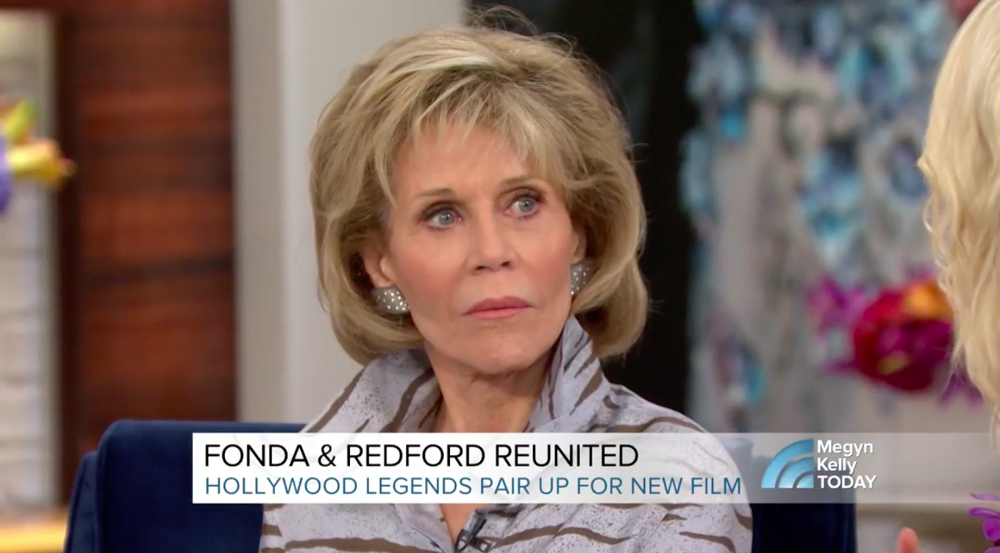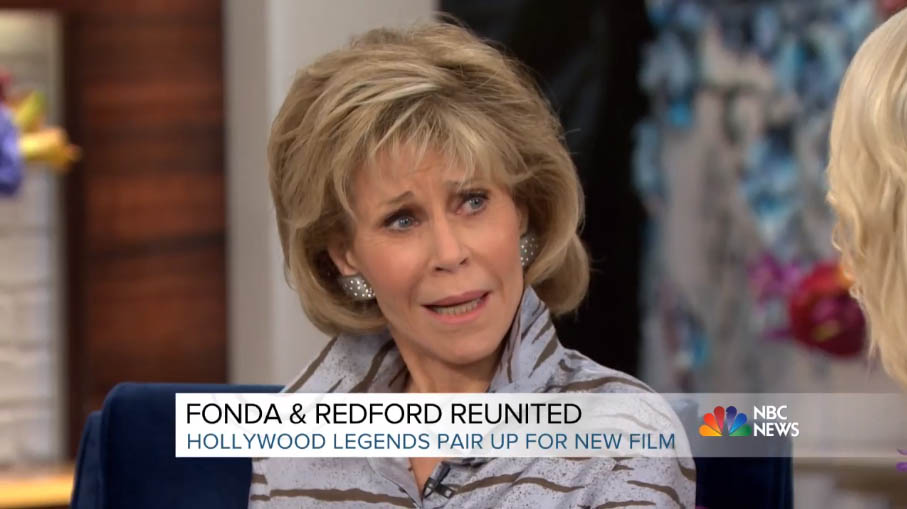 Screenshots via WENN and YouTube