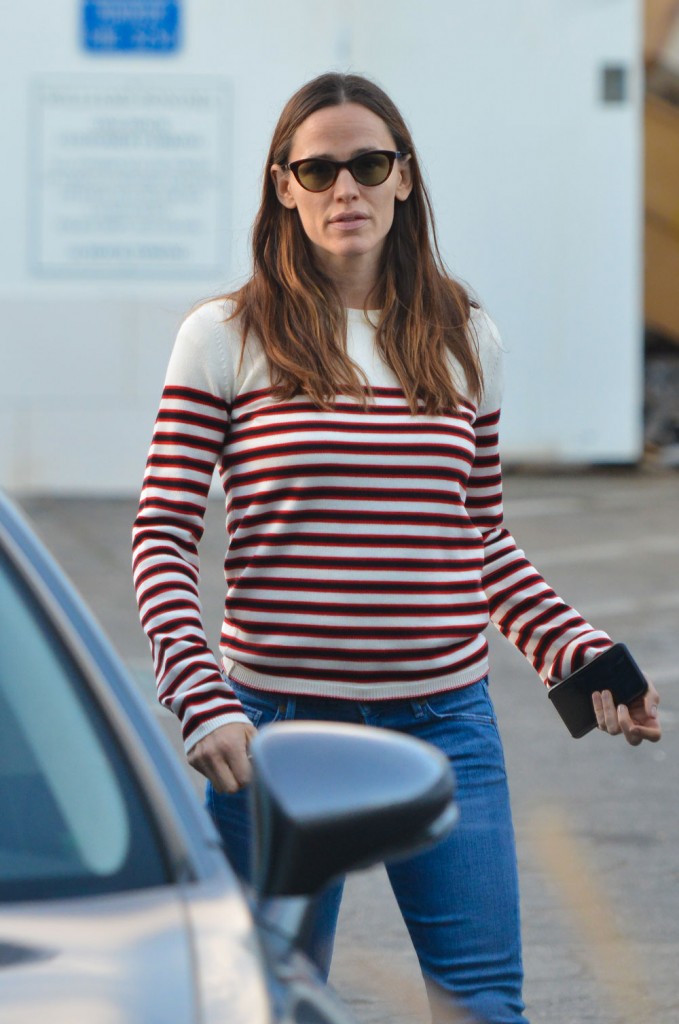 Jennifer Garner is having a career resurgence. Now that she's separated she's stepping out of her mom role and is working on a new action film, Peppermint, by director Pierre Morel (Taken), she's active on social media, and she steadily making other films. So on the surface it looks like a good move for her to helm an HBO comedy by Lena Dunham and her Girls co-writer, Jenni Konner. Garner got her big break on television, in Alias, and so many of her colleagues are finding success on cable and streaming networks. She should get a piece of that pie, right? You probably know where I'm going with this, but let's read the announcement first. The series is called Camping.
The project is from writer and executive producers Lena Dunham and Jenni Konner (Girls). The description: "Walt's 45th birthday was supposed to be a delightful weekend back to nature, at least according to his obsessively organized and aggressively controlling wife Kathryn (Garner). But when the camping trip gathers Kathryn's meek sister, holier than thou ex-best friend and a free-spirited Tagalong in one place, it becomes a weekend of tested marriages and woman on woman crime that won't soon be forgotten. Plus, bears."

Konner and Dunham called the role "messy, tough and provocative and really really fun. We love Jennifer's restraint and comedic timing, and we can't wait for the warmth and intelligence she'll bring to our central character, Kathryn. It's truly a dream to have her first on our call sheet. Now we just have to write her some stunts." Her character is described as "a controlling LA mom who is far less cheerful than her Lululemons imply. Kathryn controls the proceedings with an iron grip until she's faced with a woman who undoes all her best-laid plans."

The eight-episode Camping is based on a British series with the same name by Julia Davis. Garner will next be seen in the coming-of-age film Love Simon opposite Josh Duhamel.
Some people will probably expect Garner to address criticism for working with two problematic people. Should she? Dunham and Konner didn't directly commit crimes, they just defended a male colleague who was accused of raping a 17 year-old woman of color and they called that woman a liar. So they suck, particularly Dunham who keeps proving that, but that's not on Garner in any way. They're probably decent to work with, they're both women and given everything we've heard about how horrible that industry is, this isn't the worst choice for Garner. I can't blame her for choosing this project. This will likely benefit her career, HBO keeps giving these women opportunities despite the mediocrity of their material, and it will bring Garner back to the small screen. That said, I don't find her watchable in any way. The last film I saw her in was Dallas Buyer's Club and she seemed quite miscast.
Garner posted this to Instagram and commenters are pointing out to her how awful Dunham is. She follows the news in her industry and she knows. All her decisions are calculated, especially major ones like this.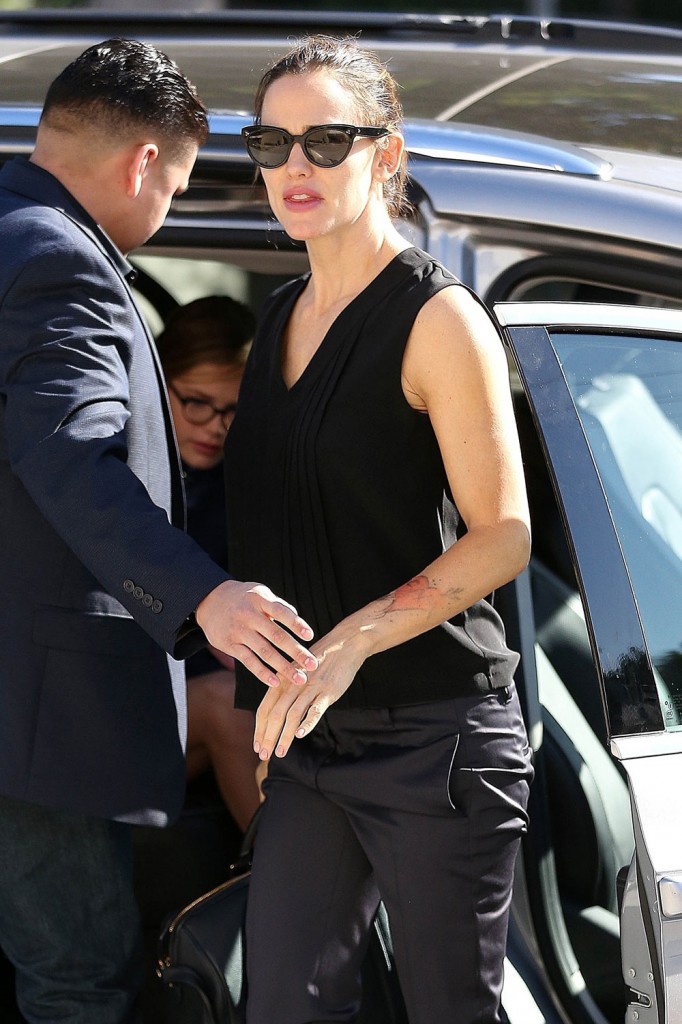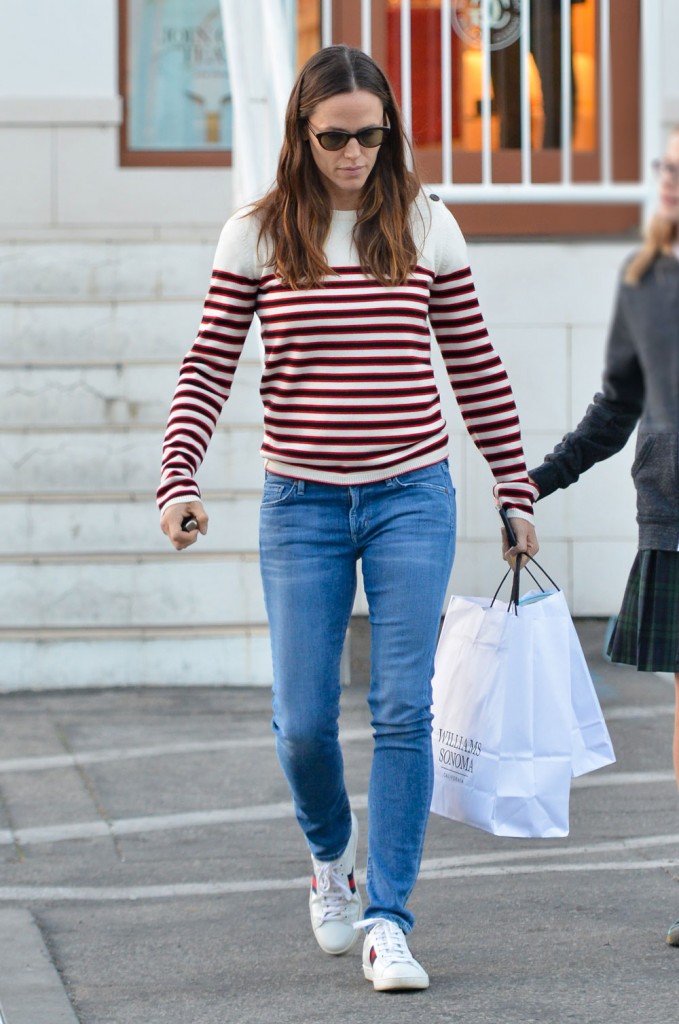 Garner is shown out on 2/3 (striped shirt) and outside church on 2/4. The photo agency points out that she has a temporary tattoo on her left arm. Credit: WENN, Backgrid and Getty