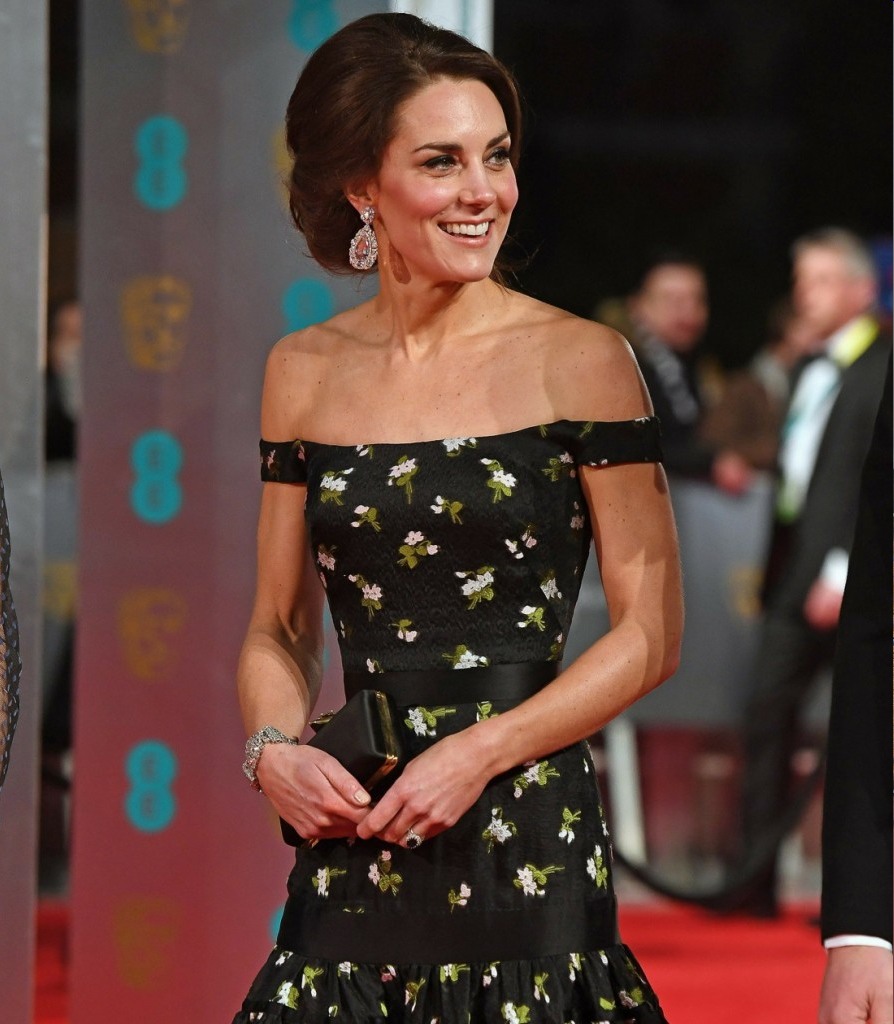 These stories about the Duchess of Cambridge and "royal protocol" are getting increasingly stupid. It's not really Kate's fault, to be fair – the stories are part of the overzealous nature of the royalist press outlets to explain and excuse every single thing Kate does. They wave "royal protocol" around like it's a magic wand explaining everything. I took issue when "royal sources" claimed Kate couldn't take her coat off indoors because that's against royal protocol – when she's taken off her coat dozens of times indoors, as have plenty of other royal women. Kate just LIKES to keep her coat on when she's only staying at an event for a few minutes (long enough for the coat-wearing indoor photo-op). Well, here's another royal-protocol excuse: Kate won't be able to wear all-black to the BAFTAs because of TWO royal protocols.
The Duchess of Cambridge could be facing a fashion dilemma ahead of the BAFTA Awards as the red carpet prepares to turn political. The pregnant royal is due to attend the glittering awards ceremony on Sunday, where many of the female attendees are set to wear black in support of the Time's Up campaign founded by leading Hollywood actresses, as they did at the Golden Globes.

But Kate, 36, faces a difficult choice as royal protocol dictates that she should remain unbiased and avoid making a public political statements. However, if she chooses to wear a colour other than black she could risk widespread criticism for not supporting the movement set up at the start of the year in response to a wave of sexual harassment allegations in the industry, particularly in relation to mogul Harvey Weinstein.

The Duchess of Cambridge, who is due to give birth to her third child with Prince William in April, has used her role in the royal family to speak up about mental health, launching a charity with Princes William and Harry, so it's not unheard of for her to lend her support to a serious cause. While the British monarchy are supposed to remain neutral and unbiased about making any kind of political statements, the Time's Up movement is not aligned with any party so the Duchess could face backlash if she chose not to wear black.

But Kate, who wore a black Alexander McQueen gown with white flowers at the ceremony in 2017, faces a further problem as royal style etiquette means not wearing all-black.
One, she's worn all-black to events before and few people said anything about protocol. Two, no one said she had to wear ALL black – she could easily wear a black gown with some kind of color in the details (similar to what she wore last year). Three, Time's Up is not a political organization in the sense that she would be "taking sides" or "being political." Can't we all agree, as a society, that sexual harassment and assault are bad things no matter your party affiliation? And four, certainly someone so keen on mental health advocacy work should be all about Time's Up, since harassment, assault and abuse are mental health issues too.
All that being said, I really couldn't care less if she wears all-black. Do it or don't do it, it truly won't make a difference.
PS… The quickest way to get Kate into a black frock is to tell her that Meghan Markle would have worn all-black if she was attending the show.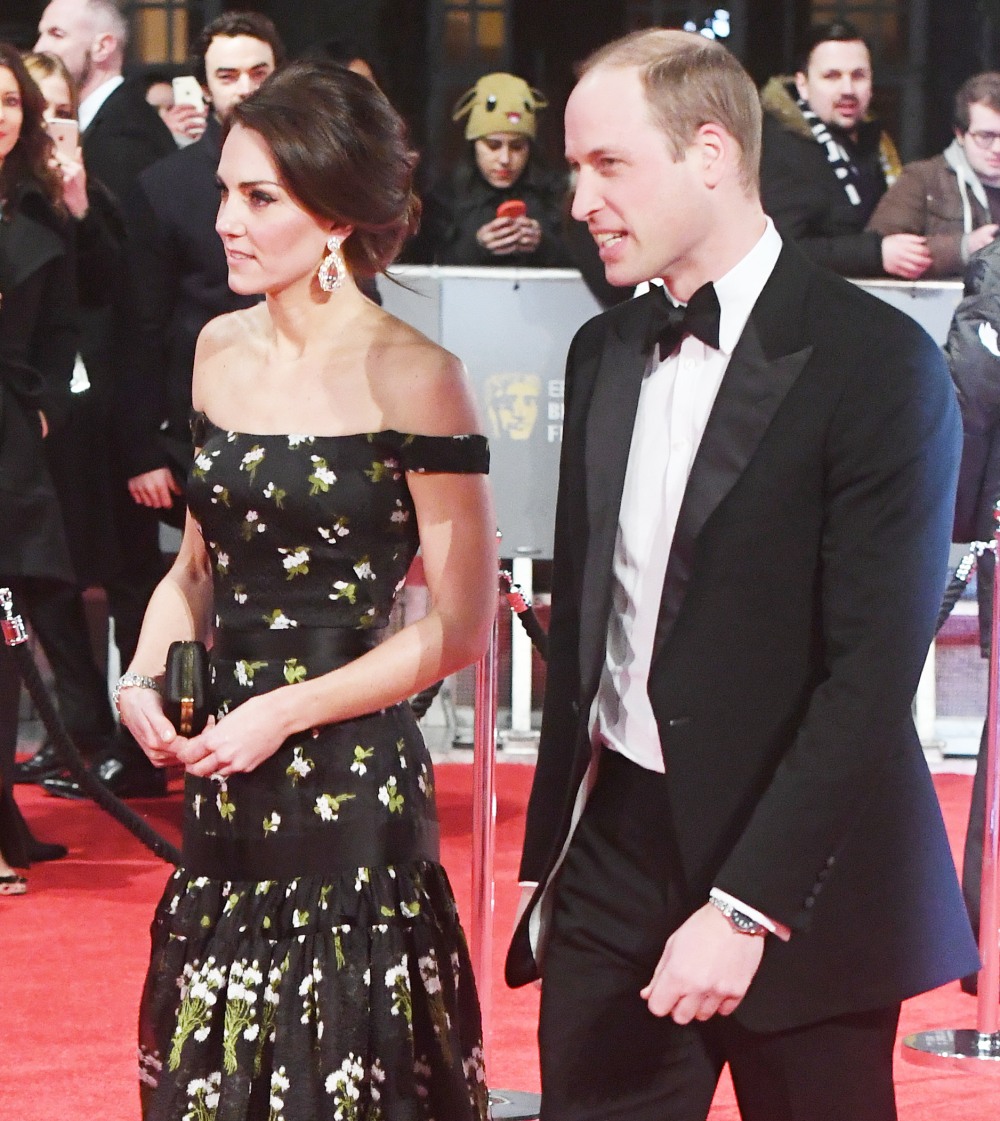 Photos courtesy of WENN.