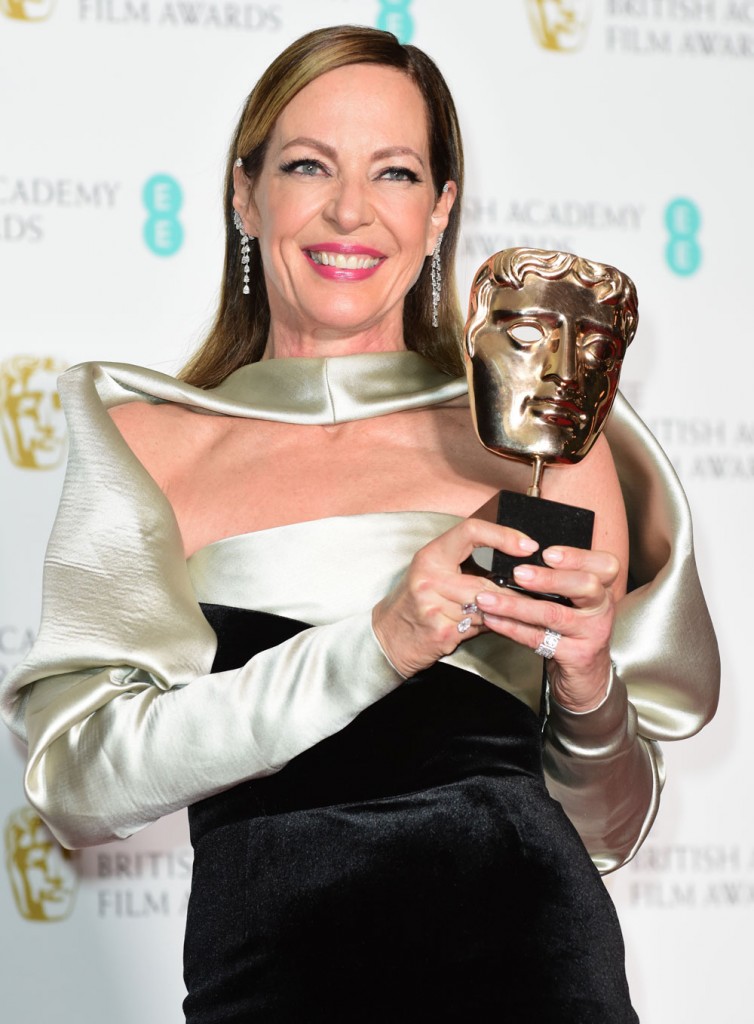 Allison Janney has been hit or miss with her fashion this season, but she's pretty much sweeping all the awards. Last night at the BAFTAs She won Best Supporting Actress for I, Tonya, just as she did at the Globes, SAGs and Critics Choice Awards. She's a shoe-in for the Academy Award, and let's hope she is using up all her fug gowns at these lesser ceremonies.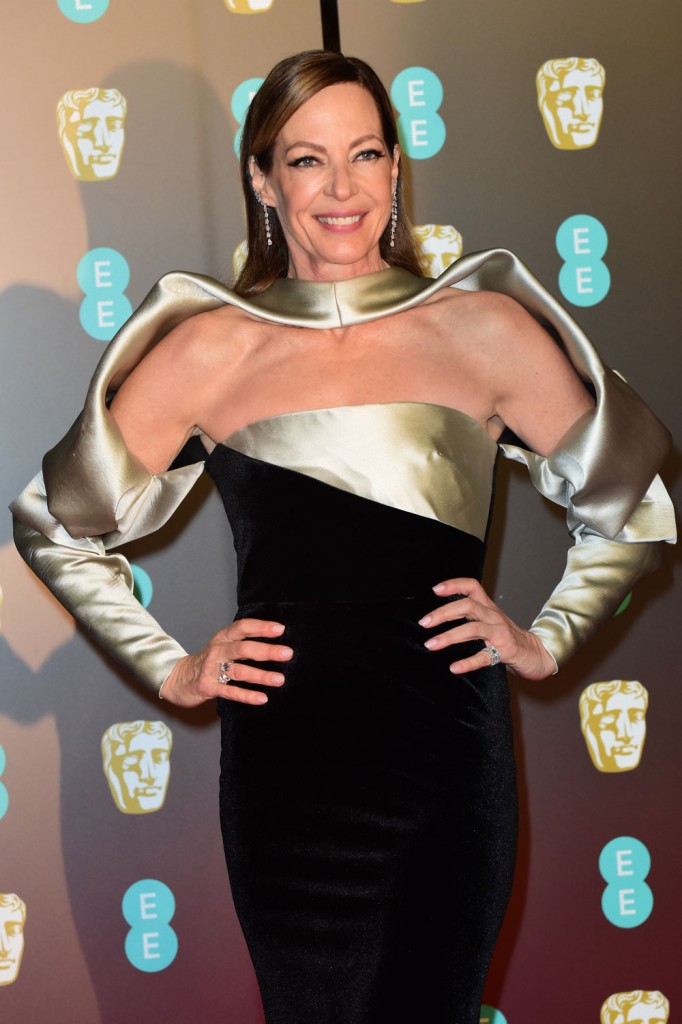 Do you remember the kind of awful cut out butterfly-looking gown she wore to the Globes? I'm giving context for how it could be worse. Last night she was in Bibhu Mohapatra, in a very structured black and metallic gown that would not have been out of place at a Star Trek premiere. That's about the only red carpet where this would be passable though, as it is there's something very 60s sci fi about it. Imagine the dress without the open capelet. It would be boring but it wouldn't be as bizarre. She is kind of owning it though and look at that silhouette damn.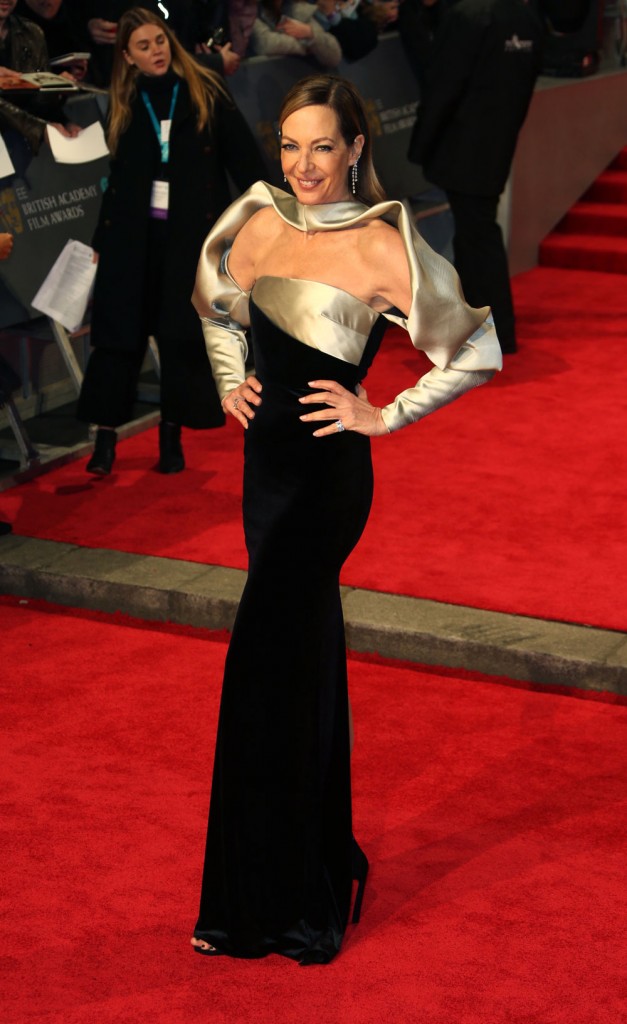 Margot Robbie was in Givenchy, in a sleeveless black mock turtleneck gown with cutouts, lace detailing and a subtle silver sequin swirl print. I like how there's so much detailing on this dress but it somehow doesn't overwhelm it. Her styling is lacking though. When I've tried beachy waves and my hair has ended up like this I've either put it back in a pony or given it another blow out. There were a lot of understated makeup looks last night, that seems to be a trend, and she could have used a bolder eye or lip.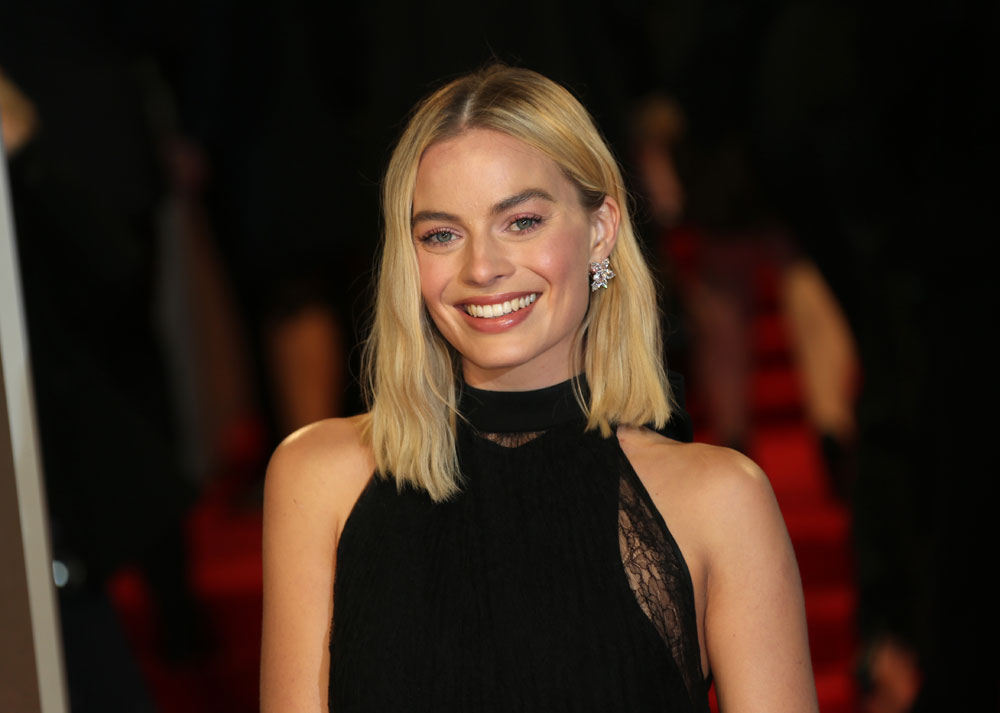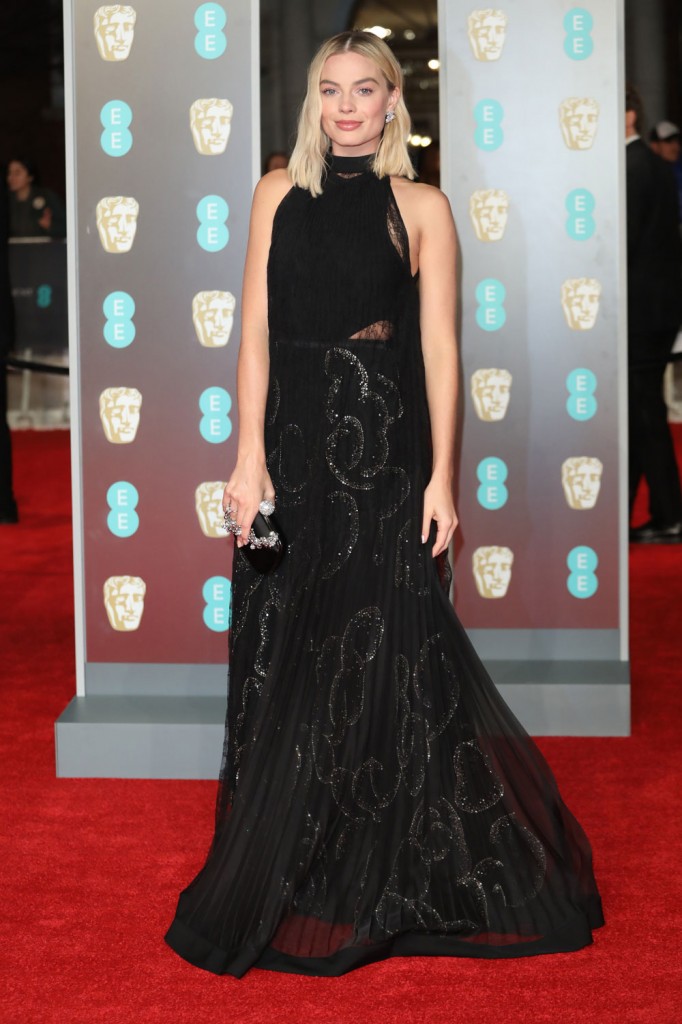 Actress Leslie Bibb, winner Sam Rockwell's wife (I wouldn't identify her like this in another context, but that's why she was there), was in Yanina Couture. This looks cheap somehow. I think it's the cut along with the fact that it looks like a tube top over a striped skirt. Up close you can see the work that must have gone into it, along with the fact that it's made of amazing sequins and velvet.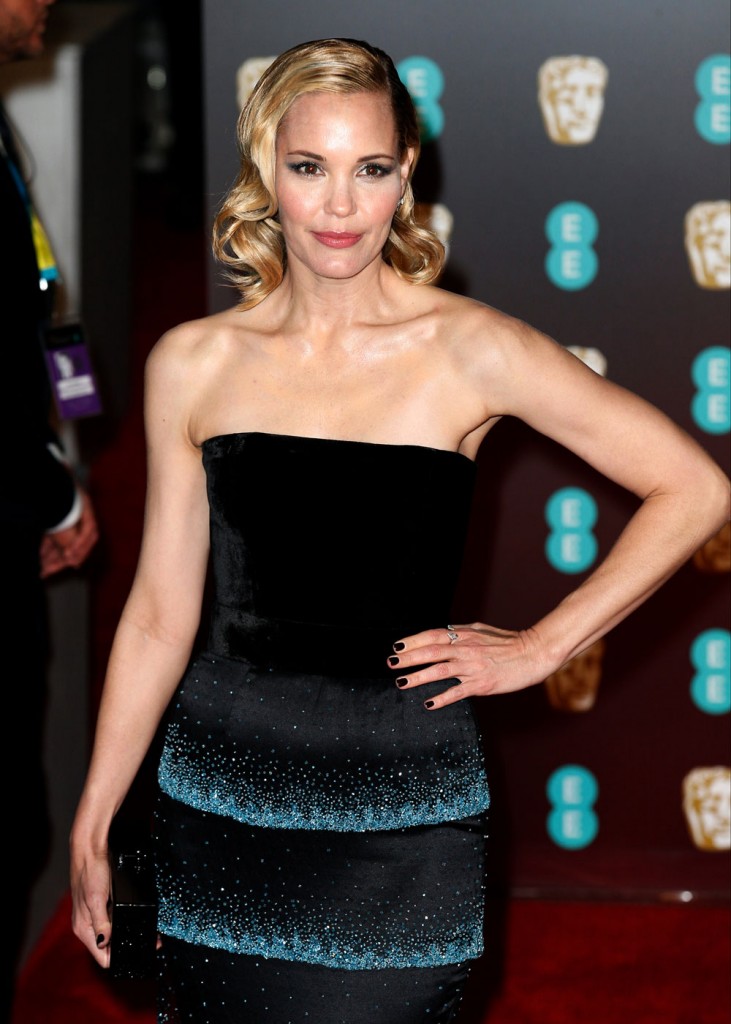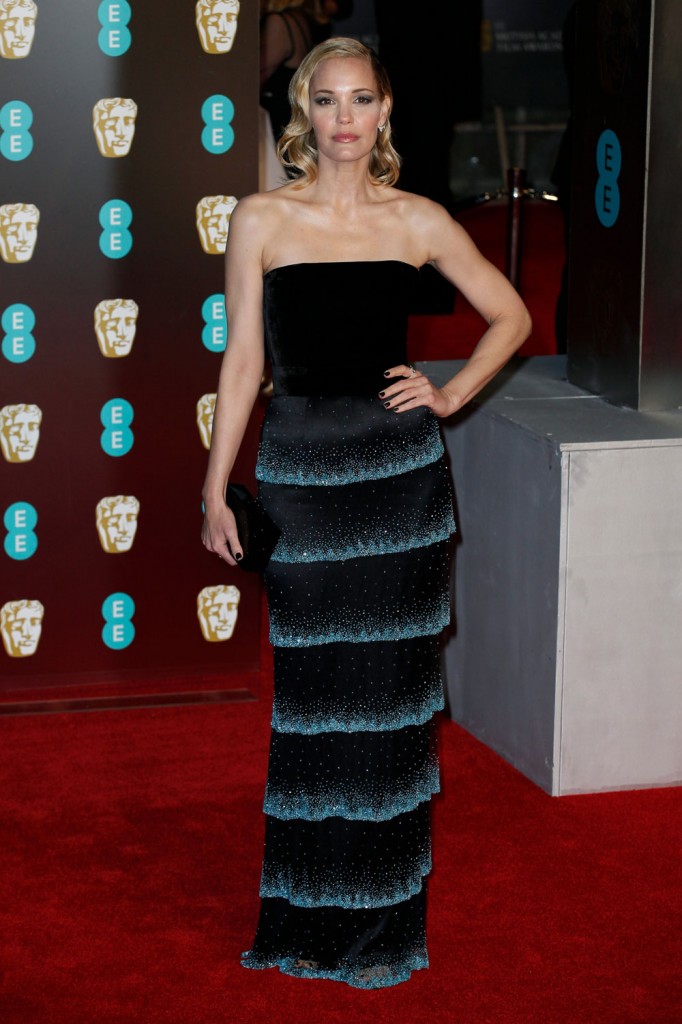 Isabelle Huppert, in contrast, looked dashing in this feather and sequin Armani Privé gown. She's so elegant so consistently but this is still impressive. I love her.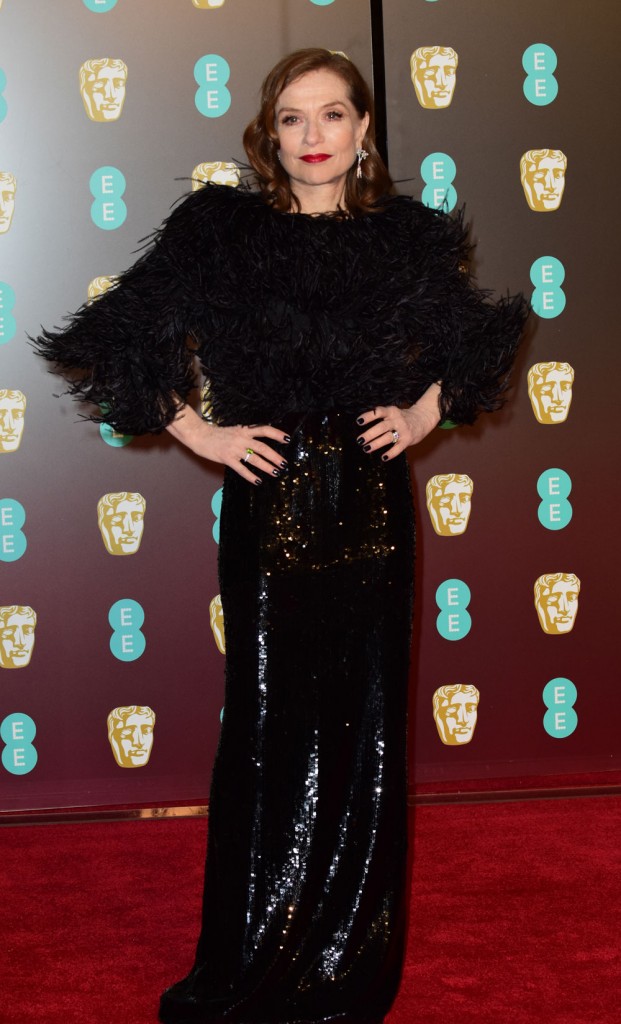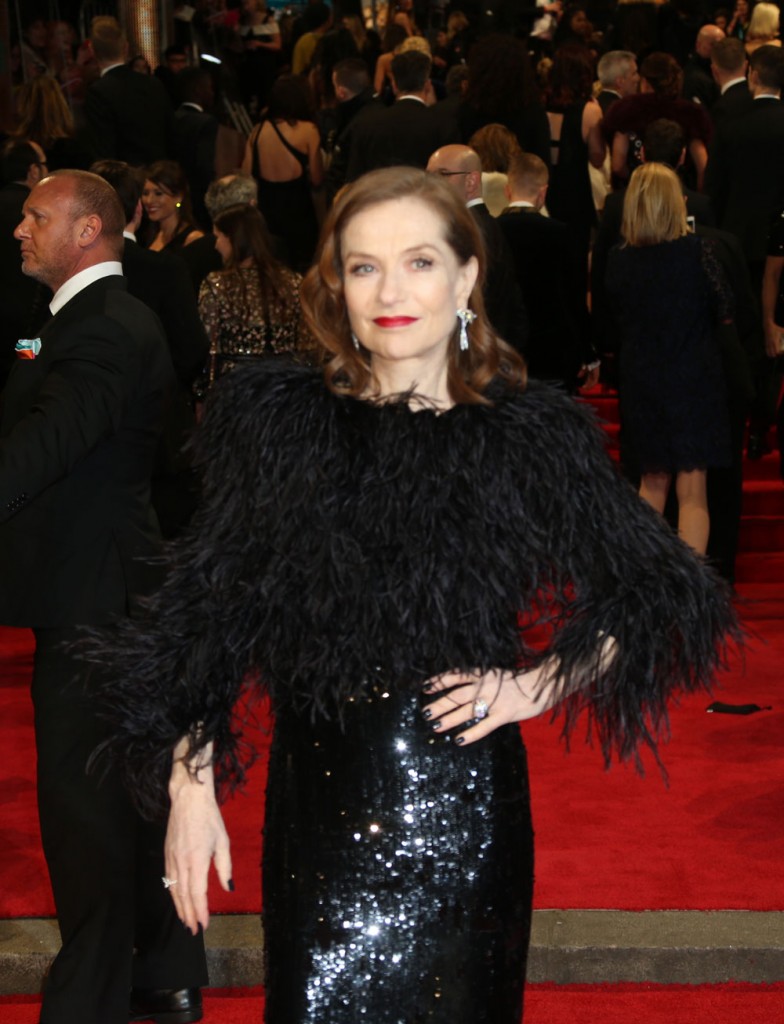 I don't have a designer ID on Annette Bening's gown but I love the mesh cap sleeves and bustline. The rows of tassels have got to go though. Annette was nominated for leading actress, for her work in Film Stars Don't Die in Liverpool. It's based on the true story of a young British actor who fell for American actress Gloria Grahame in the 1970s. Last night's BAFTAs red carpet was actually the first time I'd heard of it and now I want to see it.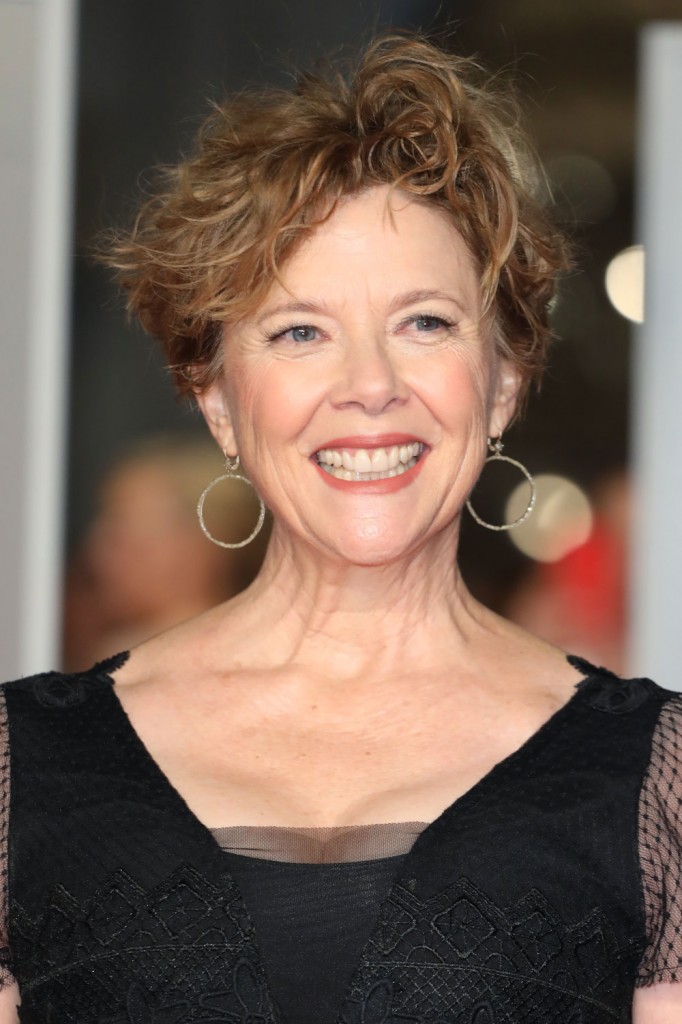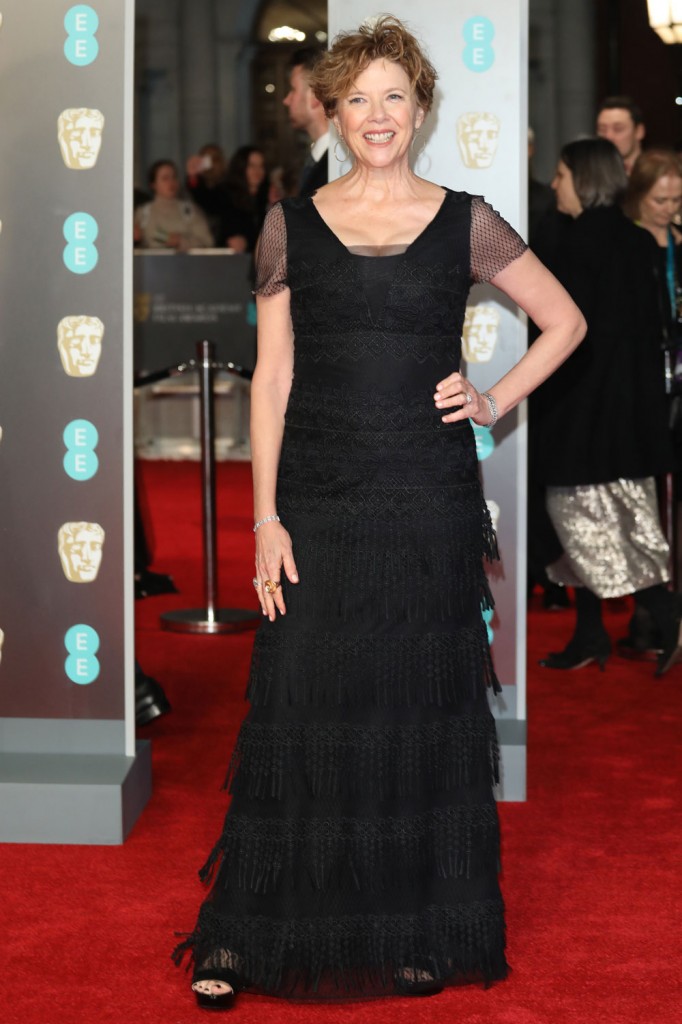 Ruth Wilson was in a Dior pantsuit. I really like that she went with a pantsuit, during BBC World's coverage they mentioned that pantsuits were rarer last night than at the Globes. She should have gone with different shoes. She was probably trying to add some whimsy to this look though.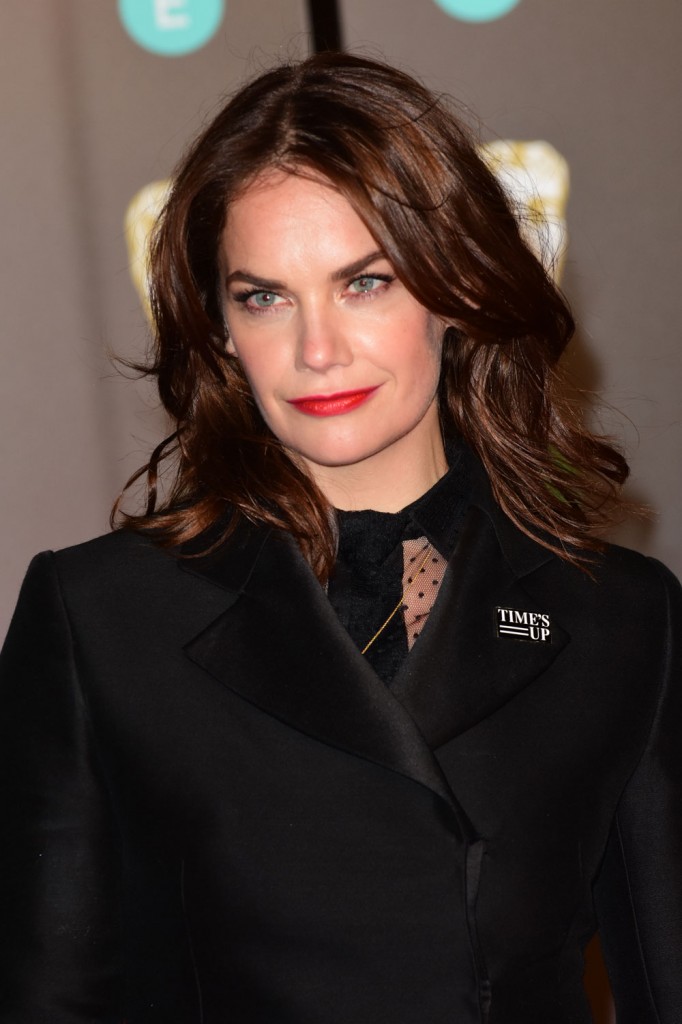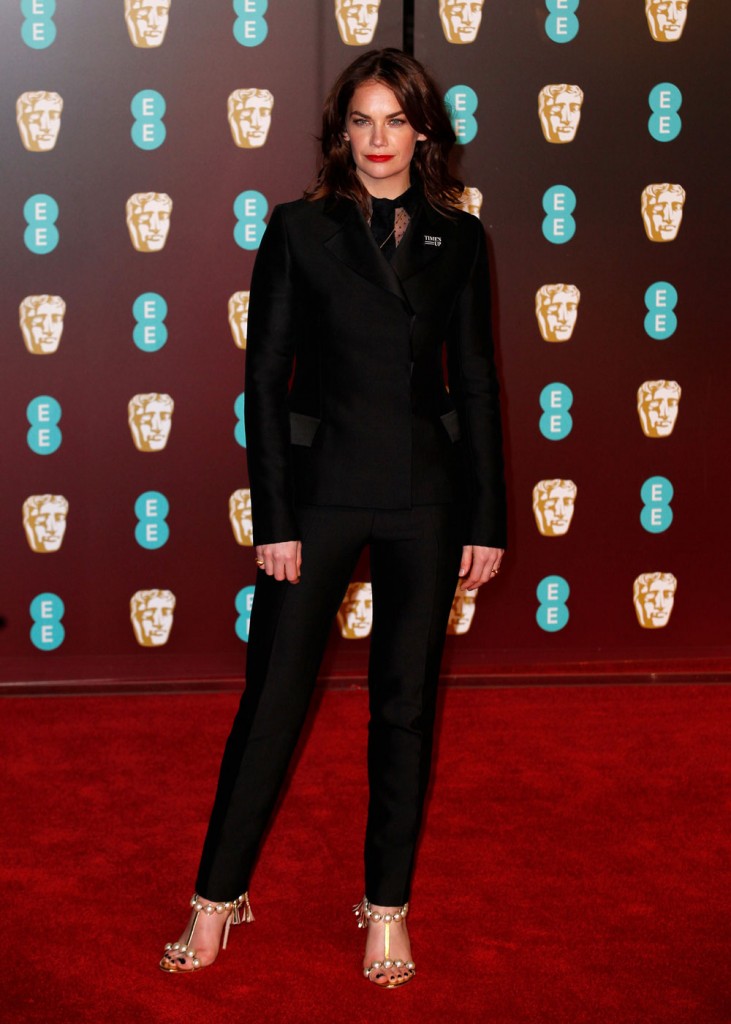 photos credit: WENN.com