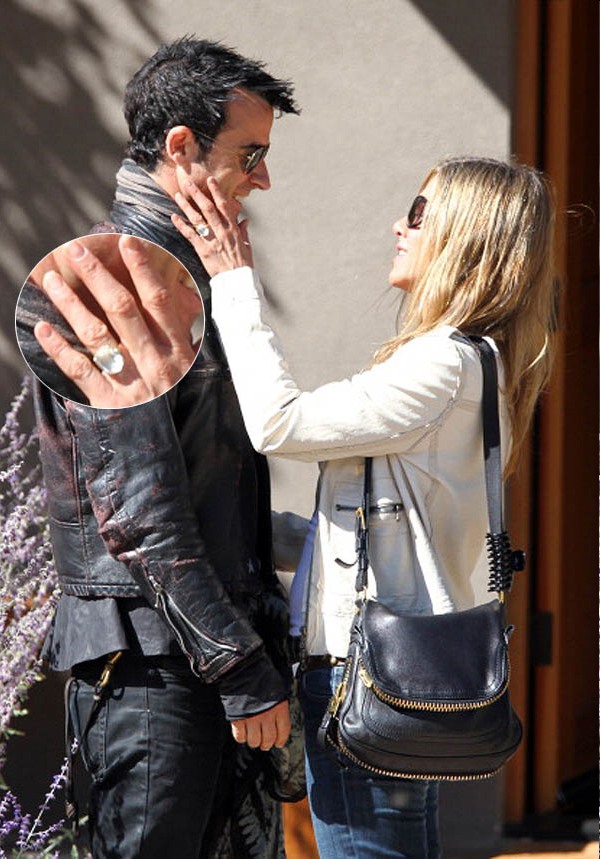 I'm genuinely enjoying all of the vintage gossip around the Justin Theroux-Jennifer Aniston split. Part of it is that I just enjoy nostalgia, especially gossip nostalgia. Also I genuinely forgot some of this stuff! Like, it took me hours to remember that Justin Theroux used to have a bald spot back in 2011 and now he doesn't. I forgot how Justin ALWAYS wore jorts when they vacationed in Cabo. And I forgot how much everyone hated Jennifer's giant quartz-looking engagement ring, and I forgot how she hid the ring for months.
Justin and Jennifer got engaged in August 2012 when he (allegedly!) proposed on HIS birthday. It was October before we saw the ring, and we saw the ring because Jennifer and Justin posed for a paparazzo in Santa Fe, New Mexico – those are the photos I'm re-using in this post, because lordy, they were super-posed. Even back then, I questioned everything about the ring, because it didn't look like a real diamond, and the setting and everything just made it seem like a cloudy, quartz-y cocktail ring rather than a diamond engagement ring. If you want to have a quartz engagement ring, so be it – there are some really pretty quartz rings! But Jen's PR tried to convince people that Justin had shelled out millions of dollars on this "diamond" ring. And very few people bought it, and I suspect even fewer people believe it now. Well, here's the good news…? Jennifer gets to keep the quartz!
In the wake of the news of Jennifer Aniston and Justin Theroux's separation after two and a half years of marriage, the former couple now face the unpleasant task of having to divide their assets and shared property. But what about Aniston's huge diamond engagement ring?

"The engagement ring pre-dates the marriage, and therefore is Jennifer's separate property regardless of whether it is mentioned in the prenuptial agreement," says L.A.-based attorney and certified family law specialist David Glass, who's not involved with Aniston and Theroux's split. "As long as the parties get married, then the recipient keeps the engagement ring."

Aniston previously told the New York Times that the huge diamond sparkler, estimated at around eight carats, took some getting used to.

"It's a rock, I know," she admitted. "He rocked it up. It took me a while to get used to it. I'm not a diamond girl," she added. I'm more Indian jewelry and stuff."

The couple became engaged on Aug. 10, 2012 after more than a year of dating. Theroux popped the question on his birthday and Aniston was photographed wearing the rock in question nearly two months later when Theroux visited her on the Santa Fe set of We're the Millers. The couple announced their separation last Thursday.
People Mag has more in that article about how the division of assets will probably look. As we know, Jennifer had a good pre-nup, and I'm pretty sure her assets are covered, and almost everything was just in her name alone. Maybe the Bel Air mansion was in both of their names, which is why she's unloading it now – they'll sell it and divide the profits and that will be his "settlement." I still believe that he's probably angling for a bigger payday though, the kind of payday that comes with a signed non-disclosure agreement. I hope the quartz makes her happy! (It never made her happy – she only wore that ring half the time in public, if that.)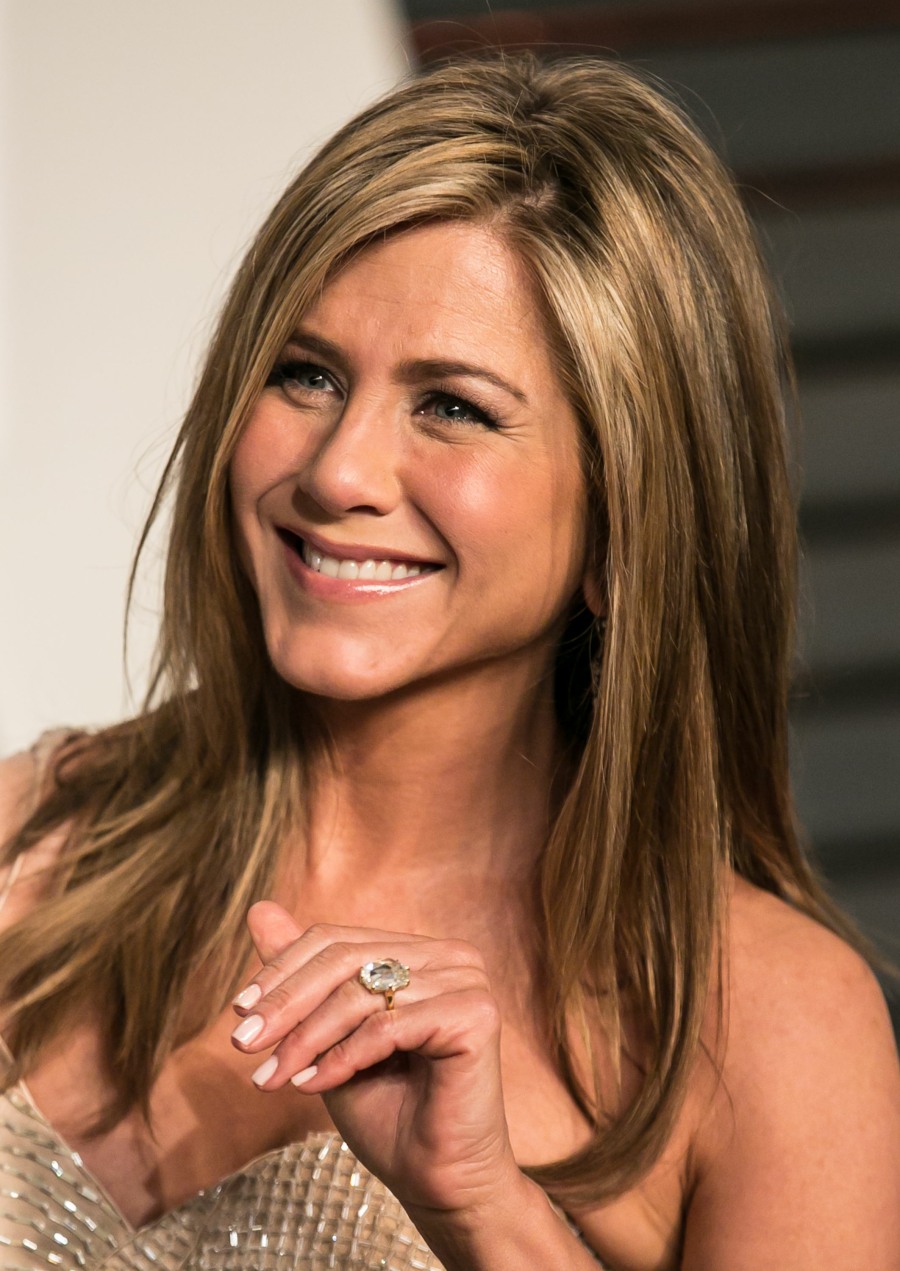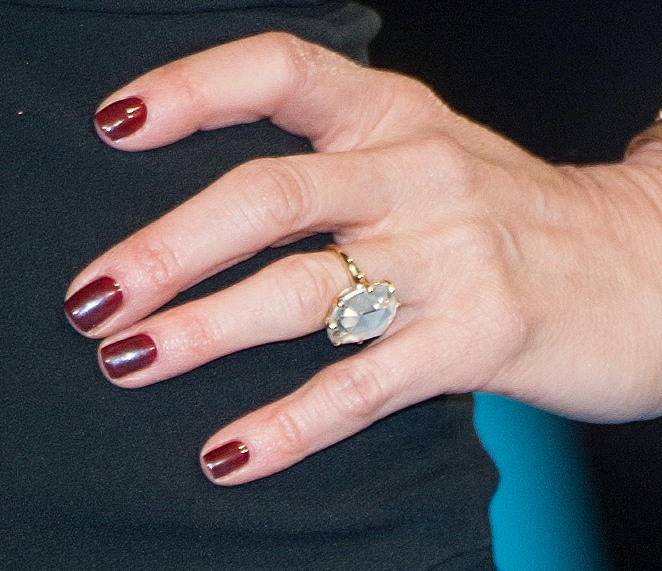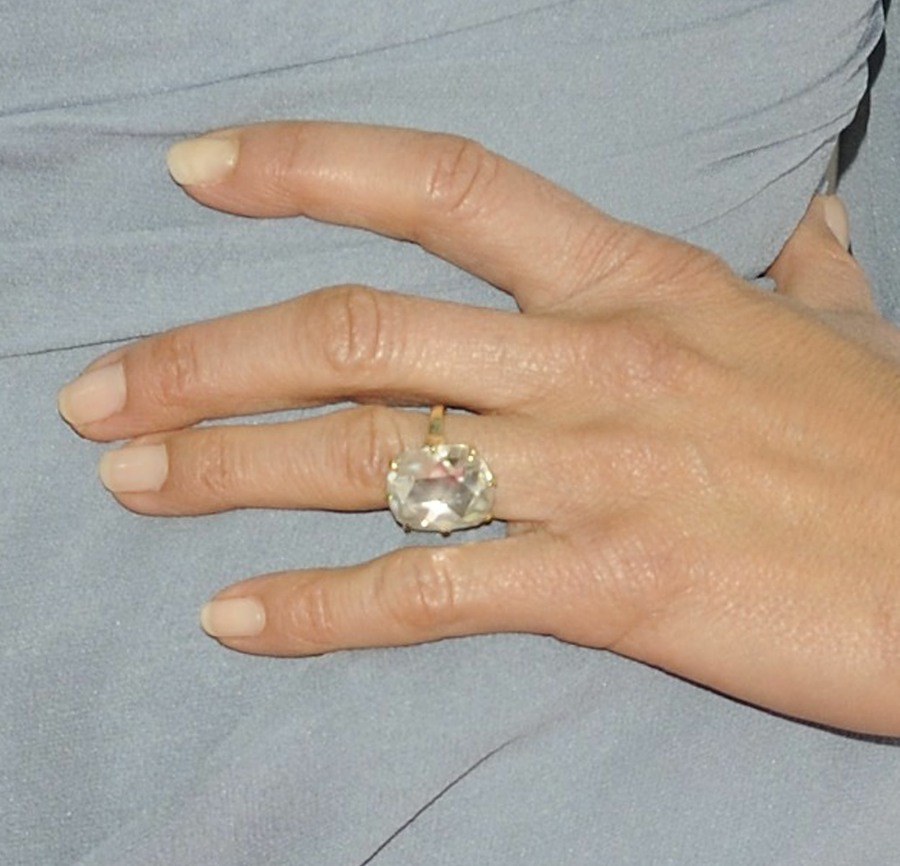 Photos courtesy of Jason Thomas/Filmmagic and WENN.