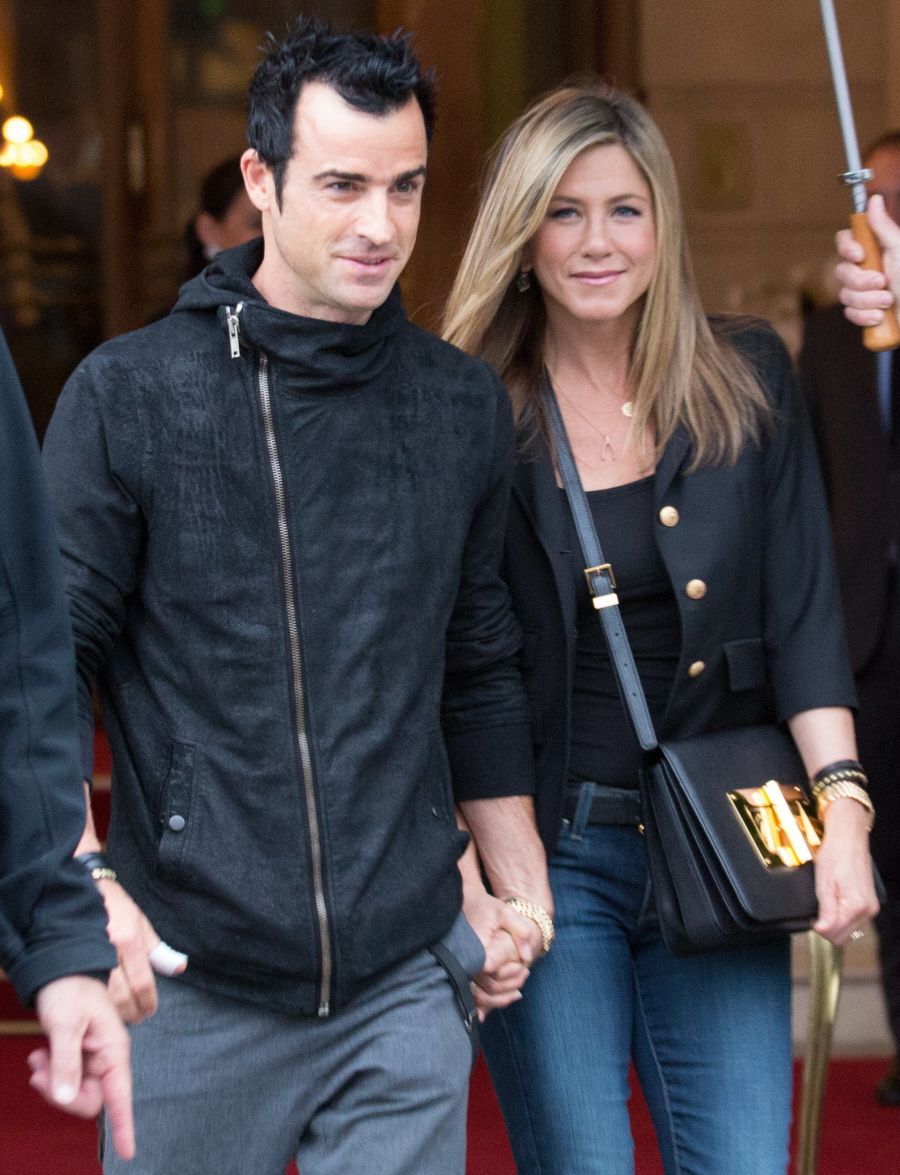 This announcement has made me review and revise my working theories about Jennifer Aniston and Justin Theroux. Didn't you hear? JUSTJEN FOREVER!!! Justin Theroux proposed to Jennifer Aniston on Friday (last week) – HIS 41st birthday. The backstory – Jennifer had been in North Carolina filming her latest movie, We're The Millers, for approximately two to three weeks. Until Justin flew to North Carolina last Thursday, they hadn't seen each other while Jennifer was working. Justin had been in New York and LA, and last Wednesday, Star Mag devoted their cover story to JustJen's "breakup" – the gist of Star's story was that Jennifer had issued an ultimatum to Justin about getting engaged, and he shined her on and they decided to take a break. And then the breakup rumors were denied, Justin flew to North Carolina, and magically, they got engaged!
Jennifer Aniston is getting married to boyfriend Justin Theroux!

"Justin Theroux had an amazing birthday on Friday, receiving an extraordinary gift when his girlfriend, Jennifer Aniston, accepted his proposal of marriage," his rep tells PEOPLE exclusively.

Aniston, 43, and Theroux, 41, an actor-screenwriter, have been dating for more than a year.

The couple – who both starred in Wanderlust – were first spotted together in May 2011.

"They are great friends," a source told PEOPLE at the time.

During an interview on Good Morning America the next month, when asked about her personal life, Aniston couldn't hide her emotions.

"Yes, I'm very happy. I'm extremely lucky, and I'm extremely happy," she said.
Congrats! I mean that too. I'm very happy for Jennifer and Justin, and I hope they last a long, long time. Mostly because I enjoy seeing photos of them together, and I enjoy The Transformation of The Theroux. I'm glad that Jennifer got some version of her fairytale – a dude who accepts her as she is, a dude who loves her lifestyle, a dude who is fine with the fact that she's always going to be the more famous person in the relationship (that's the big one – many dudes wouldn't and can't deal with that). When's the wedding?! Oh, God. I just realized that the tabloids are going to go crazy planning Jennifer's alleged epic beach wedding.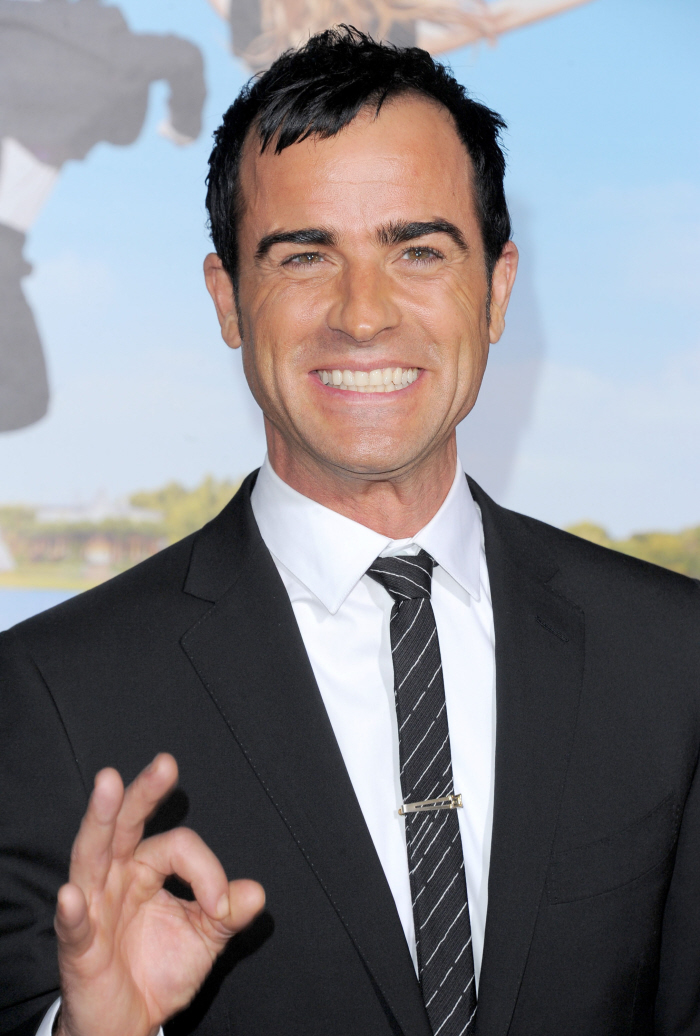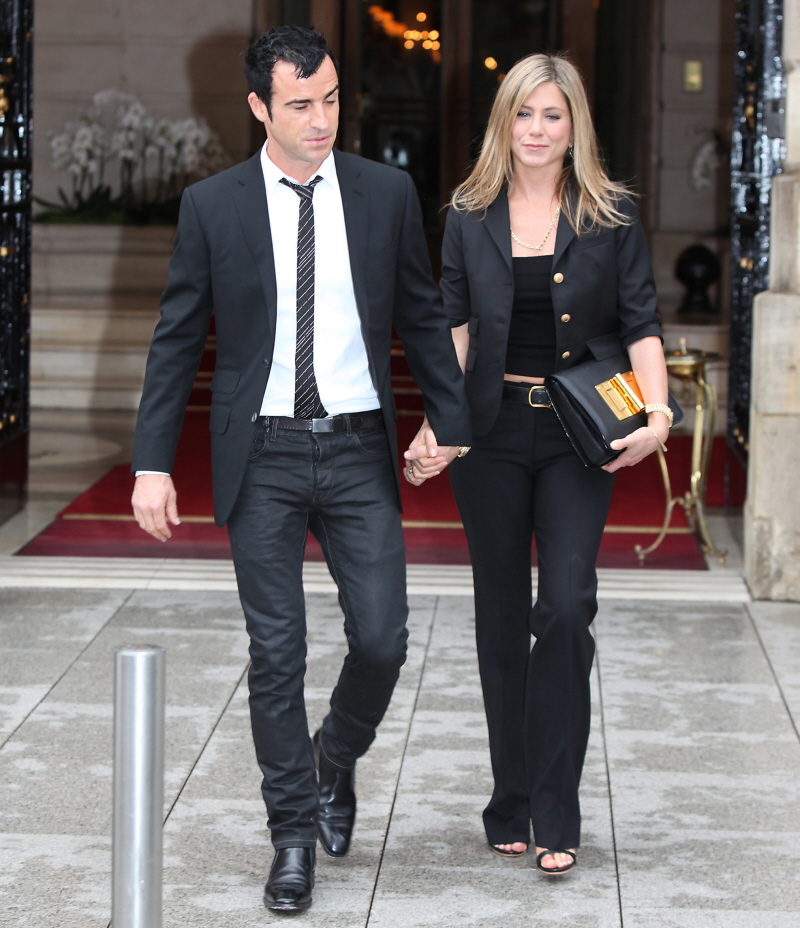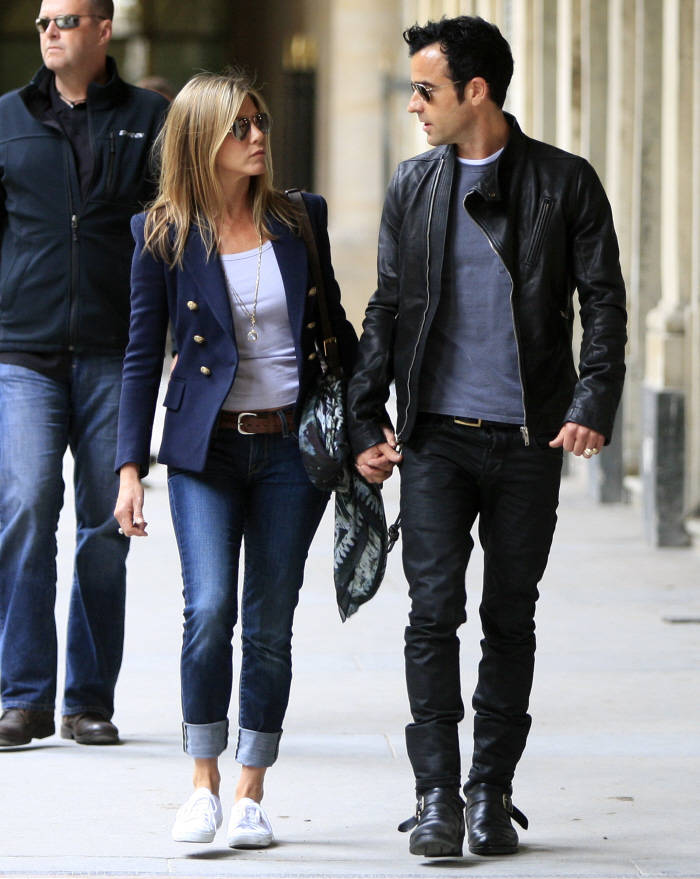 Photos courtesy of WENN, Fame/Flynet.