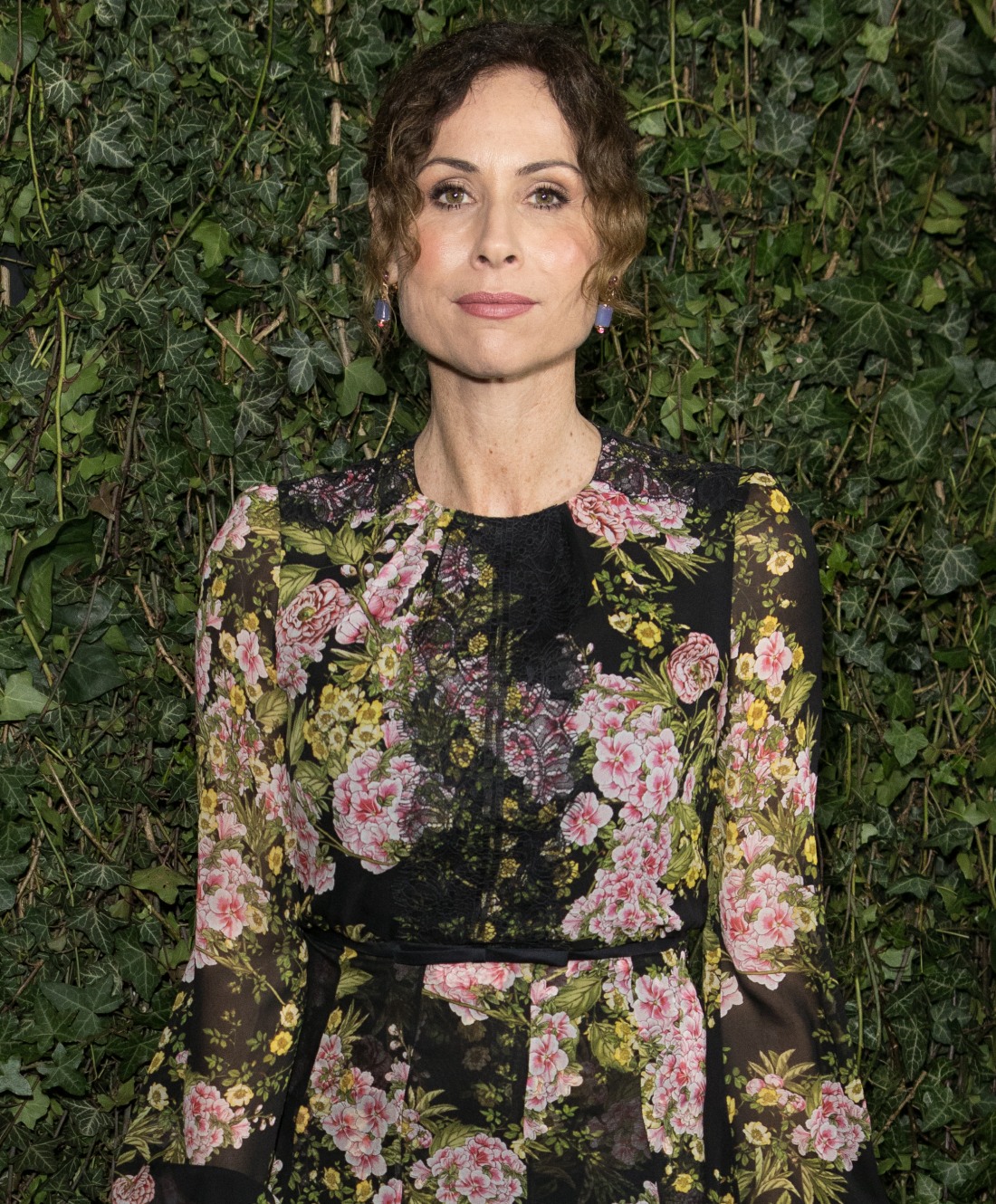 Late last year, Matt Damon f–ked up in a profound way. He misread the room, or maybe he's been told his every thought and opinion is deeply meaningful for so long, he just thought people were dying for his thoughts on the #MeToo movement and the months of stories from victims of Hollywood predators, stories that included brutal rape, assault, harassment, threats, abuse and more. Matt wanted everyone to know that he alone could adjudicate these cases and determine which predators get "passes" and which predators deserved to keep their careers, because there's a "spectrum of behavior," like the Olympics of abuse.
Women around the world told Matt Damon to shove his spectrum-of-behavior up his tone-deaf ass. One of those women was Matt's ex-girlfriend Minnie Driver. She trashed him on Twitter, and then she was still so angry, she sat down and gave an interview to the Guardian where she trashed him again. What she had to say was really powerful, and it's still powerful, because she's still talking about him and his all-too-prevalent mindset.
Minnie Driver isn't letting Matt Damon off the hook for his controversial comments regarding sexual harassment. Back in December, the British actress took her former boyfriend and Good Will Hunting co-star to task after Damon argued there is a "spectrum of behavior" to consider when labeling individuals accused of abuse. Damon ultimately apologized, saying on the Today show he should've "listened a lot more" before weighing in on the #TimesUp movement.

In a new interview with the New York Times, Driver said Damon's remarks "represented every intelligent, nice white male who feels it is their job to comment on the way that women metabolize stuff." Driver referenced Damon's original point of view, adding, "That somehow we should have a hierarchical system whereby touch on the arse is this, tits is this, you know, front bottom, back bottom, over the shirt, rape! That there would be some criteria."

In Damon's sit-down with ABC News, the Downsizing actor questioned, "You know, there's a difference between patting someone on the butt and rape or child molestation, right? Both of those behaviors need to be confronted and eradicated without question, but they shouldn't be conflated, right?"

Driver, who is a prominent advocate for the #MeToo campaign, thinks it's crucial men are involved in the women's fight, saying, "There's no way to move forward unless we do this together." When it comes to addressing the problem, the Speechless actress told the NYT she promotes a "model of truth and reconciliation" that allows survivors "to be seen and heard and the accusers get to hear that and get to metabolize that and then there is due process and then there is healing."
Matt "represented every intelligent, nice white male who feels it is their job to comment on the way that women metabolize stuff." That's pretty much it. Matt's thoughts were awful, clearly, but the way in which he dove into the discussion, the way in which he proudly announced his deplorable thoughts, it all smacked of that special kind of white male privilege. Matt has been told for decades that he's precious and profound and brilliant and "nice," that he's America's Handsome Boy-Next-Door and that of course everyone would not only want to hear him, but they would agree with him and think that he was so brilliant. Time's Up on those motherf–kers too.
Photos courtesy of Getty, WENN.