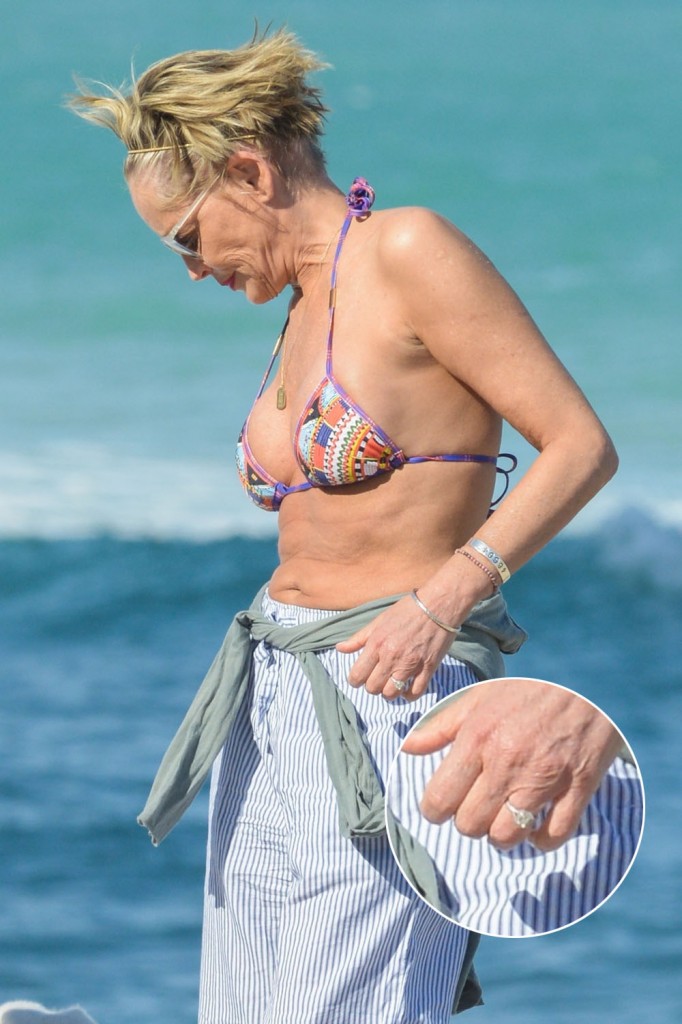 Sharon Stone has always been one of my favorite actresses. I can't tell you how many times I've seen Basic Instinct and, fun fact, I used her character in that movie's name as the fake name I gave to guys in bars (and the phone number I gave them to get them to go away was the movie theater times hotline…ahhh, youth) .The ageless beauty, who turned 60 on Saturday, not only still gives great interview, she may prove that the third time's the charm in love and marriage.
Sharon was spotted on a sunny Miami beach on Thursday with her boyfriend, Italian entrepreneur Angelo Boffa. The actress was rocking a bikini top and relaxed drawstring pants and sported a sizable diamond ring on THAT finger. It's a gorgeous emerald cut diamond on a simple platinum band. I'm envious. Angelo was wearing jorts, but he is still a handsome guy, so he gets a pass. Just don't let it happen again. He's 41, but that doesn't matter, right? I certainly don't care – and they look great together. The couple have been an item since at least January, where they attended a screening of Sharon's new HBO series Mosaic in New York.
If Sharon decides to walk down the aisle with Angelo, it will be marriage number three. Sharon's "starter marriage" (hey, that's how I refer to my first one) was to TV producer Michael Greenburg. They married in 1984, separated in 1987 and the divorce was finalized in 1990. In 1998 she married Phil Bronstein, an executive editor at The San Francisco Chronicle, and owner of one of the best mustaches in the biz. Their union lasted five years, with Phil filing for divorce in 2003, citing irreconcilable differences.
I am not a 100% believer in love in first sight, but, if Sharon and Angelo are happy together, I don't have a problem about them getting hitched. Sometimes when you know, you just know. Regardless if the ring is merely an elaborate token of affection or if there's a wedding band joining it in the future, I'm glad Sharon's happy and making the most of her 60th birthday. I hope I look that good and am sporting some bling on that finger when I hit that age (which isn't too far away).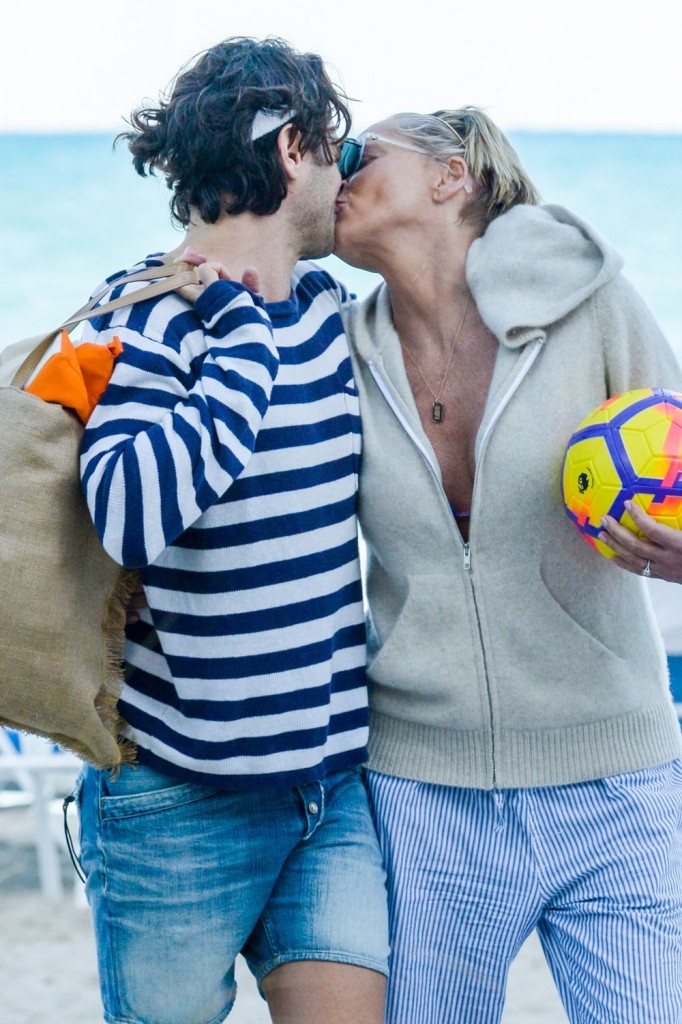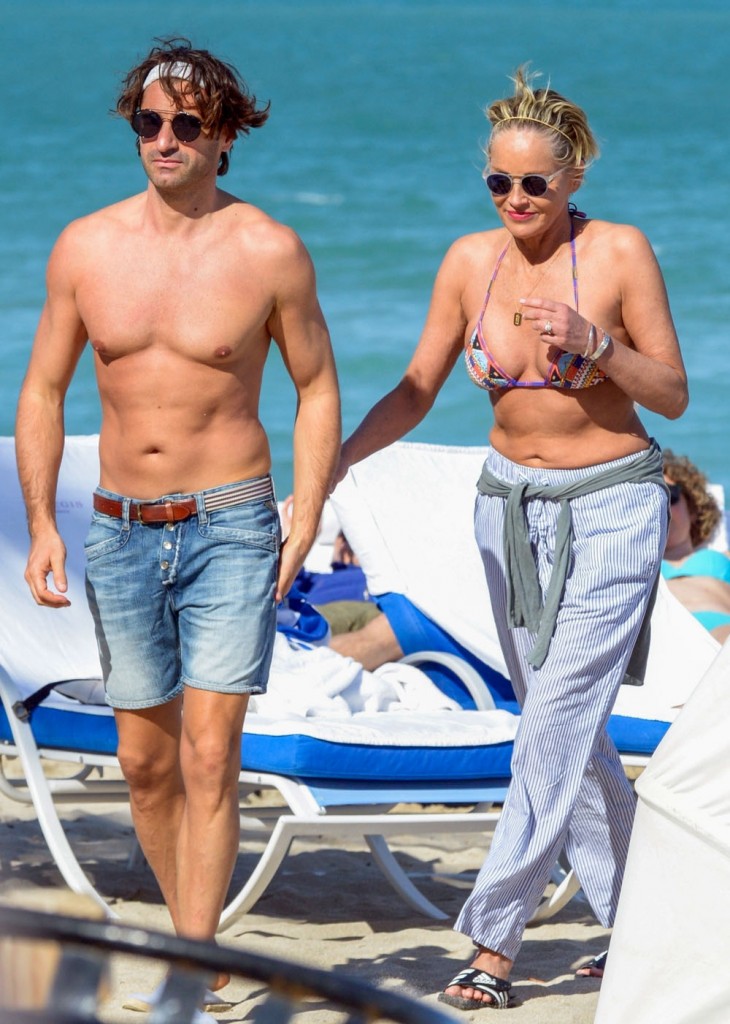 Photos: Backgrid