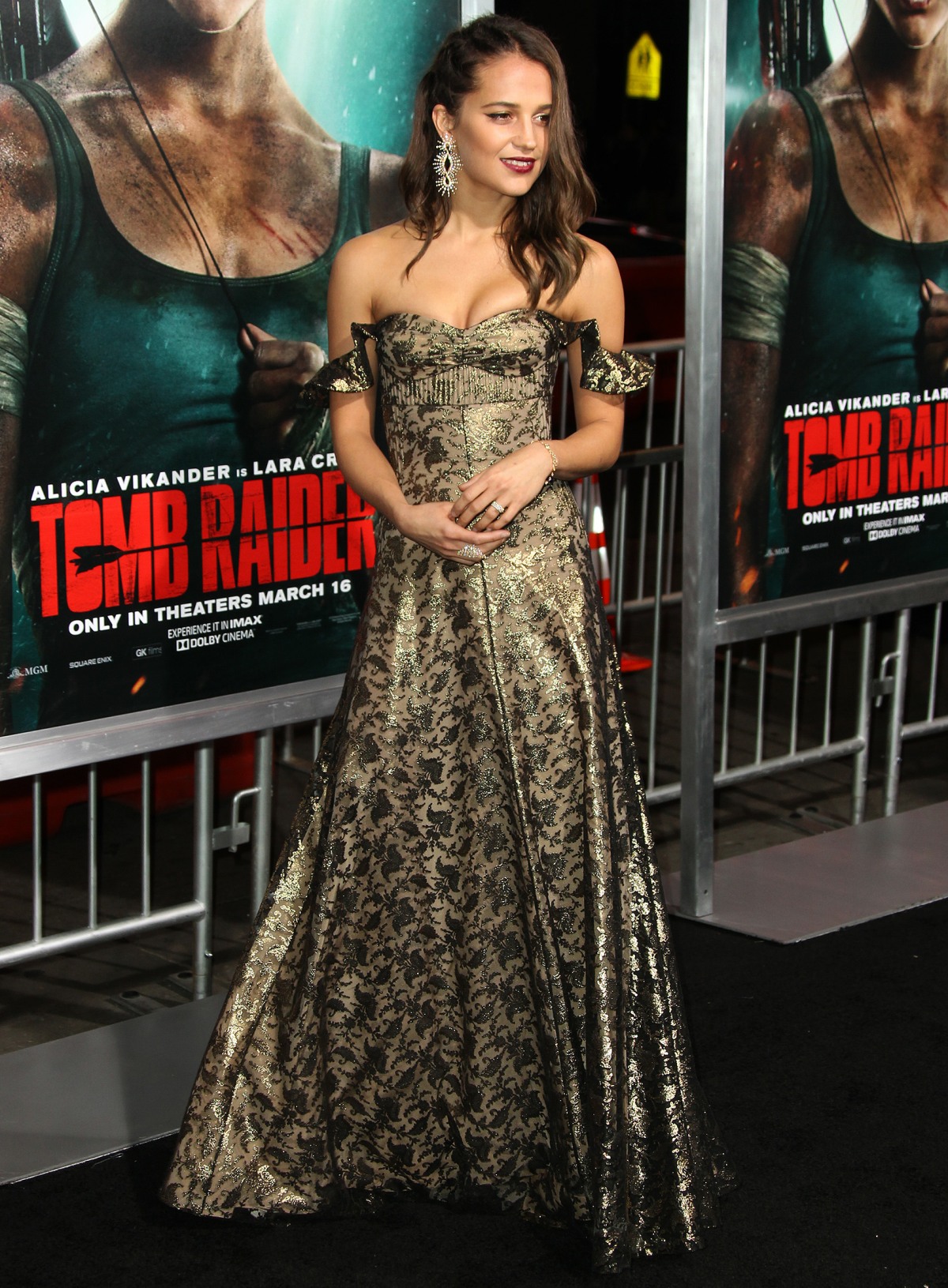 For years, I thought Louis Vuitton was doing Alicia Vikander dirty with the dresses she was given for her major red carpets. There were a few gowns which were good, to be fair, but there were too many weird milkmaid/beer maiden ensembles which looked costumey and strange. While Alicia has a great figure, she's not some tall, model-type clothes hanger – she needs to be given the right clothes for her petite proportions, and she's not some Cate Blanchett-esque type who can make any look "work."
That being said, Louis Vuitton seems to be doing better by Alicia lately. While I disliked her Golden Globes gown (too prim) and I didn't care for her Franciscan monk look in brown, I actually really liked her gown at the London premiere of Tomb Raider. And now this LV look at the LA premiere last night… I don't hate this? I mean, I think the fit could be better – her boobs are being scrunched up to a ridiculous level – but this is okay? LV seems to want Alicia in bronzes, yellows, coppers and browns, right? That must be their "Vikander palette." My only complaint here is that after doing too many red carpets looking like she's not wearing ANY makeup, Vikander's makeup here looks slightly clownish and a bit too heavy, especially with that dark lipstick.
Also: Kate Bosworth was at the premiere with her husband Michael Polish. Hey, Bos. Oh, and bonus Walton Goggins, who is the villain in Tomb Raider.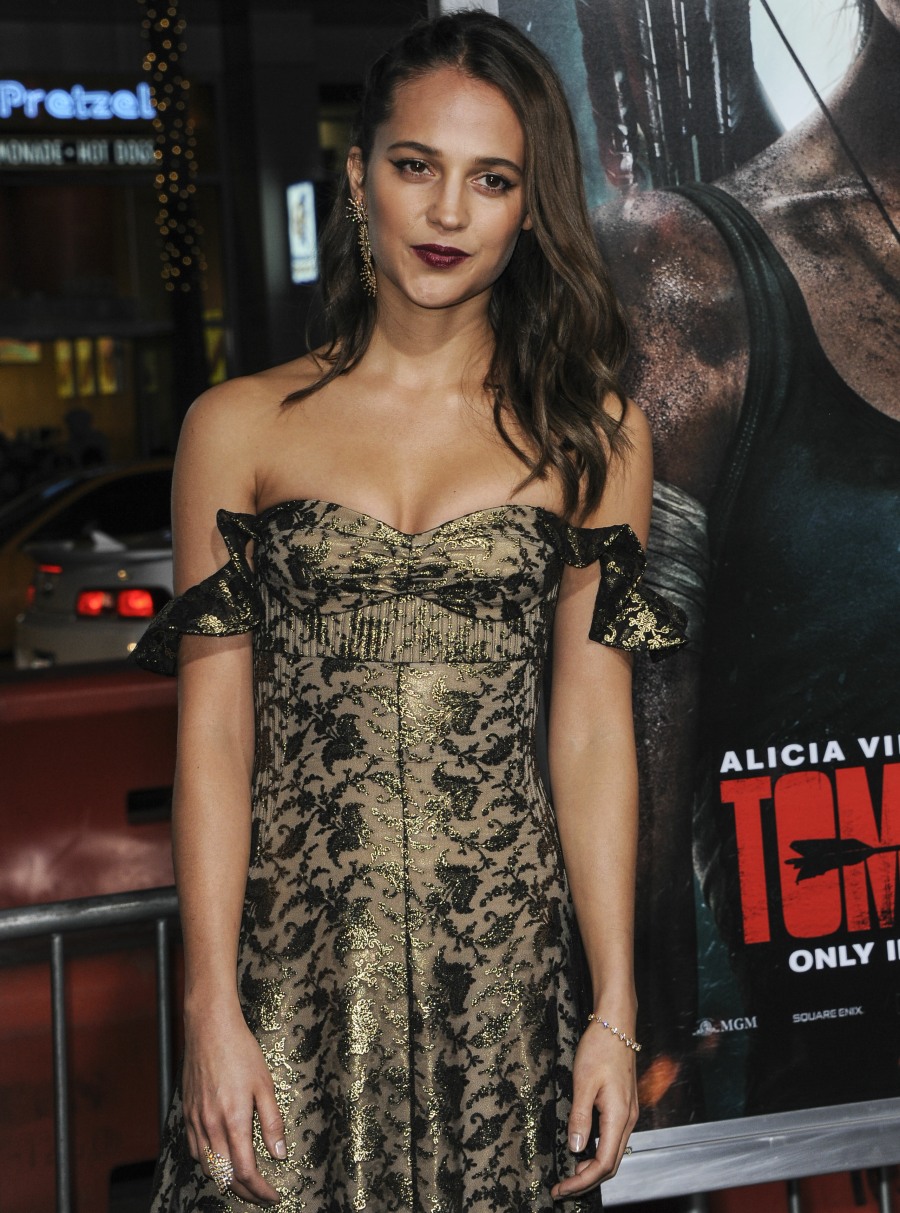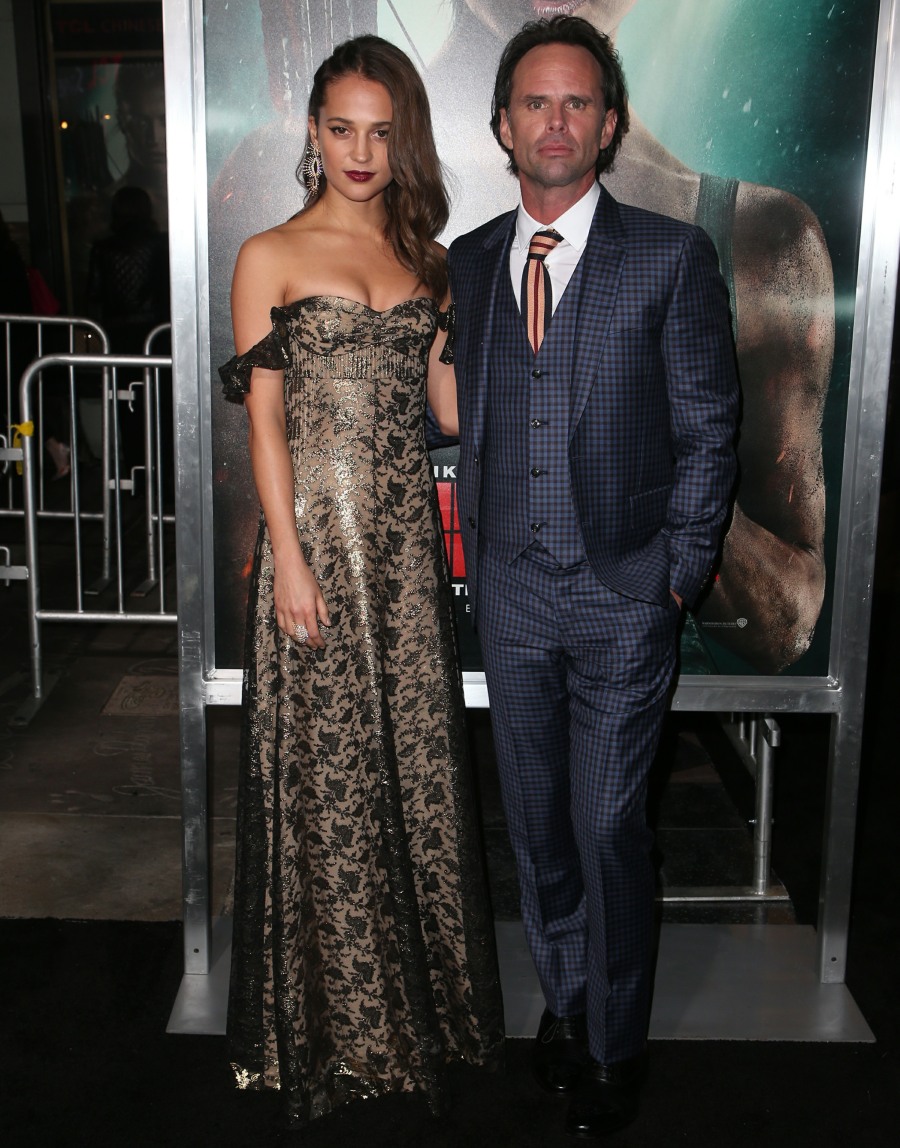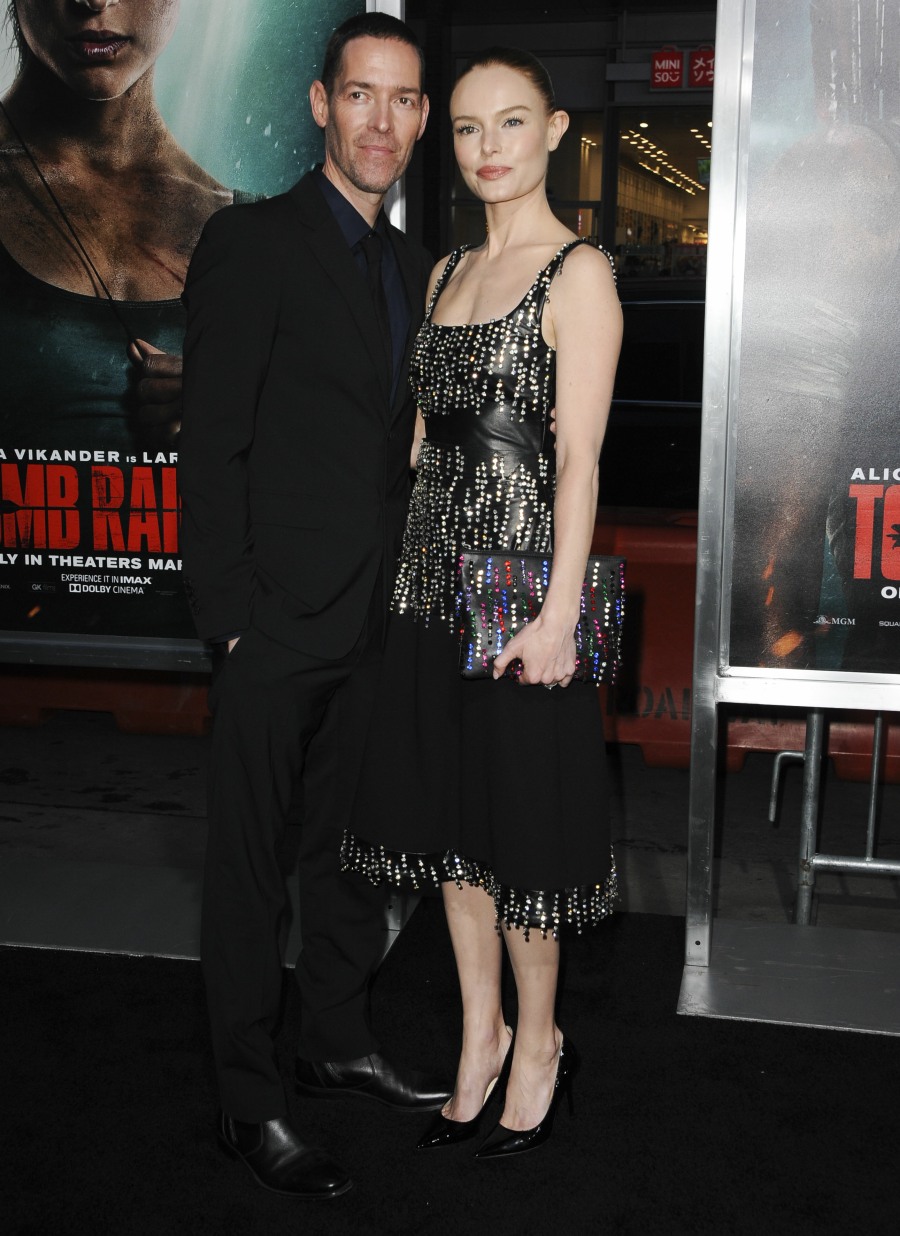 Photos courtesy of WENN.