The last time we checked in on LuAnn de Lesseps – formerly Countess LuAnn – she was getting absolutely bonkers-wasted and assaulting the police officer who was trying to arrest her. That was over the Christmas holiday. As it turns out, LuAnn spent much of the past year being a total wreck, and now that Real Housewives of New York's new season has started, LuAnn is obviously doing a lot of promotional appearances, and as such, it's become sort of an apology tour. One of the things she's apologizing for? Her Halloween costume, wherein she put on orangey blackface and a bad wig and dared to call herself Diana Ross. Apparently, THAT was in the premiere episode of RHONY.
The newly divorced Luann de Lesseps stepped out as Diana Ross on Wednesday's premiere of "The Real Housewives of New York," marking her first appearance on the series following her summer split from Tom D'Agostino after seven months of marriage. Wearing a white jumpsuit and a sky-high wig, de Lesseps' look at co-star Dorinda Medley's Halloween party raised a few eyebrows from castmates because of what appears to be darker makeup on her skin.

"I'm Diana Ross because she's fabulous," de Lesseps proclaimed during her confessional interview. "Tom is not in tow, so I'm feeling liberated. It's been a while since I've felt my girl power." Castmate Carole Radziwill, however, found de Lesseps' ensemble "disrespectful."

"Something's a little off about Luann's costume," Radziwill, 54, told the cameras. "I think she's tone-deaf when it comes to cultural stereotypes. She's generally tone-deaf anyway," she added.

Bethenny Frankel had her own choice words.

"Luann's got the balls of a burglar," she said. "You've gotta give it to her. She gives zero f—ks, well, I take that back."

Before the show's premiere on Wednesday, she addressed the controversy.

"I had makeup on, but not anything that would make me look– I had like, tanning cream on," de Lesseps told ET. "I think that the tanning cream, and the big hair piece I have, which was amazing… I was doing my version of Diana Ross."

While she added she "wasn't at all worried" about how her look might be interpreted, she did offer an apology.

"I was being an impersonator for Halloween. I didn't mean to offend anyone by being Diana Ross for Halloween, it just didn't even kind of enter my mind … I wasn't at all worried about that, and all of a sudden it became a thing," she said. "I'm so sorry. I don't want it to be a thing, so I apologize if I have offended."
"I don't want it to be a thing, so I apologize if I have offended." Drunk bitch please. LuAnn LOVES that people are talking about whether she did blackface. Personally, looking at the 'gram, I don't think it was blackface, it was orangeface. She did it on purpose too, because she knew it would be too "controversial" to actually attempt blackface, so she just bronzer'd the f–k out of her skin so she would be a deeper orange. LuAnn also stopped by Watch What Happens Live, and she apologized again, saying: "I never meant to hurt anybody's feelings. I love Diana Ross and I totally respect Diana Ross… I had bronzer on, that I wear normally, like the rest of my skin — I'm tan right now. So I didn't add anything, or try to ever, ever dream of doing a blackface, ever."
But!! In the stills from all of the "party scenes" during the RHONY premiere, her skin definitely looks darker than in the Instagram?!?! Fuuuuck, she really did do blackface, not bronzeface.
Bronzer blackface is still blackface, Luann. Not a good look. #RHONY pic.twitter.com/pP1Cu0fL9l

— Erin Medley (@E_Meds) April 5, 2018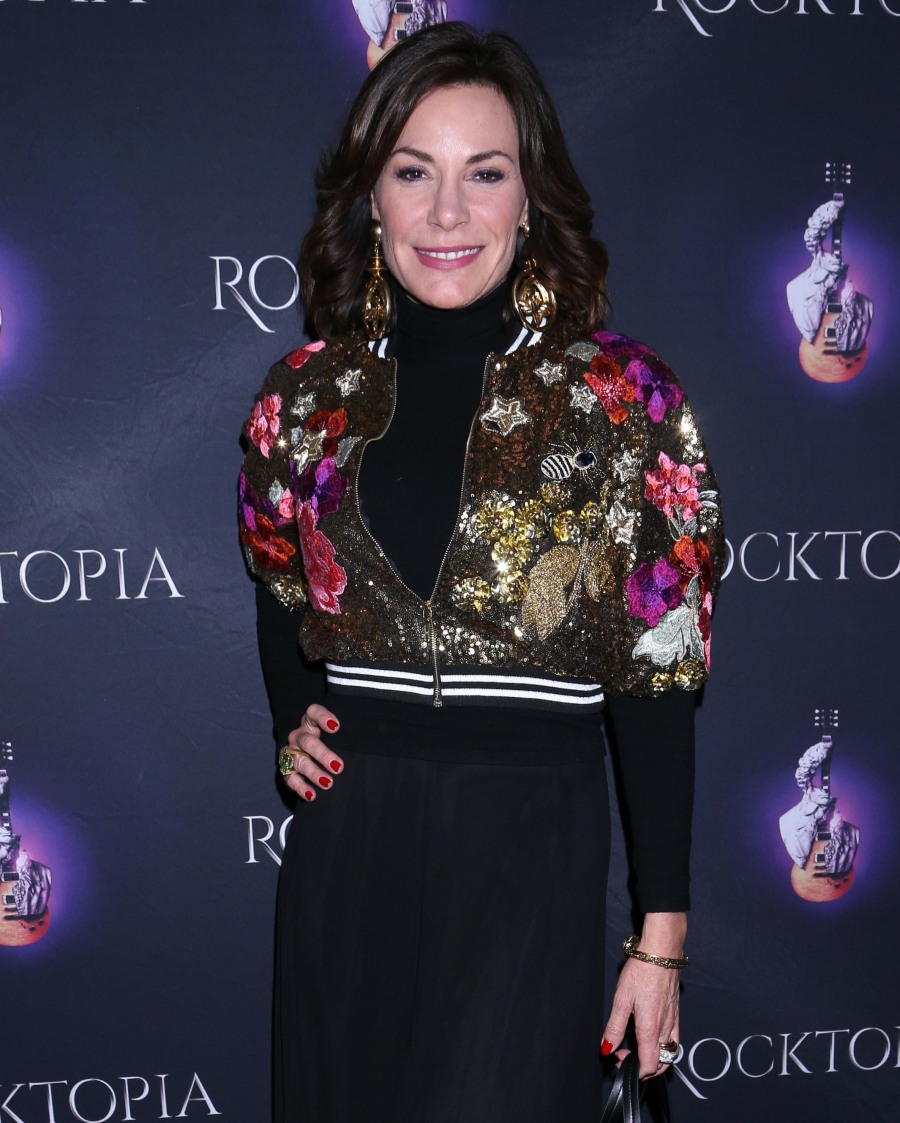 Photos courtesy of Instagram, WENN.