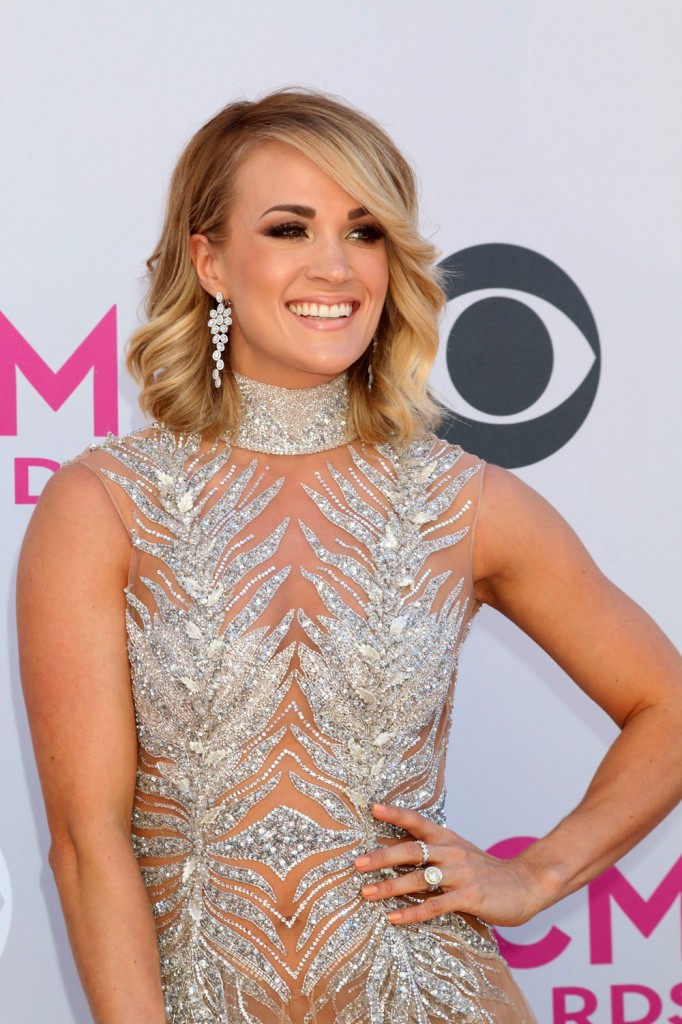 Carrie Underwood has been meting out photos and details since she suffered an injury last November which required 40-50 stitches to her face. She's been extremely controlling of her image to the point of sharing only faraway photos and photos of half her face. Some people find that tedious and it's clear that she's gradually coming back into the spotlight on her terms, which is her prerogative. It's got to be difficult to suffer a disfiguring accident as a public figure. Emily Yahr at The Washington Post did a timeline of Carrie's injury reveal which cracked me up a few times. Yahr writes of one of Underwood's Instagram photos "this will become important later" as we learn more about the singer's injuries.
The last time we reported on Carrie she had shared a photo of herself on stage rehearsing, her face barely visible. If you squinted, you could see a scar under her eye. She also posted a teaser for something, I assumed it was an interview, with just a photo of her eye with glitter dripping from it and the date and time "This Wednesday, April 11. 6am ET." I assumed that would be an interview, but it was the premiere date for her new single, "Cry Pretty," which came out this morning on the radio and with a lyric video. I'm rolling my eyes at that, but a lot of pop stars tease their single releases. If Taylor Swift did that we would have 2-3 more steps to the process.
In the meantime Carrie posted an announcement of the fact that she's performing on Sunday, at the ACM Awards. She revealed this in a long update on her fansite stating that she's healing well and that she's excited for her new album. (She included a couple of paragraphs about her husband's hockey team, The Predators, and a song she did with Ludacris that came out earlier this year, "The Champion," but I'm cutting that part.)
I just wanted to say hello and share some updates with you all…lots of exciting stuff happening!

First off, physically, I'm doing pretty darn good these days! My wrist is almost back to normal, about 90% there…and the docs say that last 10% will come in time. And my face has been healing pretty nicely as well. I definitely feel more like myself than I have in a while. One of the silver linings for me in this healing process is the time I've gotten to spend with Mike and Isaiah. I've been calling it "forced relaxation." Sometimes I think things happen in order to make us slow down. It also means I've been home to support my favorite hockey player coming out of retirement…

The first single is a song I love so much and can't wait to share with you. It's called "Cry Pretty" and I wrote it with three incredible women: Hillary Lindsey, Liz Rose, and Lori McKenna, who also write under the name Love Junkies. I joined one of their writing sessions last year to see if we could come up with some magic…and we did! The title refers to when emotions take over and you just can't hold them back. It really speaks to a lot of things that have happened in the past year and I hope when you hear it, you can relate those feelings to those times in your life. It's emotional. It's real. And it ROCKS! It comes out TOMORROW at 6am ET, and I'm so excited I'll be performing it live on the ACM Awards this weekend, so I hope you'll all tune in to see it!

Needless to say, I am beyond excited for this new album and everything that comes with it…more on that soon. Of course, we're already talking about a tour, but that's a blog for another day! Thank you all so much for your love and support this year and always. I feel it and I appreciate it. And I can't wait to start this new chapter with you!
That's a lot of words to say a few things (I cut a lot in the excerpt) but at least Carrie writes clearly and with enthusiasm. She's not saying things in a roundabout pseudo-intellectual way like other celebrities (Katherine Heigl). Like so many of you, I was getting a bit tired of Carrie's now-you-see-me routine, but it's how she's chosen to handle a tough setback. Plus "Cry Pretty" is really good! I started listening to it thinking I would turn it off, but it pulled me in and I got goosebumps. I'm not even that into Carrie's genre of country pop but this is a powerful song. NPR has a nice analysis of how "Cry Pretty" is a metaphor for what she's gone through and how she's expected to keep up her image no matter what. It's an anthem for women who aren't allowed to let the cracks show. I'll watch her performance on Sunday and when this song comes on the radio I'll listen to it.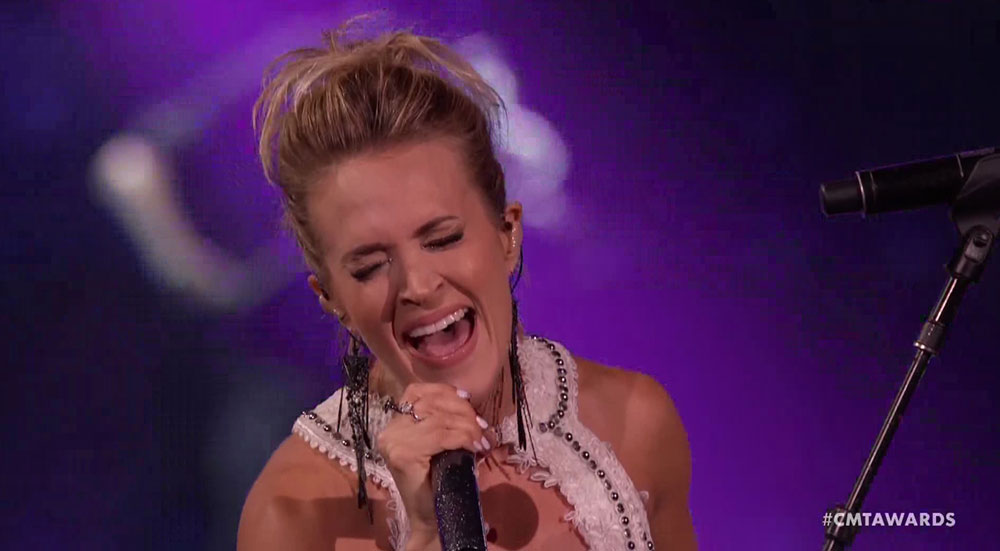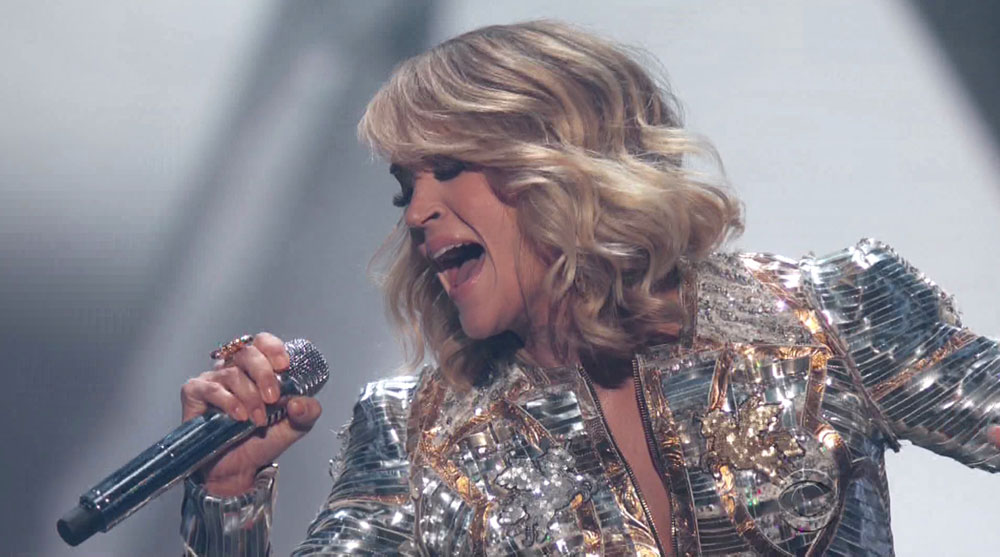 photos credit: WENN