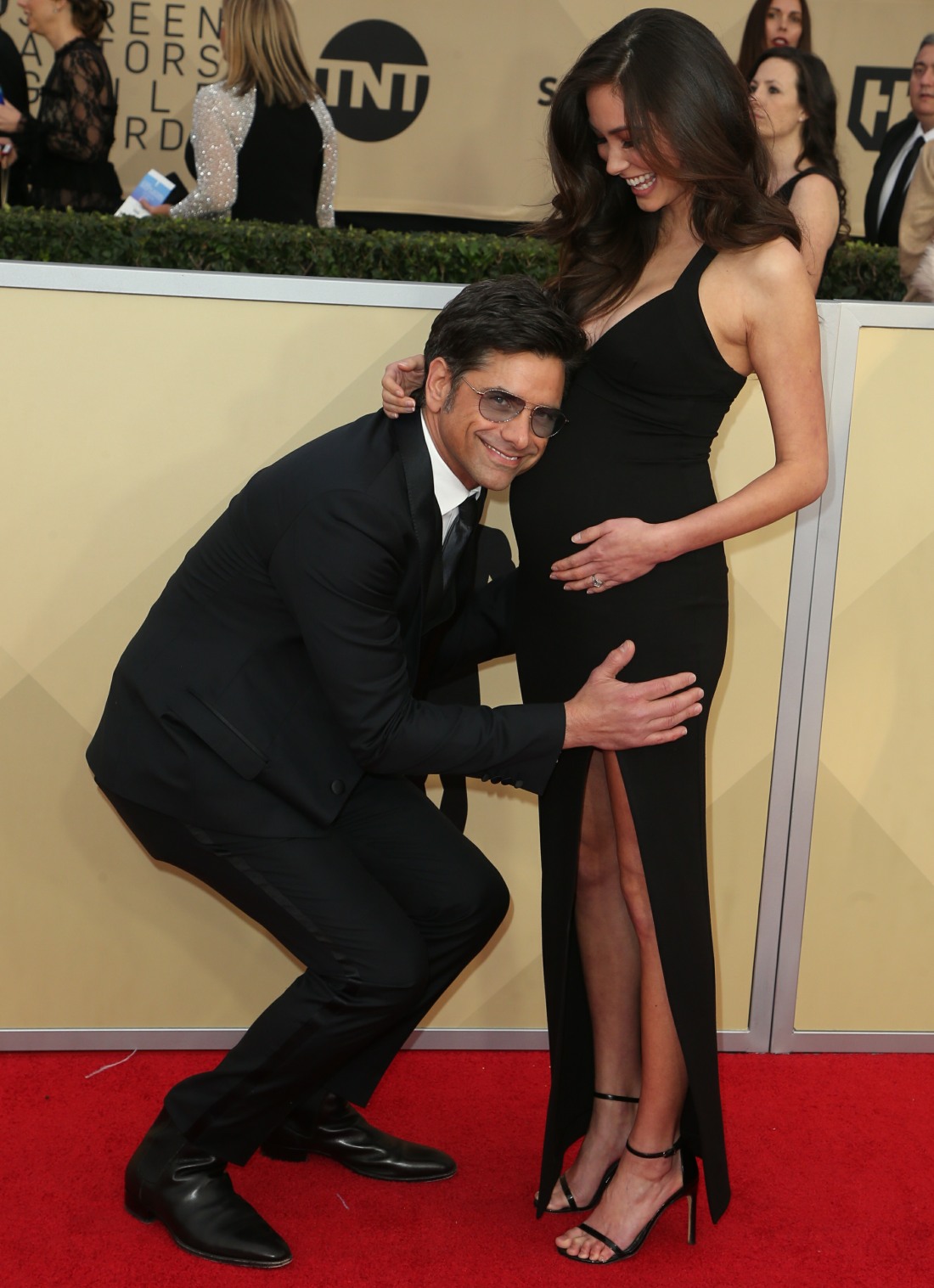 I actually thought that this already happen, but it didn't happen until now. John Stamos and his young wife welcomed their first child this weekend. They got a healthy baby boy and they named him Billy Stamos, after John's late father. John was close to both of his parents. His dad passed away in 1998, and his mom passed away in 2014. My guess is that if they had a girl, they probably would have named her after John's mother too.
The timeline for John and Caitlin McHugh was pretty fast. They got engaged at Disneyland in October 2017. In December, they announced Caitlin's pregnancy and they were married in February. Do I think that John proposed to her because she was pregnant? Yes. But I also think he's very happy right now and that he genuinely loves her, and he's so happy that he's now a father (at long last). He's 54 years old, Caitlin is 32.
Thoughts on the baby name? I don't mind Billy, but I hope the kid's legal name is William. On the Instagram, John just calls him Billy so it's possible that the kid's legal name is that. Also: thoughts on the baby-announcement IG which doesn't include the mom??? That move is called The Justin Timberlake.
Photos courtesy of WENN, Instagram.