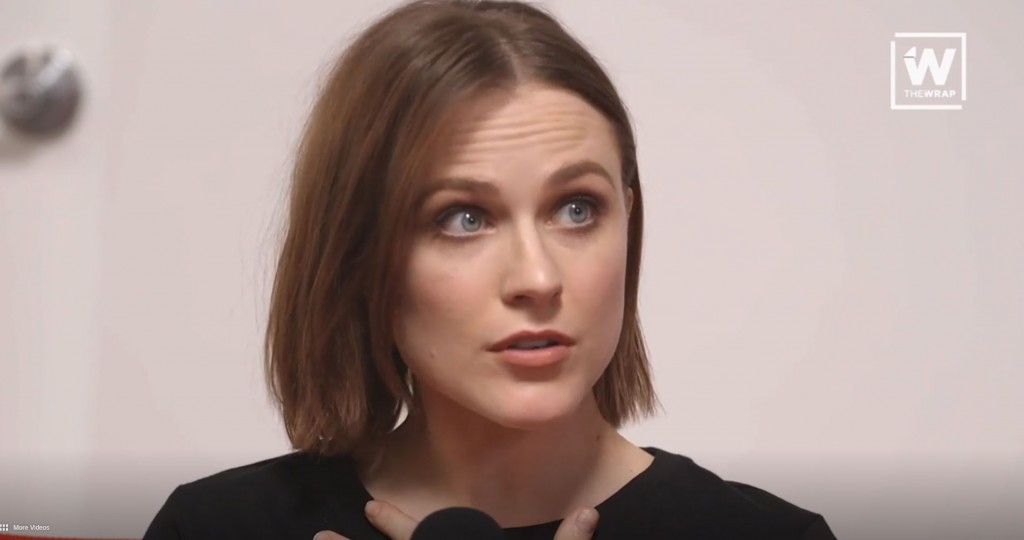 Evan Rachel Wood has a new interview with The Wrap in which she reveals that she recently was given pay equity on Westworld and that it really touched her. You can see the video on The Wrap's site and it gave me a lump in my throat. Evan explained that she never was paid the same as her male counterparts, that she's made about the same amount of money for years, and it sounded like she expected that but did try to ask for more. HBO recently worked to ensure that the actresses on their shows were paid equal to the actors, and this was in part was due to Reese Witherspoon's initiatives with the network. The Wrap had some quotes from HBO President Casey Bloys, who said that they're making sure actresses have pay equity, particularly for shows that run more than one season. If only all networks (cough Netflix) would follow suit. Here's some of what Evan said, and she also revealed that the pay equity was for season three, not season two which premieres this Sunday.
I have never been paid the same as my male counterparts. I think I'm just now to the point where I'm getting paid the same as my male co-stars.

How did you find out?
I was just told that, you know, 'Hey you're, you're getting equal pay.' And I was like [gasp]. And I almost got emotional/ I was like, 'I have never been paid the same as my male counterparts … Never, never.'

I was married to an actor for years and he always got paid more than me. I actually worked more.

I've made pretty much the same amount of money for years. I'm not saying I'm in like dire straights, I'm very lucky. I'ts more about if you're getting paid fairly or if you're getting paid less simply because you're a woman. That's not fair.

I found out… I'm always fighting for that. And I have turned down projects — "Westworld," it's like, I get it [the pay differences] a little more. It's like, 'Well, you're Anthony Hopkins or Ed Harris.' But I think now we're all doing equal amounts of work and really hard work.

This is the first time that somebody made a point of it. 'You're getting this, you deserve it.' That was nice.
Rachel Brosnahan and Alison Brie were on the couch during that interview and they were nodding and agreeing for the most part.
Evan was married to Jamie Bell from 2012 to 2014 and they have a son together, who turns five in July. (I don't think they've ever revealed his name because they made a point of not telling the press and I can't find it.) Imagine that Jamie Bell always made more than Evan when she worked more and was arguably the bigger star. It's mind boggling but it's not surprising.
I will never forget the day in the late 90s when a male manager at a tech firm took me aside and told me candidly that I was making less than the male contractors and that I should ask for more money. This was after I had interviewed for another job and was about to leave. I asked for more and got paid more at that job and on future assignments, but I never would have considered it if I wasn't told it was an option. Like Evan, it was something that I took for granted and I didn't even realize the extent of it. At least we're having these conversations now, but given all the work our mothers and grandmothers did the pace of change seems glacial.
How does this woman make green eyeshadow look good?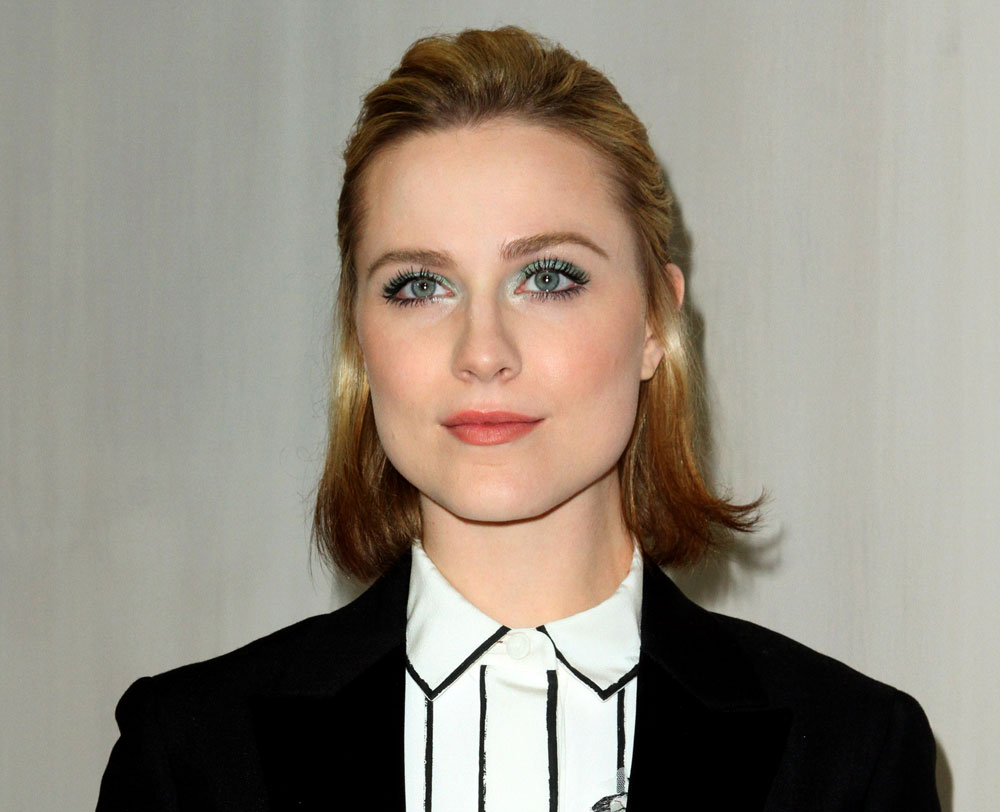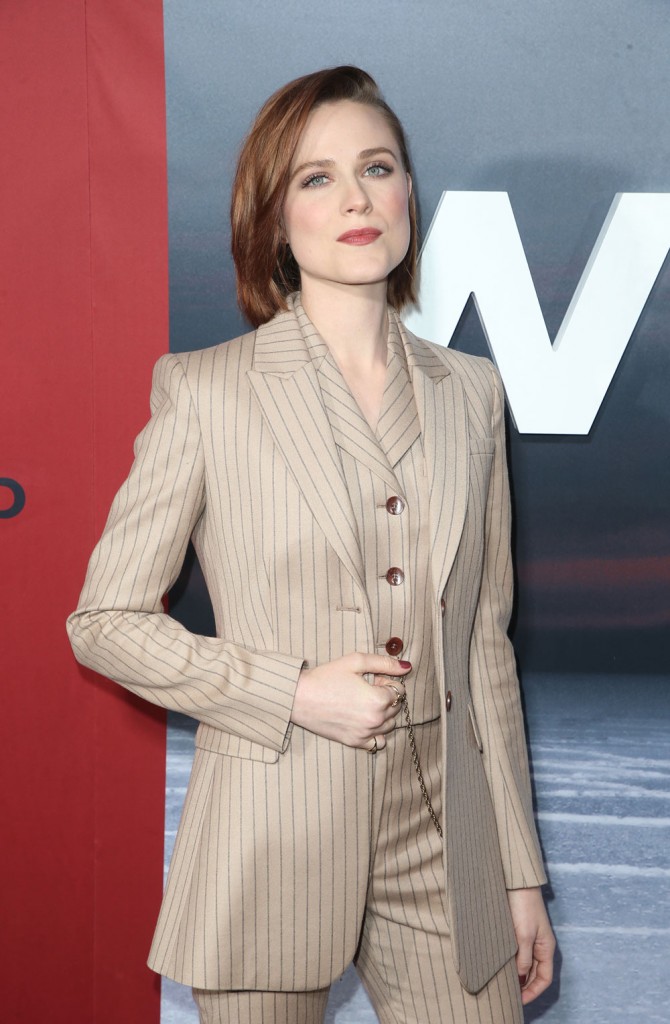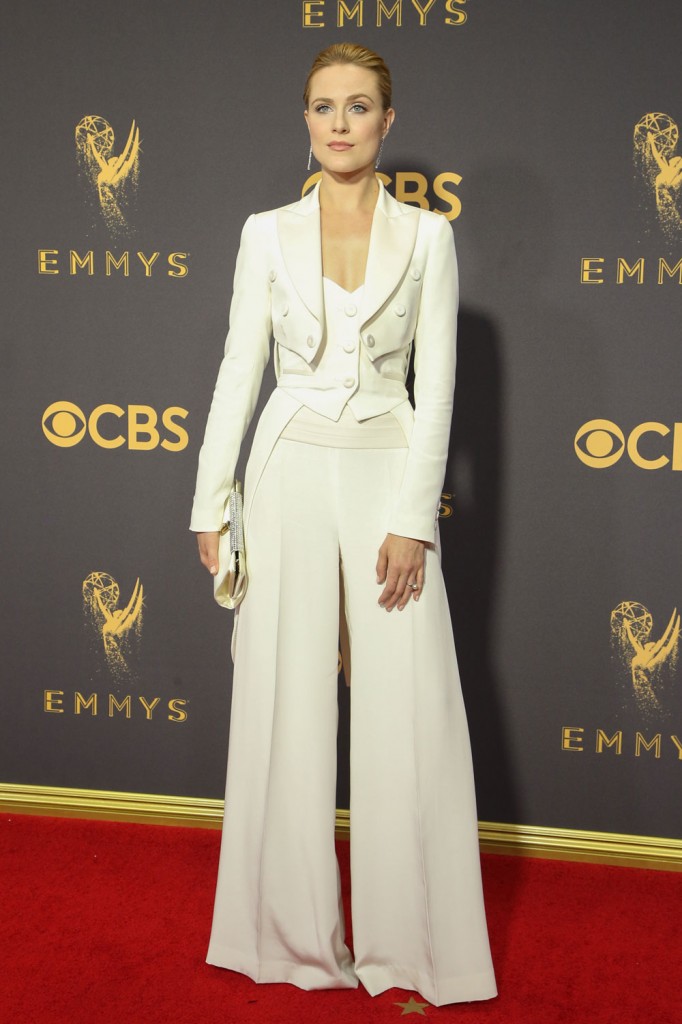 photos credit: WENN