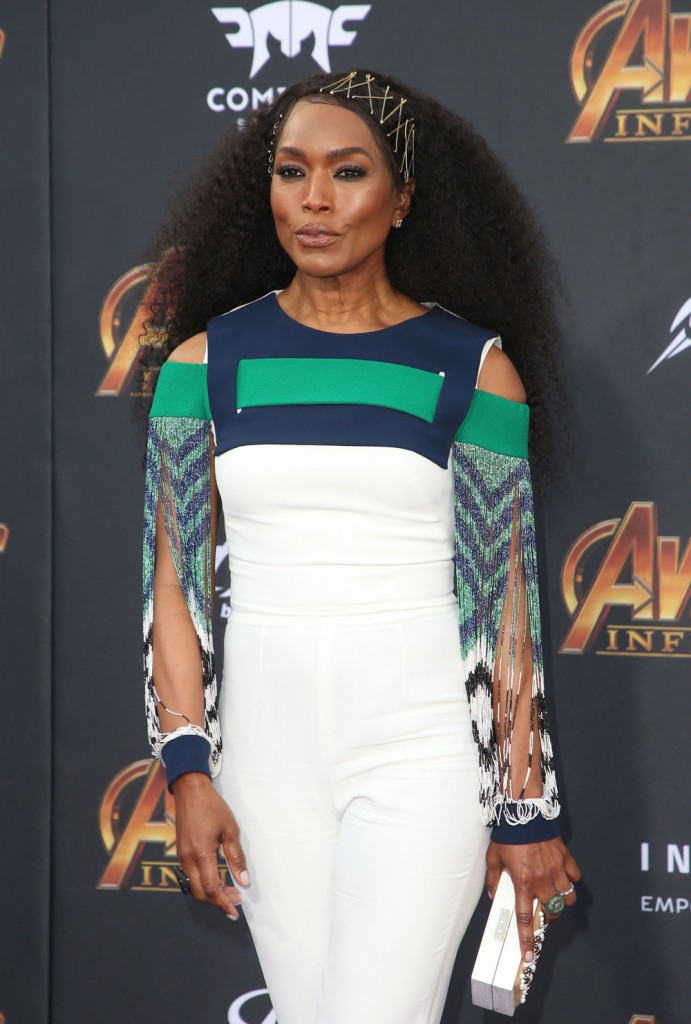 Avengers: Infinity War is out this weekend and it's sure to make a billion dollars, judging by the fact that seemingly every superhero from every Marvel movie is involved. Black Panther has set the bar impossibly high, but I think Infinity War can get close to that, riding on Black Panther's coattails alone. We'll be covering the photos and fashion in a few posts this morning as there were so many people there. I wanted to focus on Angela Bassett first because I adore this white jumpsuit she's wearing. It's got a green stripe threaded through the bustline, there are open shoulders and beaded chevron sleeves and it's just modern, bold and striking. Also her styling is beautiful.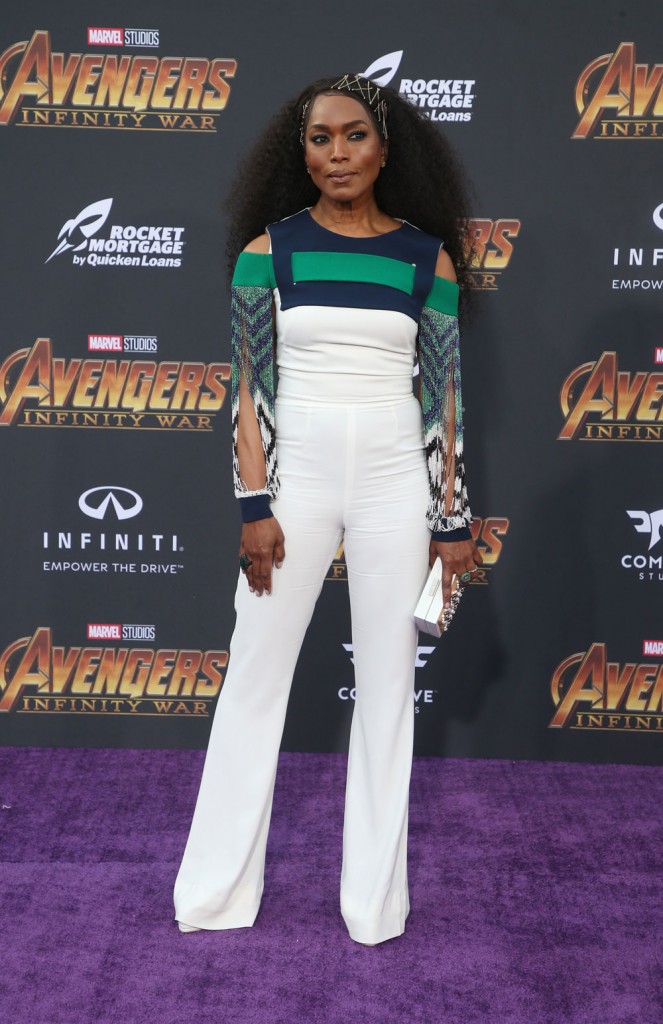 Danai Gurira was more of a miss in a this deep v-neck red full length gown with intricate beading. The floral and bird pattern is lovely but there's something off about the cut and this looks too fussy for a premiere. This is more of an awards ceremony dress.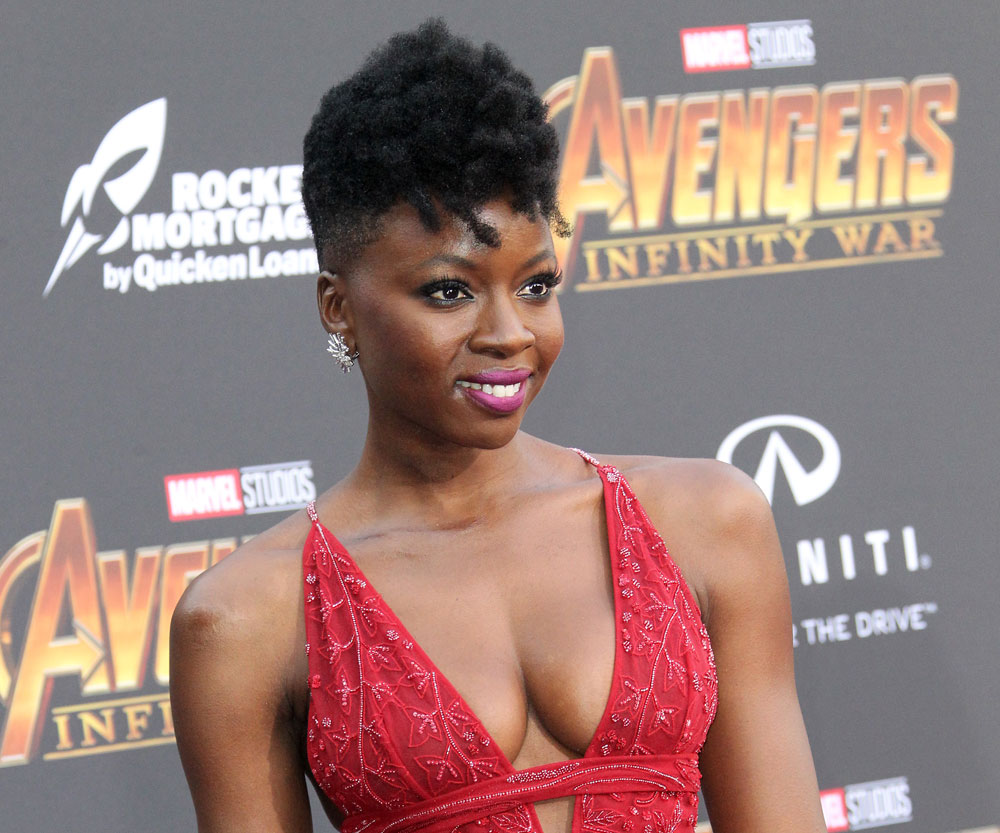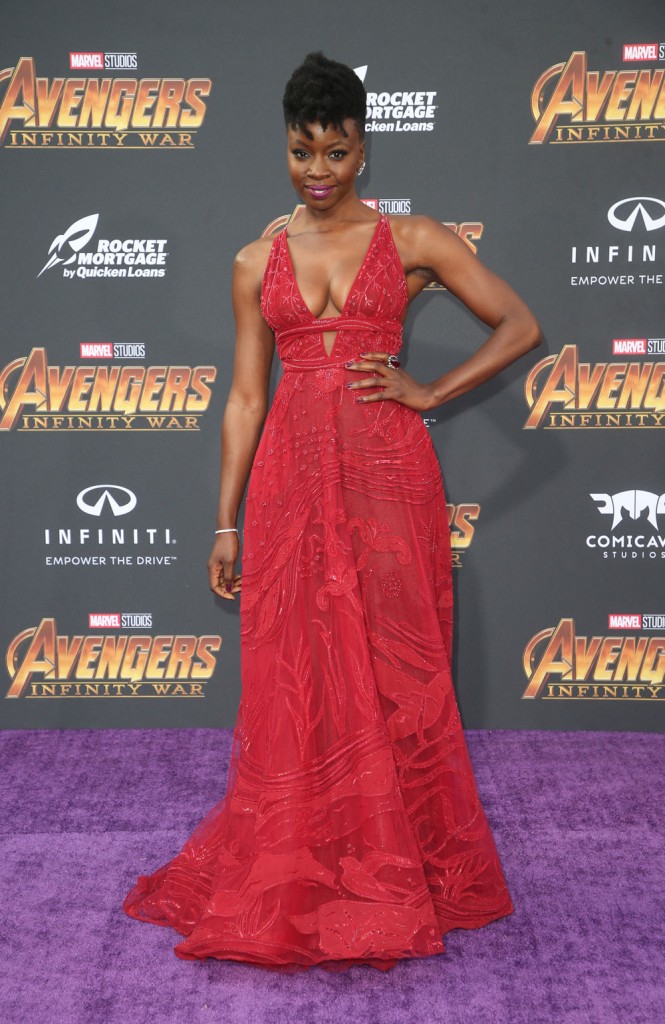 Letitia Wright was in Prada, in this crazy purple, black and aqua suit with a weird tulle neckline and skirt. Maybe I would like this without the giant bow at the back of her neck, without the skirt and without the abstract flowers in the pattern. The suit has water droplet detailing and that's enough to make it interesting without everything else going on. Her asymmetric blunt cut is awesome and she's young enough to somewhat pull this off. There's something fun about this.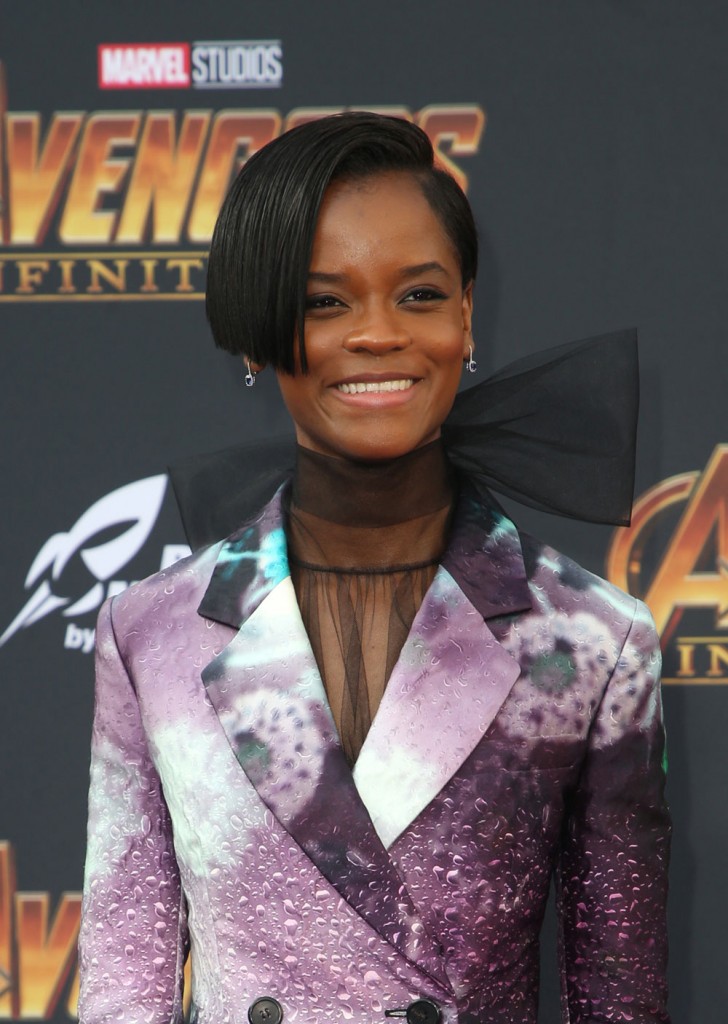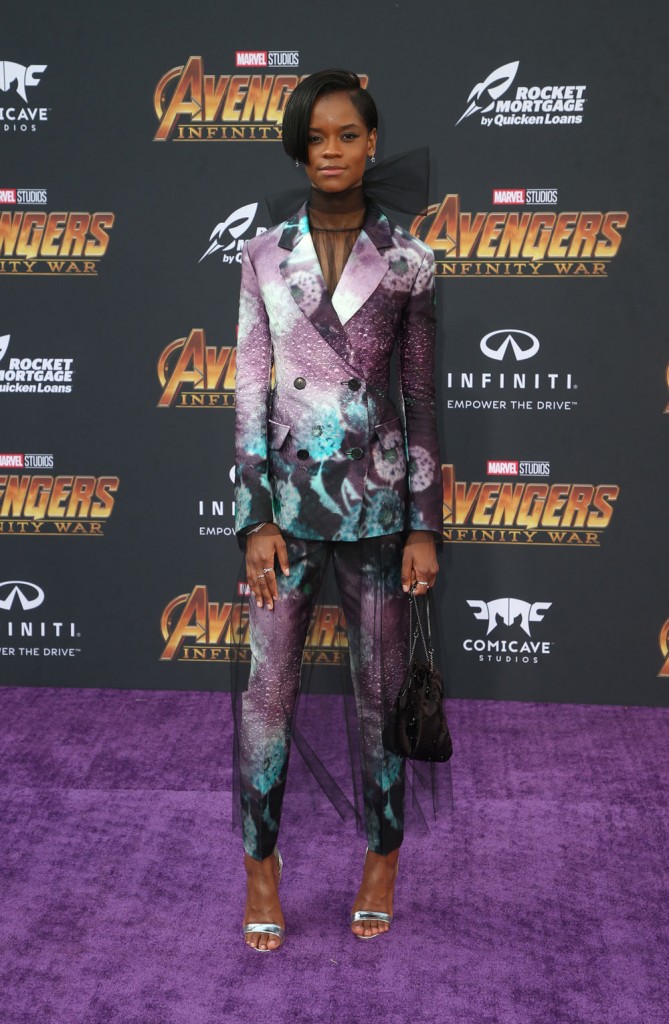 Chadwick Boseman is 40! I always look that up when I cover him because I assume he's in his early 30s. Look at him working this colorblock red and blue shirt with a green suit. Chadwick and his stylist, Ashley Weston, were featured last month in THR's power stylists issue. She has some hot photos of Chadwick in more casual wear on her Instagram. I bit my lip a few times.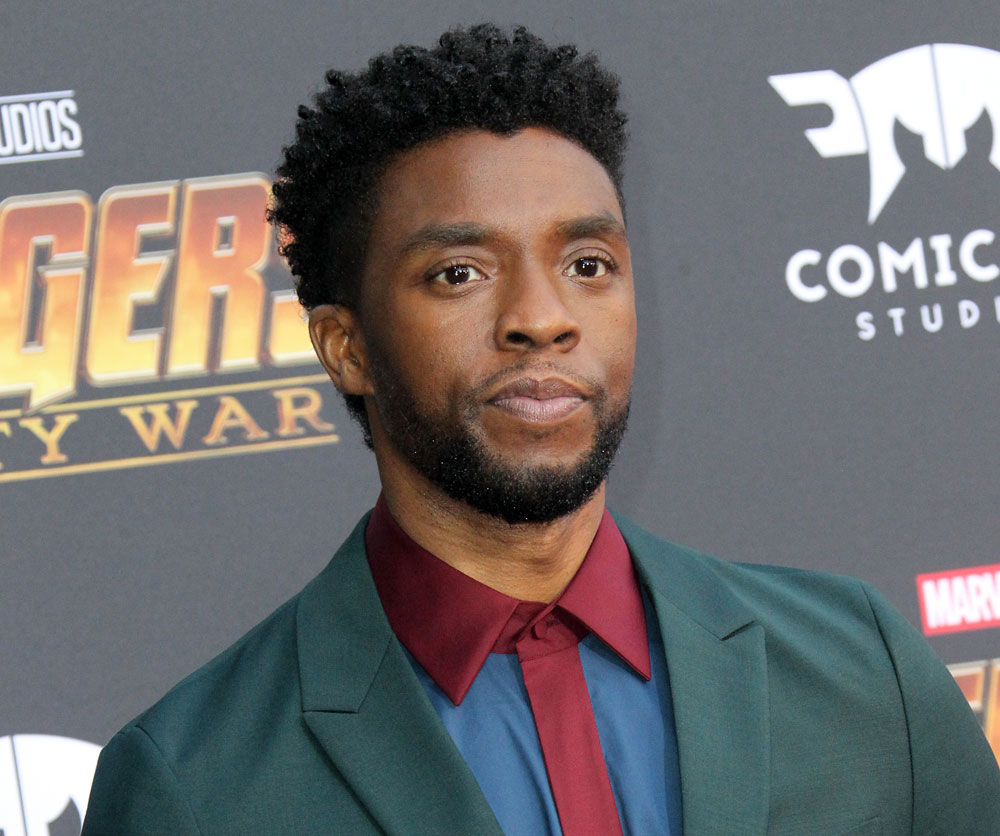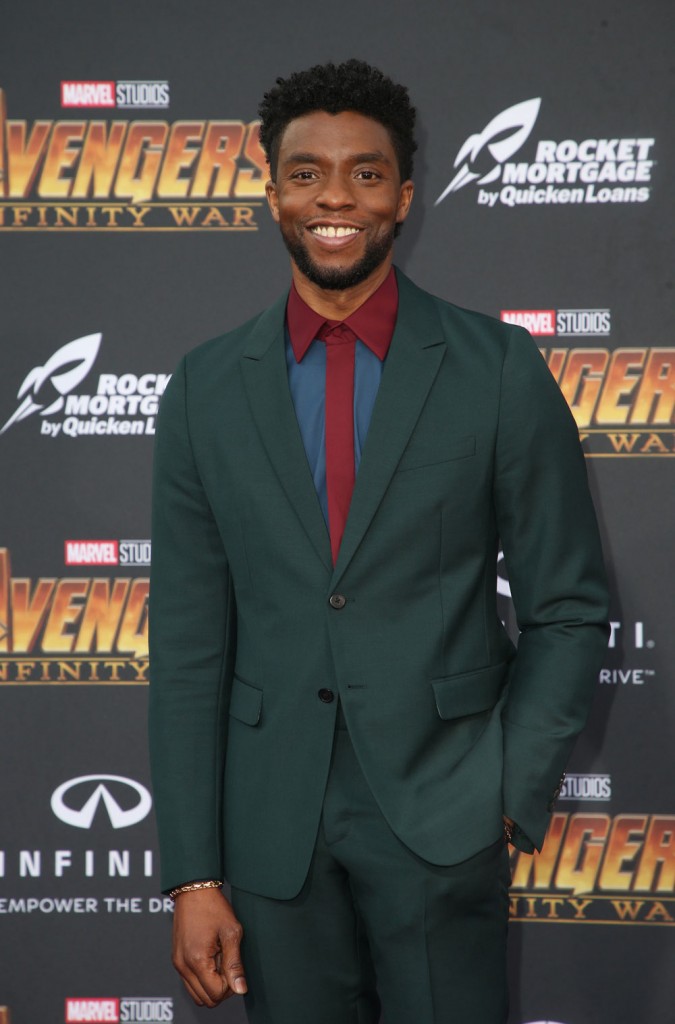 Winston Duke, 31, got a lot of attention as M'Baku in Black Panther as he was virtually unknown prior, having just done guest stints on TV. Winston, 31, has a drama degree from Yale, where he met and befriended Lupita Nyong'o. This makes me wonder why Lupita wasn't there, but her IMDB doesn't have her listed in Infinity War.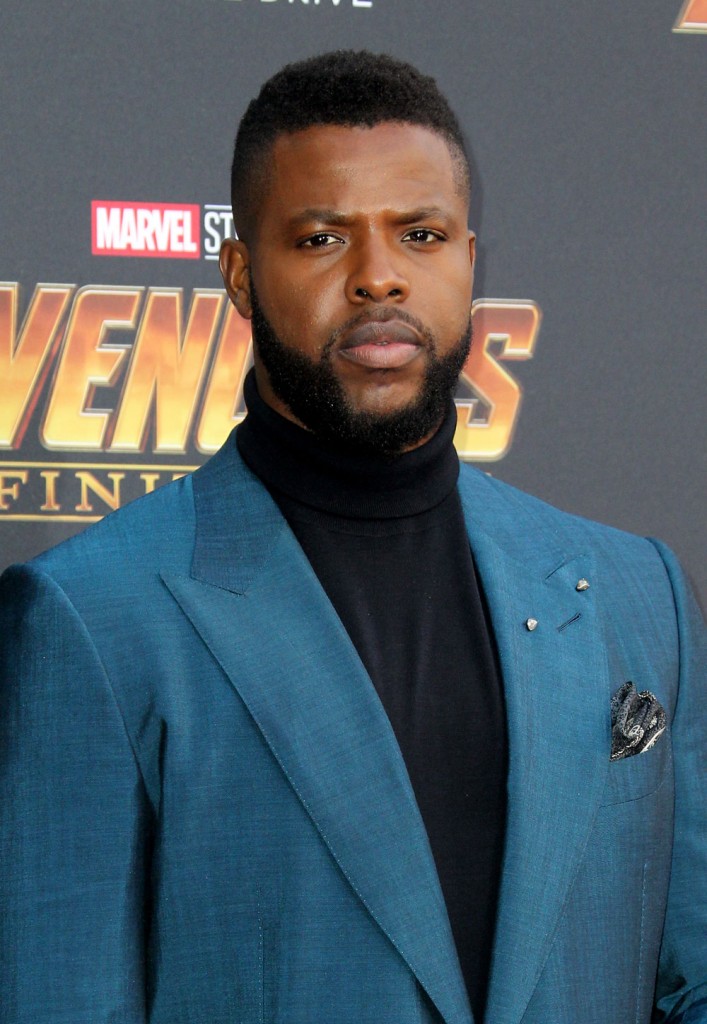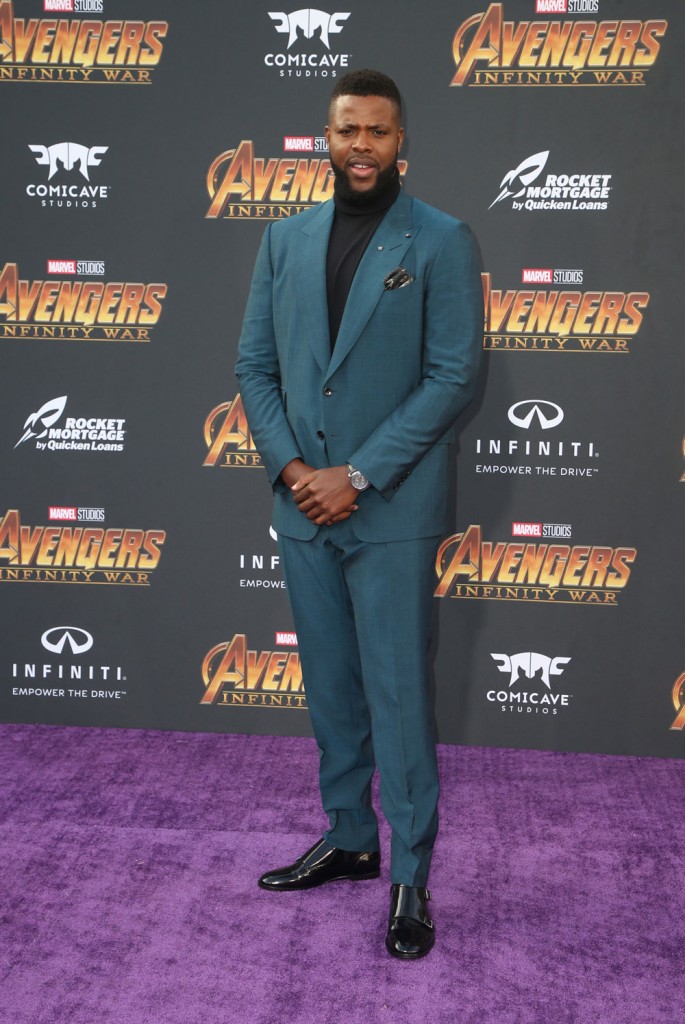 Photos credit: WENN