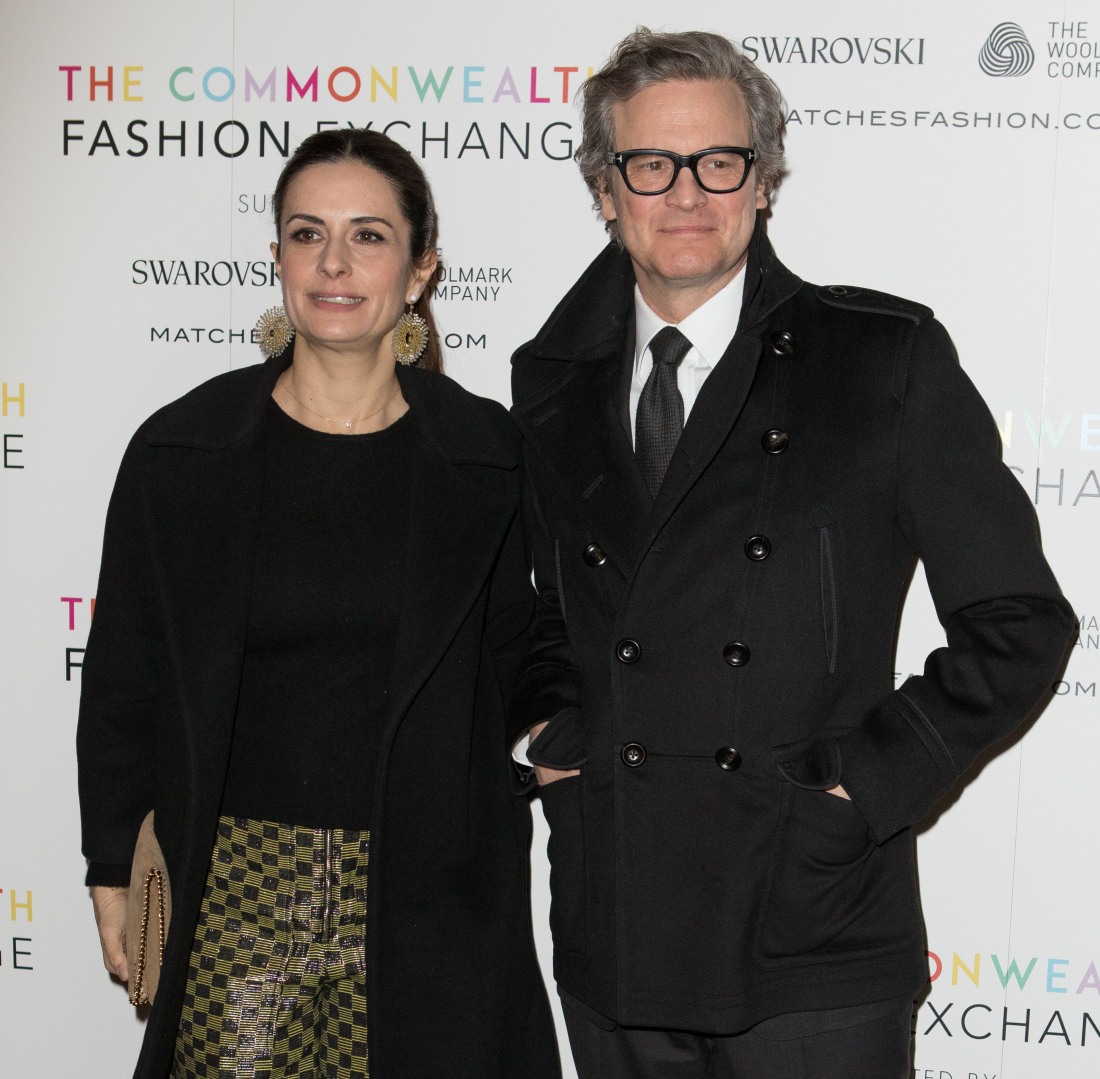 2018 has already seen some very interesting gossip stories, but more than a few of those stories have almost entirely disappeared. Like, where's the gossip about Justin Theroux and Jennifer Aniston? Why did that gossip die out so quickly? Well, this is another one: what in the world really happened between Colin Firth, his wife Livia and Livia's lover Marco Brancaccia? The first time we learned about Livia's affair was when she and Colin went to the police to accuse Marco of stalking them, and in doing so, the Firths ended up publicly confirming the affair. They made it sound like Colin and Livia were in the midst of a trial separation or something, but I never bought it. I always thought Livia was just full-on cheating on Colin and then he was a gentleman about it and tried to protect her. In any case, Livia chose the wrong side-piece because Marco became completely obsessed with her and he actively tried to destroy her marriage by sending photos and emails to Colin.
We learned all of that in March. The story petered out in a matter of weeks, which I sort of understand: Colin Firth is very respectable and beloved, and even the British tabloids didn't want to rip him and his wife to shreds. Well now, we are getting some new information: Marco has been officially, criminally charged with stalking the Firths.
Marco Brancaccia has been officially charged with stalking Colin Firth's wife Livia Firth, British newspaper The Times reported. The Italian journalist had a relationship with Livia while she was briefly separated from Firth between 2015 and 2016. Last year, police opened up an investigation against Brancaccia after Livia filed a police report in Italy accused him of launching "a frightening campaign of harassment" — which he denies.

They found "abusive messages and emails" on Brancaccia's phone during the investigation, The Times reported. Though lawyers for Brancaccia and Livia appeared at a closed pre-trial hearing in Rome on Tuesday where charges were formally made, The Times reported a lawyers strike rescheduled their meeting until July. There, the judge will decide whether or not to send the case to trial. All hearings are expected to be held in private.

If convicted, Brancaccia could face five years in jail, The Times reported. Said prosecutor Maria Monteleone, "We think we have enough evidence, otherwise we would not have asked for a trial." A rep for Firth declined to comment.
There's precious little detail beyond when People Magazine is reporting. Apparently, the Italian prosecutors allege that Marco really "frightened" Livia and she had to "change her lifestyle" due to his campaign of harassment. He apparently emailed her and called for months and months after the affair ended. I mean… I believe Marco has some screws loose and he seems like a pretty toxic individual in general. No one deserves to be stalked and harassed and "punished" for adultery by an unhinged jackass. That being said… my goodness, this whole thing is sordid.
Here are some photos of Colin and Livia on May 4th at a documentary screening in New York:
Photos courtesy of WENN, Getty.