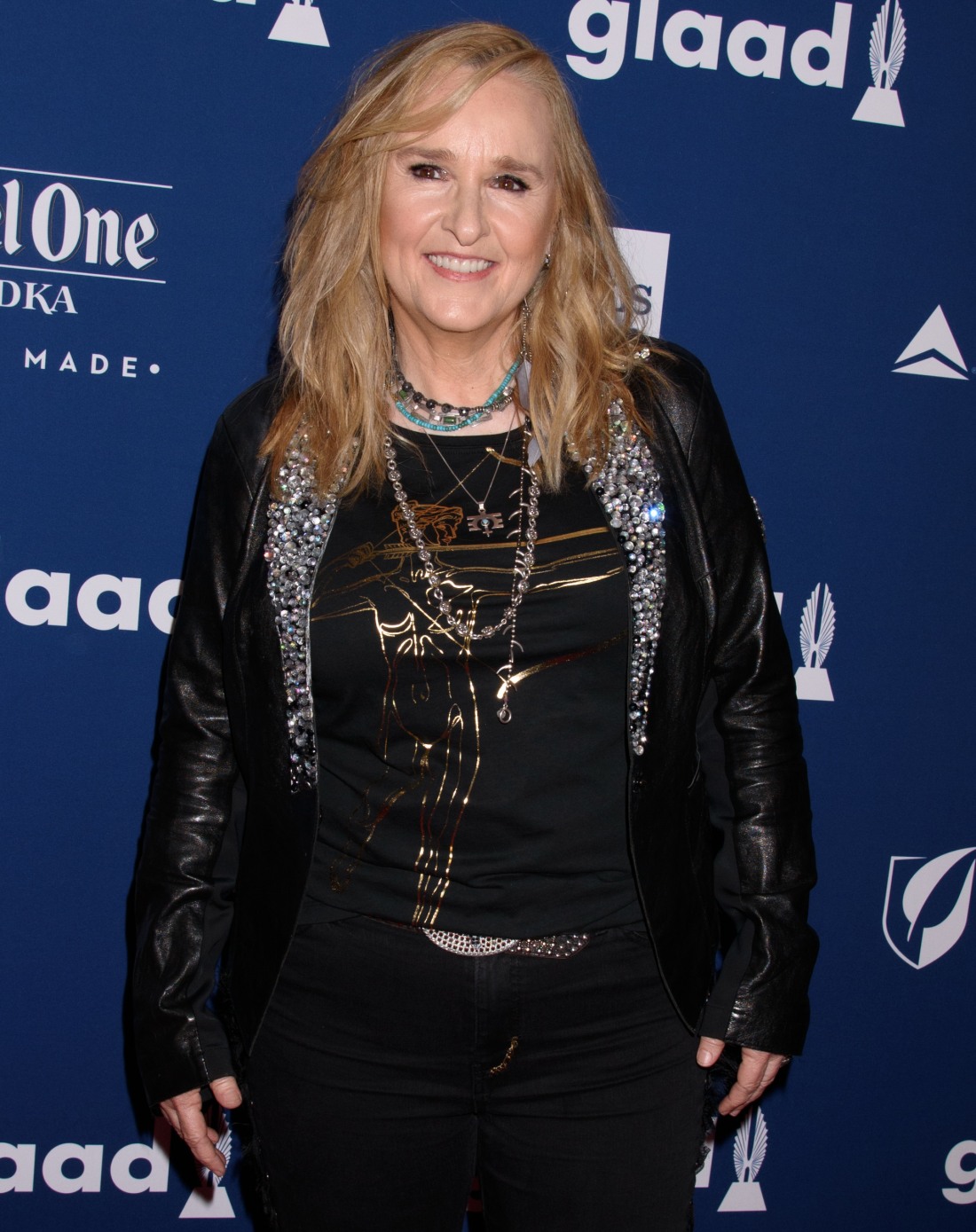 Basically, the only time I've paid attention to Melissa Etheridge in the past eight years is when she's talking sh-t about Brad Pitt and Angelina Jolie. Melissa is one of the few remaining Team Aniston Forever holdouts, and Melissa flies her anti-Jolie flag proudly. Melissa has repeatedly criticized Angelina for undergoing a double mastectomy, and then in the wake of Angelina filing for divorce from Brad, Melissa actually went on television to say definitively that Angelina was lying. At this point, I think Melissa only pops up once a year to talk sh-t about Angelina, basically, and that's the only way she's getting attention. And Melissa has a weird thing about Brad too – in Melissa's mind, Brad is just a forever-innocent dude who just happened to fall into Angelina's trap. But as it turns out, Melissa hasn't even spoken to Brad in 15 YEARS.
Still not reconnected. Us Weekly caught up with Melissa Etheridge earlier this month at the GLAAD Media Awards in New York City, where she revealed whether she's rekindled her friendship with Brad Pitt.

"You know I haven't talked to him in many years," the 56-year-old "Come to My Window" singer told Us of her estranged pal. "It's been 15 years…. I know [it's kind of sad], that's why I'm kind of hoping … I just wish him all the happiness in the world. I know [we should reconnect.]"

Though the Grammy award winner had been vocal about standing by the Fury actor's side following his very public split from ex-wife Angelina Jolie in 2016, her hopes of reconnecting with her old pal have yet to come true.
As much as I would hope that Brad still refuses to give Melissa the time of day, I suspect that Brad probably will reconnect with her. Brad has been doing the most to look like he's completely moved on from Angelina, and it wouldn't surprise me at all if we get a story this year which amounts to "Brad is reconnecting with all of the old friends he lost during the Angelina Years." And then Melissa will gloat about it publicly for years.
Photos courtesy of WENN, Pacific Coast News.