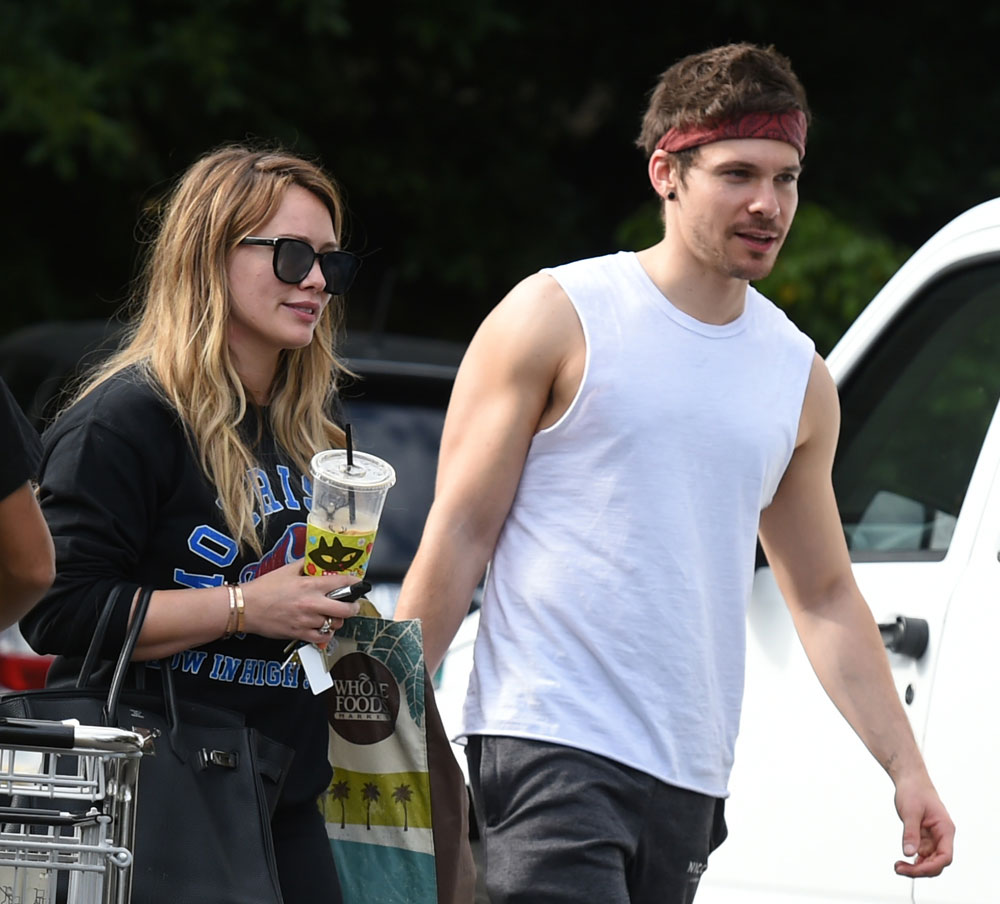 Yesterday we reported on the news that Hilary Duff had recorded several Instagram stories calling out her neighbor by his full name for making noise late at night and smoking in his apartment next door in their building in New York City. Hilary said that it's so bad that she can't sleep. According to statements she issued she's tried many times to talk to the landlords and to the neighbor personally. The neighbor, whose first name is Dieter, told Page Six that while he does smoke they live in a smoking building and that he's inquired about getting better ventilation. He also said that he lives with a sober companion and that he's tried to work with Hilary however he's been getting threats after Hilary named him. Dieter also said that he had an altercation with Hilary's boyfriend, musician Matthew Koma, that Matthew took a swing at him and he missed and hit him in the head instead. Dieter called the cops and an assault report was taken.
Hilary now claims that none of that happened, that Matthew didn't take a swing at Dieter he just tried to talk to him politely to ask him to stop smoking in the hall.
Duff's neighbor allegedly called the New York Police Department to their building on Wednesday and claimed that Koma hit him on the head due to an altercation over his alleged chain-smoking.

Authorities from the First Precinct confirm to PEOPLE that police responded to a 911 call and were informed of a dispute during which a male suspect allegedly struck a victim. There were no visible injuries and a report for harassment was recorded.

However, a rep for Duff tells PEOPLE that "there was no altercation whatsoever."

"Koma went over today and asked politely yet again for [the neighbor] to take his smoking outside so as not to impact others," the rep states.
As I said yesterday, this guy knew what he was doing by smoking in a common area. That in no way makes it right that Matthew allegedly punched him, just that it seemed particularly pointed that he would smoke in the hall after Hilary complained on Instagram about his smoking. As for what really happened I'm sure it wasn't some polite exchange but I don't know which side to believe. I believe this guy is a piece of work and also that Hilary shouldn't have used his full name.
It turns out that Hilary violated Instagram terms of service by doxing her neighbor. A rep for Instagram told The Blast that Hilary violated Terms of Service rule number 6 which states, in part, that "you must not post private or confidential information via the Service" or "bully, threaten or intimidate people." As a result they deleted some of her content, which in this case were IG stories which expire after 24 hours anyway.
I wonder if this will cost Hilary social media sponsors. You know the neighbor is about to press charges too.
#Ad Allergies won't keep me indoors this spring! Join me & @ClaritinUSA for their #20MinutesofSpring Project! Get outside. Find Happiness. Post a fave outdoor pic on FB/IG & tag #Claritin and #20MinutesofSpring by 6/21; $5 will be donated to @bgca_clubs (up to $50K) pic.twitter.com/3Av4mAIJS6

— Hilary Duff (@HilaryDuff) April 26, 2018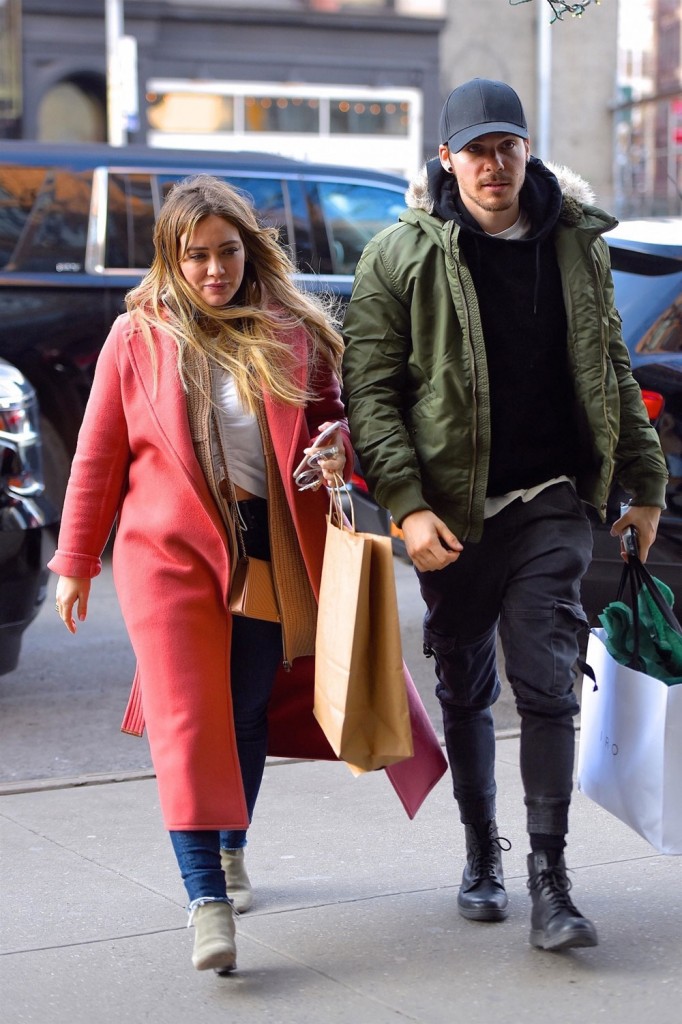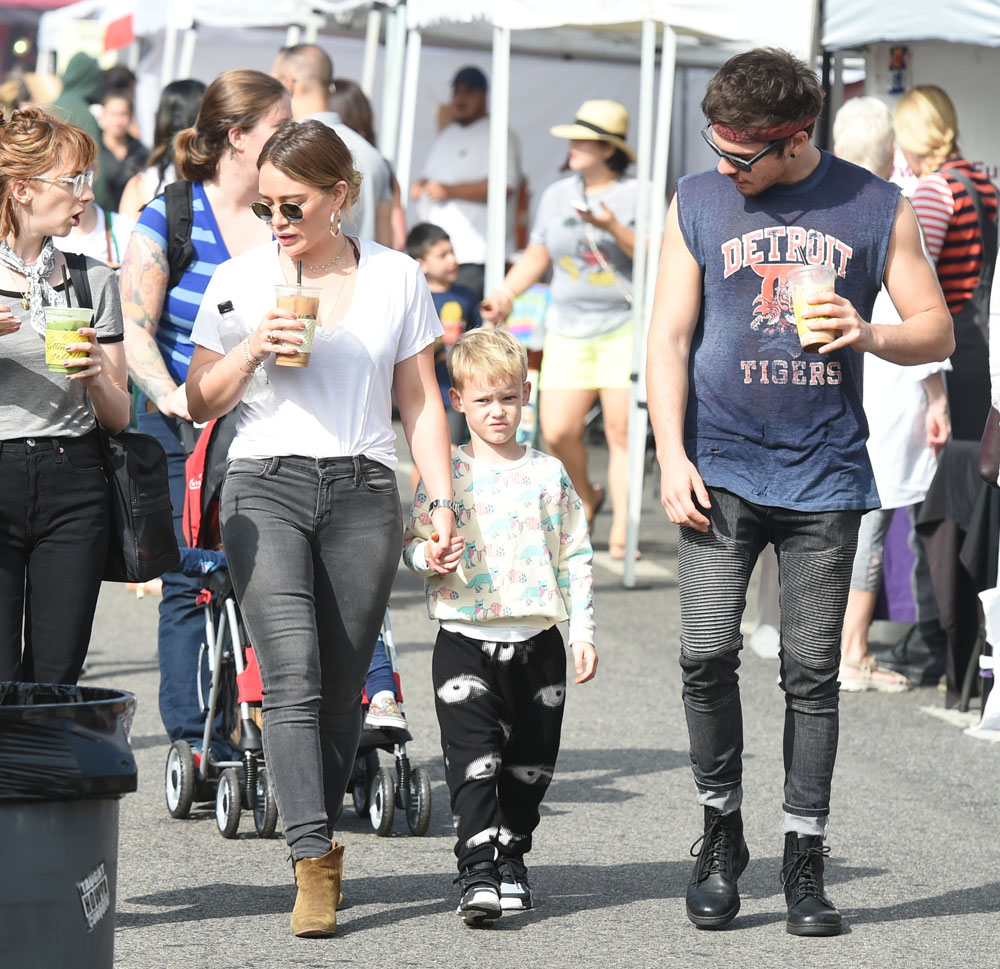 Photos credit: Backgrid, WENN and Twitter/Hilary Duff