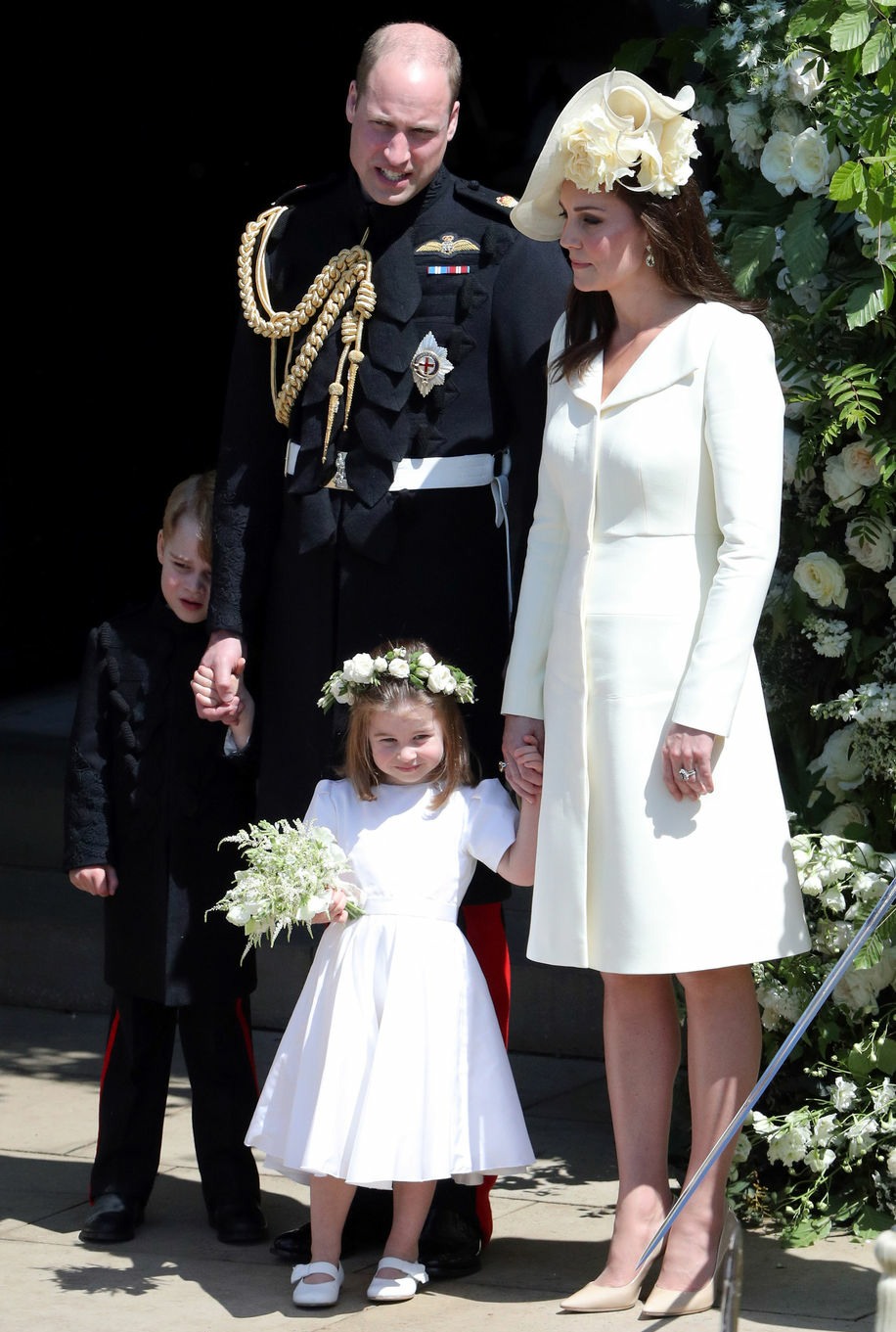 I was concerned, at the time, that the Duchess of Cambridge was going to arrive after the Queen at the royal wedding. Kate did arrive after the Queen, but she had a good reason: Kate was one of the women helping to look after the little kids in the bridal party, especially considering that Kate's two oldest kids – George and Charlotte – were part of the bridal party. In the end, the kids behaved surprisingly well, possibly because the Mulroney twins got the biggest, most important task (holding Meghan's veil) and George, Charlotte and the other children basically just had to walk in a straight line.
So, in the end, I didn't mind that Kate arrived separately from the other royals, because she had a good reason. I still mind that she wore this too-light McQueen coatdress though. It was supposed to be "primrose yellow" but just looked off-white in all of the outdoor photos. Oprah literally changed her dress at the last minute because her beige dress looked too off-white, but Kate actually got another "bespoke" McQueen coatdress – which looked so much like another white coatdress she's already worn a few times – in an incredibly pale shade of yellow. So pale that it read as off-white in sunlight.
Someone asked me about Kate's "new face" – I'm not seeing it? She always looks so pretty when she gains some weight during her pregnancies, and considering she's just a month postpartum, of course she hasn't lost the weight yet. So her face still looks "fuller" like it did during her pregnancy. I honestly thought she looked great during the wedding, I just wish her coatdress was a darker shade of yellow. That's literally my only complaint.
Kate also seemed to debut a new piece of jewelry for the wedding: a large citrine-looking ring, which many people believe is Kiki McDonough. There's some talk about how the ring could be Kate's "push present" for giving birth to Prince Louis. I'm not going to look it up, but I seem to remember a People Magazine story where it was revealed by the Kiki people that Kate is actually buying herself the Kiki McDonough jewelry, not William. Meaning, it's possible that she wore a new ring and it's possible that it's the Citrine Bow Ring from Kiki McDonough, but if both of those things are true, my guess is that she got it for herself.
A push present from William? Duchess of Cambridge sported a VERY dazzling new citrine ring to Harry and Meghan's wedding – three weeks after giving birth to Prince Louis https://t.co/hHIVg6RNDw

— Daily Mail Femail (@Femail) May 20, 2018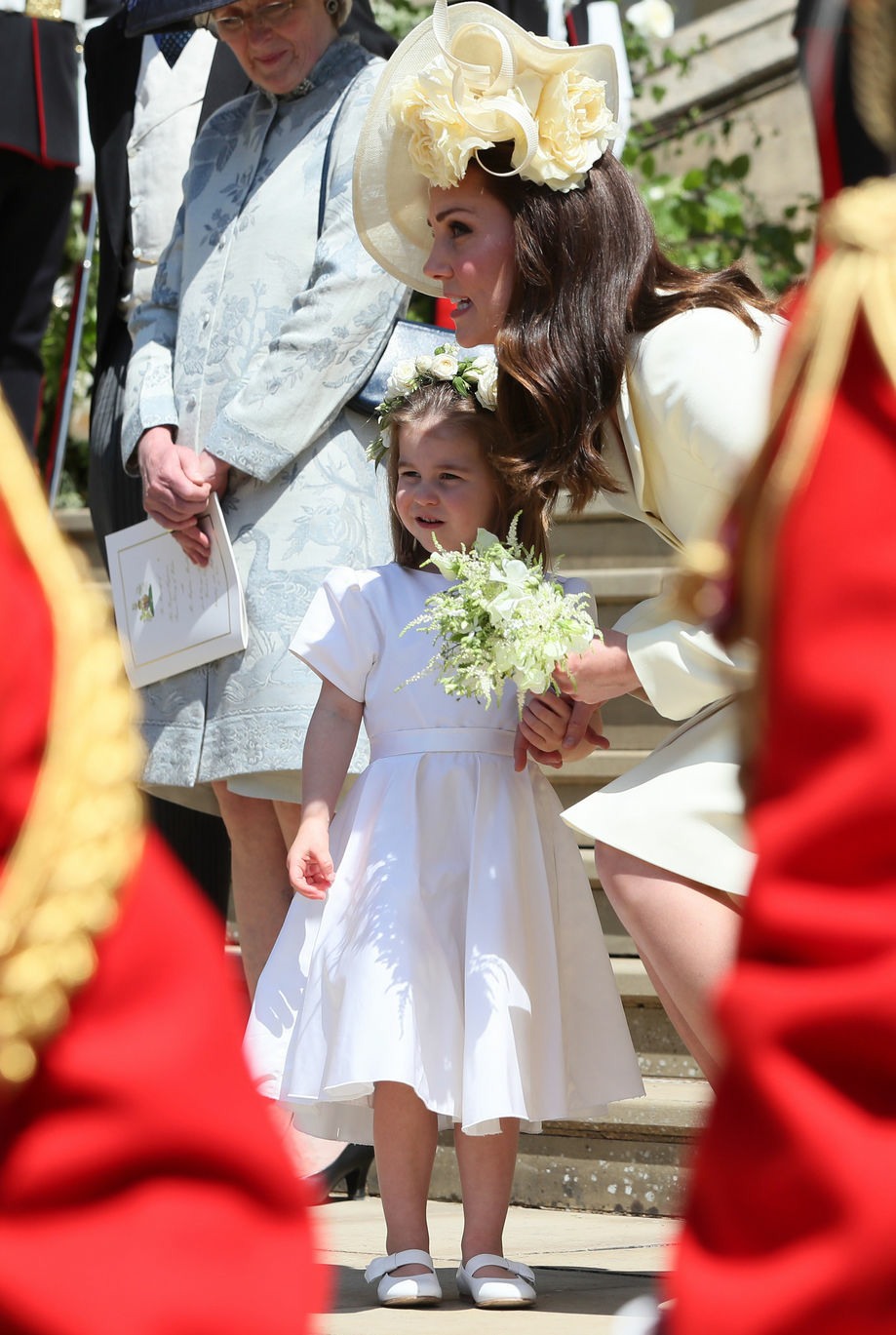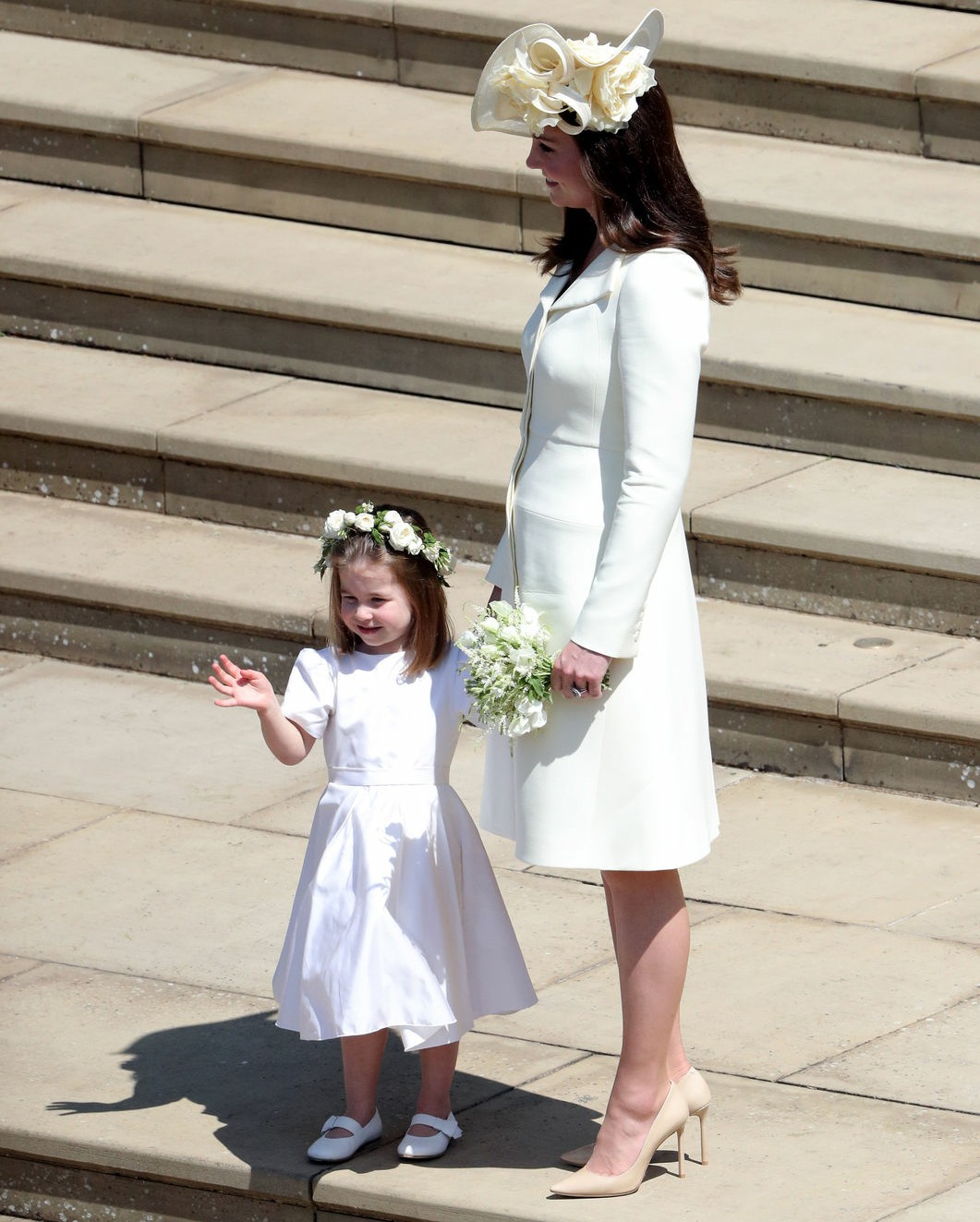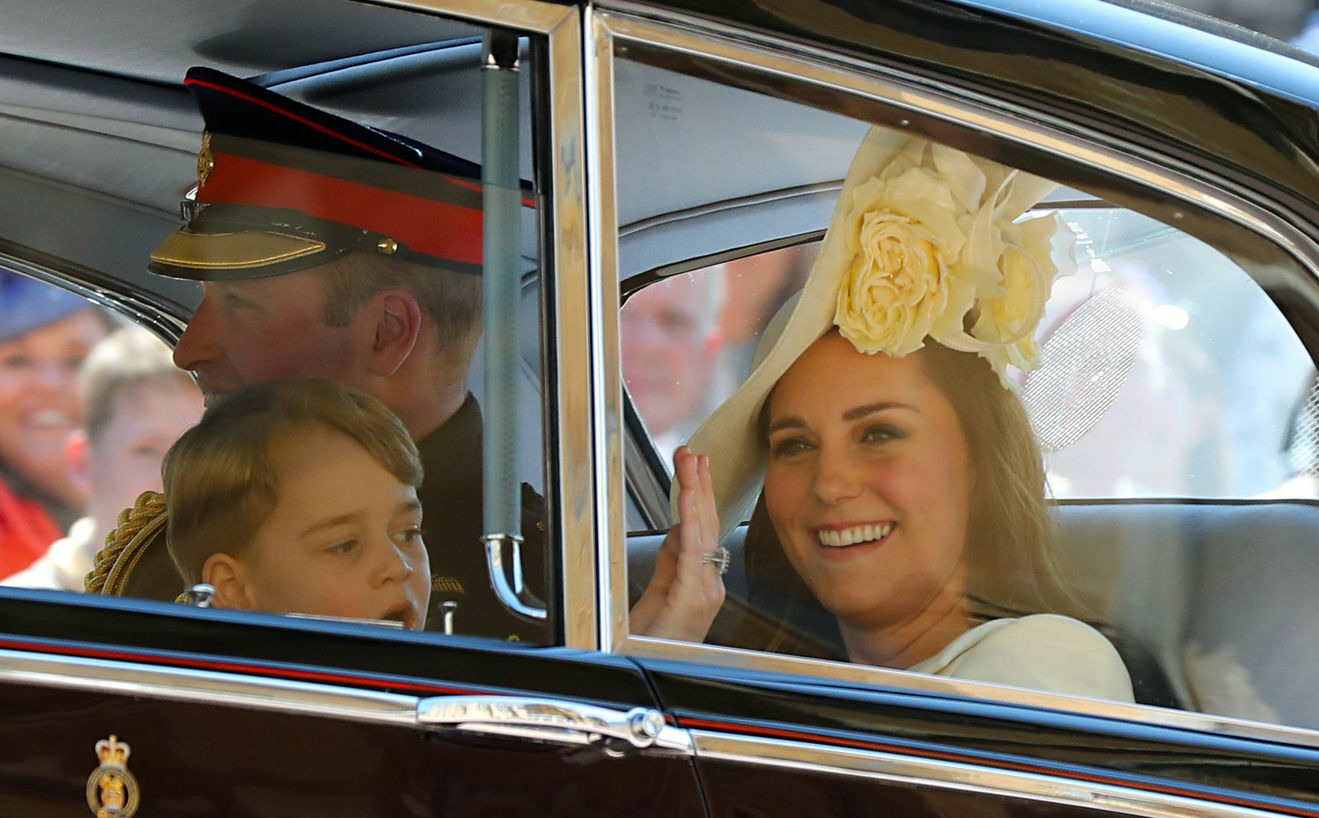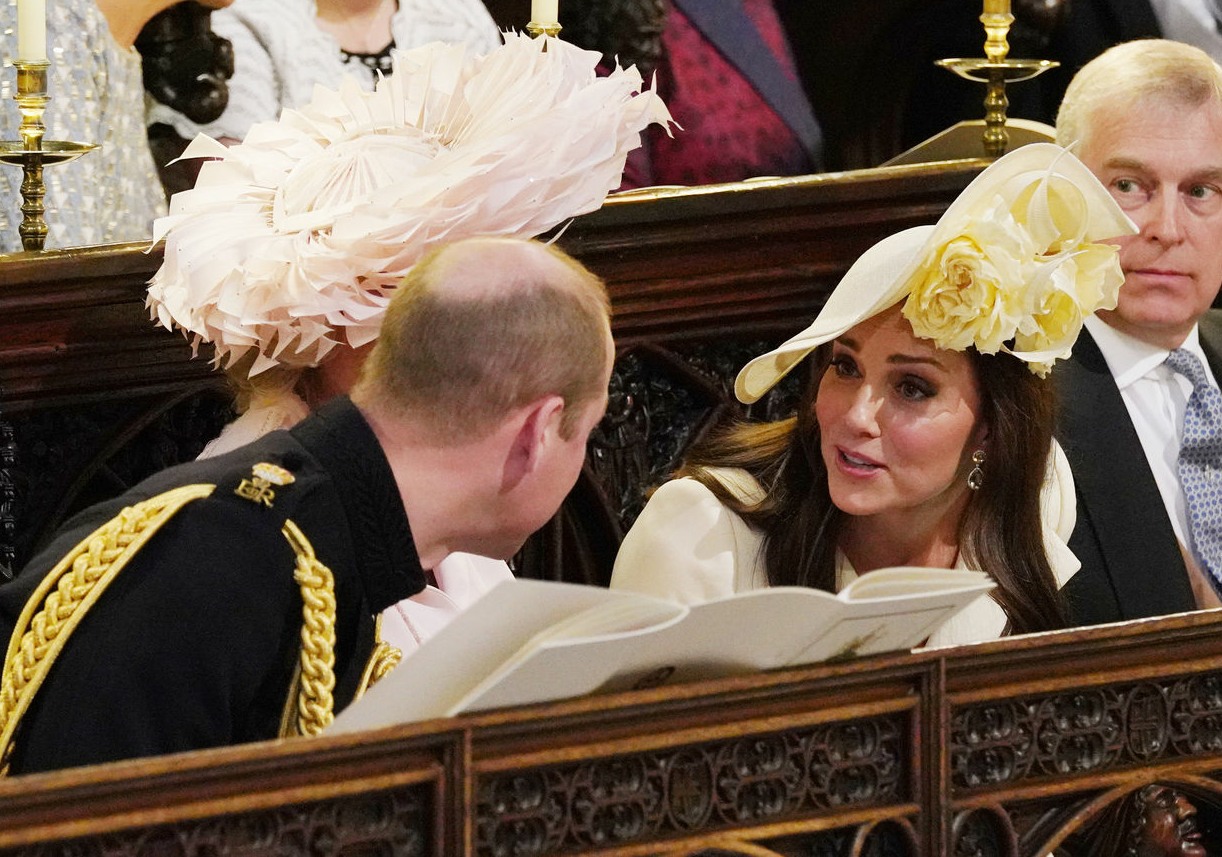 Photos courtesy of Pacific Coast News.