Britney Spears posted an Instagram of her two sons this week. Clearly, this is multi-level PR. On just the surface, Britney Spears – and her team – want to reemphasize the fact that Britney does spend time with Jayden and Sean Preston and that she's a "hands on mom" despite her conservatorship. On another level, it's interesting to me that even though Kevin Federline and Team Britney are launching legal grenades at each other, K-Fed is still allowing the boys to spend time with Britney. Kevin wants more money in child support, but as of right now, he's not cutting off Britney's access to their sons. Maybe that will change, who knows. But what we do know is that Kevin's lawyer wants to depose Brit-Brit.
Dancing toward court? Three months after Kevin Federline's initial request to double the $20,000 monthly child support payment he receives from ex-wife Britney Spears, the former backup dancer's attorney Mark Vincent Kaplan reveals in the new issue of Us Weekly that he plans to depose the 36-year-old pop star to get information on her financial status.

Spears and Federline, 40, split in 2007 after three years of marriage. In 2008, amid her much-publicized breakdown, Spears lost sole physical and legal custody of their sons Preston, 12, and Jayden, 11, though Federline allows "for very liberal visitation in which Britney and Kevin have the boys 50/50," explains a source. "It's at Kevin's sole discretion how often and when the boys see Britney," who remains under the conservatorship of her father, Jamie Spears.

The insider cites this as the reason for the request, saying, "he has gone above and beyond what most people would do in his situation." The source adds that Federline believes Spears' contact with her sons contributed in part to the success of her Las Vegas residency, which ended December 31, and grossed $137 million during its four-year run.

Kaplan explains his client merely wants "the reasonable needs of the children to be met." But a source close to Spears counters that "all of their expenses are paid for," and notes that Federline's four other children are "not Britney's responsibility."

Amid the legal back and forth, the singer is "extremely concerned" about losing her visitation rights, says the Spears source. But Kaplan stresses that is not Federline's goal: "This is only about Kevin's request for a reasonable payment increase."
I know I'm a broken record about this, but seriously: Team K-Fed. He hasn't shut down Britney's access to the boys, he's gone above and beyond to make sure Britney can be a hands-on mother, and again, it's perfectly normal for the child support payment structure to be re-examined and changed if the support payer has a dramatic increase in salary. I still don't understand why Jamie Spears didn't just agree to Kevin's terms quietly. Oh well – I guess we'll find out when Kevin's lawyer deposes Britney and Jamie Spears.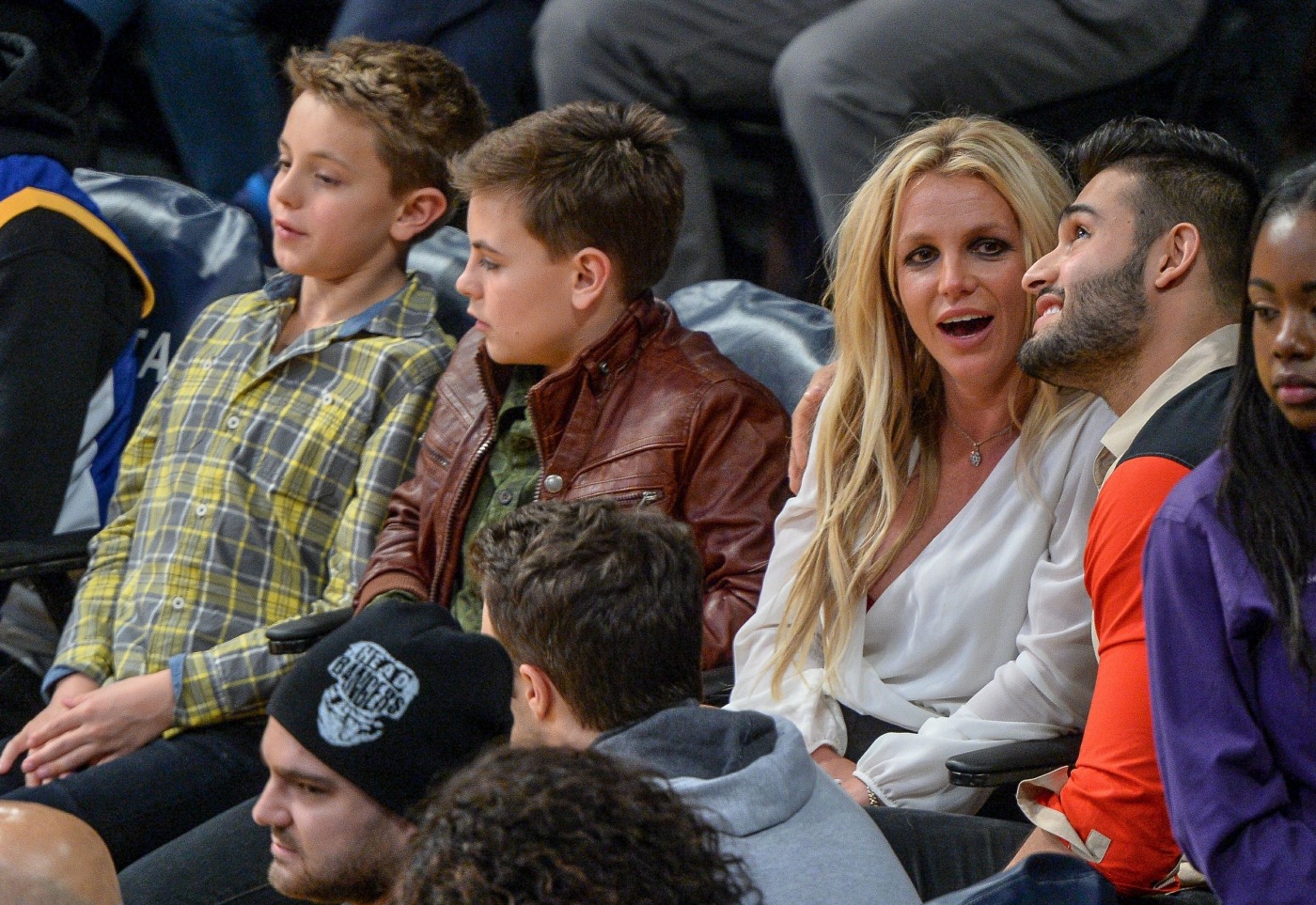 Photos courtesy of Backgrid, Instagram.