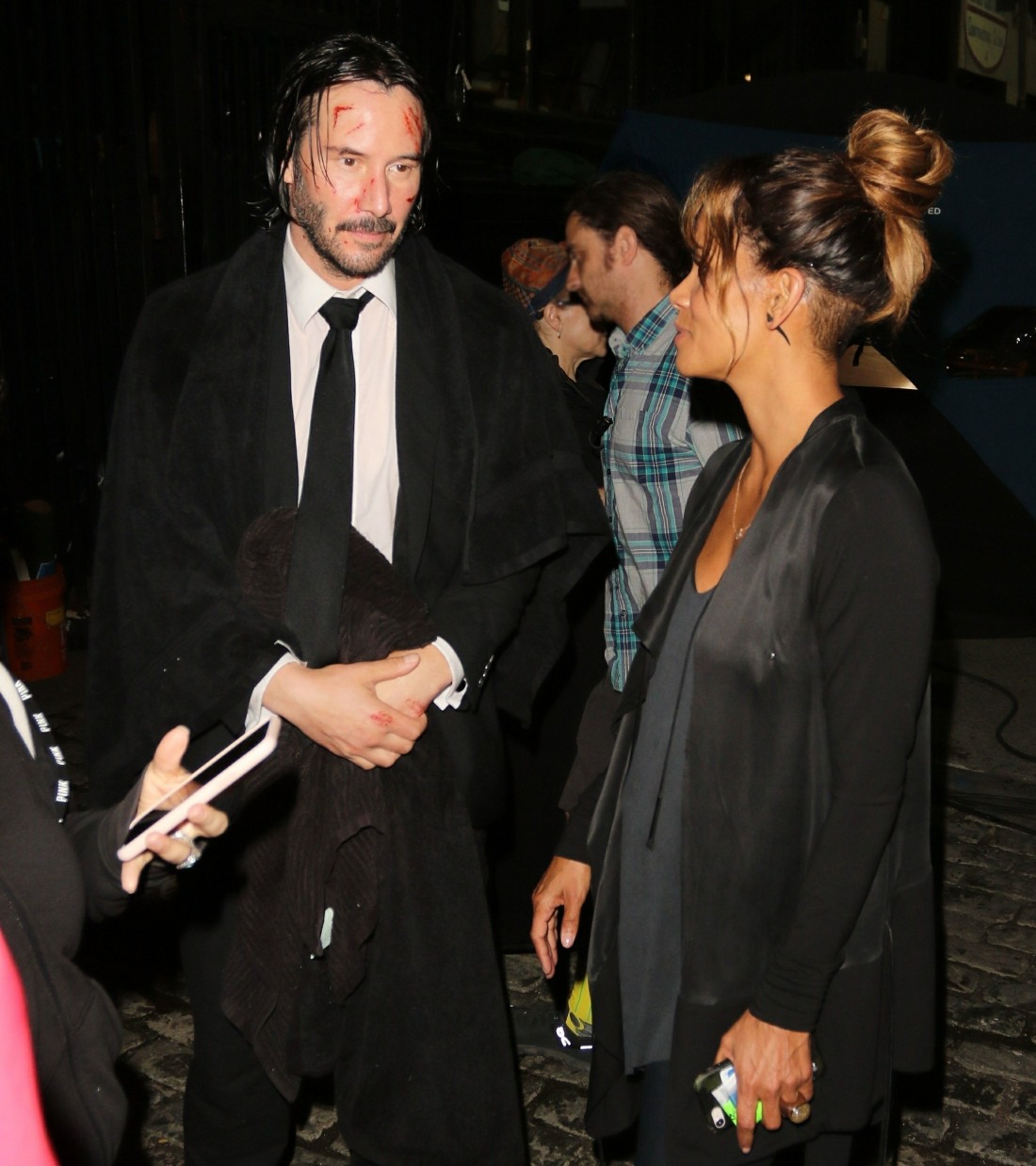 The tabloids have been trying to make Halle Berry and Keanu Reeves happen for a few weeks now. Halle and Keanu are working together on John Wick: Chapter 3, and they're both single-ish as far as anybody knows. And you know what happens when two attractive, single-ish people are around each other, of course. In this particular situation, I'm enjoying the stories because I like the idea of gossip-matching two 50-something stars rather than two Millennials. Keanu and Halle probably aren't dating, and if they are, it won't last, but if they are, I love how age-appropriate they are. According to Star, they're basically love-struck teenagers though.
Flirty tension is at a point break for Keanu Reeves and Halle Berry! From the moment Halle showed up to film her starring role in John Wick: Chapter 3, "the chemistry between them has been off the charts," spills a spy. "Keanu can't keep his eyes off Halle!"

The insider explains that the Keanu and Halle are close in age and have quite a bit in common. "They're trying to keep it cool, but the volcanic heat between them is insane! Halle's glowing, and it's amazing to see Kenau beaming like a love-struck teenager – he's smiling from ear to ear!"
[From Star Magazine, print edition]
I finally realized why I'm slightly irritated by the idea of this pairing: it's not so much that Halle Berry is bad at relationships (she is though), it's that I've always held out hope that when all was said and done, Keanu and Sandra Bullock would end up together. Right? It's not out of any particular affection for Speed (I couldn't care less about that movie), but more about their personalities. Sandra and Keanu make perfect sense together. Keanu and Halle really don't. But who knows.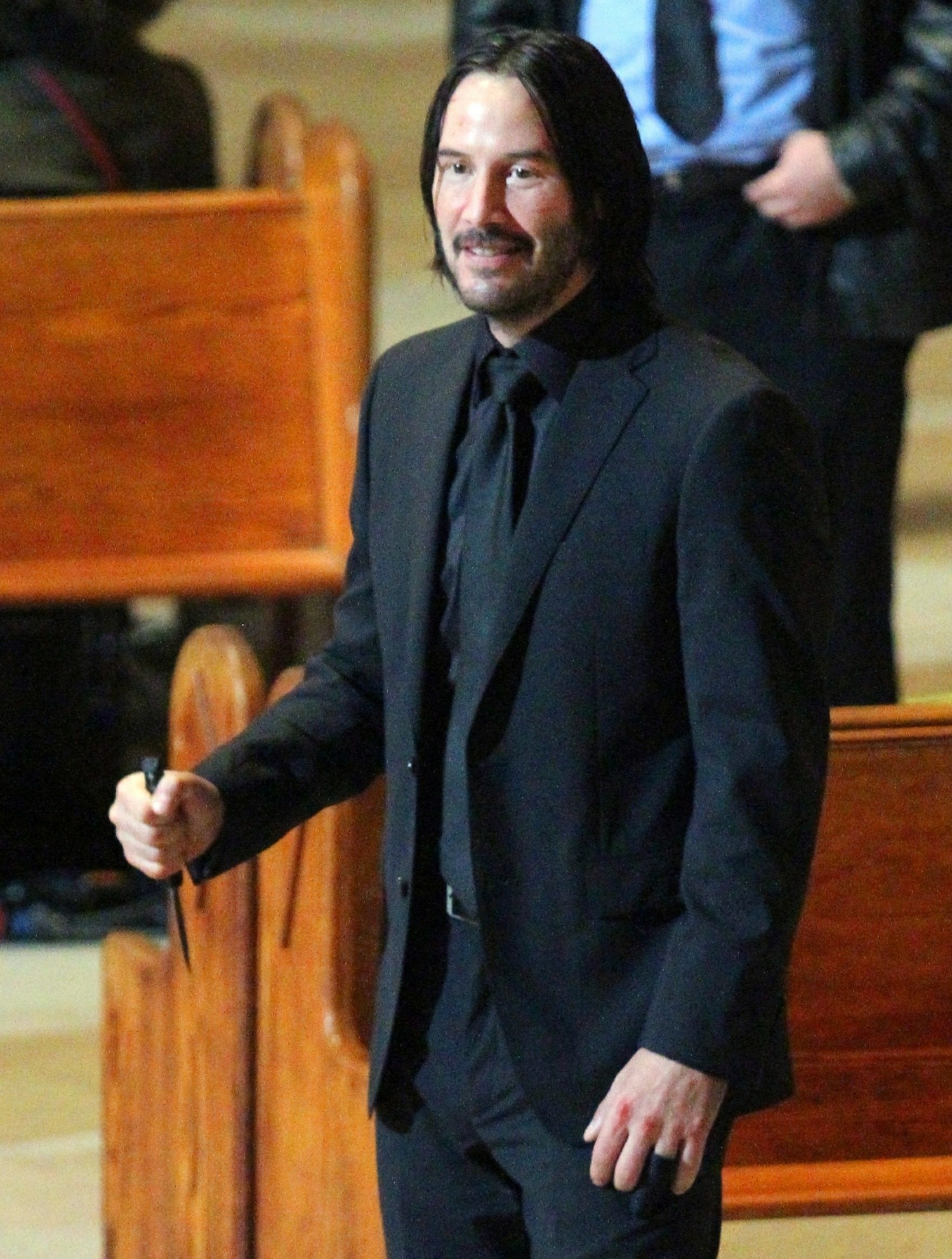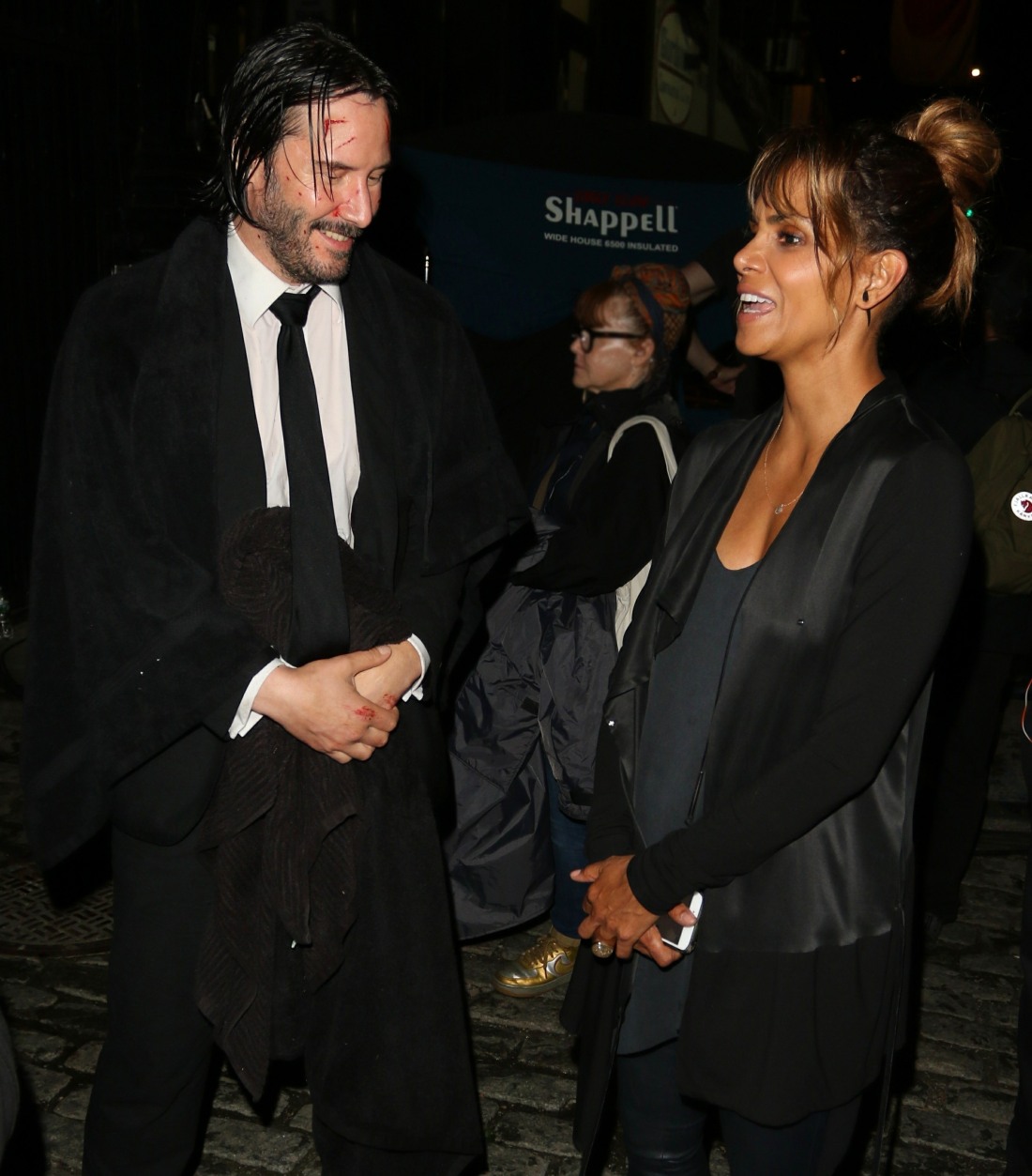 Photos courtesy of Backgrid.