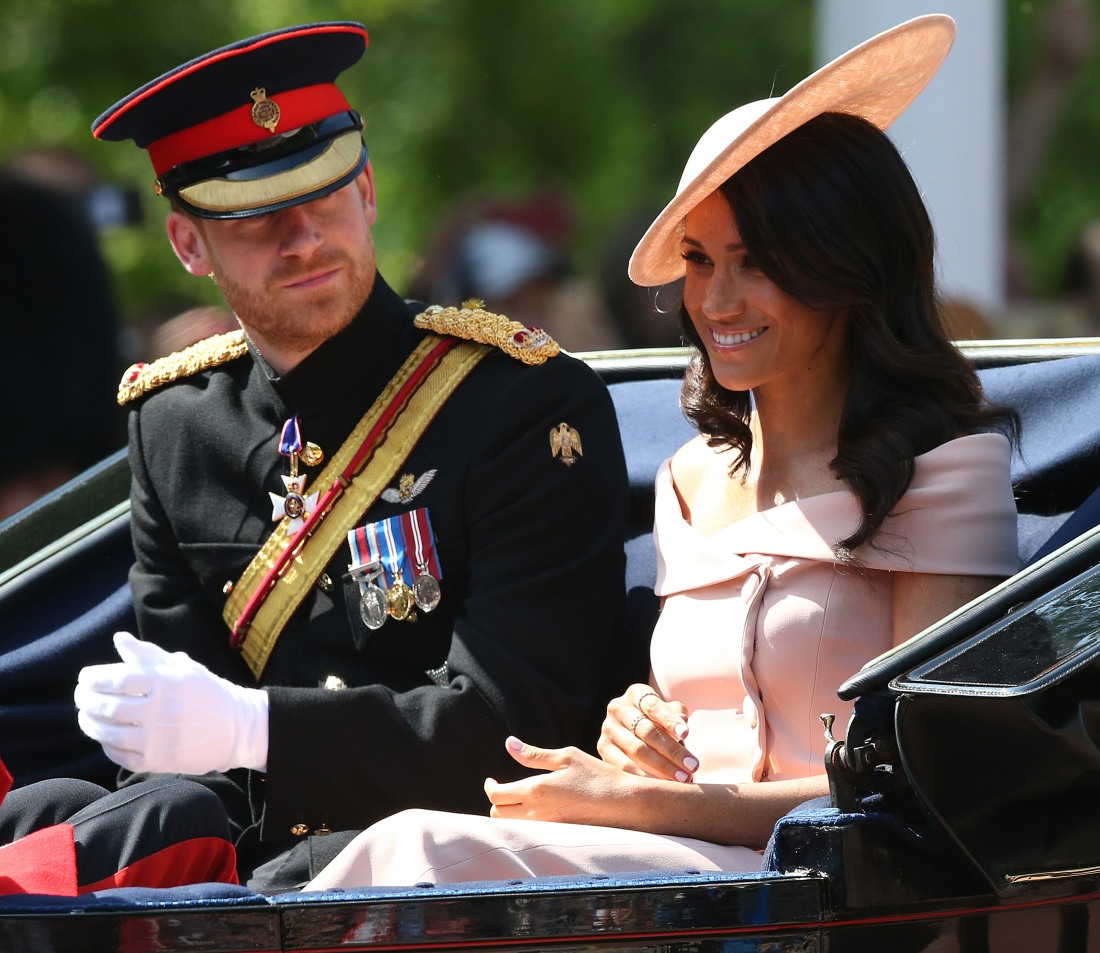 There are a lot of men who care about how their wives and girlfriends dress. There are a lot of men who have opinions about women's fashion and women's styling, and have opinions about what the women in their lives should wear. It seems like Prince Harry is one of those men. The love-struck ginger is so pleased that he's now settled down with Duchess Meg, and they're in their lovely little cocoon of loved-up bliss, a cocoon where they share everything and talk about everything. Sources claim that Meghan isn't getting advice from some royal etiquette expert on how she dresses as a duchess: she's getting advice from Harry. The Ginger Stylist!
Most husbands do everything they can to avoid shopping for clothes with their wives, but Prince Harry has proved a surprising exception. I'm told he's become Meghan's secret stylist, personally helping her choose outfits for her new life as a Royal. Of course, unlike most men, Harry isn't being dragged around Primark on Oxford Street all day. His shopping trips with his new bride consist of having high-end designers visit them at Kensington Palace. And according to well-placed sources in the fashion industry, Harry has been keenly giving tips for her new fit-for-a-duchess wardrobe.

'Meghan is always asking Harry's opinion. She really wants his views,' said one source. 'He gives his views on what he thinks looks best, rather than helping her follow Royal protocol on hemlines or anything like that. The joke is that Harry is Meghan's surprise stylist.'

Representatives from Stella McCartney have been drafted in to design several dresses for Meghan after the elegant halterneck gown she wore by the designer for her evening wedding reception proved to be a fashion hit. Says my source: 'The special projects team at Stella McCartney are working on a few more outfits for Meghan, and Harry always comes to design meetings and fittings to give his opinions on the looks.'
I think it's cute that Harry has opinions and that Meghan wants his input. There's a sweetness to it, and it shows that they already see each other as partners, with equal input. But I also think it's possible that Harry doesn't have the best eye when it comes to women's fashion? I'm not trying to start a fan war, but Meghan's duchess-styles have not been great, from what little we've seen already. That Goat dress at the palace garden party was just… bad. And Kate-esque. The Carolina Herrera suit at Trooping the Colour was a '80s-throwback, buttony mess too. Maybe this is Meghan's subtle way of shifting the blame to Harry. Harry is the one with the bad style, not Meghan! Ha.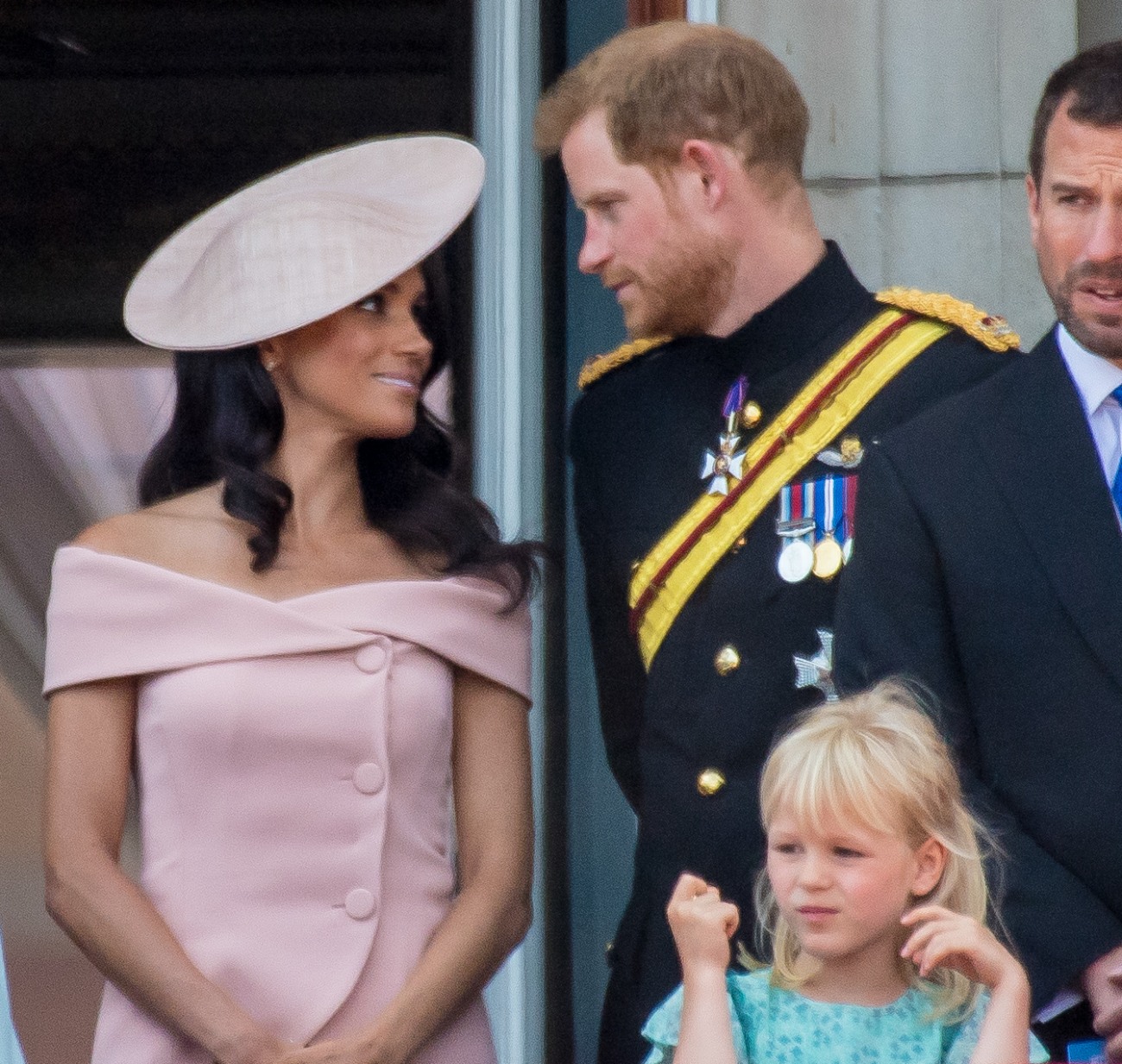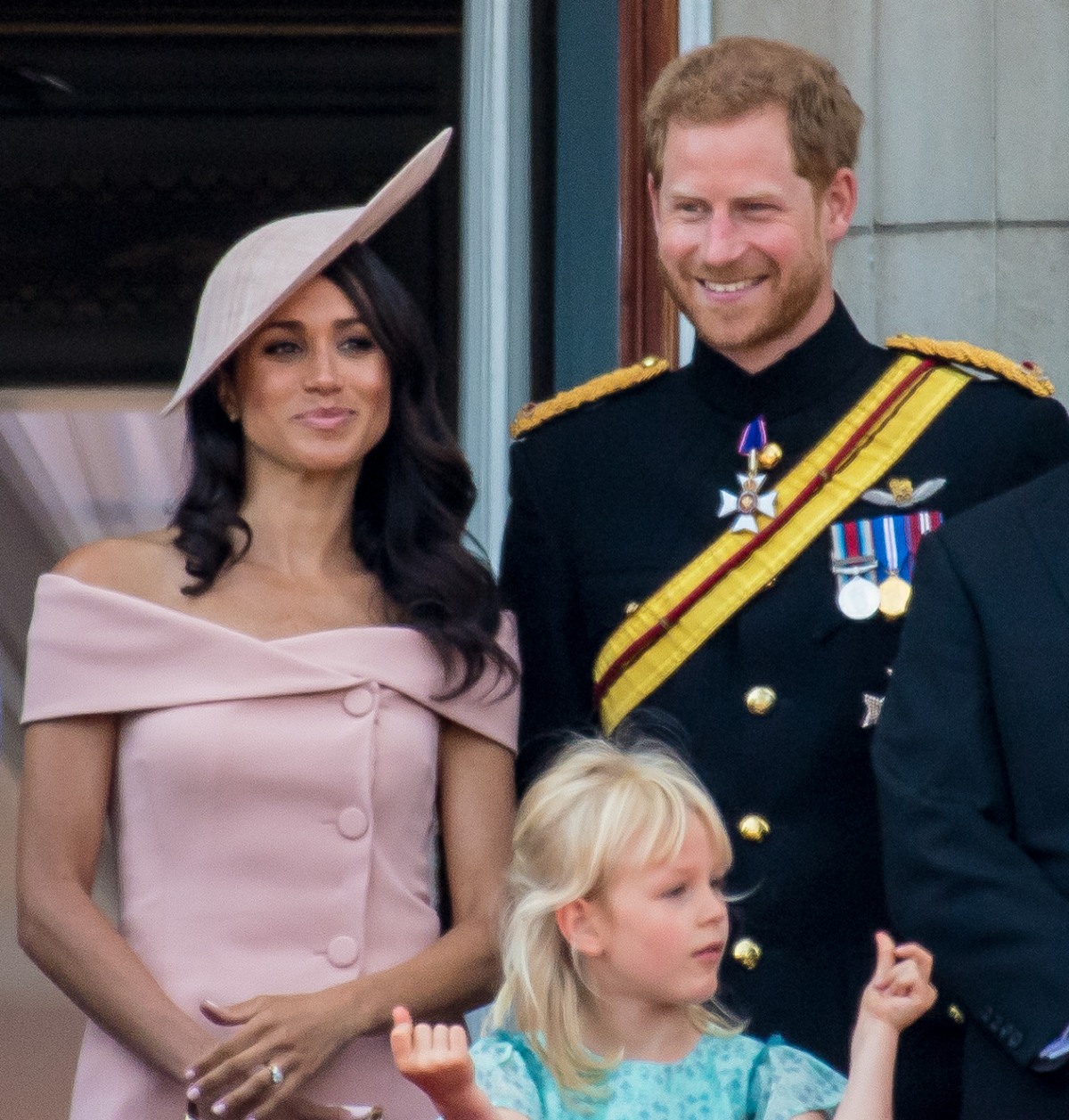 Photos courtesy of Backgrid, WENN.